Update 4.24.2022: This bike has SOLD! Congratulations to buyer and seller. -dc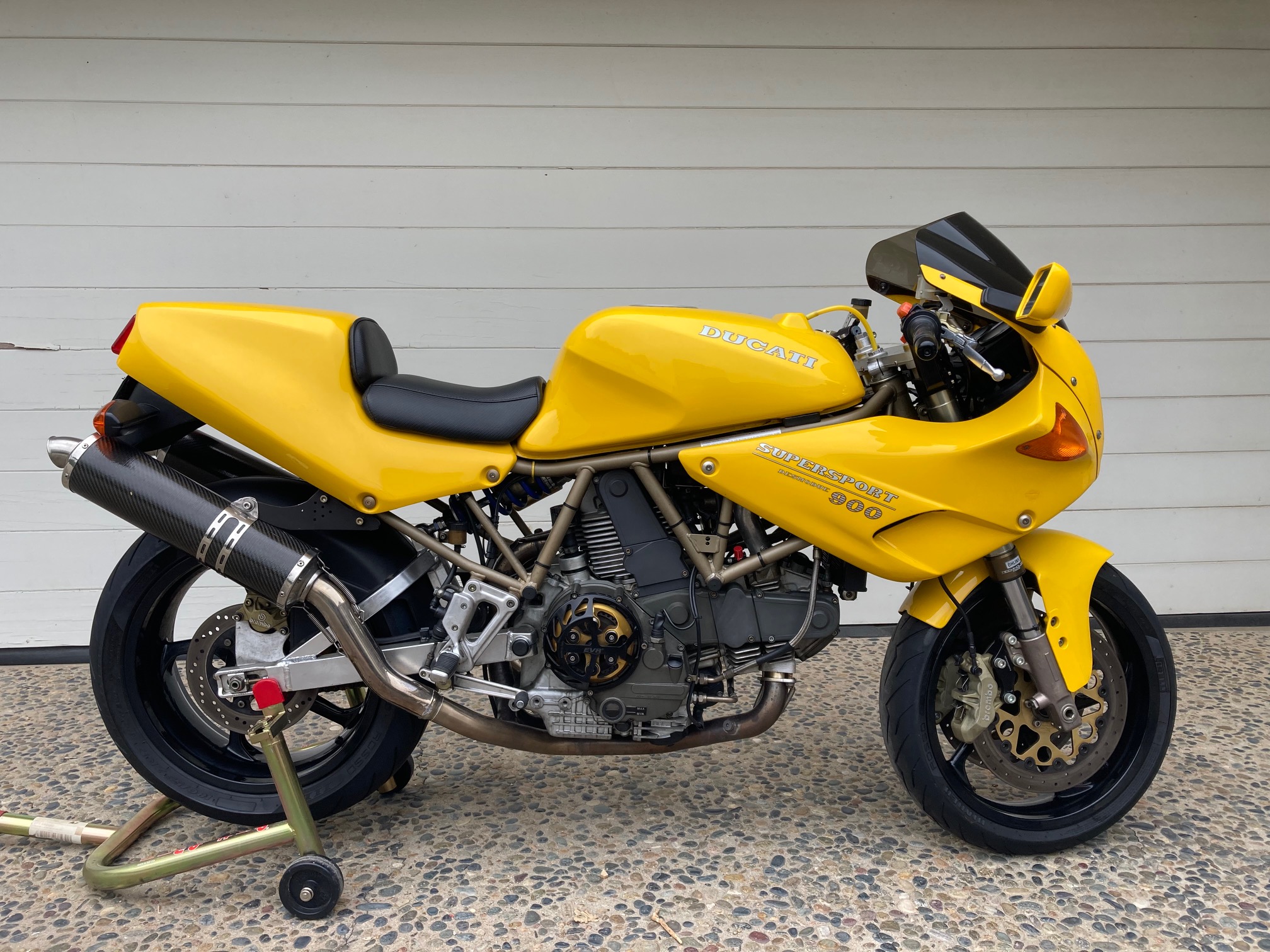 The Ducati Supersport of the 1990s is not just an icon. It is a capable and robust platform that incorporated a solid foundation of stiff chassis and torquey Desmo power, all beautifully molded into rolling Italian artwork. And while some saw a ready-to-rumble motorcycle, others saw a canvas – an opportunity to build on those fantastic bones and turn it into a beast. Such is what we see today with this 1998 Ducati SSCR Featured Listing. One of the very few yellow 900SS models imported into the US, this Supersport is also the very desirable half-faired model. This unique look allows the engine to dominate the view, not to mention allowing for easy access to most all the bits and pieces. There is a lot to unpack here, so I will let Brendan take over and give you the details.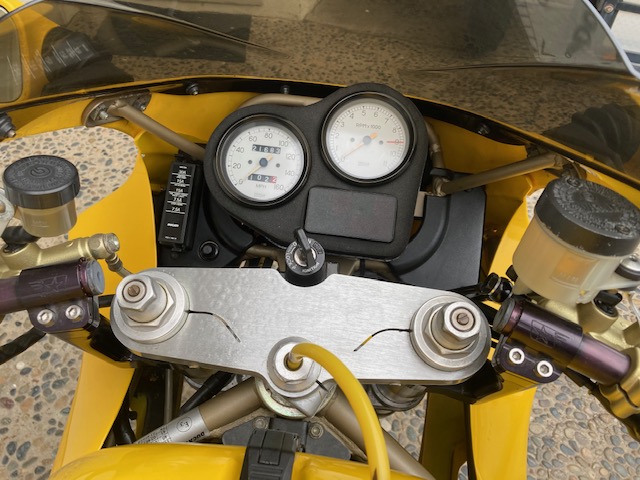 From the seller:
Available for sale is my 1998 Ducati 900 SS w/ 21500miles. I bought this back from a friend a while back and have continued to enjoy the process of replacing stuff with parts to improve it. It is as fun to ride as anyone has ever said, but I have too many bikes in the garage to get my daily driver back in. Falloon's book says that this is one of 200 yellow CR's for 1998. Has the upgraded charging system, I think is a difference.
More from the seller:
I have had 900SS's before but decided to address the lower spec items found on a CR and do some upgrades beyond what they were when new.

Ohlins Shock-Racetech rebuilt/sprung for 235lbs w/receipt
Ohlins Valved Forks-Racetech rebuilt no receipt
Marvic Penta Magnesium 5 spoke wheels
Floating Iron rotors
40MM to 65mm caliper adaptors
999 4pad/4piston calipers
Dual stainless steel front brake lines
996 masters- brake and clutch w/reservoirs
SpeediMoto 3″ adjustable riser clipons ( narrow originals w/ masters included)
SS/SP aluminum swing arm
Mono Posto seat unit
reshaped/recovered Sargent seat
Stock bi-posto seat unit w/ seat, pegs,cowl
Relocated Monster oil cooler
39mm FCR flat Slide carbs
SilMoto spaghetti header
No-name hi-mount carbon cans ( bought used w/not visible crack)
EVR open clutch cover
Double Bubble smoked windscreen
520 Chain/sprockets
Vitaloni painted mirrors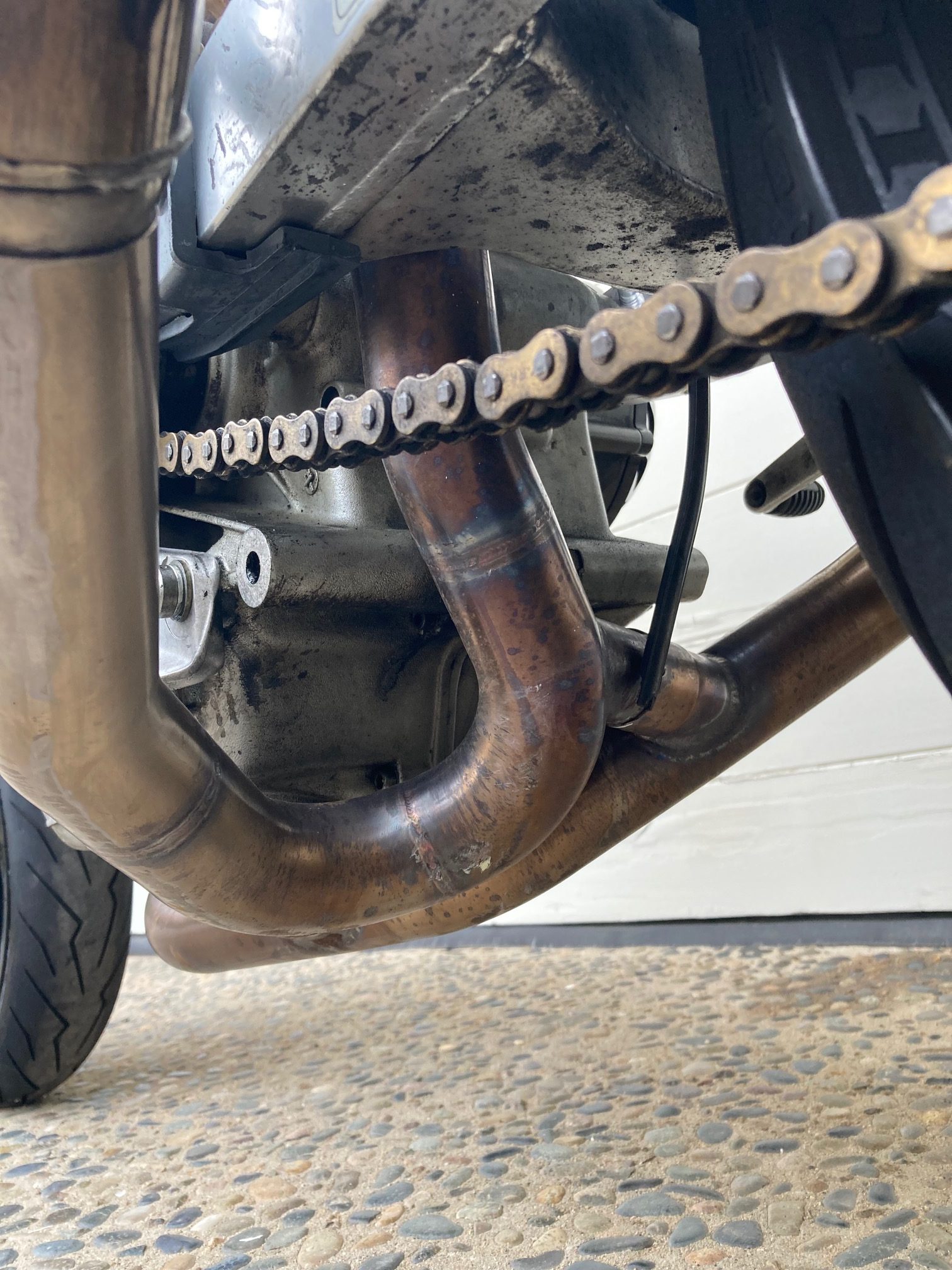 More from the seller:
Tuned/belts, carbs rebuilt, rectifier replaced, Pirelli Diablo Rosso III @20600
records from 2010

Everything works as it should, and the induction honk brings a smile everytime you whack it open. She is a very nice rider, not a display queen. Available in San Diego, CA.

Asking Price: $8,000 $7,100

The CR model (Cafe Racer) was the lowest spec Supersport available when new, and met the needs of the budget conscious rider. Brendan has taken all the goodness and elevated this beauty above the SP specification with tasteful modifications and improvements. This is what the Supersport is all about – a bike so good at the basics that it can follow you where you go; with careful application of parts and money, can get you there even faster. Drop dead gorgeous in yellow, bristling with upgraded tech and fully sorted, this is a bike that you could not build for what you can buy if for here. Every rider needs something like this in their stable and your opportunity is right now. Give Brendan a shout, tell him what a gorgeous bike he has built, and then make yourself a deal!
MI