Not quite as cutting edge as the Mille, Aprilia's Falco provided plenty of excitement for less Euros.  Just under 8,000 miles and of legal drinking age, this Falco has had a careful owner or two, and looks excellent.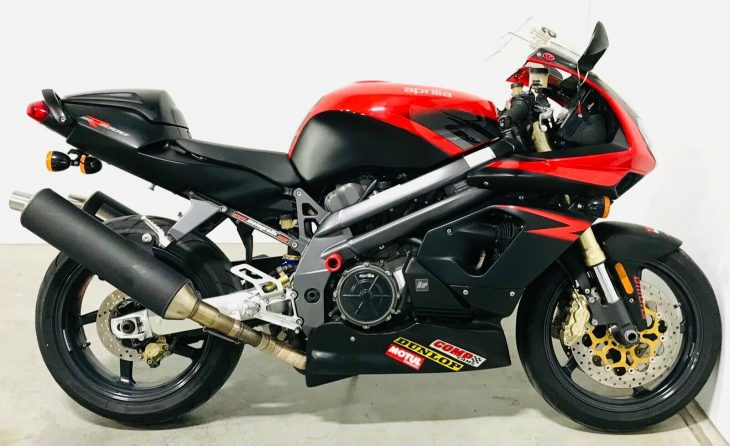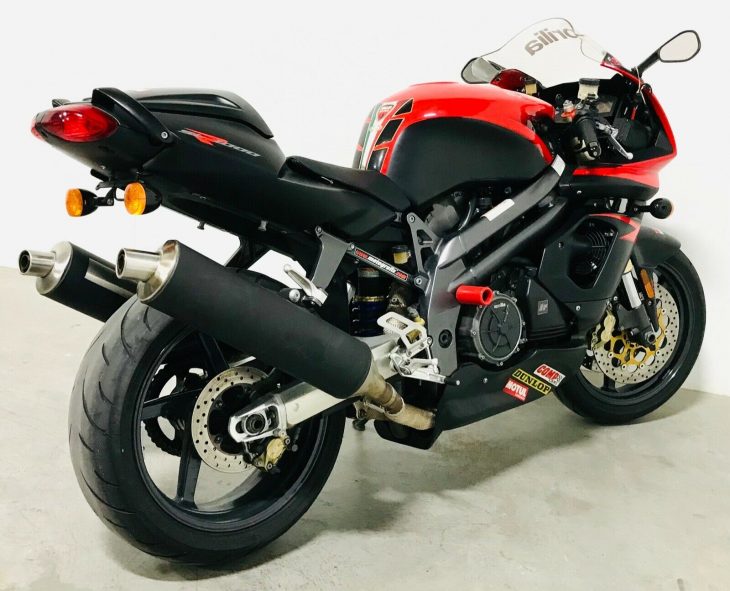 Slightly less compression ( still 10.8-to-1 ) than its big brother RSV gives the Falco 118 hp to work with, and an alloy chassis plus adjustable suspension to carry it.  Aprilia component choices are typically upper crust, with USD Showa forks and Sachs monoshock.  Likewise the 320mm Brembo brakes.  Even the fairing is more than the typical supersport, with modified lowers and a rarely used pillion.  Lower seat height and pegs, with higher clip-ons, made for a friendlier experience.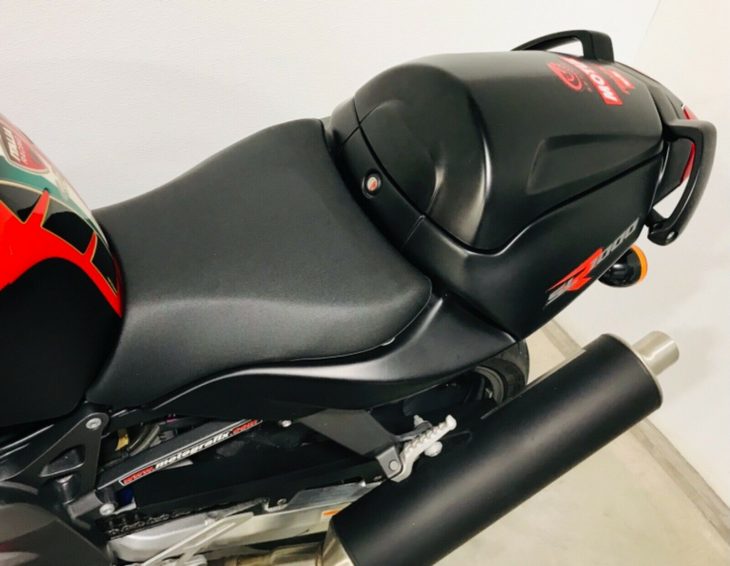 Offered by a Florida specialty dealer, this SL1000 looks un-modified and ready to rumble, though those particular mufflers might be something new – or maybe the only stock set ever seen on a Falco.  The exuberant frame sliders don't appear to have been used, and the sticker kit will come off easier than it went on.  Capitalization is by the seller in the eBay auction:
This Bike has a Great Running Water-Cooled Fuel Injected V-Twin Engine that Produces 111 Horsepower with just the twist of the throttle. This bike has a smooth Shifting 6-speed Transmission. The Factory Dual Exhaust on this Bike Sounds Like an Orchestra, there is nothing else that has the sound of an Italian V-twin Revving up to Speed through a pair of perfectly tuned mufflers. This Bike is Like the Lamborghini of Motorcycles. If you are Searching for a Beautiful Investment that you can ride and will only go up in value over time, this could be the one you have been waiting for. Truly a Gorgeous Modern Classic Italian Motorbike.
The Falco might be happy in its junior role, a good helping of performance without the expectation or quite the expense of the superbike.  Reviewers loved the power band, called for an upgraded rear shock, and praised the moderate riding position.  The buy-it-now is just about in RSV territory, but maybe bidders will find the reserve before time runs out.
-donn