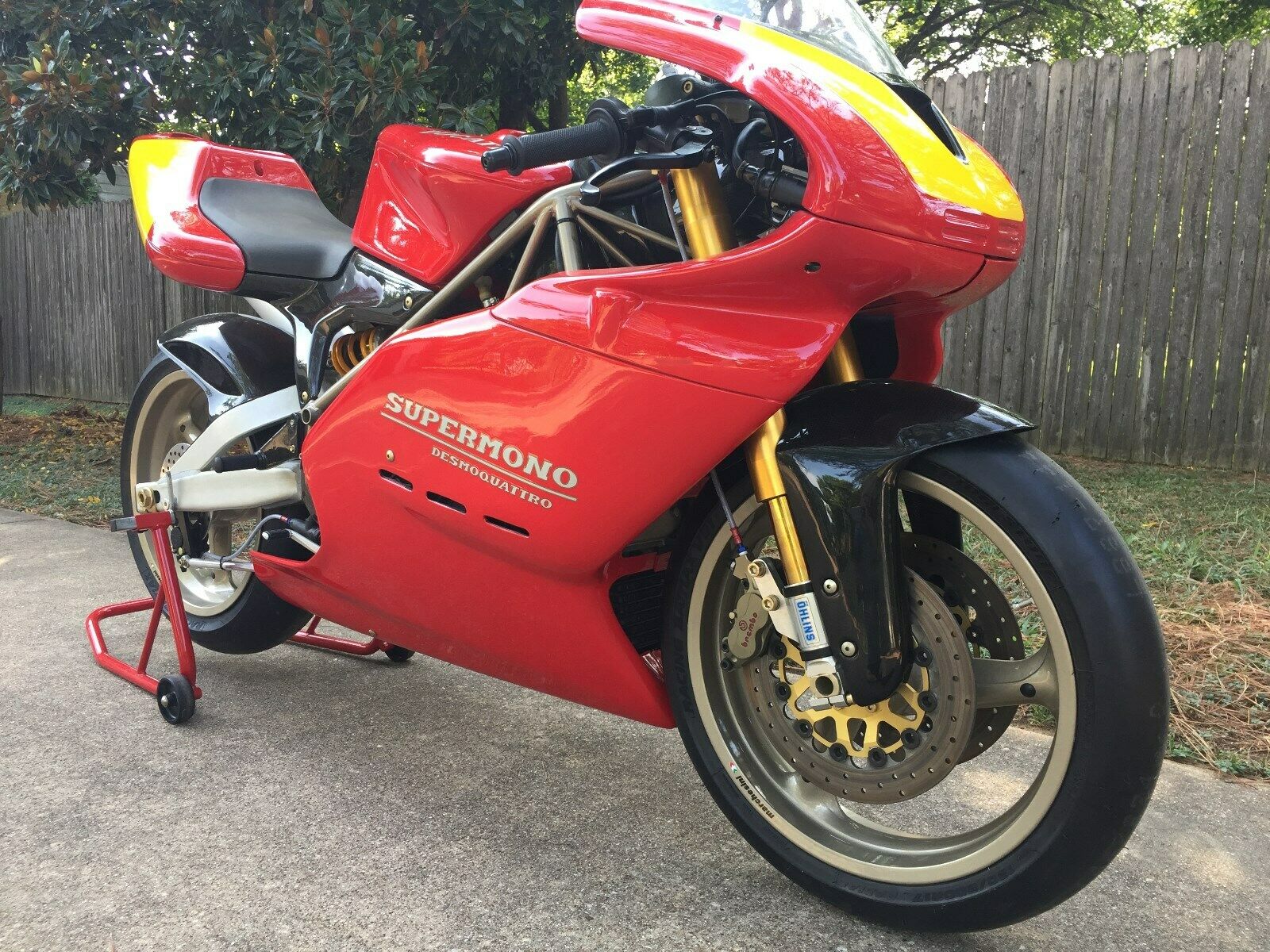 I said it 11 years ago and I'll say it again- The Supermono is the ultimate collectable sport bike. There's not a zero mile RC30, RC45, Superleggra, D16, Bimota, GSX-RR, Honda DB5 or YSR more valuable or sought after. The Supermono is at THE top of the heap- Change my mind.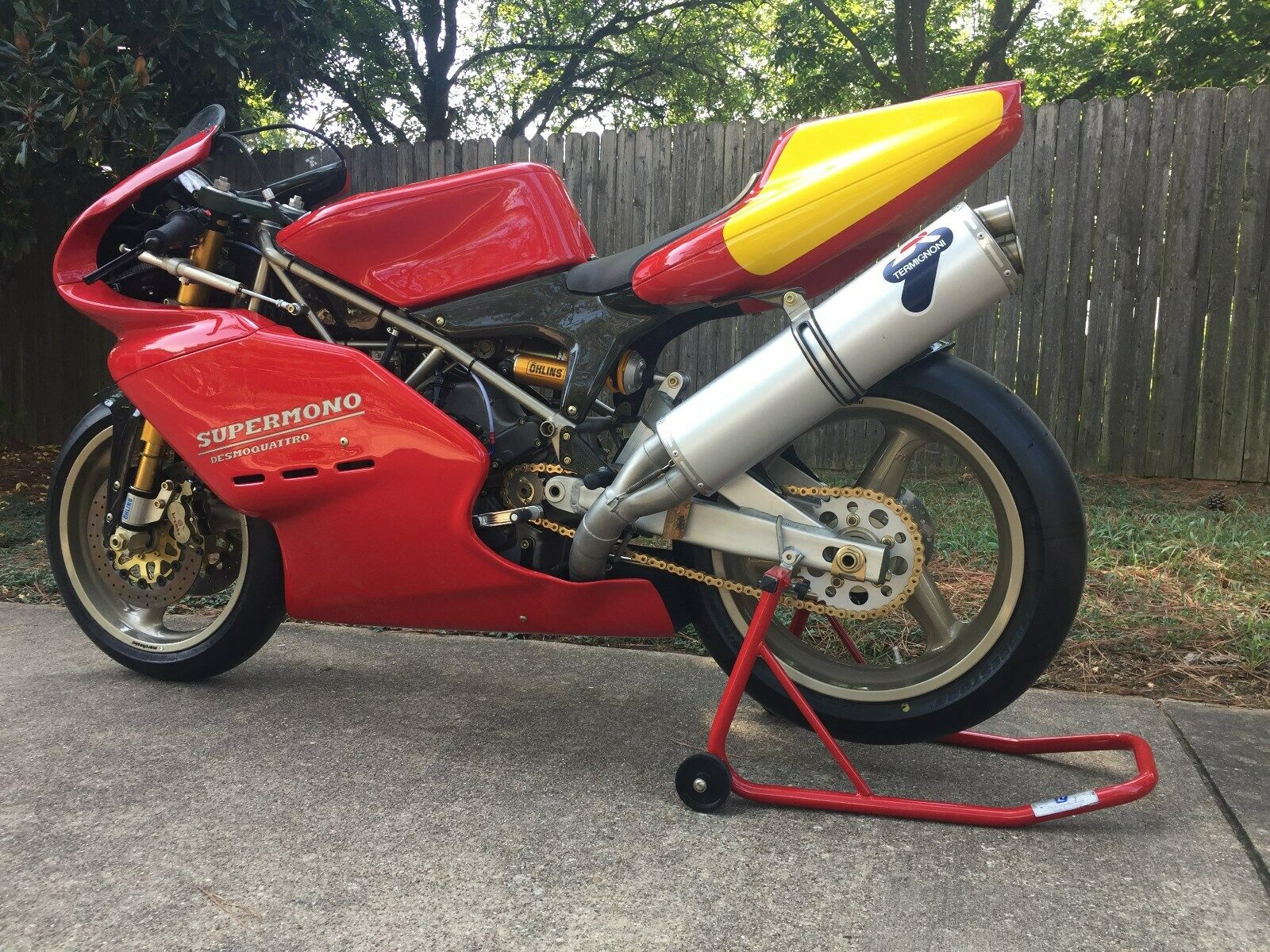 I know some of you have already started arm chair quarter backing me, hammering your keyboards and screaming "THERE WERE 67 BUILT YOU BAFOON!" Yes, 67 total, but only 27 built from 1995-97 with the larger 572cc motors and shotgun style Termi canister. Ducati started the serial numbers over when they increased from the smaller 550cc motor. That makes 1995 #12 more rare than 1993 #12! Wouldn't you agree?
Weighing in right at 300#'s wet- these are tiny machines. The wheel base and seat height are about the same as the Honda NSR250's. Ducati achieved the 300# figure by liberally using magnesium and carbon fiber where they could and a dry clutch. I am in love with the green cast magnesium triple clamps and engine case covers.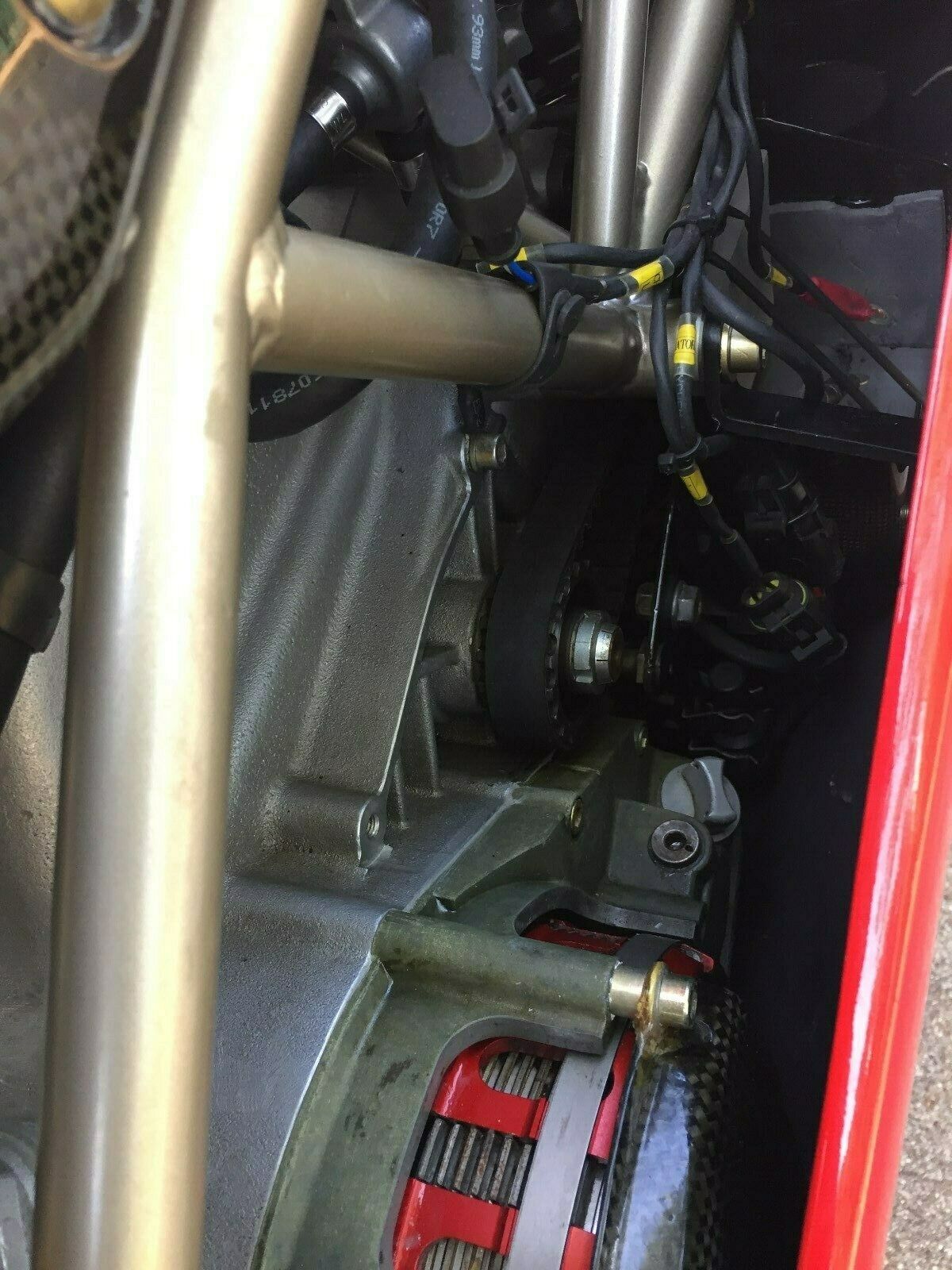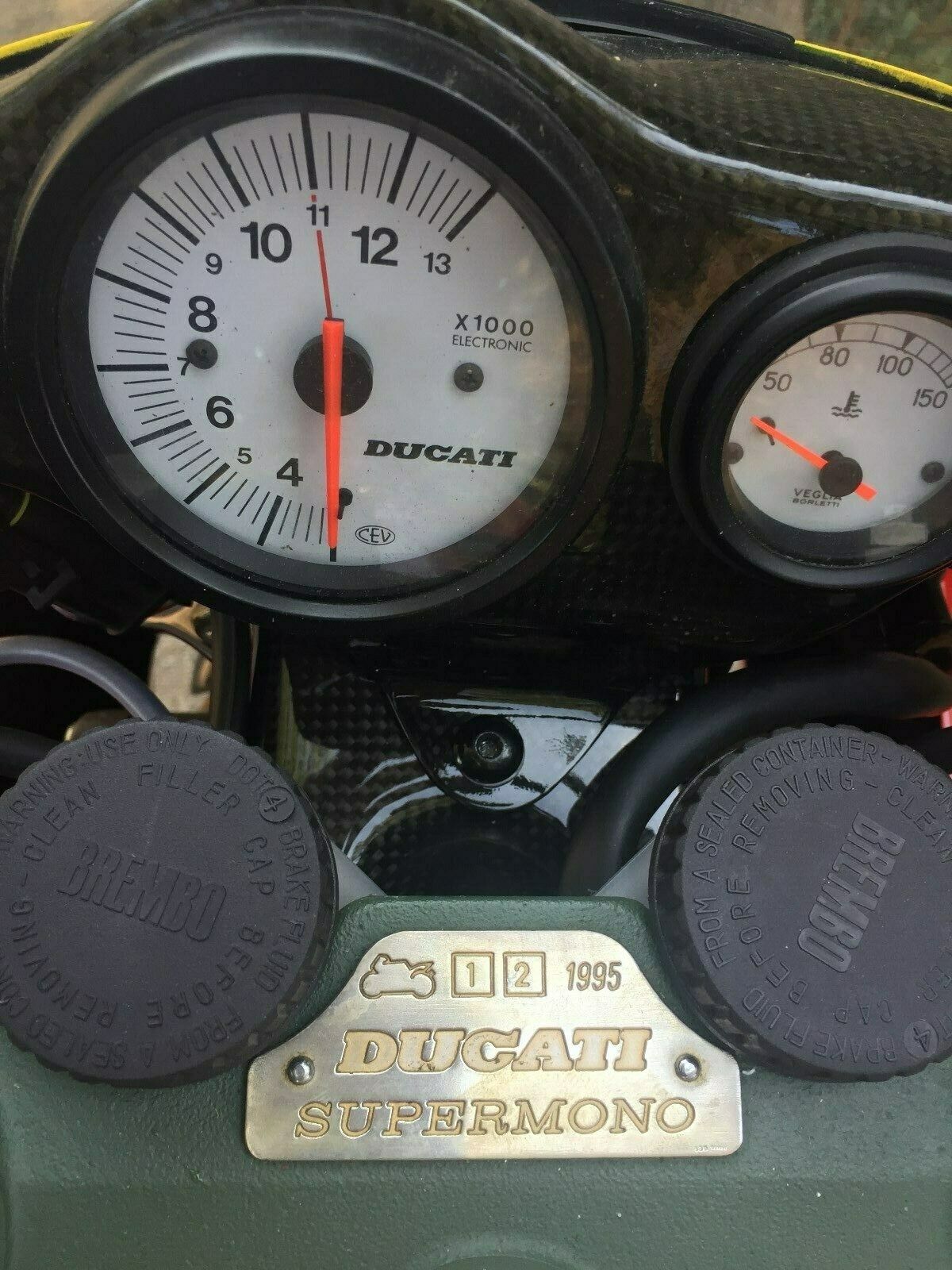 Here's what Rust900ss has to say about their beloved Supermono:
Ducati Supermono 572, 1995, #12. These bikes don't come up for sale very often. Time to sell this one to let someone else enjoy the beauty of this bike. Bike fully restored. Full engine overhaul at ams ducati dallas. This bike has been maintained by ams Alvarado and dallas for the past 25 years. Sale includes front and rear stands, 24v portable starter, spares include new oem crankcases, exhaust silencer and collector, spare piston, cylinder, water pump, rear sprockets, carbon fenders, various gaskets, seals ect. Take off parts include swingarm, clutch, wiring loom ect. A lot has been written about these bikes over the years, its true they are fabulous, rare and hard to find. One of only 67 bikes built by ducati. Crating available. These bike never had titles but I have a Texas bonded title to prove ownership.
Okay, so from that description I have to assume this one's been around the track a few times. Obviously, if the motor's been rebuilt, #12 wasn't a garage queen and has some hours on it. Is it an ex Jeff Nash race bike and spares or did the previous owners enjoy their little slice of heaven?
I can also safely assume if you're actively bidding on it you have already contacted the seller and got the skinny on it.
At the time of writing this one is up to $55,300 with 43 bids by 18 bidders and 6 days to go. It has also garnered the attention of 218 dreamers watching it.
I fully expect this one will have to creep well into the 100's to shake the reserve loose.
What say you? What's it going to take to release the reserve? What's it going to take to park this one in your collection?
I attached some links to appease a few of your senses. Enjoy!
Below are links to a few of my older RSBFS Supermono posts from back in the day. You know, back when they sold for a paltry $75,000.
If you're the winning bidder and need company while driving to pick it up just give me a shout 🙂
Let us know if you pick this one up.
Ciao!
dd