Produced for the Gold Coast set as the dot-com bubble was about to pop, it's rare to see one of the 100 Neiman-Marcus 748L's.  The L was a base model 748 with rich Mercury Silver metallic paint and a few nice carbon appointments, and this one is rarer still as it appears to be a rider, with fresh maintenance and more miles than they generally acquire stuck at the back of the carriage house behind the Bentley convertible.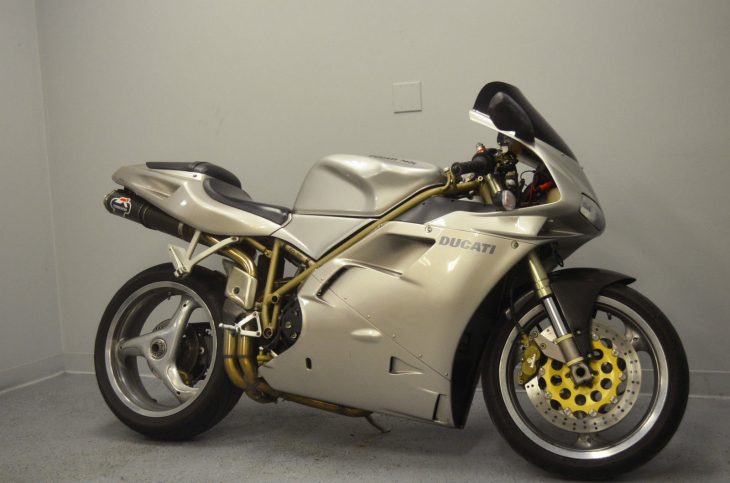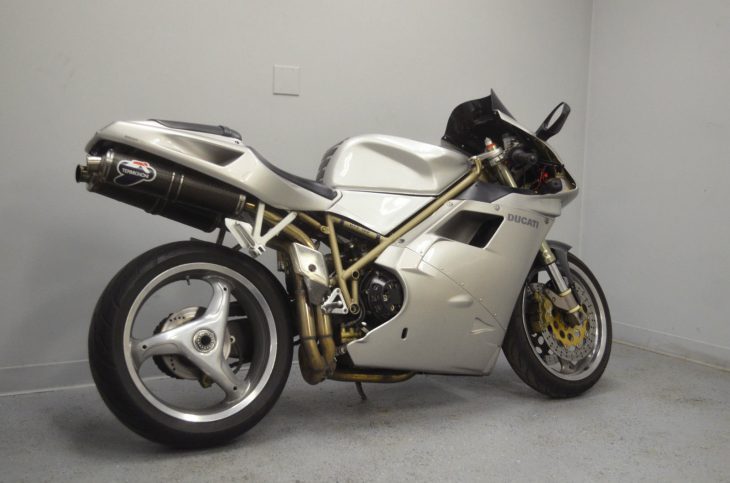 Little brother to the 916, the 748 might also be the wiser brother, the smaller engine revving a little higher, a little easier on the temperamental cooling system, and a nimble handler.  Weber electronic fuel injection helps the 748's 96 hp take advantage of the close-ratio transmission.  Showa suspension is found front and rear, and Brembo brakes are 320mm front and 220mm rear.  The L came with a gold-tinted frame, a luxe contrast with the metallic paint, and biposto seat.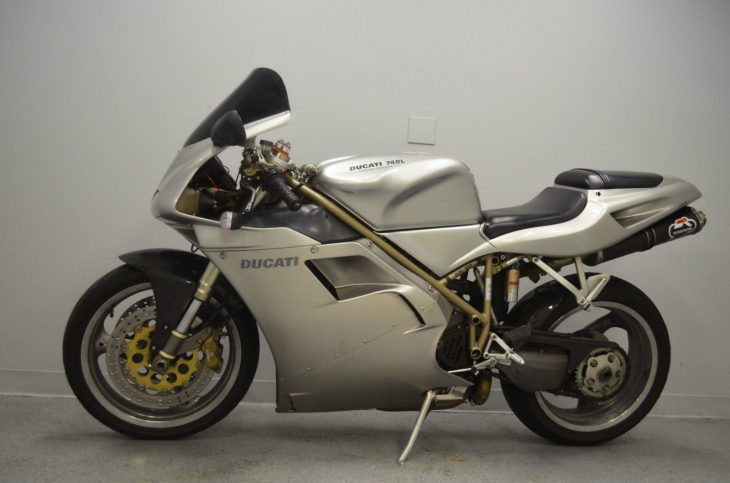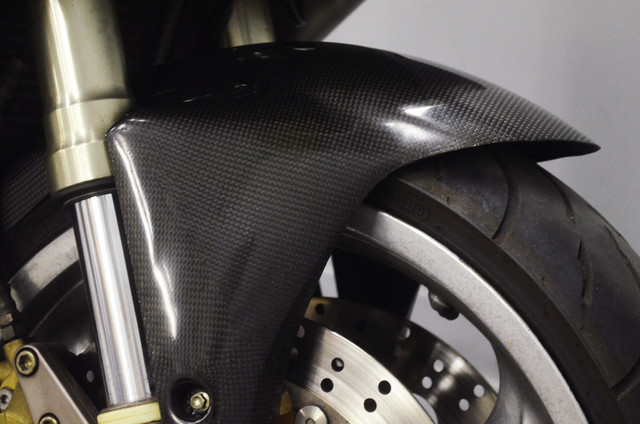 Appearing excellent for its nearly 15,000 miles, this 748L has been treated to a Termignoni exhaust and little more carbon than the factory front and rear fenders.  Otherwise it is substantially stock, with a smoked windscreen, compulsory tail tidy, and nifty 3-2-1 turn signals integrated into the tail lights.  It's offered by a fledgling Wisconsin dealer, who has this to say in the eBay auction:
Featured on this bike is the original dent-free tank with matching bodywork – all original to this machine. The seats are also the fantastic rip-free originals. Attention to the subtle details reveals the outstanding nature of this bike. This machine sports many carbon fiber pieces including; front fender, rear wheel hugger, chain guard, front sprocket cover, brake and clutch fluid caps, and the inner chin fairing.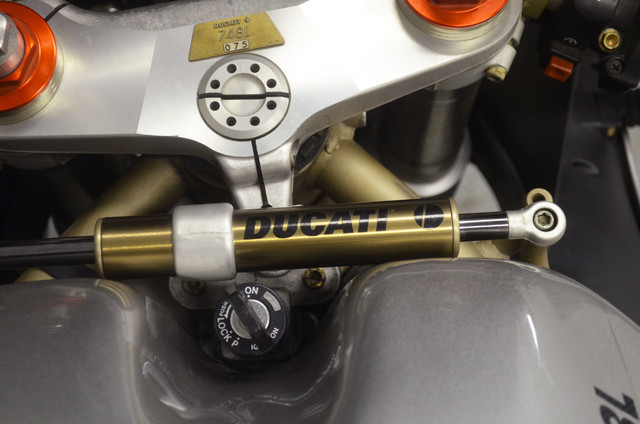 Other tasteful touches on this machine are the carbon fiber full Termignoni exhaust system, rear fender elimination kit, sequential integrated LED rear turn signals, frosted front turn signal covers, billet open clutch cover, tank scratch guard, adjustable hand levers, dual-beam HID headlights, black windscreen, and a license plate relocation kit.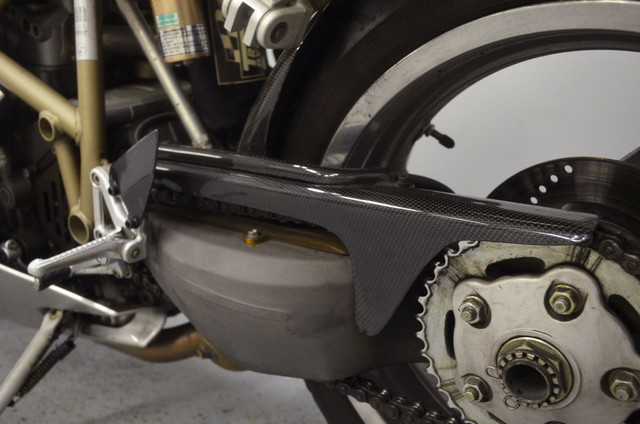 Questions are limited to the wheels and tires – tires appear about ready for replacement, and the wheels look to be the right type but I was expecting the gold mist finish, maybe they fell victim to an earlier trade.  There a nice walk-around video – here – with some most nauseating helmet-cam toward the end.  It does at least demonstrate a running, driving and ultra-rare Ducati.  Several bids only one day into it, and I'll be checking back to see what happens with this one.
-donn