Update 9.1.2011: SOLD!
OK folks, here's my own personal ride up for sale – a very clean '98 Ducati 900SS FE (serial #299 of 300) with 76xx miles.
As some of you may know, I am quite fond of the 2V air-cooled Ducati engine for its charm.  As a matter of fact, my first post for RSBFS was a Ducati 900SS FE, so with a bit of irony and a hint of sadness I am putting up my own FE up for sale.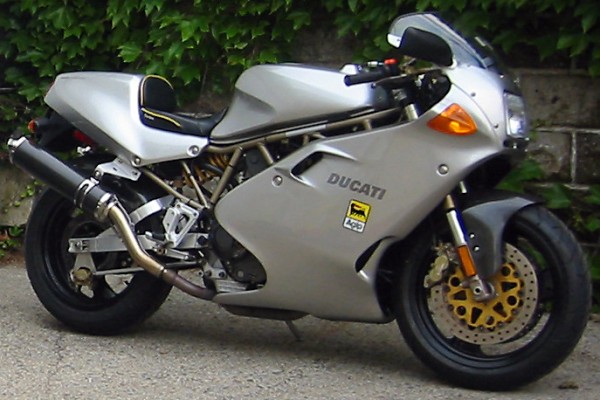 The bike has very low miles and well looked after.  It's pretty much stock except for carbon silencers (I think they are Ducati Performance items but not sure) and Corbin saddle.  The bike doesn't need anything other than a quick going over the fluids and batteries.
Asking $5800 or best offer.  The bike can be viewed at at Supermoto Italia in New York.  Any questions just let me know!
ph