Back For A Second Time:  1997 Bimota SB6R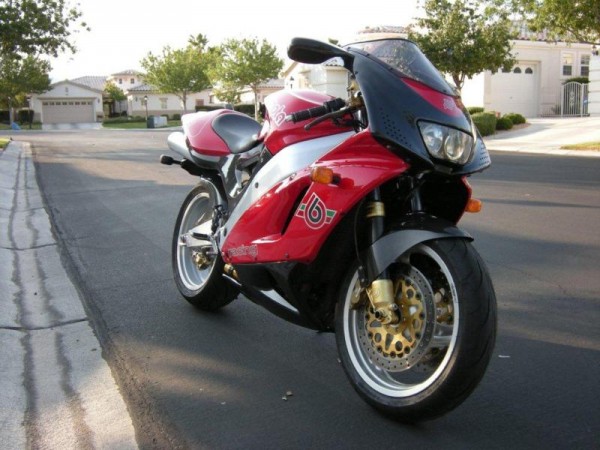 I bring you this post as scenes from the Wizard of Oz play out not far from my house.  I'd take  a blizzard any day over this stuff.  This gem out of Rimini Italy has appeared here before.  Back in June, Andrew spotted this SB6R lurking on Los Angeles Craigslist.  It has made its' way to Ebay now with some more information and pictures to enjoy.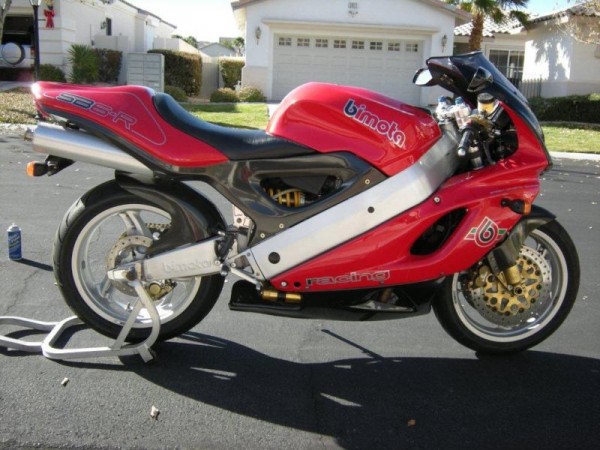 Right off the bat you may want to know the title status.
From the seller:
original CA Title from 7/97.

Registered as special construction.

Original bill of sale from Bimota UK in Dunragit, Scotland. Shipped to US and titled in CA.
I'm just guessing he had go go special construction because California was giving him a hard time.  Worth investigating though.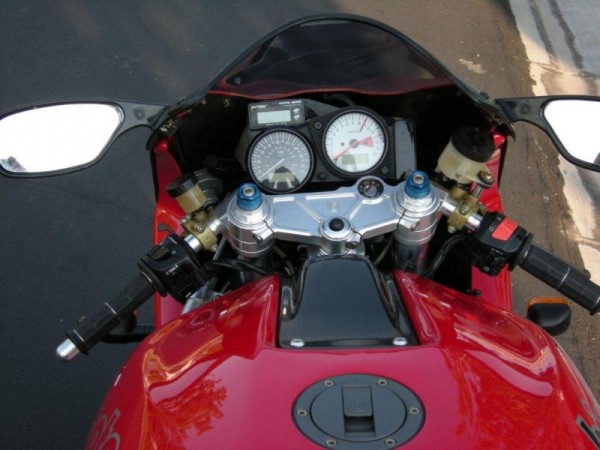 Mmmmmmm, shiny.  The kind of shine that seduces you into lightning your wallet.
The details from the seller:
One owner, GSXR1100 motor as from the factory that year, recent 5 angle valve job, 144hp / 100lb torque at the wheel with Dyno sheets

Has OEM Certificate of Newness, owner's manuals, graphic parts manuals with all part numbers. Paoli Forks and Ohlins shock manuals (it has Ohlins), 1997 Magazine reviews.

Recent service includes: Oil, filter, air filter, new chain, new coolant, new sprockets, new suspension fluids and seals, new brake pads all around, new clutch fluid, new Dunlop Qualifier Tires F+R, new battery.

The dashboard short circuited and had to be replaced so it actually shows about 30 miles on the new one.

I know, I know, special construction title and a different speedo.  I know where you are going.  It has all the outward appearances of a well loved bike and quite a bit of documentation.
I've come to consider the SB6R's as the F150's of Bimota's.  We seem to see them for sale everywhere.  It looks like the asking price  a few months ago was $8,000 OBO.  Starting bid on Ebay is $7,300 with no takers so far.  I'm guessing the title status and speedo is spooking buyers.
Ask some questions and see if you can score a bargain Bimota.  Click  here.
Ian