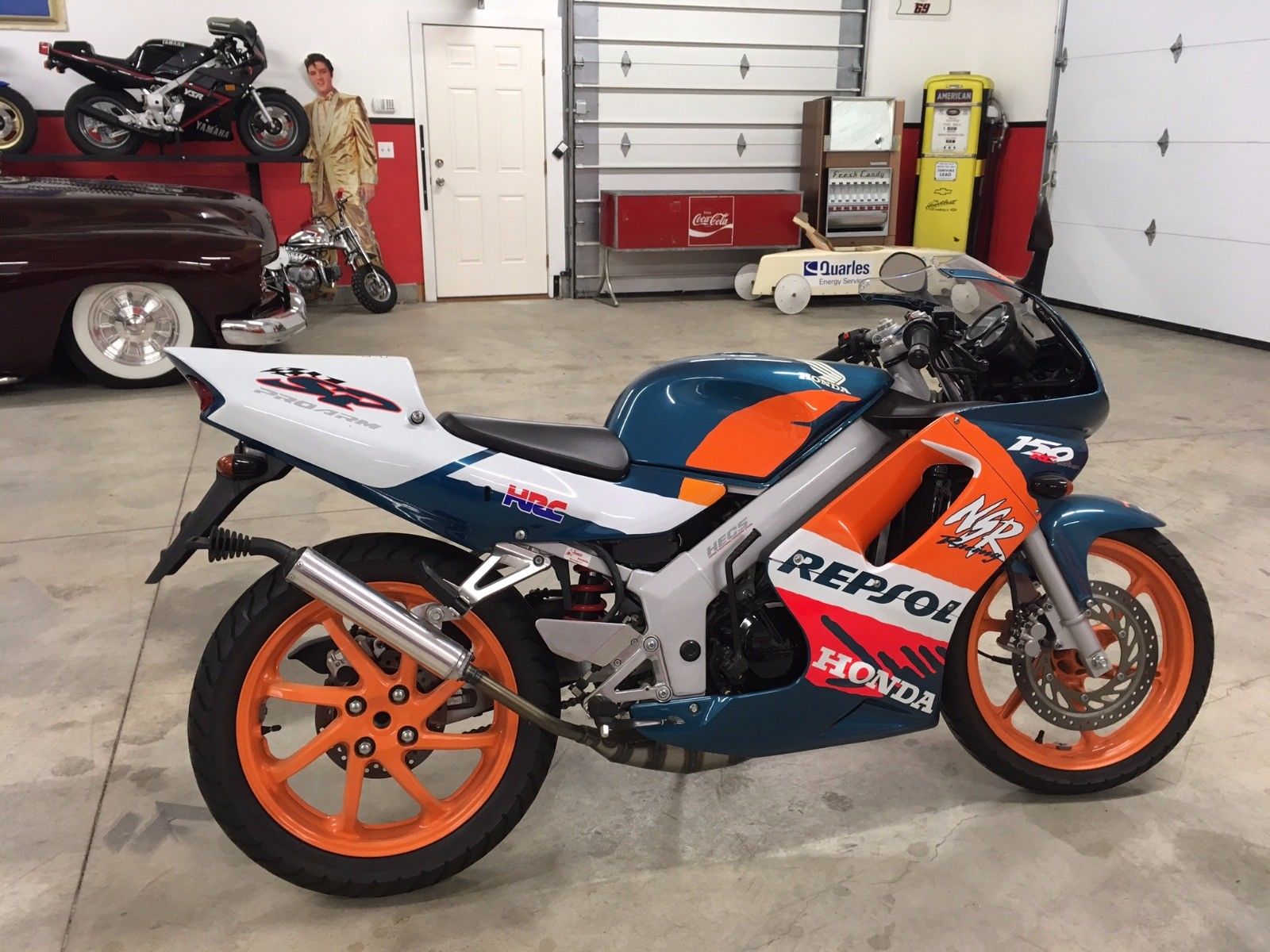 It has often been said that riding a slow bike fast is far more enjoyable than riding a fast bike slowly. Most of the hyper-super-mega cycles listed on these pages can exceed national speed limits in seconds – and first gear. But with a smaller bike, you need to work much harder to maximize your forward progress. Think of honing your gear selection skills rather than simply relying upon big waves of torque; sharpening your corner entry with speed rather than sitting back and cruising. Ride it correctly and bikes such as this 2002 Honda NSR150 SP can fly – but the rider becomes a much bigger piece of the overall equation.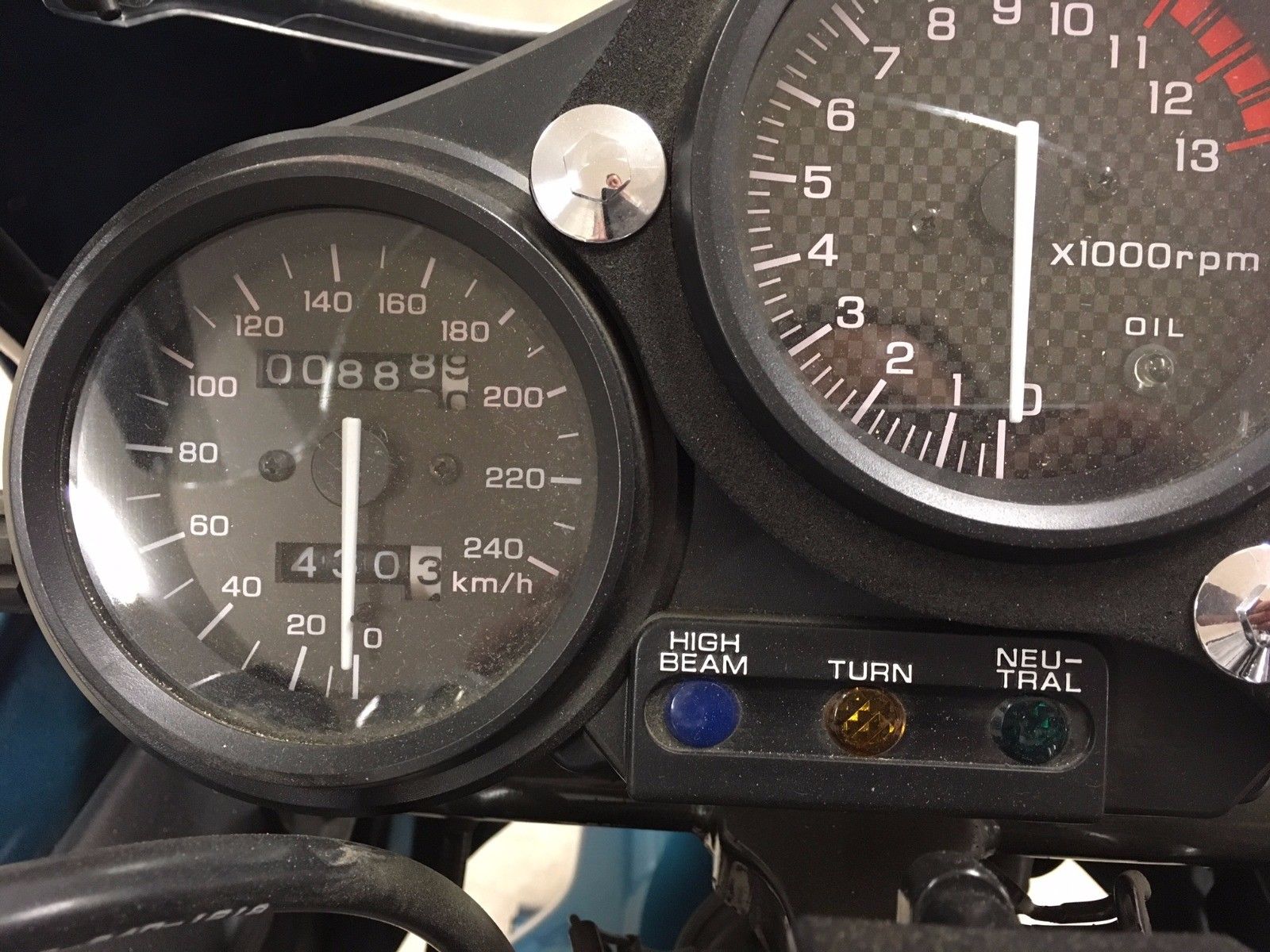 Outside of the US the remainder of the civilized world revolves around small motorcycles and scooters. These smaller modes of transport work well in the tight confinements of smaller European and Asian cities, and are generally affordable and thrifty on fuel (which can be very expensive in many areas of the world). However not all smaller bikes need be boring, commuter-minded devices. Honda – being a motorsports driven company – offers sport models of smaller displacement machines to build brand awareness and introduce younger riders to their sport bike lineup. The NSR150 SP is just such a model. With sporty accents and livery reflecting Honda's key partner in motorsports – Repsol – the NSR150 SP offers riders the look of a bigger bike, and a sharper riding experience than other smaller scooters. Just check out the vented brakes and that sweet single-sided swing arm.
From the seller:
Want to be like 6 X Gp Champion Marc Marquez and ride a Respol GP Bike? Now is your chance to own an as new factory Respol Honda NSR 150 SP. I brought this bike into the USA brand new back in 2002 and has been in my private collection of motorcycles since then. This NSR is in perfect condition with No flaws. Bike is 100% original with the exception of a Tyga pipe and solo tail section. I do have the original tail section and rear seat that will be included with the sale of the motorcycle. Current Mileage is 888 Kilometers which translates to about 555 miles. This motorcycle deserves to be placed in a private collection of someone who will care for it as much as I have. Very few of these ever become available if your a Repsol and MotoGP fan this is a must have.
This enterprising seller has listed this bike hot on the heels of Marc Marquez's triumphant 4th MotoGP championship, secured in Valencia over the weekend. And while this 150cc mini-motorcycle is hardly a MotoGP machine (or even Moto3), it does proudly wave the Repsol-Honda colors. The seller notes a solo tail section (can you imagine riding/commuting two-up on this bike?), and the Tyga exhaust is a common bolt on modification. Like most smaller motorcycles, mileage is low (under 600 miles claimed). Overall condition looks quite good. This is a reasonably rare motorcycle in the US, given that it was never officially imported. No sign of a plate or a title, however, so that might need to be sorted by potential buyers. Check it out here if you are interested in a great little knock-around sport bike to add to your stable. Good Luck!!
MI