It often seems like Honda has been making the CBR series for millennium.  A staple of every years sport bike tests and features.  Rarely taking top trump in any one particular category, it has always been regaled as an extremely well rounded machine and praised for being easy to extract the potential performance contained within.
This eight generation CBR1000RR is one of the special Repsol editions.  The package was meant to celebrate Honda's on track success in WSBK and MotoGP.  Race replicas like this had once been much more common, but by 2007 the trend was fading, a shame really as they added a pop and flair to an otherwise bland dealership floor.  This bike was also a long time feature on the hit TV show House.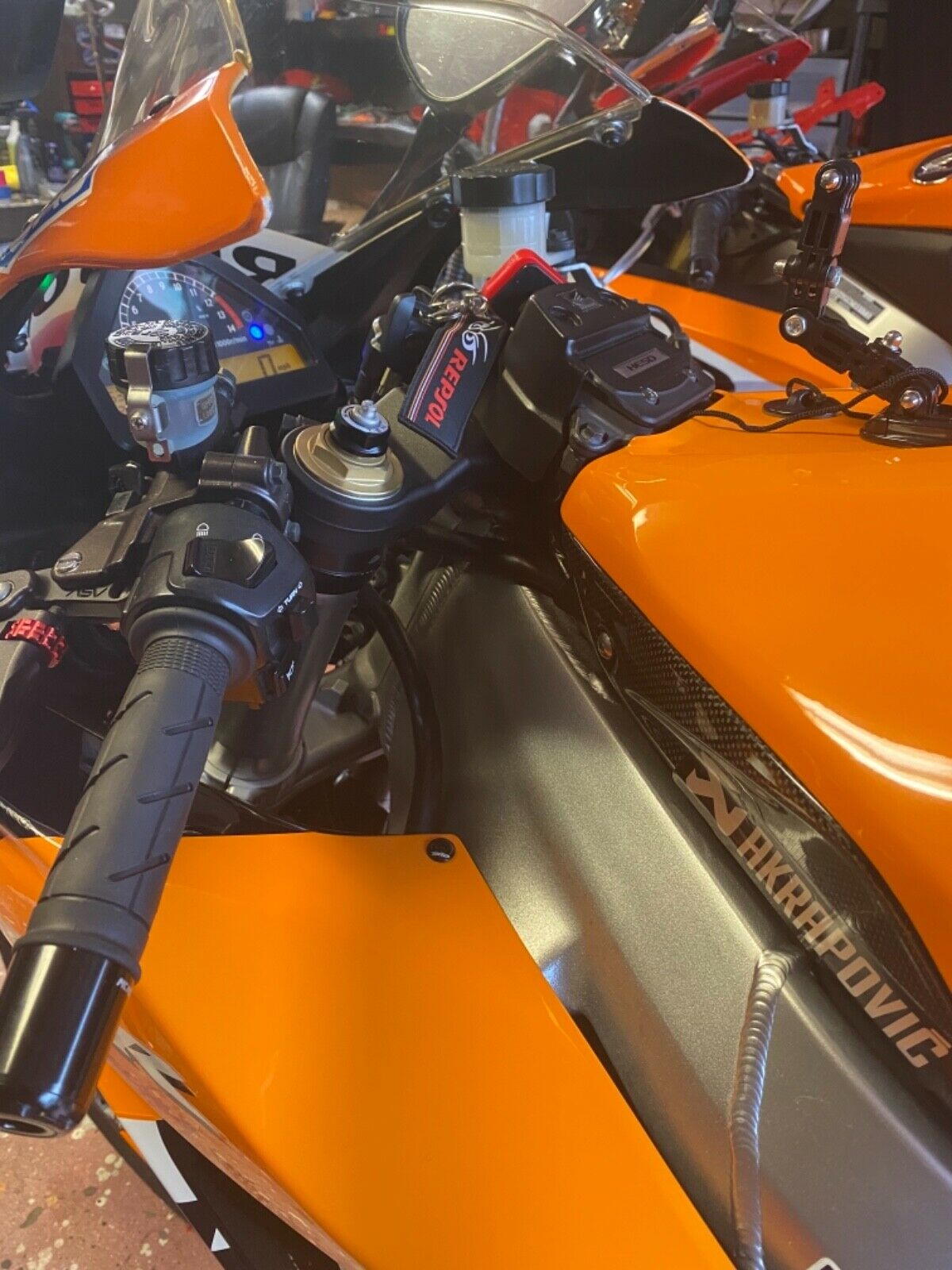 The OEM package was mainly cosmetic, but the standard 180hp bike did not really warrant much extra.  Honda did not number the edition, so total production is unknown.  From release, these have always been sought after and command a premium over a similar standard bike.  This example appears to have a couple of period correct and desirable add ons.  Chief among them is the Akrapovic exhaust that without a doubt sounds amazing.
From The Seller's eBay Listing:
2007 Honda cbr 1000rr repsol edition, last 5 of the vin are 00093
Motorcycle is like new for its age, very powerful with zero issues, starts on touch runs very smooth, lots of upgrades Dino jet tuned super fast, all of her miles came from riding trough Georgia and Carolina mountains motorcycle has always been kept inside and ridiculously cleand. Never abused or raced. Has all new brakes EBC, racing brake lines, tires,. All carbon fiber trim, everything up-to-date. I will also include all of the stock parts that are been taking off, Feel free to ask any questions or for videos.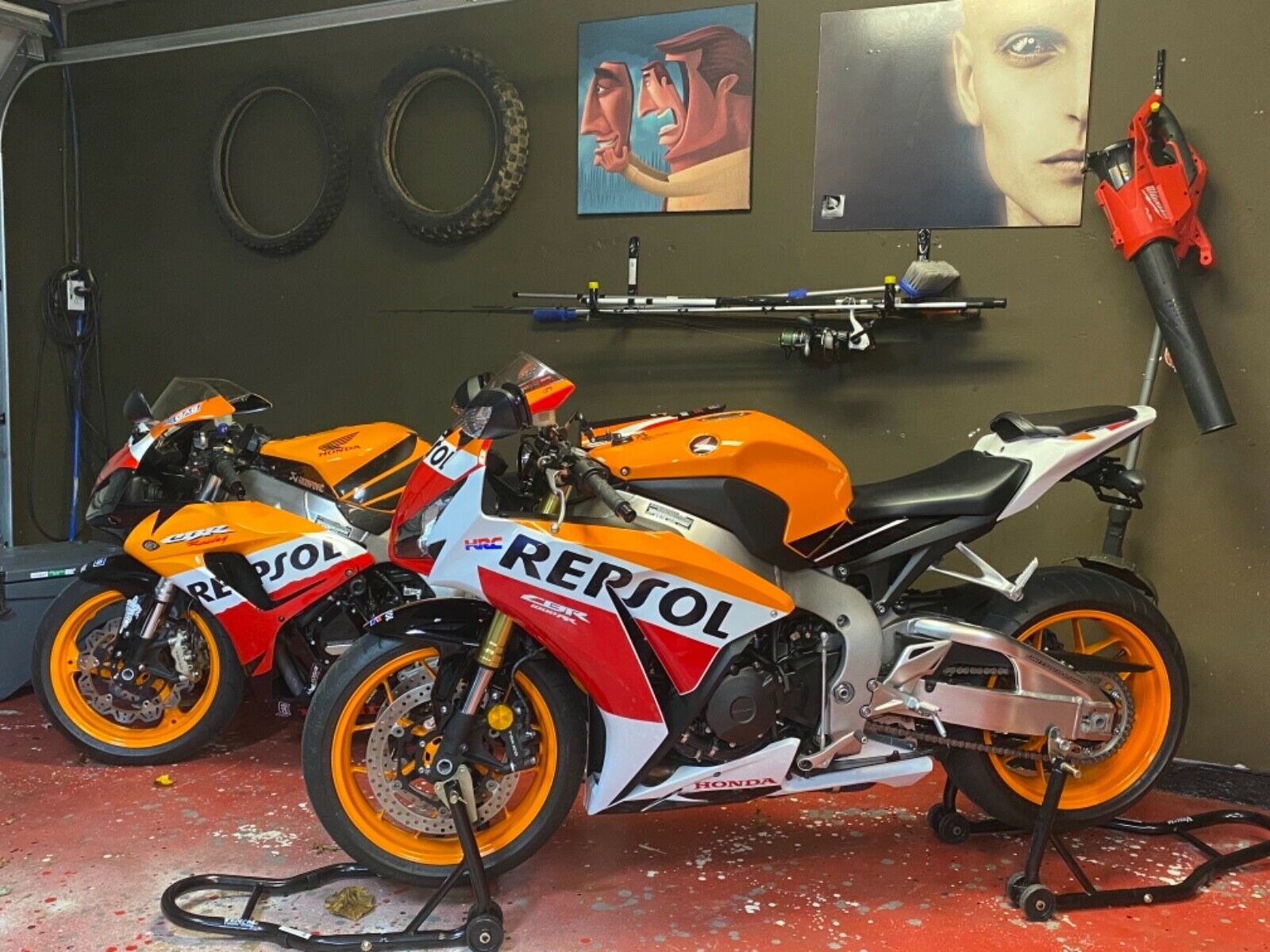 Opening bid of $6499 has yet to be made as of writing.  It has been a while since one of these has been listed in a real auction format.  Normally we see these with much higher Buy It Now prices, so this could be a chance to snag a deal on a fun motorcycle.
Listing claims a very clean bike, but the left side frame bobbin does raise a question.  Mileage is nothing to worry about as these fully live up to the Honda reliability reputation.