Attention collectors, here is an opportunity to acquire a bit of unobtanium; one of the actual 1996 Kawasaki ZX-7RR bikes owned by the legendary Rob Muzzy in pristine OEM condition.  The seller includes a lot of good ownership history information in their ebay listing plus the bike itself looks to be in amazing condition. Location is on the east coast of the USA, so if you haven't earmarked all your monies for air conditioning bills, this one might be worth a close look.
The 1996 Kawasaki 750RR is currently one of the top 3 750cc homologation bikes for anyone building a 1990's sportbike collection, with the others being the Yamaha OW01 and the Honda RC45.   The ZX-7RR, also often referred to by its 'N1' model number, had a lot of true race oriented tech, including an adjustable swing arm pivot, race orientated close ratio gearbox, larger flat sided carbs as well as track level Nissan calipers and upgraded suspension pieces.
For anyone who wants to understand the development of the N1, good information is available in previous RSBFS posts.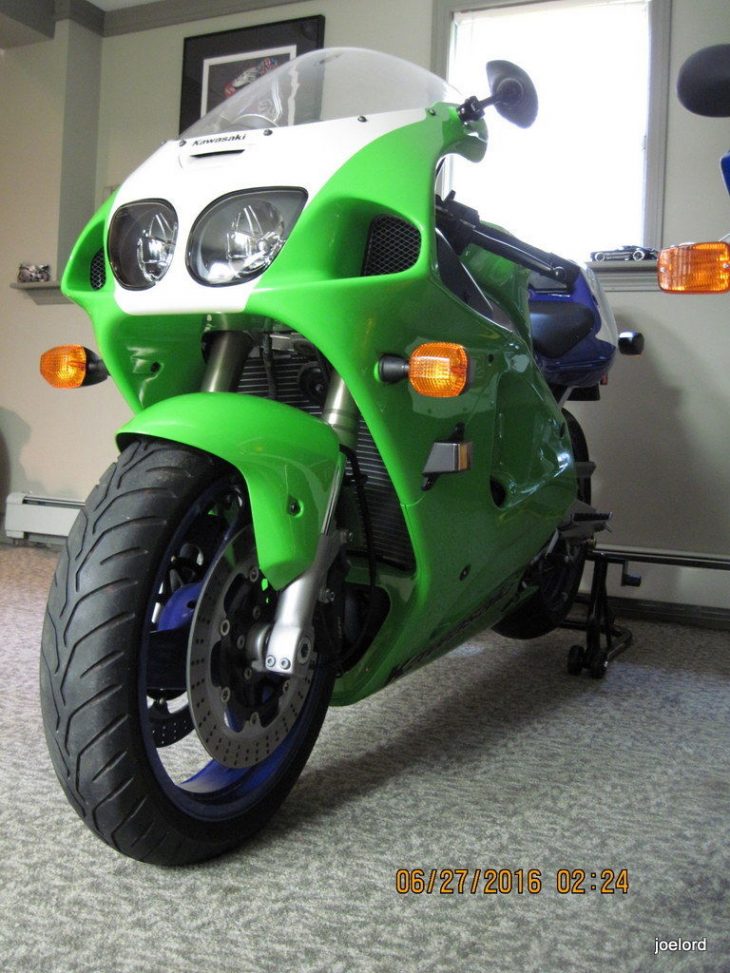 Condition of this one looks to be excellent and all OEM/bone stock, including the exhaust canister and turn signals.  Mileage is indicated as approximately 1800 miles.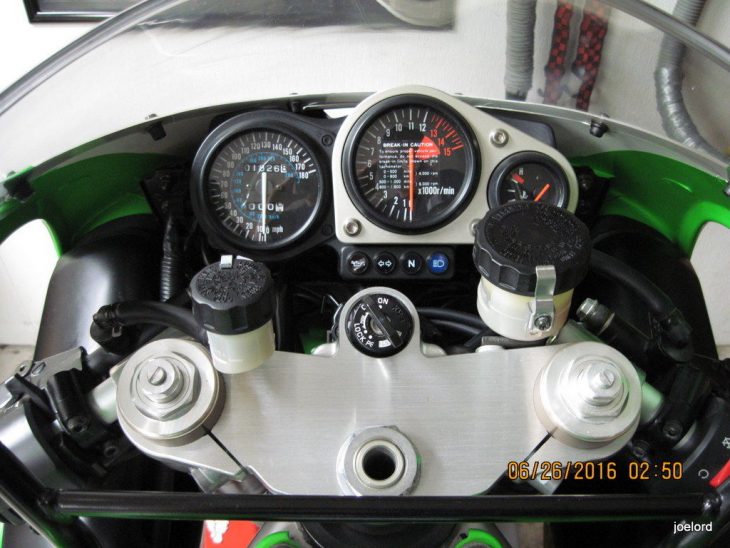 Here is a summary of what else the seller has to say regarding condition.
Stock including all the warning labels and reflectors
Has never seen the rain or elements,  always stored indoors, no rust or oxidation present anywhere on the bike.
Bodywork and Tank are 100%,  grips show no wear, the headlights don't have any pitting.
Comes with the factory OEM exhaust in excellent condition.
An untouched unmolested original.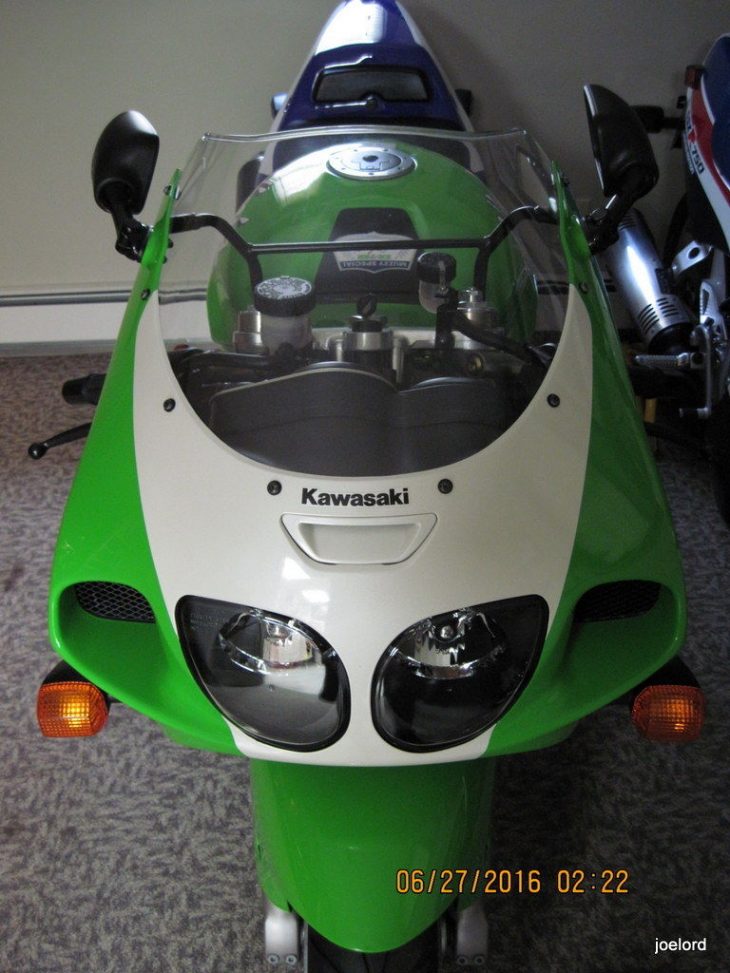 What is this 1996 Kawasaki ZX-7RR worth?  Well as previously noted, its one of the 3 main 750cc homologation bikes currently prized by collectors and its been said that only 500 were produced (although that number has been disputed) so rarity has to be taken into account.  Additional pluses for this one are pristine condition and that it is previous ownership history by Rob Muzzy.  The only minuses are a bit of an issue with the title mileage and some minor scuffs are mentioned.
The last two 1996 Kawasaki ZX7RR/N1's we had on RSBFS in similar condition went for between $17,000 and $19,000 USD so this one isn't probably going to be cheap…I would expect the final price to be somewhere in the same area.
-Martyy/Dallaslavowner