For those readers interested in some old school cafe racer action, one need look no further than the classic original – the Moto Guzzi 850 Le Mans Mk1. These big, air cooled, v-twin cruisers are the antithesis of the smaller two stroke set (such as this Honda NS250F). Powered by a 850 cubic centimeters of push rod, two valve goodness, the Moto Guzzi is built to eat up the miles and excels at high speed runs.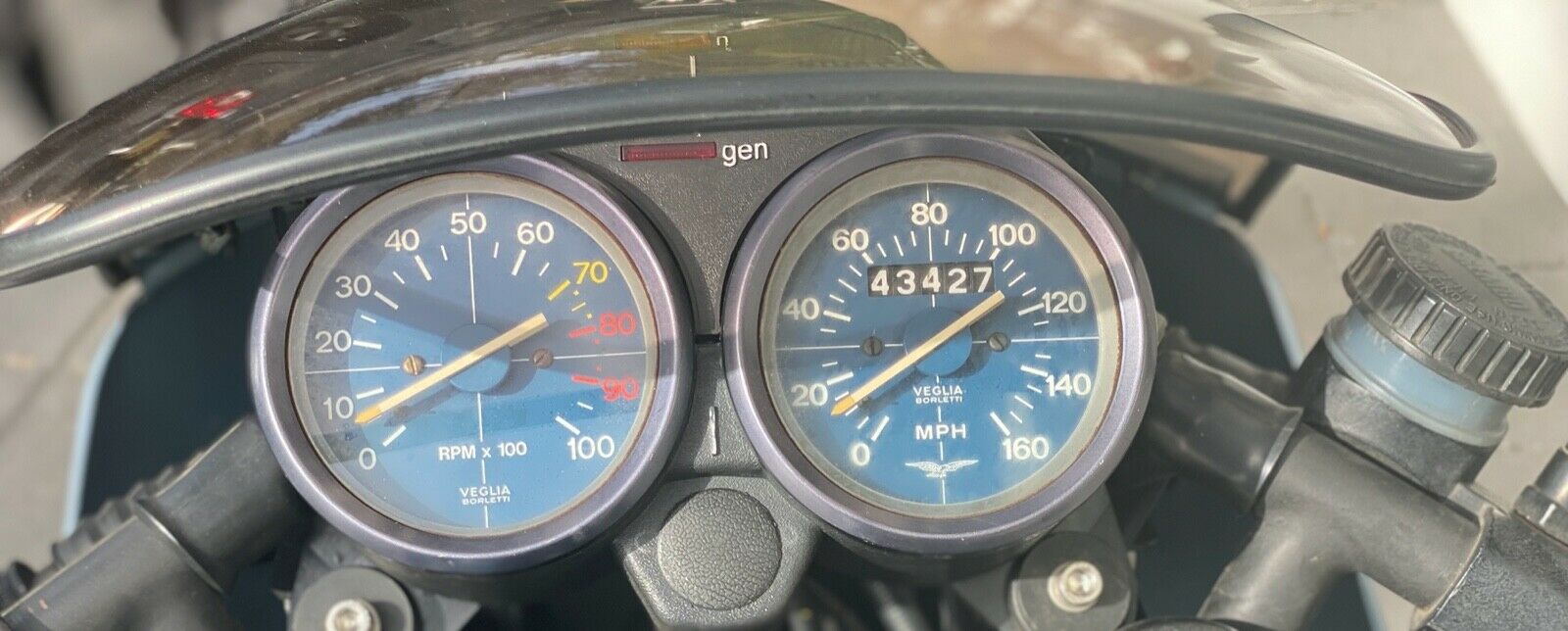 Although Moto Guzzi's origins go way back to 1921, it was DeTomaso of the Pantera car fame that recreated Guzzi in the 1970s as the classic icon for which it is known today. This is the era that introduced the Le Mans series, based on the already successful V7 Sport model. So popular was the Le Mans that it spawned several different generations, up through the late 90s. Today, the earliest generation of the Le Mans models have become highly collectible, with rising prices to match.
From the seller:
For sale is a 78′ 850 LeMans in excellent condition.
MK 1 version of the Le Mans, built between 1976 and 1978
Everything works as it should, no issues
Recently services, new battery, new tires, fresh oil, etc.
Engine is perfect, very strong.
Take a look at the pictures and you be the judge.
If need more pictures or video just ask
There are actually two distinct types of the original 850 Le Mans model. For the initial production run the rear taillight utilized a round unit that was similar to the V7 in the home market. Estimates place that as approximately 2,000 units. The following 4,000-ish bikes have the more popular and stylized rectangular model and slightly altered rear mudguard. Those were the only changes during the original model run, with some conjecture that the earliest bikes were the rarest, and therefore worth a slight amount more. In truth, all of first Le Mans models are of high interest to collectors.
Today's particular Le Mans, one of the later versions of the original model, is no exception to the "highly collectible" category. It looks to be very clean, pretty original, and not missing any pieces to note. The most substantial non-stock item that I can see is some metal polishing. That is only a problem if you consider overly-clean to be an issue – which usually is not a deal killer. The asking price is a lofty $17,900 which might be a deal killer for some, but the truth is that pricing on these models (and the early V7s) continues to climb. Located in Florida, the seller is open to offers so check out all of the details here and let us know what you think of this original bad boy. Good Luck and stay safe!!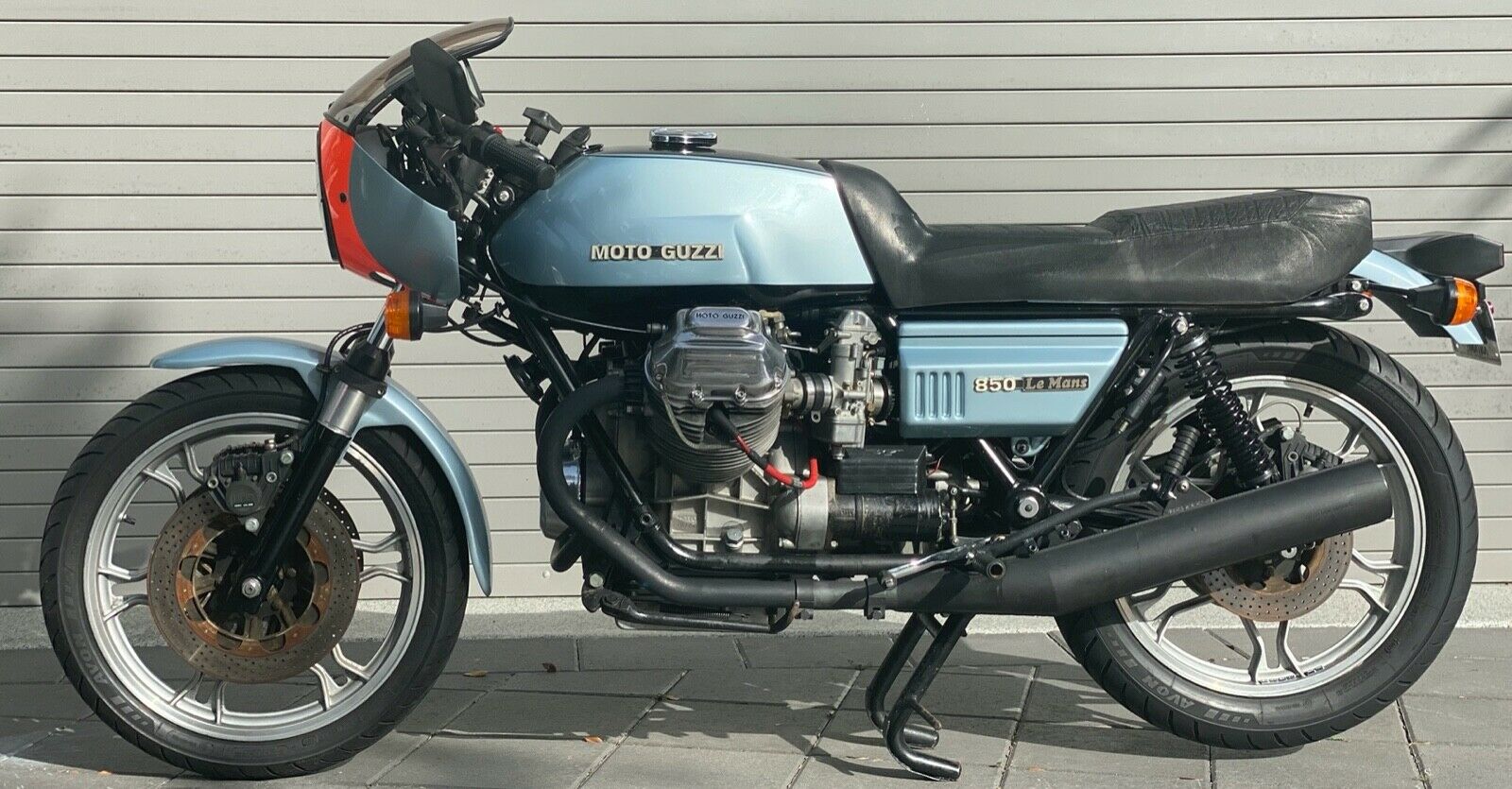 MI