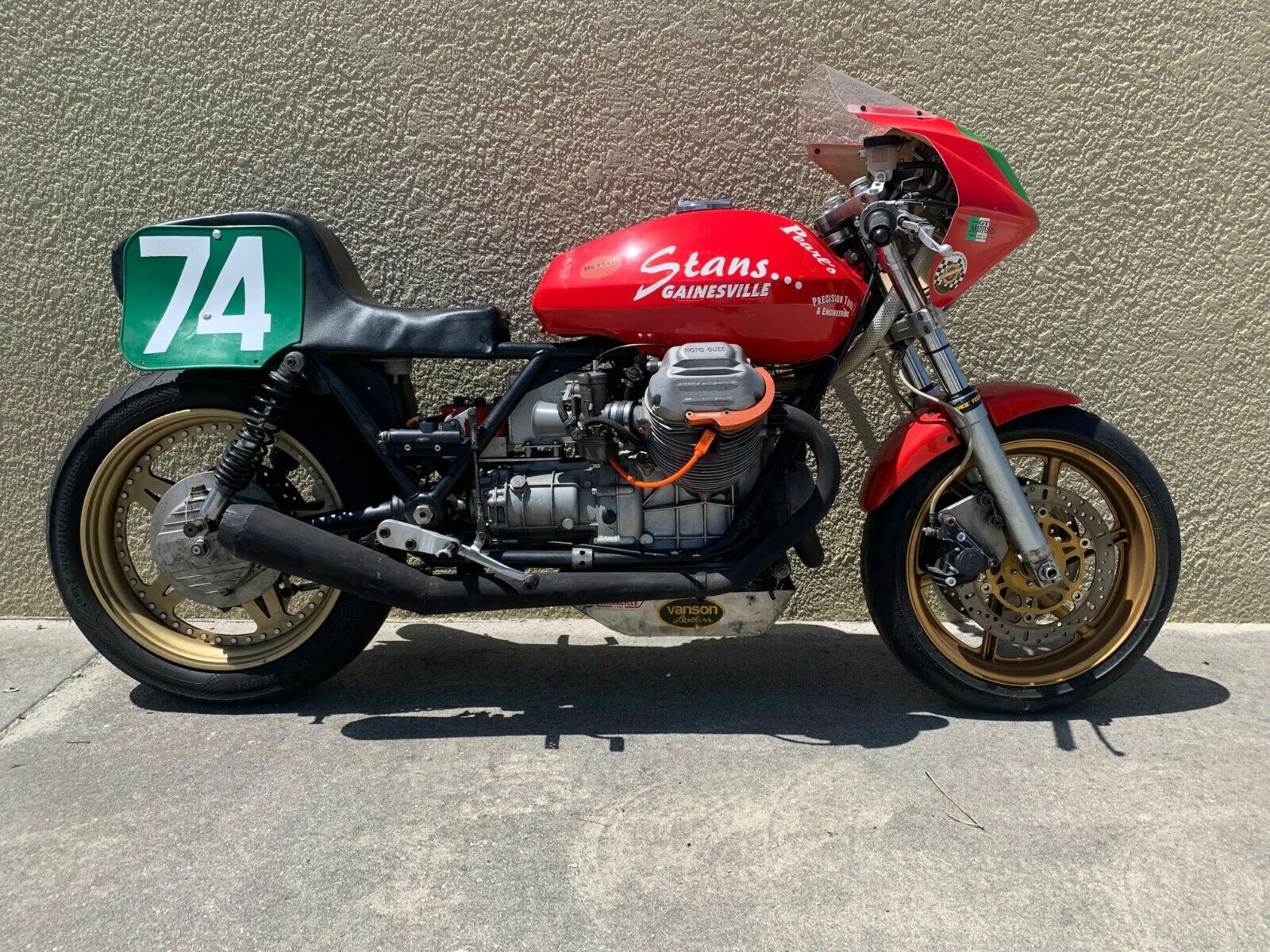 If you are thinking about a track day bike – and you most certainly SHOULD think about that – you could either go the route of a bashed, rashed and crashed universal 600 or 1000 from [insert your favorite Japanese street bike here], or forgo all of the street deletions and go straight to a real race bike. Think of the benefits – you get a bike already built for the purpose of riding on tracks (usually already sorted) and you look positively bad-ass compared to the generic GSNinjaR1-X crowd. And nothing can prove that point more than this awesome looking 890cc Guzzi vintage racer.
From the seller:
1976 Moto Guzzi – Stan and Pearl's 890CC Middleweight Superbike

You are bidding on an iconic race machine built by my good friend, the late Stan Friduss and his wife Pearl. When Stan passed I acquired the bike from Pearl. She put her heart and soul into this bike with Stan's tutelage. The result was a machine that competed successfully in AHRMA's Middleweight Superbike class for several years in the hands of several top racers. It has earned many race wins and I believe a championship or two. One of Pearl's proudest moments was when it took 2nd place in New Jersey on it's maiden voyage to the track!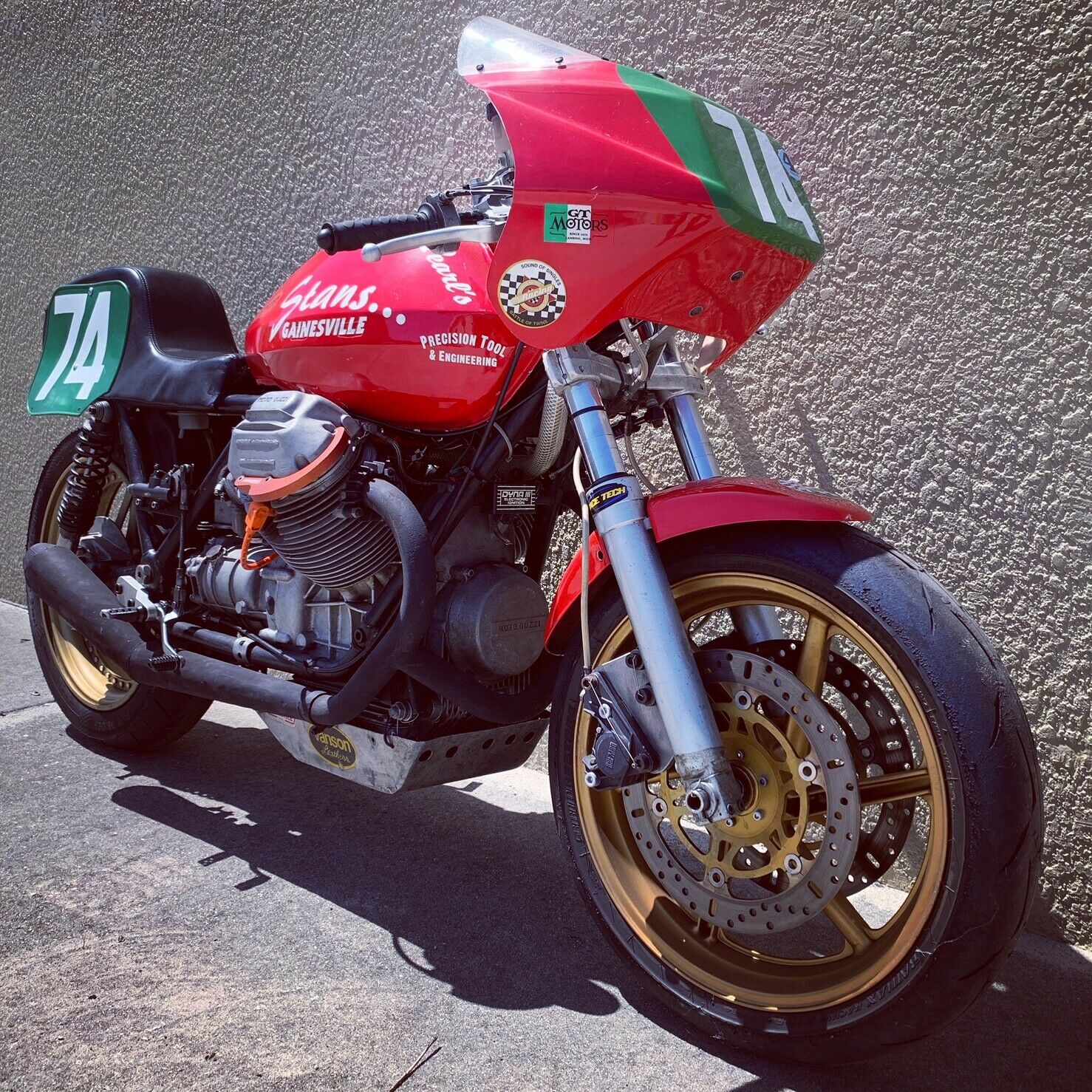 More from the seller:
Now, I am offering it up for auction as I realize it is just too much machine for me at 65, so would like to see someone get it who appreciates it for what it is and continues to use it as intended or displays it for all to enjoy. The bike is "garage fresh" and has not been run in a few years. Knowledge from years of building race Guzzi's, Stan threw everything he knew at this bike. NOTE: The engine turns over with good compression but I have not fired it. I am sure the carbs will need cleaning and a general going over before it is ready to run. Some spares as well.

Bill of Sale only – no title. (i chose salvage just to get past the title type requirement). I believe the Tonti frame is from a mid 70's 850T or similar. It does NOT have a LeMans serial number. The bike is located at my garage in Melbourne Florida. Buyer is responsible for shipping or may pick up locally. Thank you for bidding.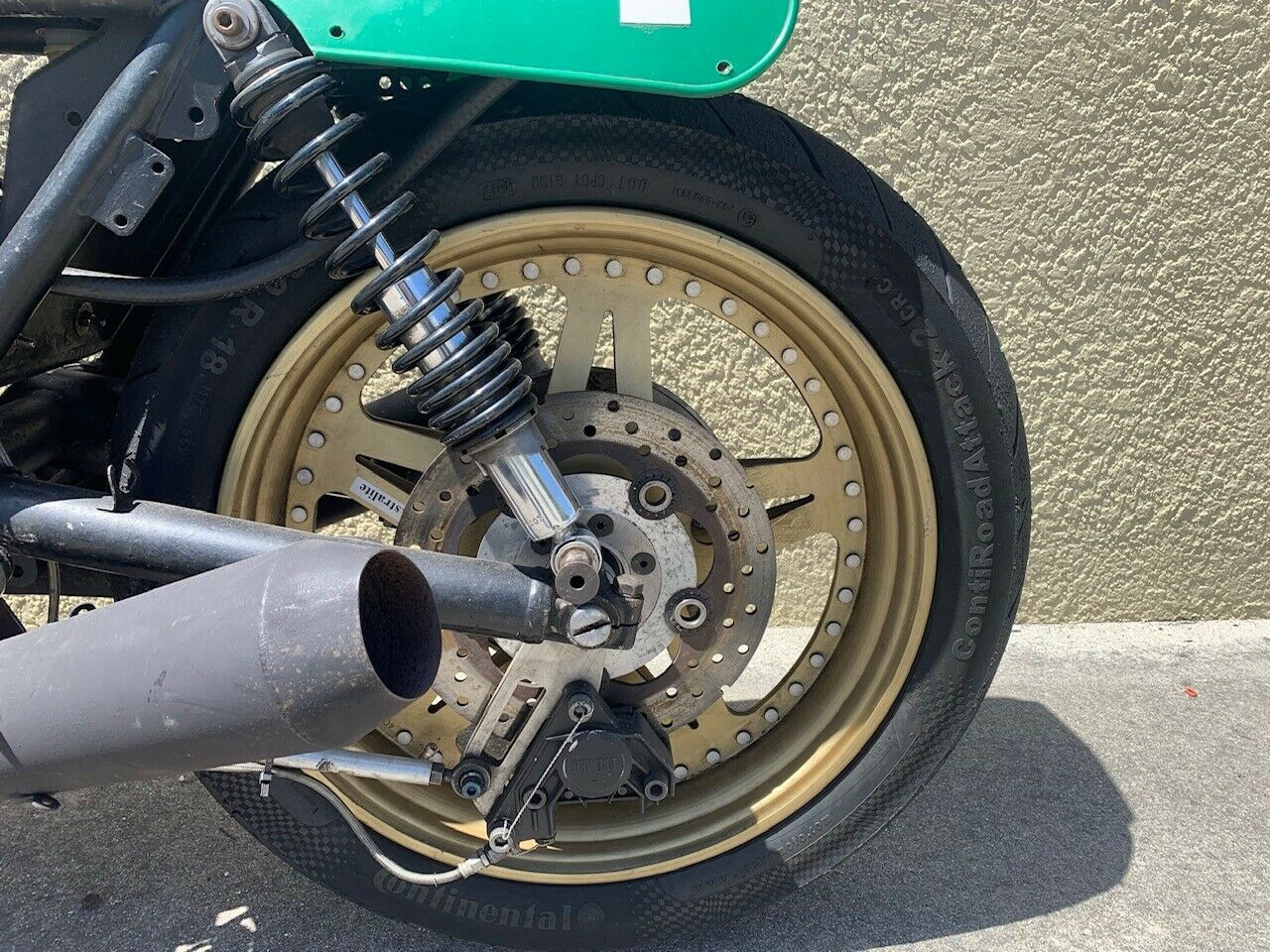 Track Day Tuesday has quickly become one of my favorite days of the week thanks to some different finds that would not normally fit on the pages of RSBFS. But seriously, how could you not look at this thing and see yourself motoring through the pits at your next track day? Imagine the stares as you boom your way out onto the track and thunder down the main straight. Glorious! The best part is that owning this wonderful motoring piece of history won't set you back much by comparison: The Buy It Now price is set at a reasonable $7,500, and the seller is open to offers. Check out all of the details here before the checkered flag waves at this one. Good Luck!!
MI