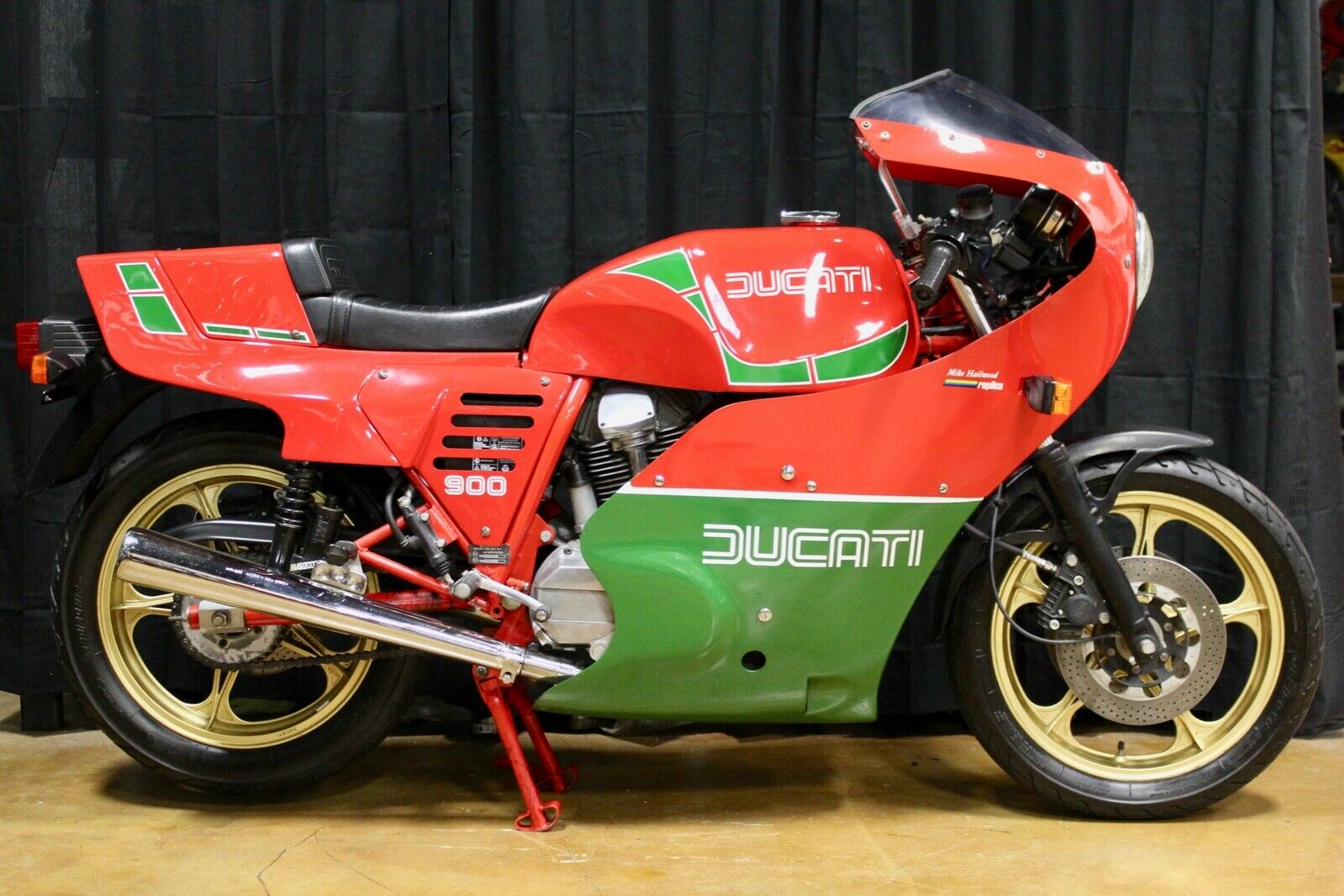 There is nothing quite like finding a rare and totally collection-worthy bike to post for RSBFS. This is made all the better when the seller actually takes the time to give a detailed account of the bike in question – in both words and photos. This is one such example which I think readers will enjoy. Originally released in 1979 as a commemoration of Mike Hailwood's miracle win at the Isle of Man TT in 1978, the MHR would play to the tune of an estimated 7,000 units before production was shut down in early 1986. This beautiful 900SS Mike Hailwood Replica is the last and the best of the bevel-drive Ducatis of the era, and a wonderful collector piece. Read on!
From the seller:
1983 Ducati 900 Desmo Mike Hailwood Replica
Frame Number: 900R1 906468
Engine Number: 905728
905 Original Miles
DGM Homologation Number: 51147OM
Production: 687 MHR Electric Start Machines

When the great road racer Mike Hailwood came out of semi-retirement at the age of 38 to win the 1978 Isle of Man Formula One race on an NCR Ducati, Ducati was presented with another opportunity to market a race replica. Although it was more than 12 months before a production Mike Hailwood Replica appeared, when it did so, it was basically a cosmetic alteration of a 900 Super Sport. But the MHR had a certain appeal. It was very distinctive machine and was destined to become Ducati's most popular model in the early 1980s.
More from the seller:
Everything on this motorcycle is original, with exception of the tires. The paint, finishes, and chrome are totally original, as is the seat, with all of the factory stitching intact.

As you can see from the photos in the photo section as well as the body of the description, the machine has had absolutely no restoration performed to any part of it. The condition is exactly what it looks like in the photos.

The fairings have no cracks or damage and have had no paint work. The bike has never been in any type of accident or been dropped at any time.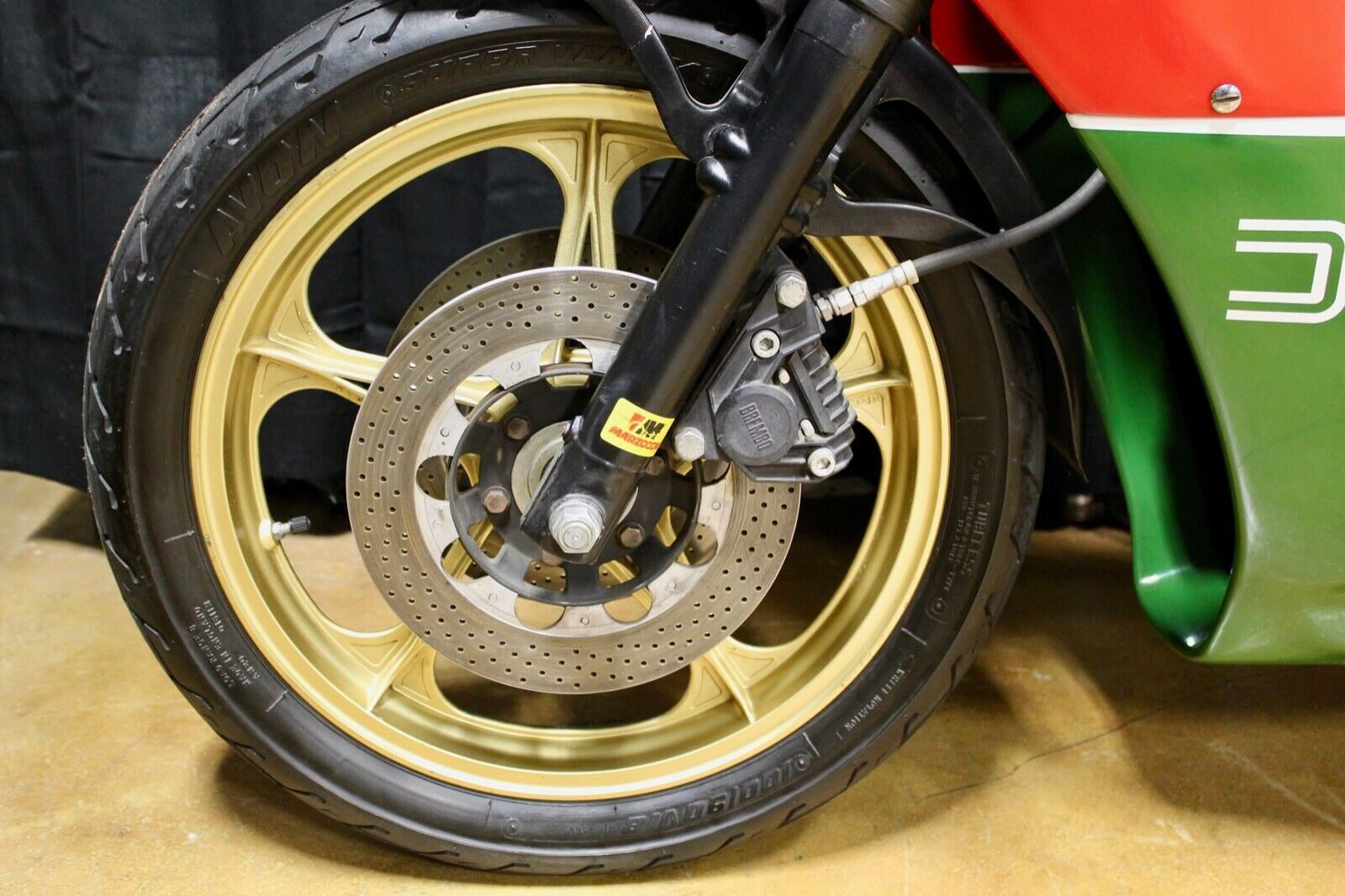 More from the seller:
The Hailwood runs and rides the way you expect a machine with this type of mileage to run. All of the mechanical components have been checked over to ensure they work properly including the clutch and brakes. The carburetors have also been re-built and function perfectly.

If you'd like any additional photos of any particular part of the motorcycle, please let me know. I'm happy to email or text it to you. And if you would like to inspect the bike or ask any questions, please email or contact me by phone or text at 630-430-3855 anytime.

I have a motorcycle collection made up of Italian, American, German, and Japanese big bore motorcycles some of which I will be selling soon. If you have specific questions, just want to learn more, or are looking for something in particular, please let me know. I'm also always looking for other vintage motorcycles to add to my collection, so if you have something interesting to share, please contact me at 630-430-3855.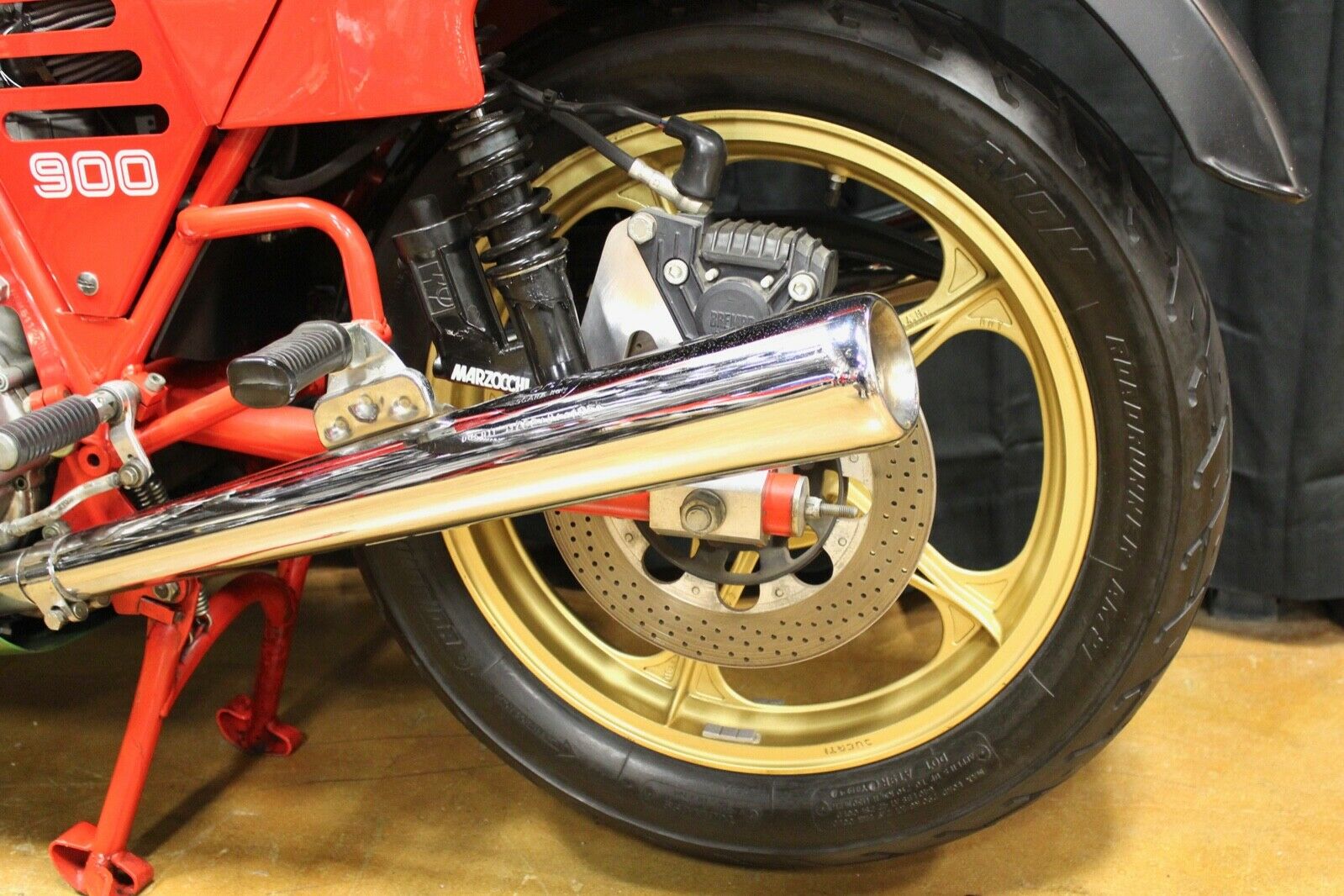 This bike is looking pretty nice for going on 36 years – and the design has certainly held up well. The bodywork looks to be in better than fair condition, and there are no wild mods or other tomfoolery going on here. There are fewer than 1,000 miles on the Nippon Denso speedo / odo (yes, that was a stock item on this Italian steed), and as a result damage is not really to be found in the photos. Speaking of photos, there are a ton of pics to drool over (even more in the advert), and they all pop with the vivid red color of the frame and fairing. There appears to be some oil or other fluid staining on the right side swing arm, but other than that everything looks as it should. This is a beautiful bevel, and if historic prices are correct, should fetch many times over the current bid of $6k. There is a reserve in place, so this one will be a fun one to watch. Check it out here, and let your inner bevel geek fly. Good Luck!!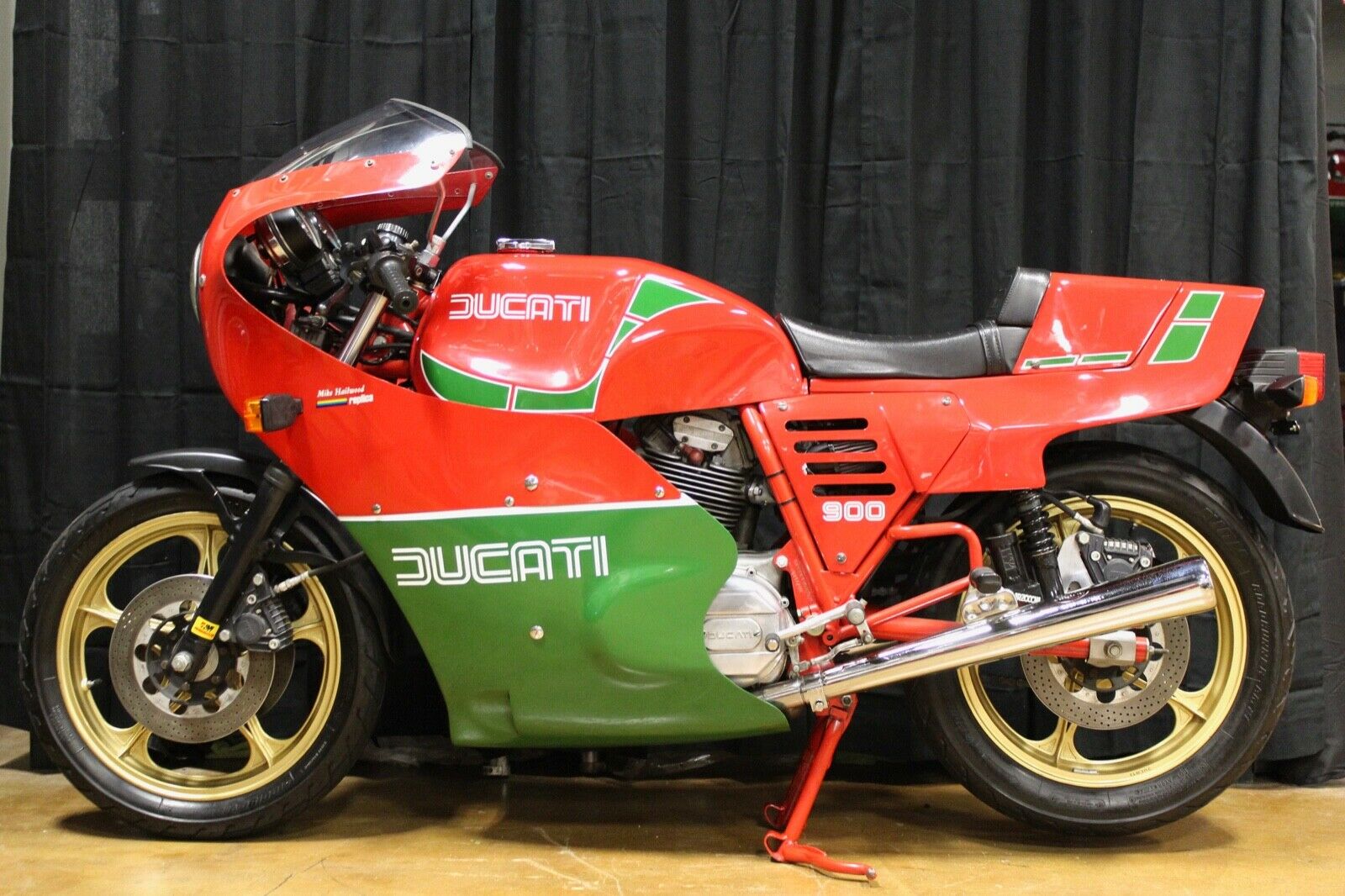 MI