Update 5.11.2023: Price reduced to $19k. Good luck to buyers and seller! -dc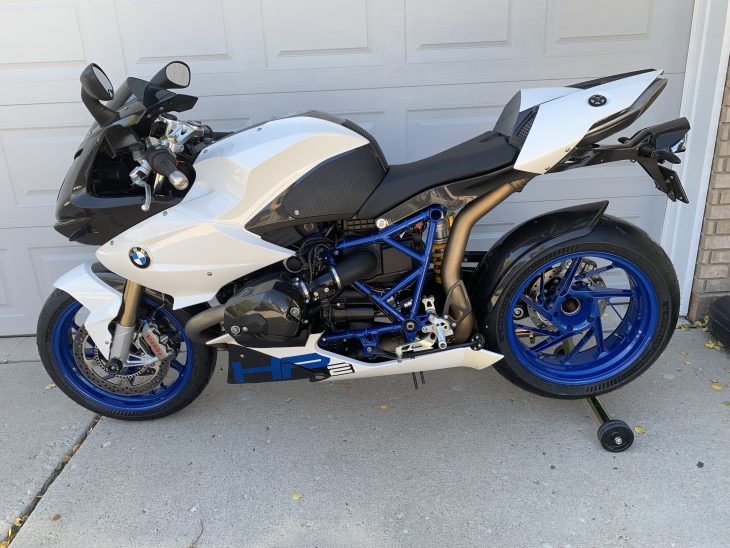 If you are talking about sport bikes, the boxer twin format is likely the last thing that comes to mind. Parallel and V twins have dominated the two cylinder format for years by way of Ducati, SVs, KTMs, etc. The HP2 Sport is a sneaky bike in that sense because it's sort of like the quiet kid who gets on just fine but stuns everyone and wins the talent show by dancing to Billie Jean. While technically an iteration on the R1200S, there was undeniably A LOT of iteration in every major system of the bike that essentially brought it to its full potential. It's unlikely that there will ever be a better or faster production boxer unless someone over in Munich loses their marbles and pulls a fast one on the bean counters.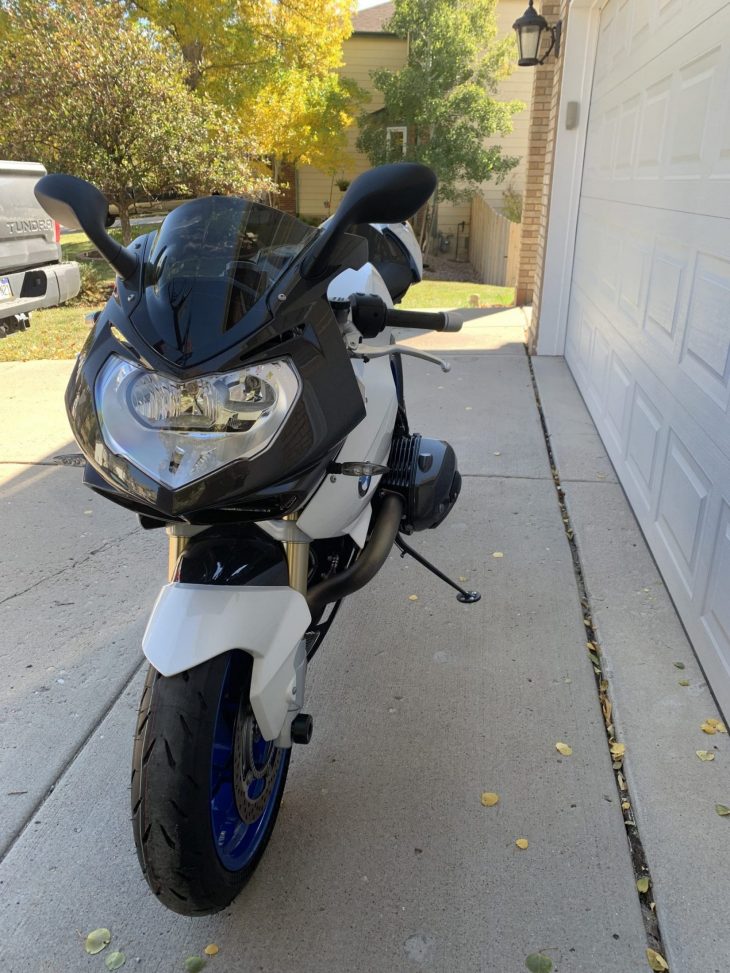 So what makes the HP2 Sport so special? If I had to summarize it I would say by taking a platform that wasn't meant for sporting use and maximizing its sporting capability, BMW was able to deliver one of the more unique riding experiences out there. There are not many (or really any) bikes with a boxer, telelever fork, and shaft drive that have a larger performance envelope. Now you could make an argument that attacking corners on an 1200S can get you something similar but the bike's inherent limitations would have you riding around its shortcoming relatively quick.
BMW put a lot of money into nearly every aspect of this bike so any shortcomings wouldn't show themselves unless it was piloted by a professional. The motor is the most powerful boxer motor ever built. It's significantly more rev happy and will deliver power high in the revs which is an unusual trait for a boxer but still has the torque expected from a two cylinder. Double overhead cams were first introduced in a boxer in this bike and changes to the valve train also helped deliver 128 HP and 84 lb ft of torque. The power output was also modified as the HP2 got much tighter gear ratios and a quickshifter. Our seller has also added a Power Commander so expect some optimization of the power band….and some jamming of radars but you didn't hear that from me.
I always say with great power comes the need for a great chassis. With a wet weight of roughly 438 lbs, the HP2 was right on par with the 1000s. There were multiple contributors to the 28 lb reduction over the R1200S but the most notable is the carbon tail unit, full carbon bodywork, and milled aluminum triple clamps. By shaving weight off the right places and slapping a set of Ohlins monoshocks on the front and back, BMW was able to tune the HP2 Sport to feel like a surgical tool despite it's more relaxed geometry.
A note from the seller:
2010 BMW HP2 Sport in near-new condition.  9023 miles on it.

Bike is mostly stock with the following bolt-on exceptions:

– Dynojet Power Commander V with autotune & digital display

– New Antigravity Lipo battery

– Some titanium bolts (rotors, calipers)

– TPX radar/laser detector mounted on handlebar

New Michelin tires, oil/spark plug/air filter service recently done.

Buyer is responsible for pickup or paying for/arranging shipping.  Small box of extras included (extra mirrors, lower factory race bars, manual).
Our seller, Jae, truly has one unique bike. Production numbers vary depending on who you ask but a quick search for comps reveals that they don't exchange hands that often and that has to a function of very limited stock in US and owners who are in for the long haul. The seller is asking for
$21K
$19k to part ways with this mint HP2 Sport. Reach out to him at…
pekingduc1@gmail.com
if you have any questions…and yes that is the email address he provided. As mentioned by the seller, this bike was featured numerous times on the CaliMoto TV Youtube channel and you can check it out
here!
Thanks for reading!
Norm