Talk about Deja vu. I had an email two days ago asking if a Coppa Italia we posted back in 2011 was still for sale. Of course I replied that I doubted it was and sure enough, here one is for sale and it could very well be the same bike as the mileage is similar and both are in California.
The information:
Reportedly, only 29 2004 Coppa Italias were imported into the U.S.

Only a few came with the Titanium exhaust and track ECU. Apparently, they were a $2000 option.

This Coppa Italia is in excellent condition. I can't find a scratch or ding in the paint or carbon fiber. The paint and bodywork are in like-new condition. It runs as good as it looks.

The Titanium mufflers have small indentations where the rear footpegs can make contact. The left muffler has a very small rock ding. These are shown in the photos.

The full 6000 mile service was done. An oil pan sloppage plate was installed at that time.

A new Odyssey AGM battery was installed in July, 2011.

Michelin Pilot Powers are in excellent condition.

Photos show Napolean bar-end mirrors. I will also include the original mirrors.

I can't imagine any collector or enthusiast being disappointed with this example of a rare Coppa Italia!!

I have a clear title in my name. California registration is paid through 6/10/2014.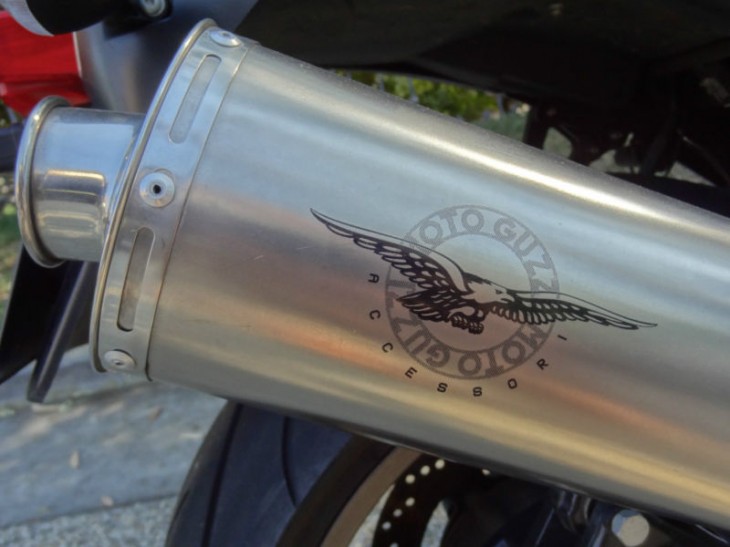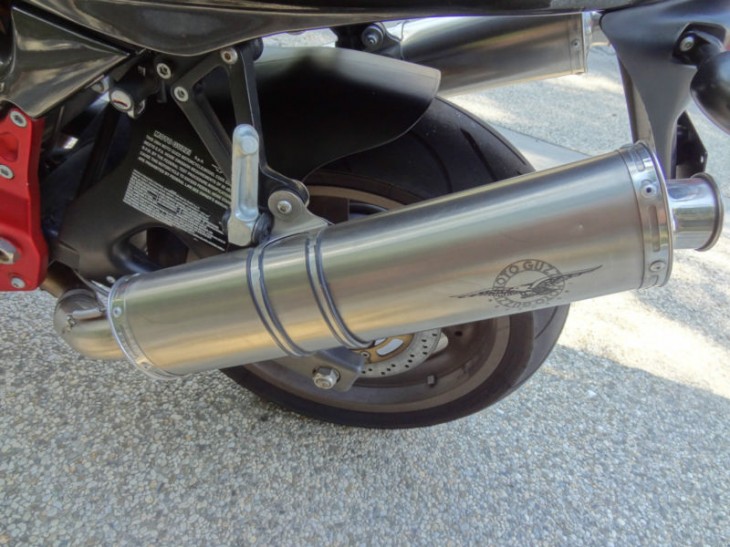 I'm still a sucker of a good looking traditional muffler. Who needs some short stubby thing with 20 angles on it?
Its going home with someone as the reserve has been met. Place a bid here.
Ian