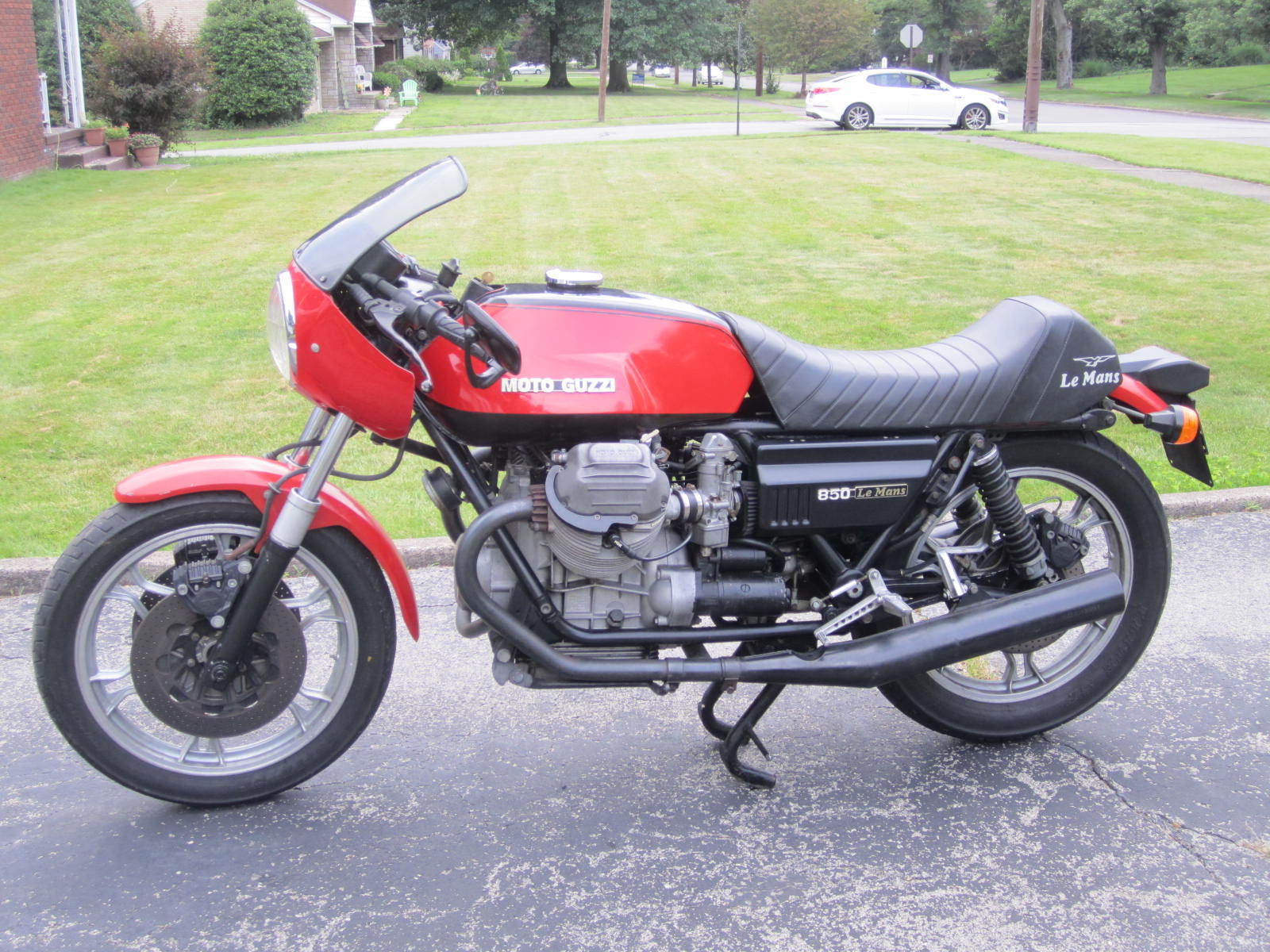 My knowledge of French comes courtesy of car manufacturer Renault (pronounced Run-Not) who marketed Le Car in the 1970s. It came with Le Tires, Le Hubcaps, and Le tiny little motor. But it was, according to Renault, a car. Popular Mechanics dubbed it a French VW Rabbit, low on style but practical and useful. Thankfully the Italians speak foreign languages better than we Yanks. And in Italian, Le Mans is not merely The Men, but rather a reference to a popular French vacation locale along the Sarthe river. Oh, and also the name of a pretty famous racetrack known for endurance competition. And unlike Le Car, the Le Mans is high on style, while still offering practicality and performance. Today's find is a first generation 850cc example in Le Euro trim.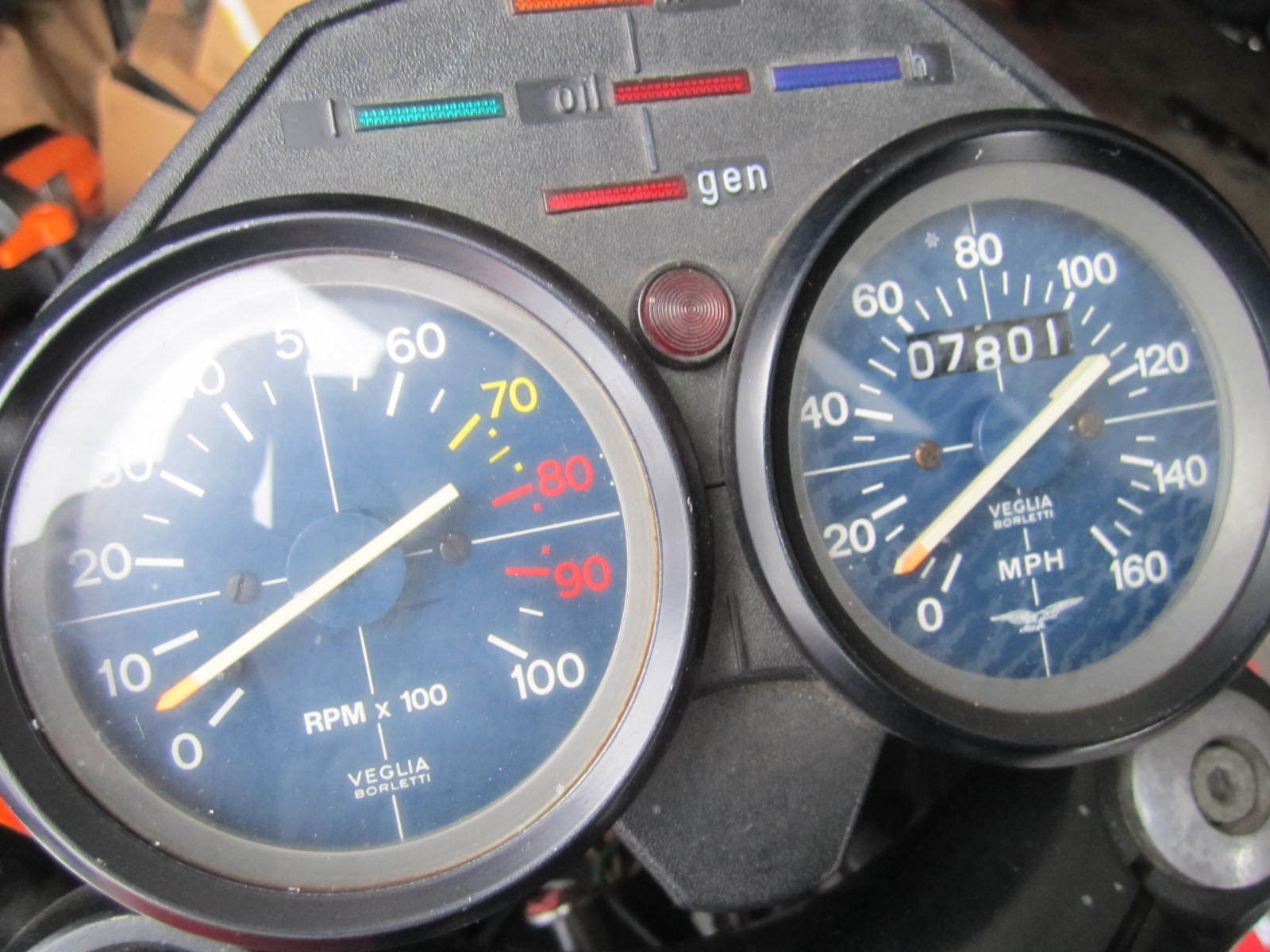 The Moto Guzzi Le Mans was introduced in 1976. Today we think of these as Gen I machines, however there was no such official nomenclature for the original release; that came with the introduction of the Gen II design. There were two different builds of this model, referred to as Series One and Series Two. The Series One bikes were the first (approximately) 2,000 examples, and the most rare. The Series Two bikes had some minor cosmetic changes (different seat, rectangular tail light, black fork sliders, etc), and numbered approximately 4,000. Either way you look at it, the first generation of the Le Mans is relatively rare today – especially one wearing original patina and remaining relatively stock.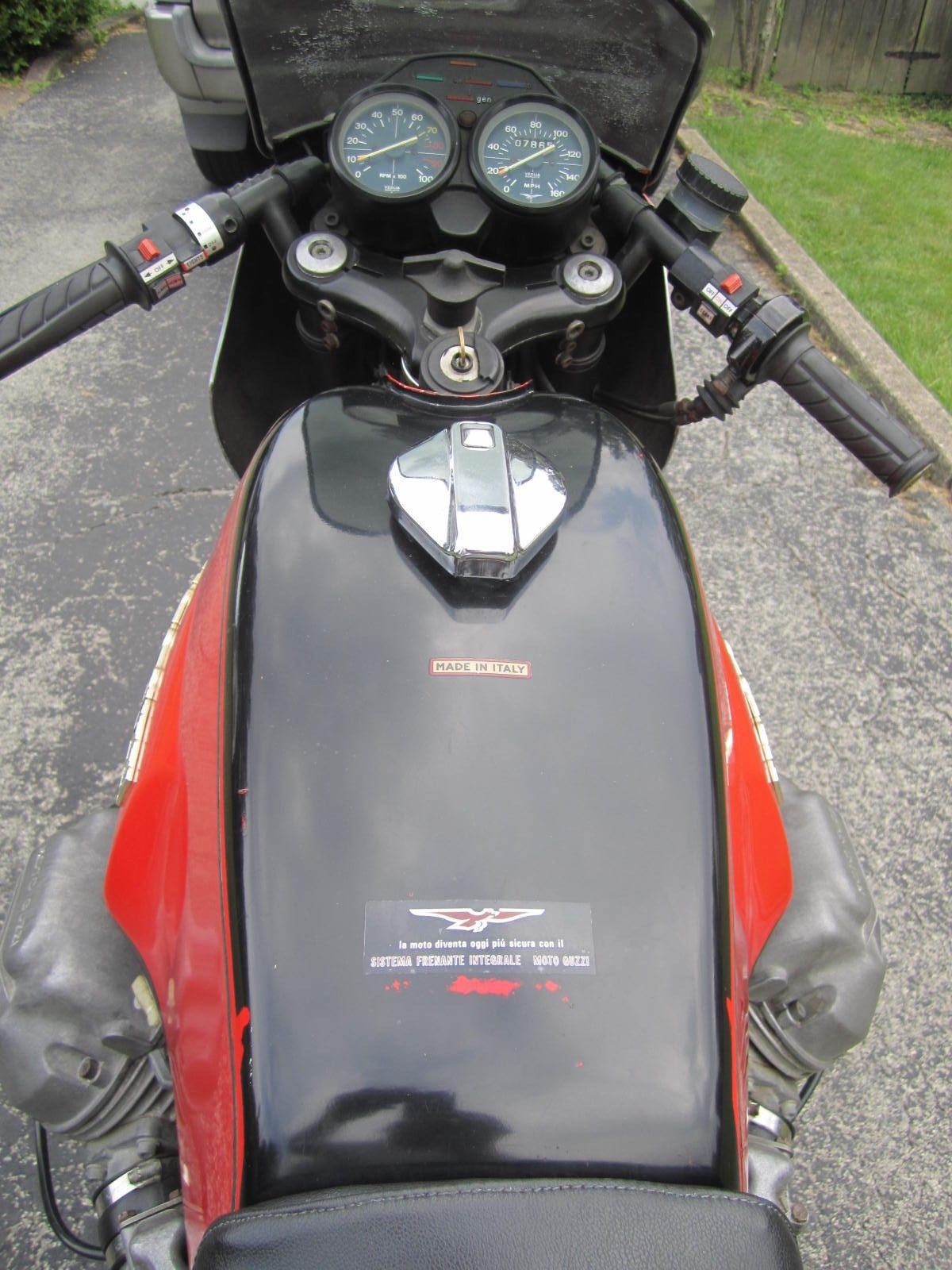 From the seller:
1978 Moto Guzzi Lemans euro. I've owned and cared for this bike since early 2001.

It started it's life in London,England, was moved to Los Angeles, where i purchased it, and now lives in Ohio where i now work. I have a bit of paperwork on the provenance of the bike. This Moto Guzzi is a very low mileage bike that is all original except for raask period rearsets and side covers. I have the original foam seat, front turn signals, and one of the original sidecovers. The right side cover was lost 20 years ago on a freeway. All of these items are included and in excellent condition.

The aftermarket seat was an item I purchased from Italy 15 years ago. It has proved to be a good looking, functional piece for this bike. This Guzzi runs like a freight train, like original, unmolested lemans should. Only Guzzi and Ducati savvy mechanics have touched this bike it's whole life.

The euro models have non matching frame and engine numbers, all can be traced, and a short headlight frame, and no bright orange fairing paint job. This bike has an excellent original patina, no crashes, dents, etc. Engine is very tight, with only some minor weep dusting at the back. Makes you wonder why people ever had to restore these bikes. All gauges, electrical work as expected.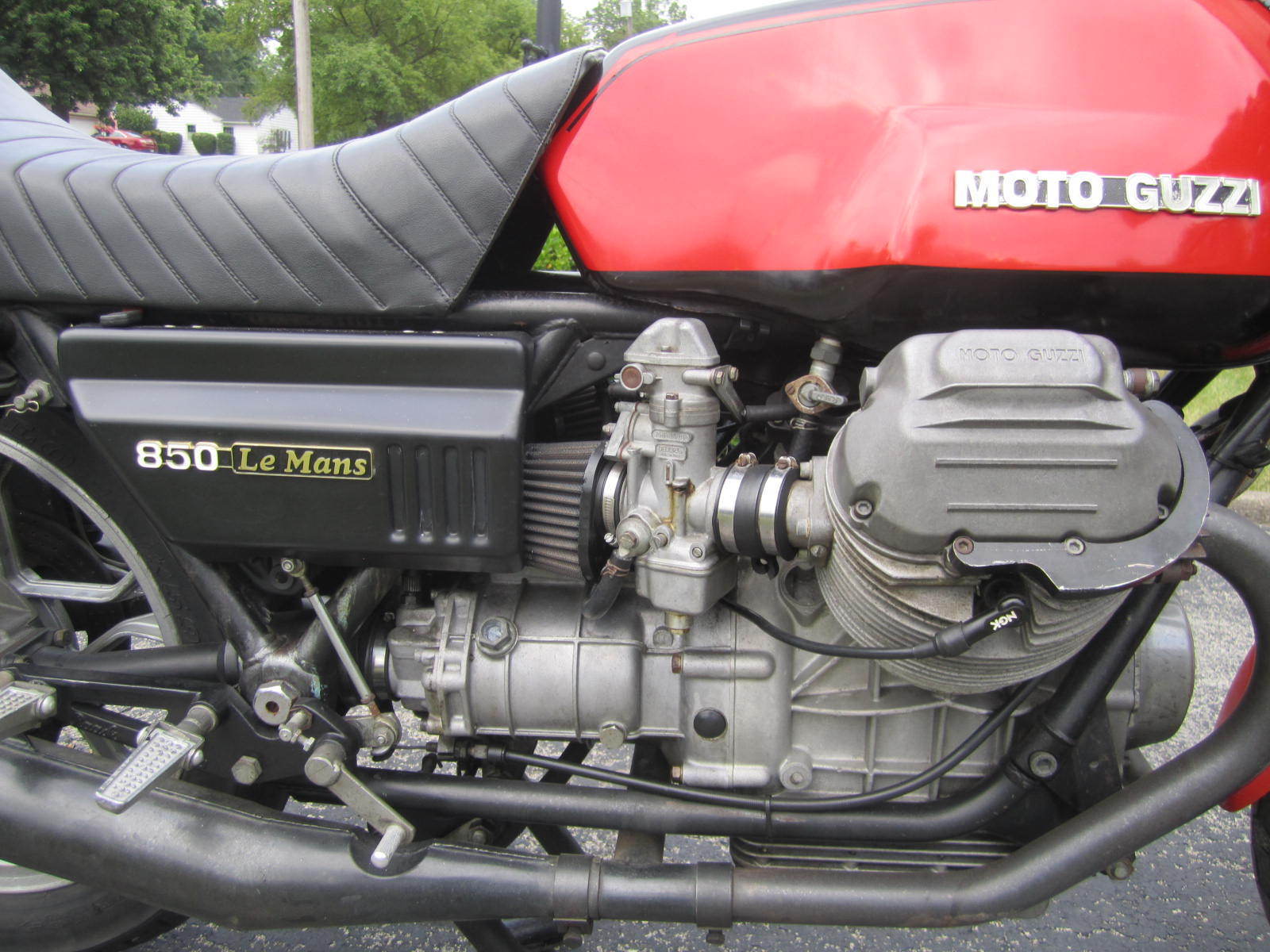 These early Moto Guzzis can be thought of as very similar to air-head era BMWs. The hardware layout of air-cooled twin with longitudinal crank, pushrod two-valve heads, inline transmission and shaft drive is the same – if you bent the Beemer's cylinders upwards 45 degrees per side. Brakes on both are Brembos. Swap the Bing carbs for Dellortos and you have Le Guzzi! Blip the throttle and the torque roll is the same between the Italian and German machine. So too is the driveshaft reaction that causes the rear of the bike to raise under throttle, and drop when the throttle is cut. But resemblances end there. Unlike the Teutonic autobhan stormer, the Le Mans is just so, well, Italian. The Le Mans looks faster, offers a reasonably stout 80 HP thanks to high compression pistons, and offers the immutable "cafe racer" look before that look was a collector thing.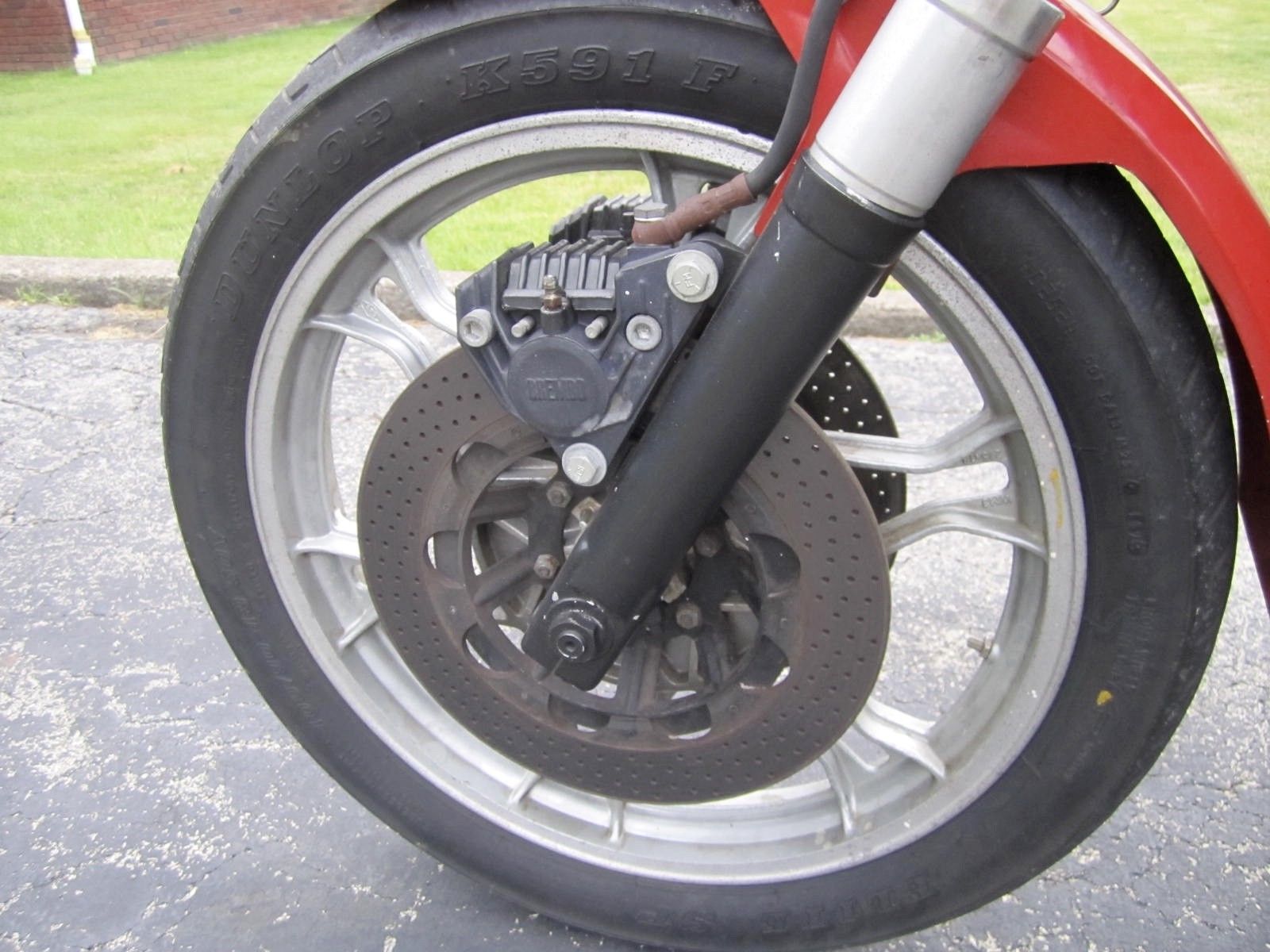 This particular bike started life across the pond, but now lives in the US. As a result it wears some cosmetic differences compared to officially imported examples. The owner(s) have also made some mods, all which look to be non destructive. The black side covers look period correct, but the originals were color coded to the bike (fun fact: not all Le Mans models were red/black). So this is not perfectly original as if it were parked in a museum since Day 1 – but you should age this well. At 41 years new, this bike is just hitting its mechanical stride, and is perfect for a rider. Prices are always hot for pre-80s Guzzis, and this one is starting right at the five figure territory (with no takers as of yet). Check it out here, and then hit the Comments for a compare and contrast: How do you take your vintage Guzzi? Would you prefer a plain V7, or the Le Mans? Let us know, and Le Good Luck!!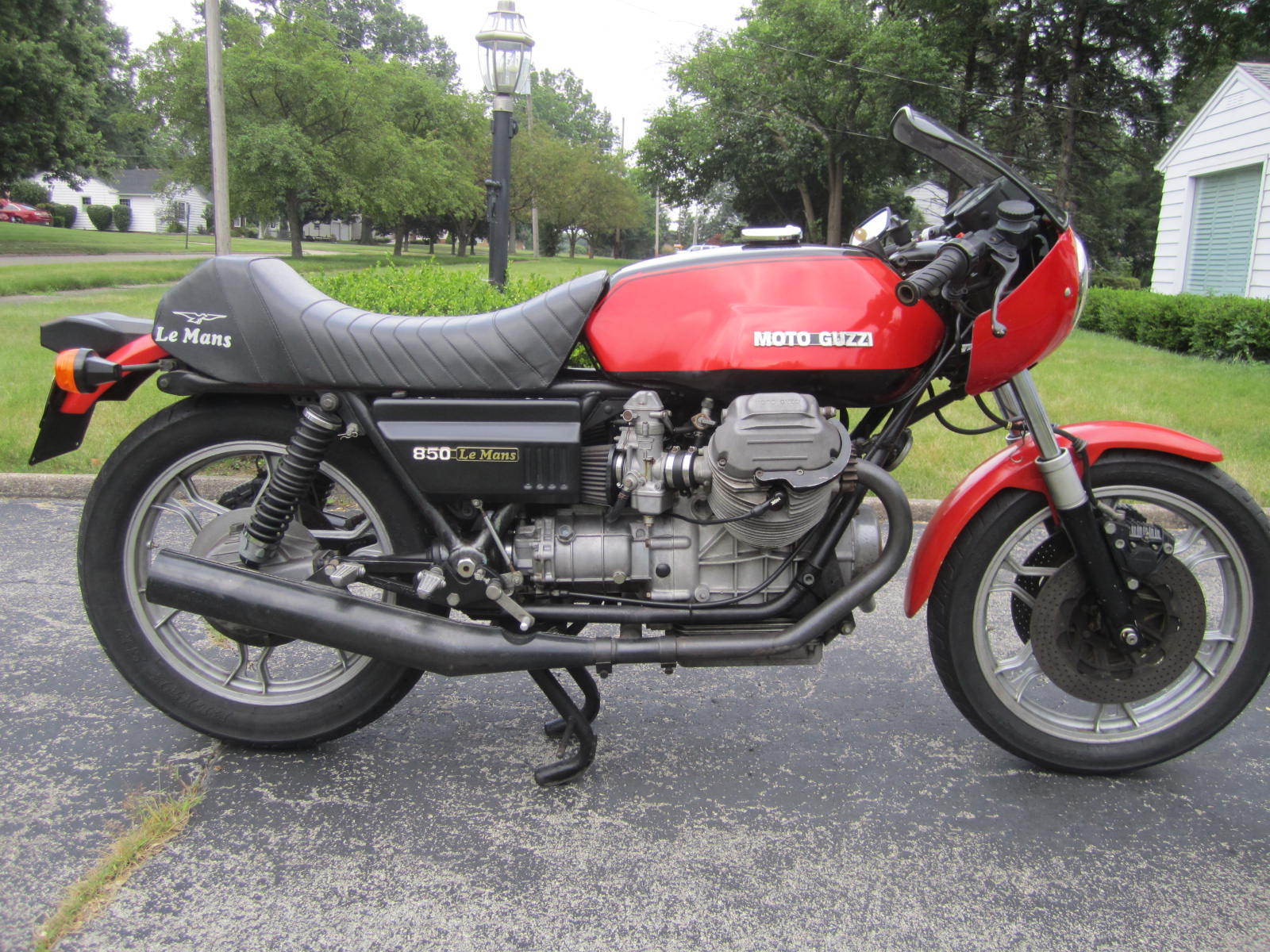 MI