Responding to pressure from the east with scores of refinements on the Le Mans theme, the archetypal Moto Guzzi is just now ( after 30+ years ) making the jump to "classic".   A stable, torquey heavyweight, this particular Le Mans has been beautifully maintained and upgraded.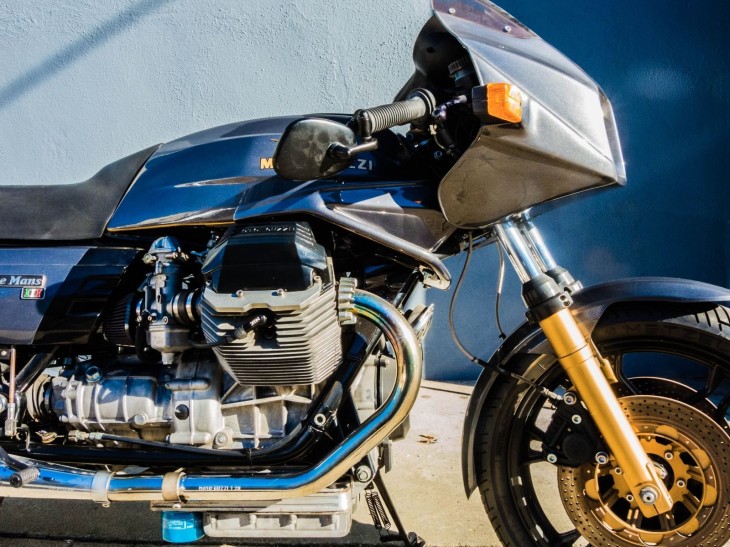 Deriving 82 hp from the 844 cc 2-valve twin, the Mk. III has twin 36mm Dell'Orto carburetors and revised valvetrain and angular heads.  Pretty good torque allowed the company to retain the 5-speed transmission, but noise restrictions necessitated a revised airbox and exhaust system.  Shocks and forks are air-adjustable and brakes are 300mm dual disks with single 242mm rear.  Bikini fairing revised in the wind tunnel tested well, protecting the rider and aiding high speed handling.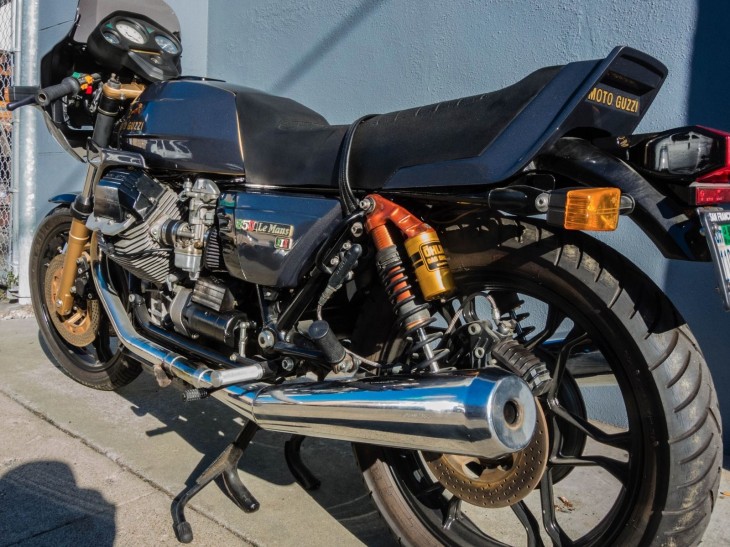 With the same owner since 1990, this Le Mans has some great mods and looks super.  Ohlins and rearsets are nice mods, but gear-driven cam, head guards and de-linked brakes signify a real fan.  From the eBay auction:
Up for auction is my beloved 1984 Moto Guzzi Lemans III. I have owned this bike since 1990. Elbow and wrist issues have kept me from riding it over the past few years and I have decided to give it a new home. Modifications are the fitting of Ohlins piggyback shocks, gear driven camshaft, rearset footrests, de-linked brakes with Kosman steel braided lines and individual K & N air filters. I have nearly all of the original parts including the airbox, Marzocchi shocks, footrests etc and I am including them in the sale. This is a very reluctant sale and it is being offered locally as well. I may end the auction and remove the listing at any time. The bike has just been serviced and had a new Yuasa GYZ battery installed. It will need tires as the ones on it are pretty old. Ask any questions before bidding, thank you and good luck!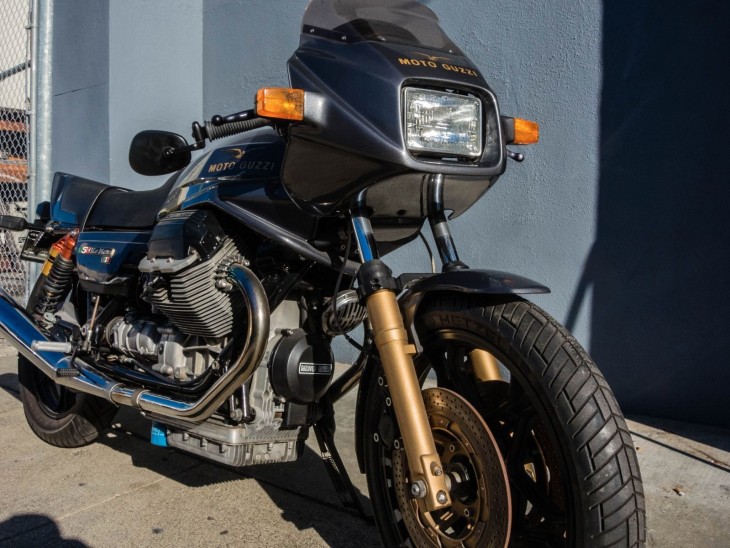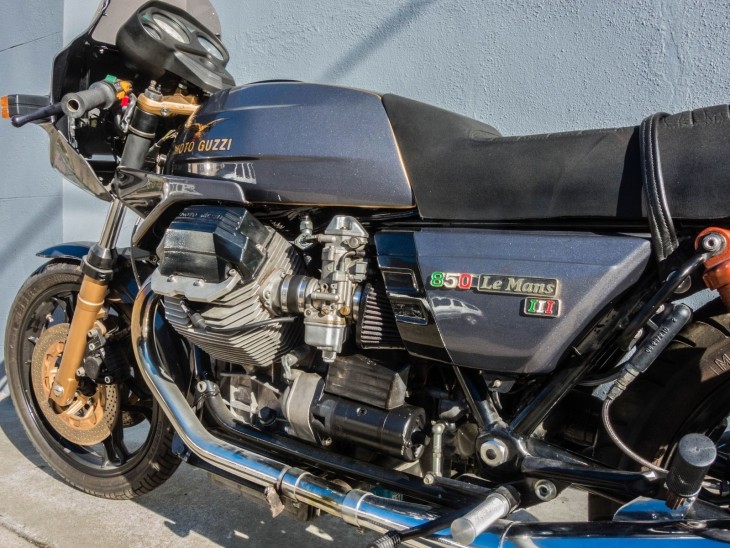 Shopping for that special bike, one always hopes to run across the bike and owner that had done the investigations, found the right mods, and had the right shop.  With its condition and comprehensive upgrades, this appears to be that Le Mans.  Hoping the owner can continue riding with a more upright bike – good luck with sale…
-donn