When it comes to motorcycle manufacturers, none seem to offer the combination of performance, artwork and mystique than iconic builder Bimota. Originally known for their frames and eventual frame kits for various engine makers, Bimota made the leap to become a full-blown motorcycle manufacturer utilizing Ducati power plants exclusively (with the exception of the ill-fated, in-house Vdue project). And by standardizing on a family of engines, Bimota was able to hyper-extend their focus on the art of performance. This maniacal frenzy of artistic and mechanical expression is best seen on the lesser-clothed machines – and this rare DB6 Delirio Azzurro is the perfect case study.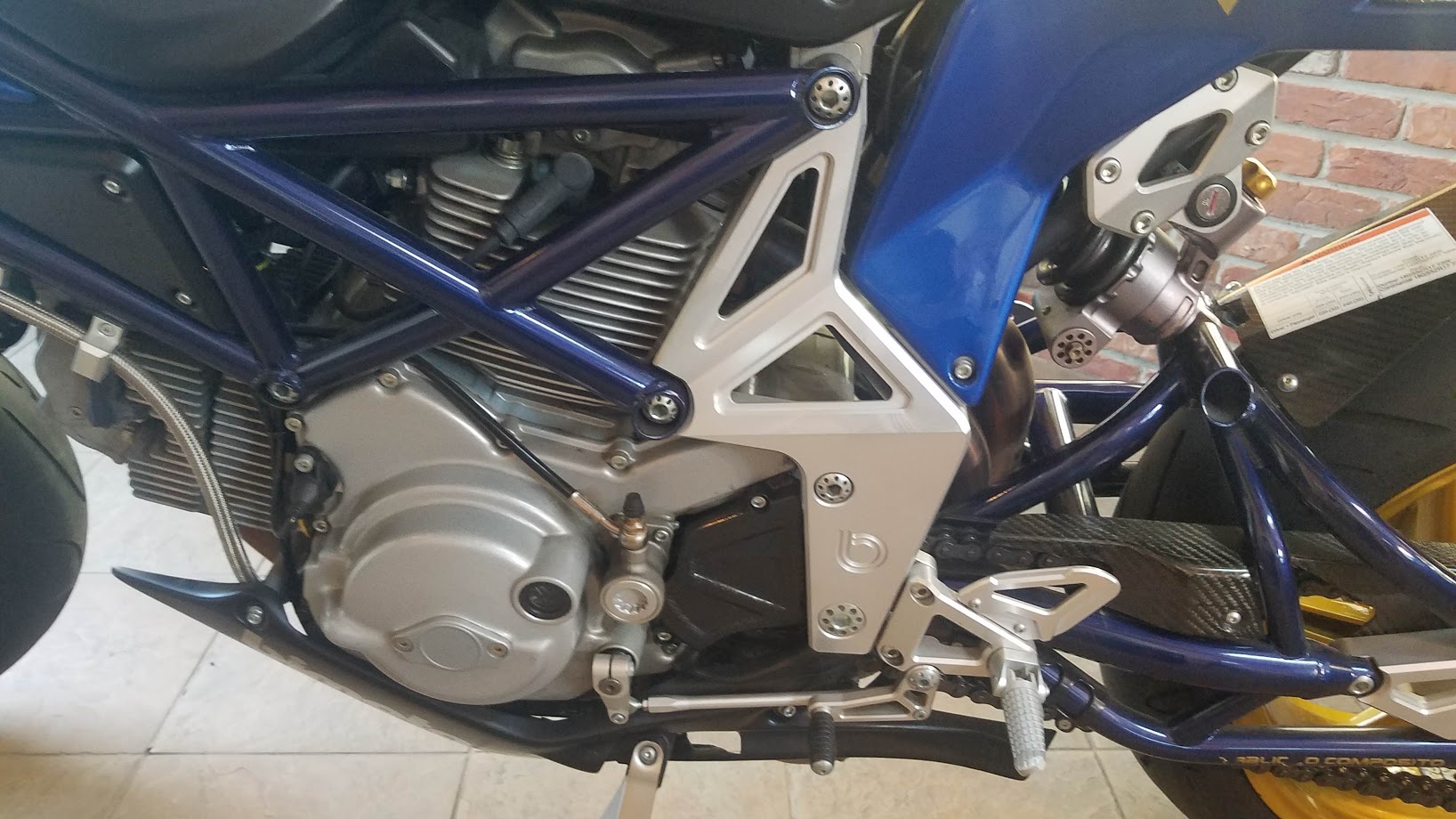 Featured Listing: 2007 Bimota DB6 Delirio Azzurro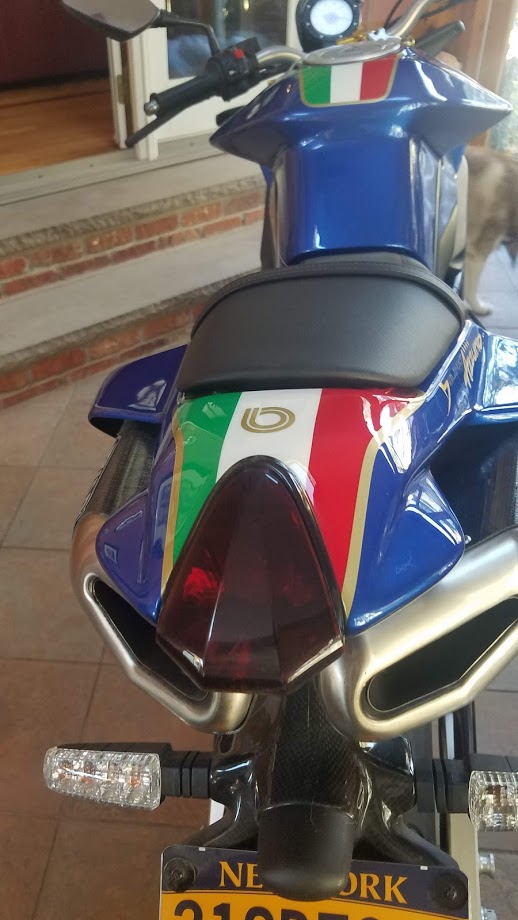 All in all, there are seven different variants of the DB6 platform. All enjoy the same gorgeous trestle frame with aluminum side plates, Brembo binders, Marzocchi suspension (Ohlins for the R bikes) and air cooled, Ducati desmo engine. The earliest of the models – including today's Delirio Azzurro – utilized the fuel injected 992cc dual spark mill, while later DB6 models were uprated to the 1100 (actually 1078cc) format. The Azzurro is one of the more rare versions of this already rare bike, offering some exclusivity due to the graphics and purpose. As the story goes, Bimota created this version of the DB6 as a tribute to the Italian soccer team for winning the World Cup. Football – or soccer as it is known in the US – is a very big deal throughout most of Europe, South America and Australia. World Cup winners are heroes in their home country, and being Italian the 2006 World Cup winners received a special edition Bimota. A total of 23 bikes were produced in this striking livery with a only a few being offered to the public. Grazie!!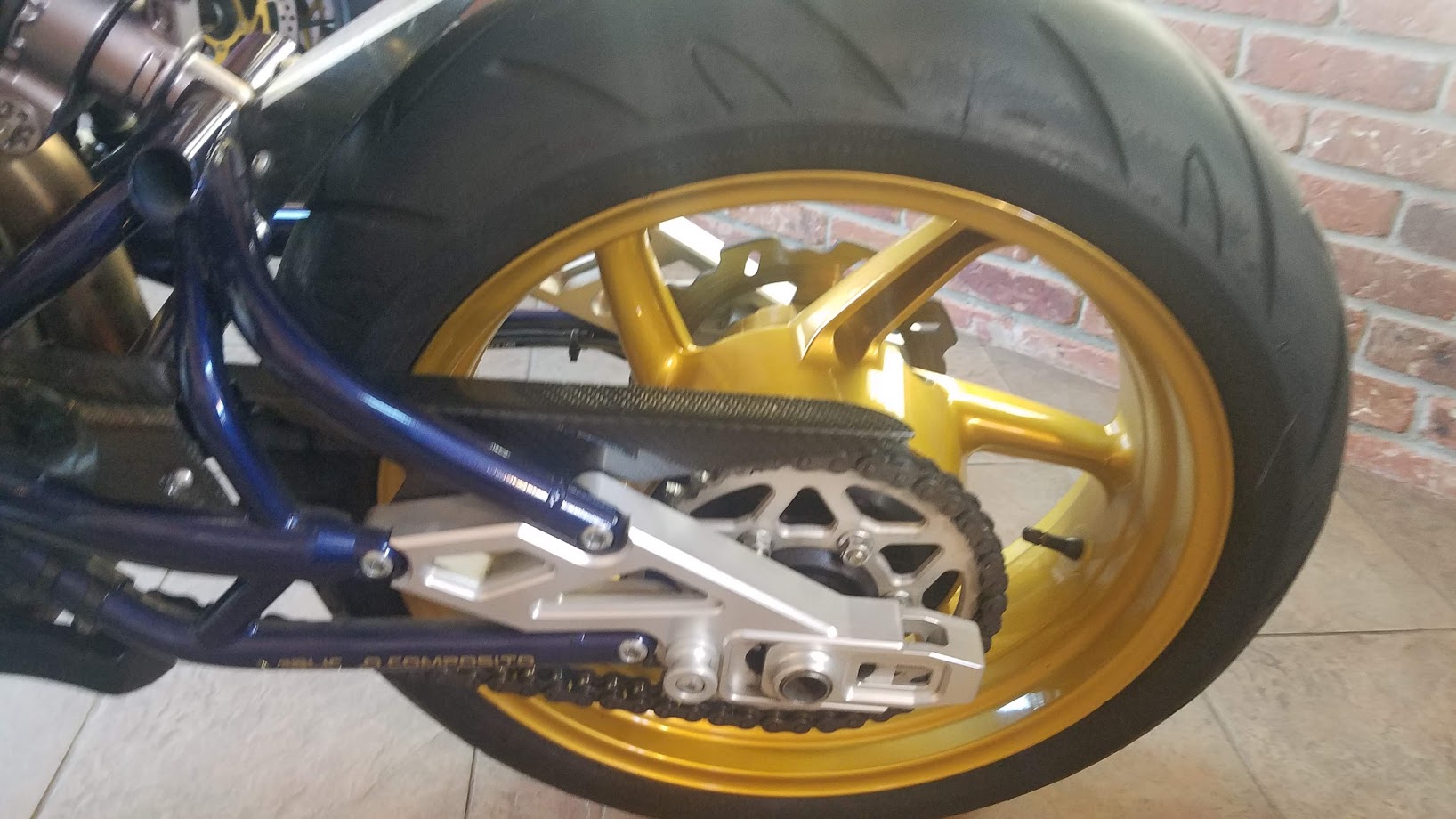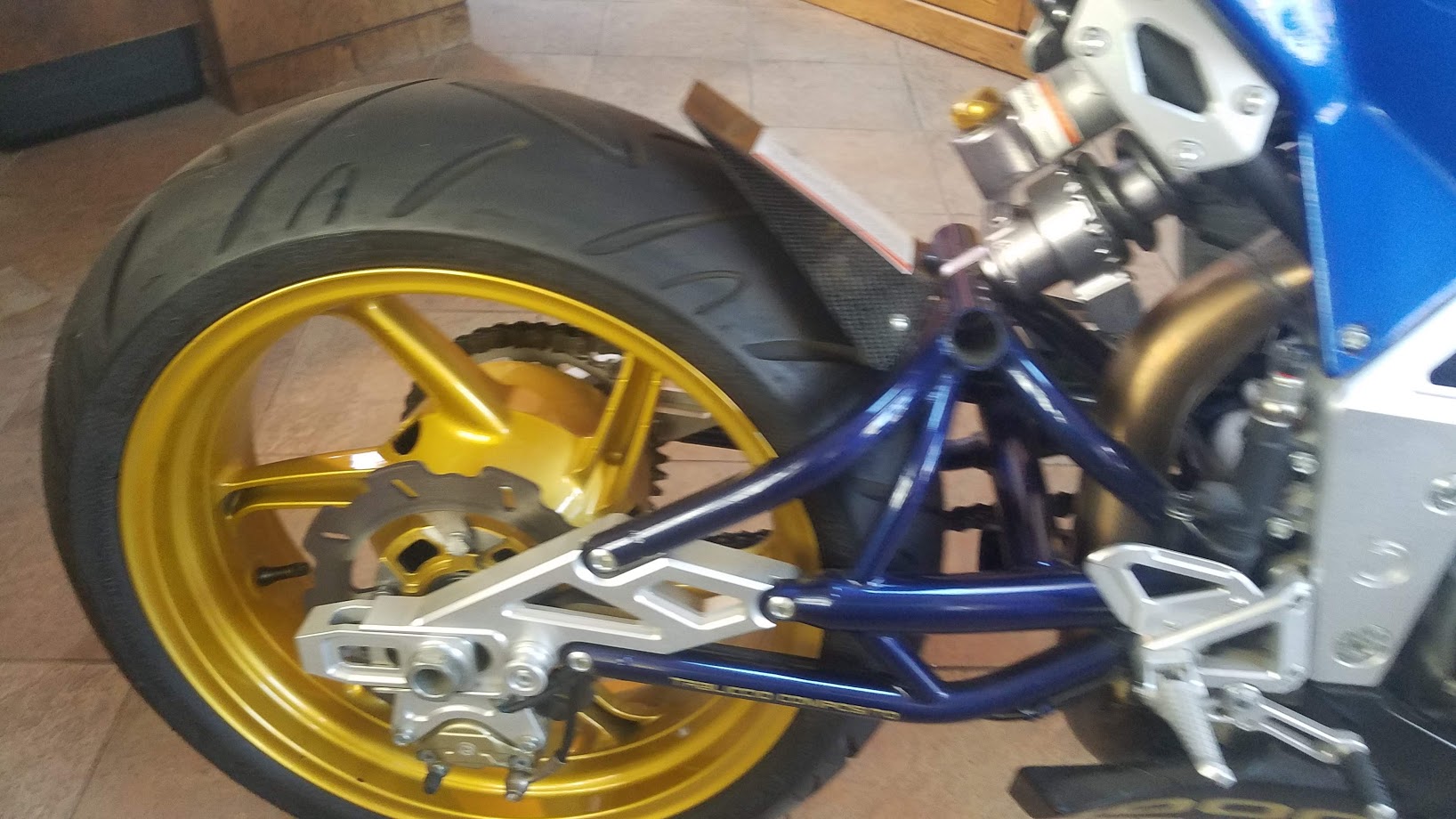 From the seller:
This bike is one of 23 ever made and was given as a gift from the Italian government to one of the 2006 Italian World Cup championship players. A New York collector bought this bike and stored it in his climate controlled garage. I purchased the bike from him when he was relocated back to Europe and have displayed it in my office in my home ever since. This bike has less than 1000 miles on it. It is number 8 of 23.

Price: $ 25,000
Contact: tonybosi@gmail.com or 201.206.4572

Artfully executed from frame to swing arm, polished and anodized to show striking contrast, fitted with top-notch components throughout with performance on tap thanks to light weight and Ducati torque, the DB6 Delirio Azzurra is a sharper, crisper, rarer Monster. It retains all of the rideability traits of the naked bike – upright seating, low weight and simply less clutter and farkles, but loses none of its potency when the going gets twisty. With miles of ground clearance, compliant suspension, boat-anchor brakes and exclusivity that only a hand-built, limited production machine can bring this is the bike you want to be on to show the world you've made it in style.
With fewer than 1,000 miles on the analog/digital clocks, this particular example has spent more time being seen than being ridden. But when you have artwork that looks like this, one might just have to reconsider the other side of the equation. Certainly the value with any collector piece such as this relates to condition, and lower miles simply equate to the perception of better condition. Mechanically sympathetic readers might cringe at "hangar queens," but there are many facets to the hobby; the artistry that goes into a Bimota makes for collector appreciation even while static. This uber-rare Bimota is looking for a new home. If you are a riding fan, a Bimota fan, a Ducati dual spark desmo fan, a football fan (or even a soccer fan), or a fan of all things Italiano, this is something you should be checking out. Interested readers can give Tony a ping via phone or email. Good Luck!!
MI