I remember reading that collectors look at four criteria when assessing a vehicle for rarity/desirability: age, number produced with a particular configuration, technological impact, and availability in the country being sold in.  What is interesting is that while some vehicles become rare, some are created to be that way right from the beginning.  These vehicles are often referred to as commemorative or limited editions, and are typically more expensive than the standard model.  Many sportbike manufacturers now offer limited edition models, especially the Italian bike companies such as Ducati,  Bimota, MV Agusta, and Aprilia.
Here we have a 2007 Bimota DB6 Azzuro being offered as a classified ad here on RSBFS.  The Azzuro is a limited edition variant of the Bimota Delirio model which is a standard style bike from Bimota, kind of a Bimota take on the Ducati Monster .  The Azzuro has the same Ducati 1100s air cooled engine which produces about 98 horespower, but is more stripped down than the Delirio.
According to the seller,
this particular bike is number 4 of 23 limited editions that were made to commemorate the Italian World Cup champs in 2006.12 of these bikes went to the team members and 11 were sold to the general public.
This bike has quite a few extras which I've listed below.
-Zard slip-on mufflers
-Rizoma mirrors
-Rizoma brake & clutch reservoir mounts
-Brembo RCS radial brake & clutch cylinders
-New Balistic battery
-Pirelli Rosso II tires with less than 500mi
-Bimota service software & cable
-Fork cap tool
-Forks sprung and seviced for 185lb rider(stock springs included with purchase)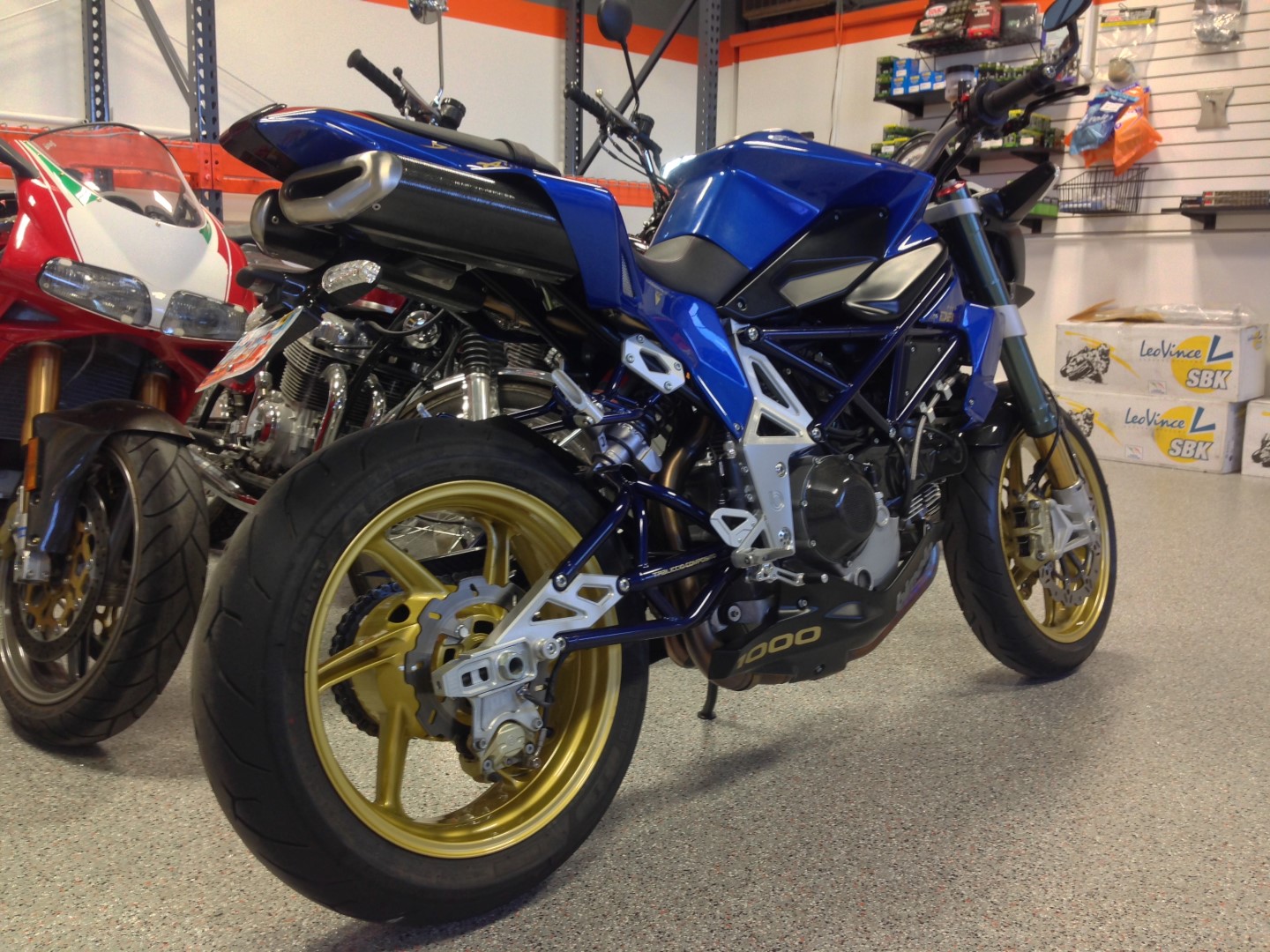 The Azzuro has only appeared once before on RSBFS and this one is priced right in line with KBB prices for a Delirio.   So if you were considering a Delirio anyway, this might be an option.
-Marty/dallaslavowner