Warning!
This post is in our archives. Links in this post have been updated to point to similar bikes available to bid on eBay.
The world of Ducati is littered with factory limited edition models. Many of these editions are simply visual; a different color of paint or a splattering of carbon fiber accessories. But make them in few enough numbers, and they become far more rare and desirable than the standard model on which they are built. Consider, then, the Paul Smart commemorative model. Created by grafting homage elements of the 1970 green frame 750SS racer onto the new SportClassic platform, the PS1000 LE was a truly unique machine in both form and function.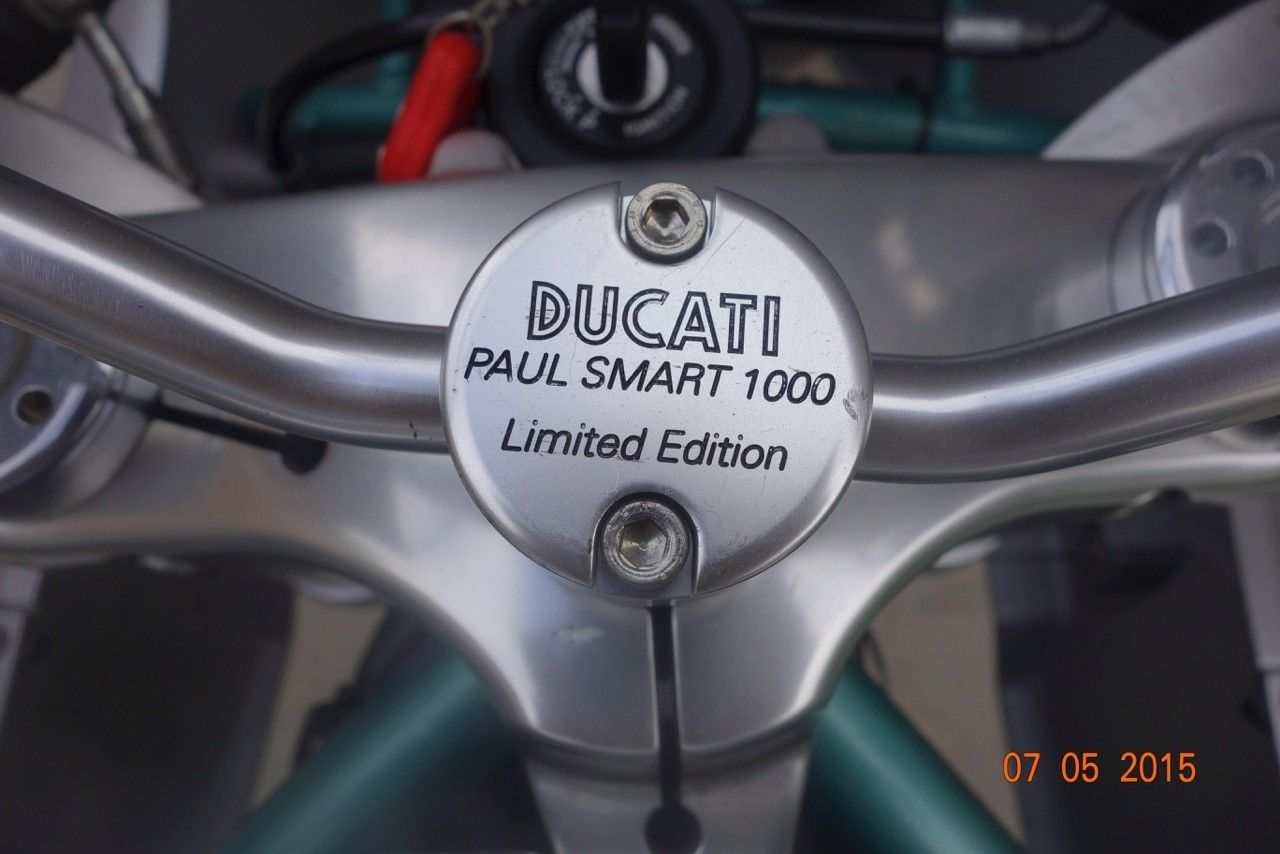 Built one year only, the Paul Smart edition was created to celebrate the milestone of a certain 1972 Imola race. Hoping to cash in on the nostalgia of the iconic green frame bevel drive desmo, designer Pierre Terblanche started with a standard SportClassic Sport 1000 model and added the visual elements of sliver paint on the plastics and of course the green painted frame. Chuck in adjustable Öhlins suspension front and rear, a steering damper, and lower clip-ons (which are a bit of stretch for smaller riders) and you have a fair bit of distinction over other SportClassic models. Worldwide, the Paul Smart was restricted to just 2000 examples.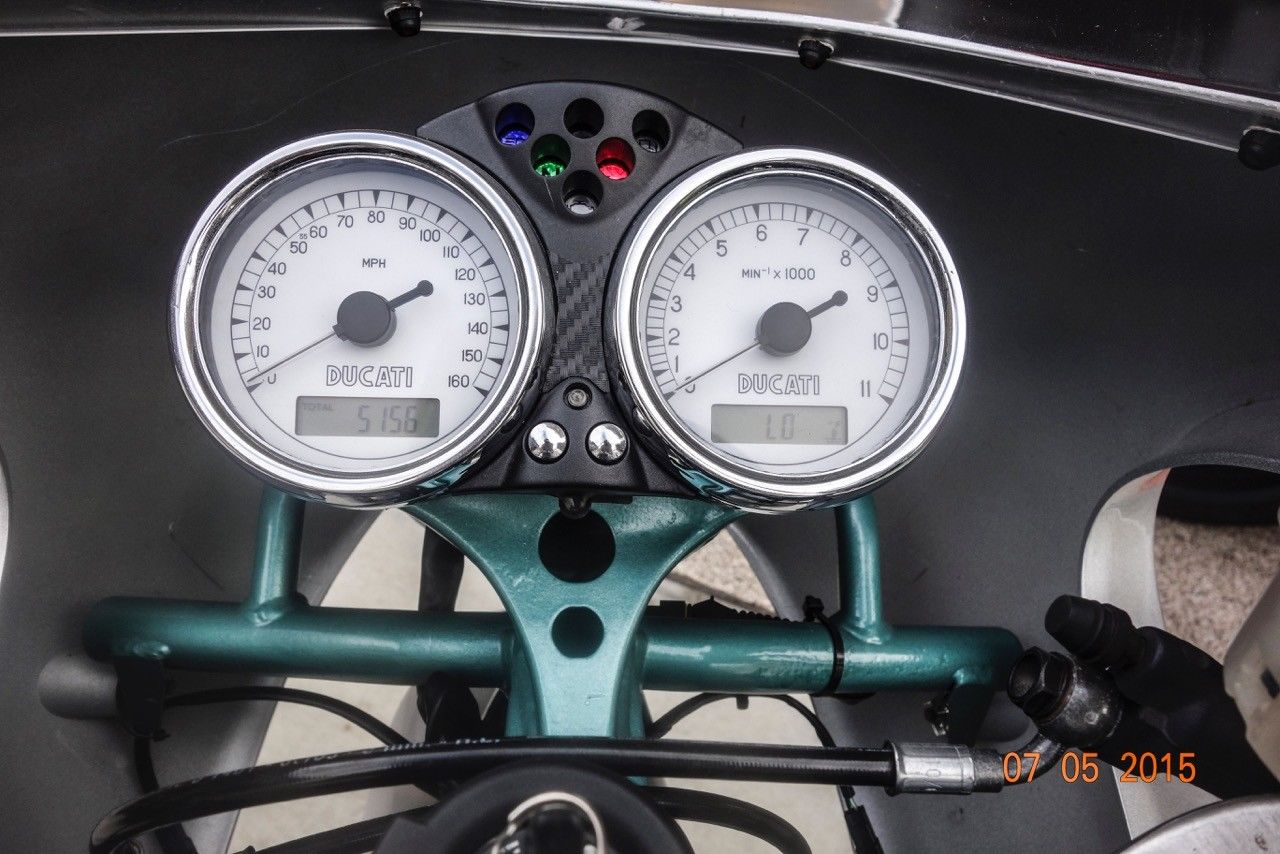 From the seller:
2006 Paul Smart Limited Edition, PS1000LE DUCATI, Rare and collectable. This is a factory-made sort-of replica of the Green frame Ducati that legendary Paul Smart made famous. Only a few thousand of these made, less than 1000 came to the USA. Great condition, low mileage. Fast and beautiful. I have the factory racing ECM, but did not install it as it is plenty fast already. Termignonis installed. Stock exhaust included. Speedimoto Belt Covers, bar end mirrors, New battery, Rebuilt title, cosmetic damage only, rebuilt by Paul Smart expert using factory parts.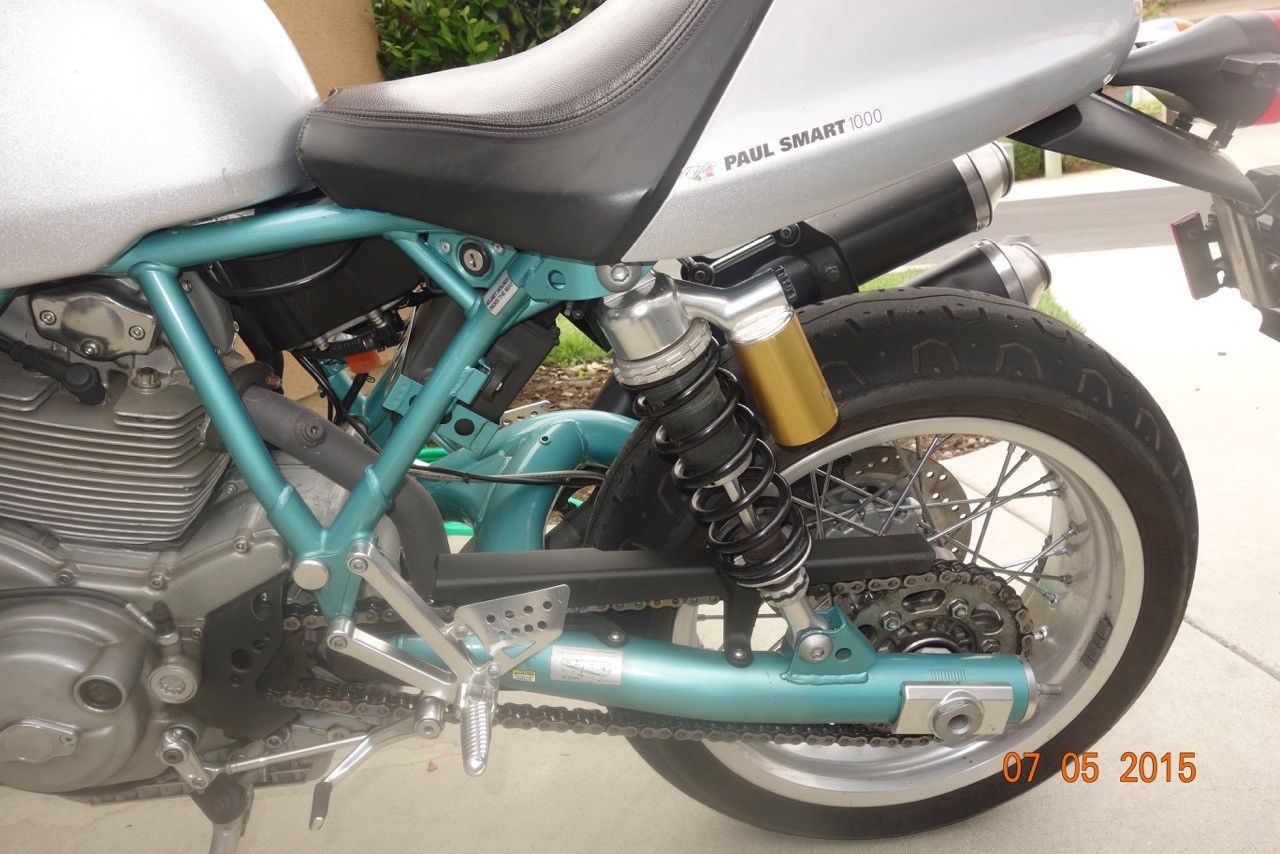 The interesting thing about Ducati limited edition models is that they really work – both as a functional motorcycle as well as an investment vehicle. By and large, most recent LE models are worth more today than when originally sold. Just take a look at a clean SuperLight, the internet sensation MH900e, or any of the other numbered editions released by Bologna. Paul Smart has name recognition amongst the Ducatsi faithful, and these PS1000 LE examples are behaving in a very similar financial manner than the limited edition models that preceded it.
Paul Smart models have been chasing upwards from the high teens into the $20k region, and we have seen asks as high as $30k. Historically, Ducati PS-LE models are decent investment vehicles provided they are original and relatively stock. That is where caveat emptor enters the picture. Literally translated into "let the buyer beware," the ask for this very pretty Paul Smart edition is a relatively scant $13,500. The details are clearly missing, but the tell is the rebuilt title. No question that accident damage is the cause. The real question is if these models will become coveted enough to warrant investment in a bike with a black mark on its permanent record. Check it out there, and then let us know what you think: bargain or bad call? Good Luck!!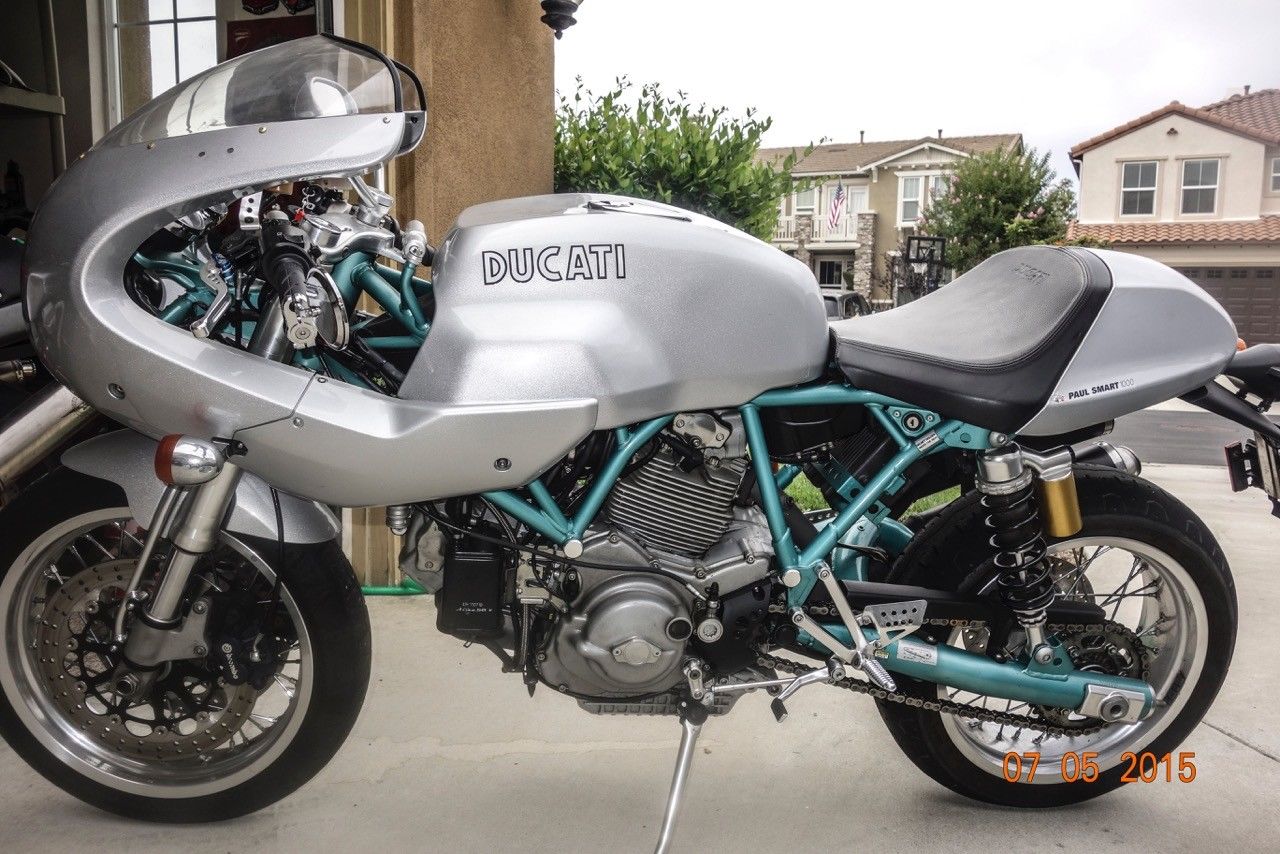 MI