Location: Fairfield, Iowa
Mileage: 2,338
Price: Auction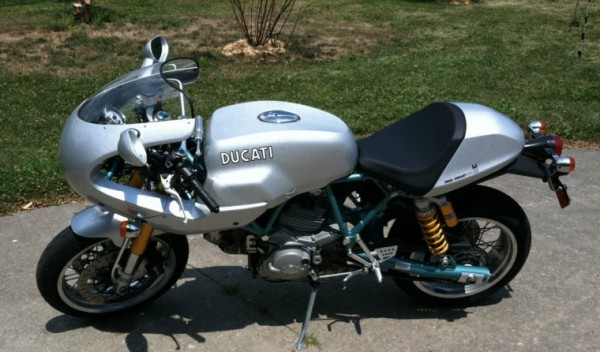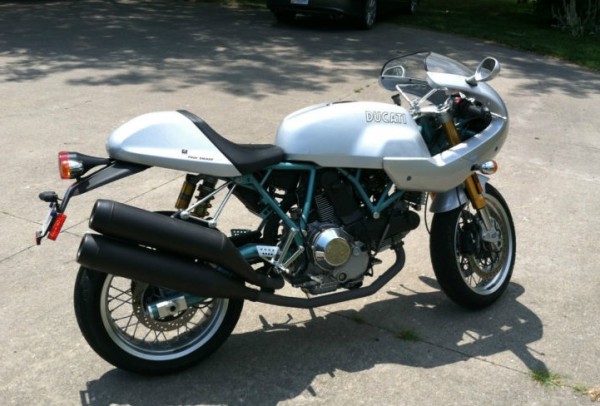 If I recall correctly, and I may have this wrong, Bike magazine out of the U.K. (great mag if you don't know it) called this the best looking bike ever. Or maybe best color combo. I don't remember exactly. I do remember that they thought it was one good looking bike. I have to agree. A turquoise blue frame on a Duc? Kind of like pink on a Ferrari. But it just works on this bike. I totally dig it.
Here's the seller's comments-
This 2006 Ducati Paul Smart GT1000  (one of 2000 ever made, one of 500 imported to North America) is in great condition. I have kept it in the garage since I bought it from the dealership. I have never ridden it hard or in bad weather. All seals are fresh and it has been kept on a battery tender. Always maintained by a dealer. 100% stock!

Title is clean and in hand ready to be transferred.  

This vehicle is being sold as-is, with no warranty, written or otherwise. 

The buyer will have 48 hours to submit a $500 non-refundable deposit payable through Paypal.  The remaining balance will be submitted via bank transfer, paypal, cashiers check, or cash in hand upon pickup. 

The buyer will have to make all arrangements for pick up and/or transportation of the vehicle, and is responsible for payment of those services if necessary.  Bike is currently located in Fairfield, IA.  

Bike is also being advertised locally.  Seller reserves the right to remove this ad at any time.
And photos for your pleasure-
This bike is represented as bone stocker that has been maintained and well taken care of. So there's really not much else to say. A production number worldwide of 2000 means you won't see one everyday.
So if you have had a desire for one of these, here's a great opportunity for a stock, clean unit you can enjoy for years to come. If you want this bike, make the jump!
-RN