Near Toronto, Canada, just above the Great Lake of Ontario, comes this pretty Italian supermodel. The 851 is fabled for bringing together the trifecta of liquid cooling, fuel injection and four-valve desmo heads together in one fantastic package. So good was this bike that it set Ducati on a dominant streak in the WSBK racing series. It also created lust in the hearts of street riders everywhere, which Ducati catered to with the introduction of several road variants. Today's example is a Strada, the base-spec, two seater that is bound to turn heads wherever it goes.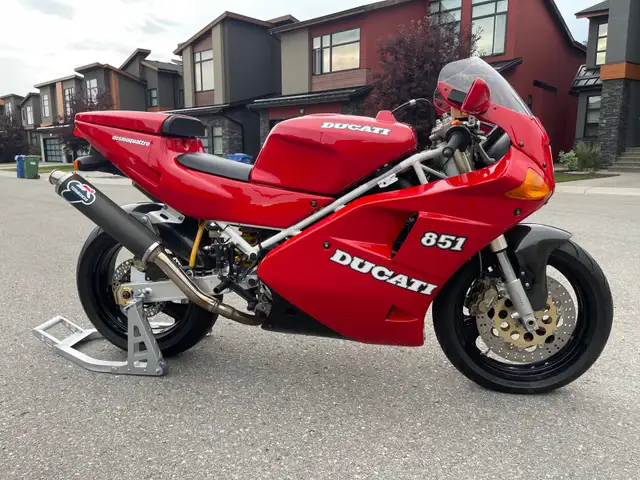 1992 Ducati 851 for sale on Kijiji
From the seller:
1992 Ducati 851 for sale. Beautiful condition
17138 miles
Fully serviced. Valves done new belts , suspension rebuilt , new lithium battery , new tires.
Runs and drives perfect.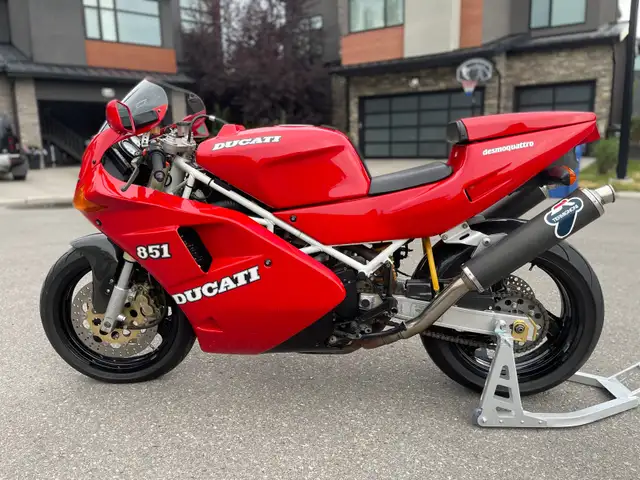 Not a ton of info or pictures on this one, but what can be seen appears to be a well-loved and cared for example of the 851. It retains the pillion seat cover, and is sporting a set of Termis that are guaranteed to wake up the neighbors when you spark up the big twin for an early morning ride. The seller claims valves and belts have been recently completed, which goes a long way to adding to the longevity of any Ducati. And speaking of longevity, this one shows 27,358 KM (17,000 miles) on the odometer. This 1992 Ducati 851 is posted on Kijiji and the seller is looking for $15k. Good Luck!!!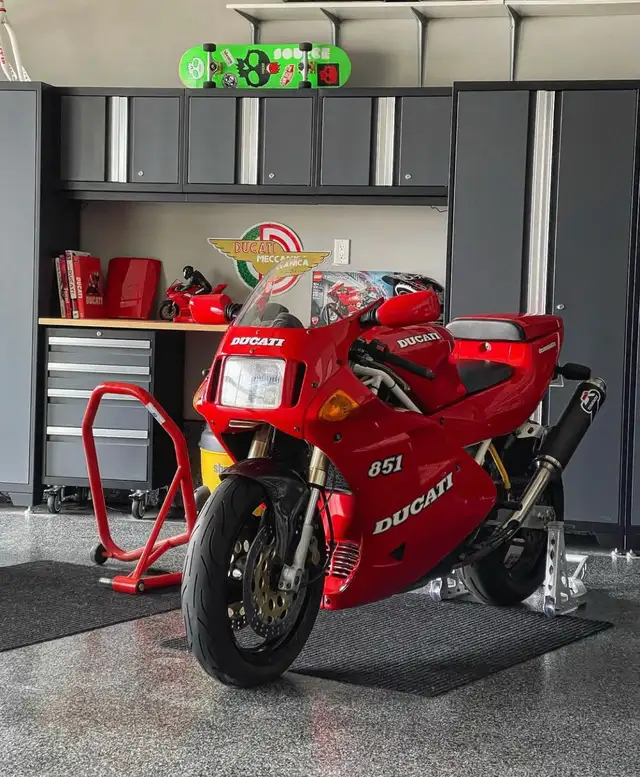 MI