Behold the mighty Honda CB1100R – designed for Europeans as an homage to European-style endurance racing. That makes this bike's location in Europe – the southern area of France, to be more specific – all the more fitting. For it was here that Honda participated in the 6 and 12 hour events that begat this homlogation machine, along with victories in the Southern Hemisphere events in Australia and New Zealand. The CB1100R was built for a purpose, and from those homologation roots rapidly developed into a stunning street bike.
There were three distinct models in the CB1100R line, one for each of the three years the bike was in production. This is a "C" spec machine, as the "B" was released in 1981, and the "D" model in 1983. And while the CB1100R line appears to be the same across the years, there are many differences and several non-interchangeable parts between series. Such is the pace of race bike development. While the original model had but a half fairing and exposed engine, the "C" model (as seen here) and "D" model had full fairings and aluminum fuel tanks. But even then the fairings were not the same, and were not interchangeable. The dash layouts were different, and incorporated different mounting elements as well. To find an original CB1100R in stock spec that is correct for its year can be difficult – especially considering the few numbers produced (just 1500 worldwide in 1982).
From the seller:
CB1100R C TYPE
VERY GOOD CONDITION WITH GENUINE EXHAUST
RUNS PERFECTLY
New service including carbs cleaning
I CAN HELP FOR SHIPPING WORLWIDE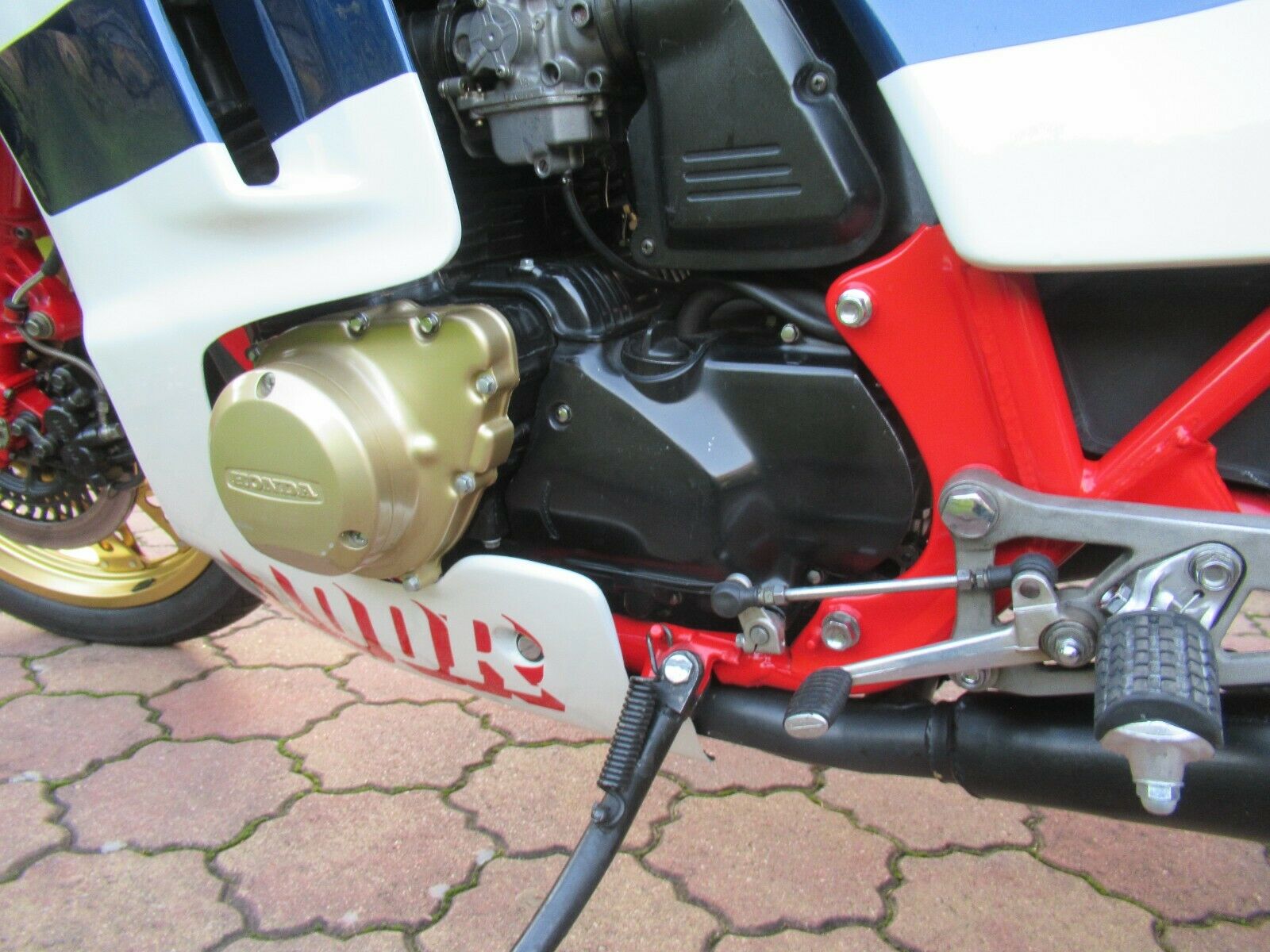 Despite being designed as a racer, the CB1100R is no featherweight. Expect the reported 115-120 HP to push at least 515 pounds (dry) of weight around. That number goes up considerably with the addition of enough oil to fill the large sump, and just shy of 7 gallons (!) of high octane fuel. With 10:1 compression and an aggressive cam, this bike relies on good fuel. Engine bits that are gold in color are actually painted magnesium to save weight, and the whole package rides on 18″ Comstar wheels with period technology dual "piggyback" shocks in the rear. This was a tour-de-force in the day, and remains a classic collectable today.
Based in France, this 1982 "C" model CB1100R is looking for a new home. There is not a ton of detail from the seller, but the pictures show a very well presented example of the breed. The ad states "11,300" for mileage, but it appears from the photos that the odometer shot shows 20,000+ KMs. That should equate to 12k and change in miles, if the maths work out correctly. We don't see these all that often, and when we do come across one they seem to be a RSBFS fan favorite. So check this one out here, and then jump back to the comments and let us know your thoughts. Does this one get a "Vive La France" from you, or is it just stinky cheese? Good Luck!!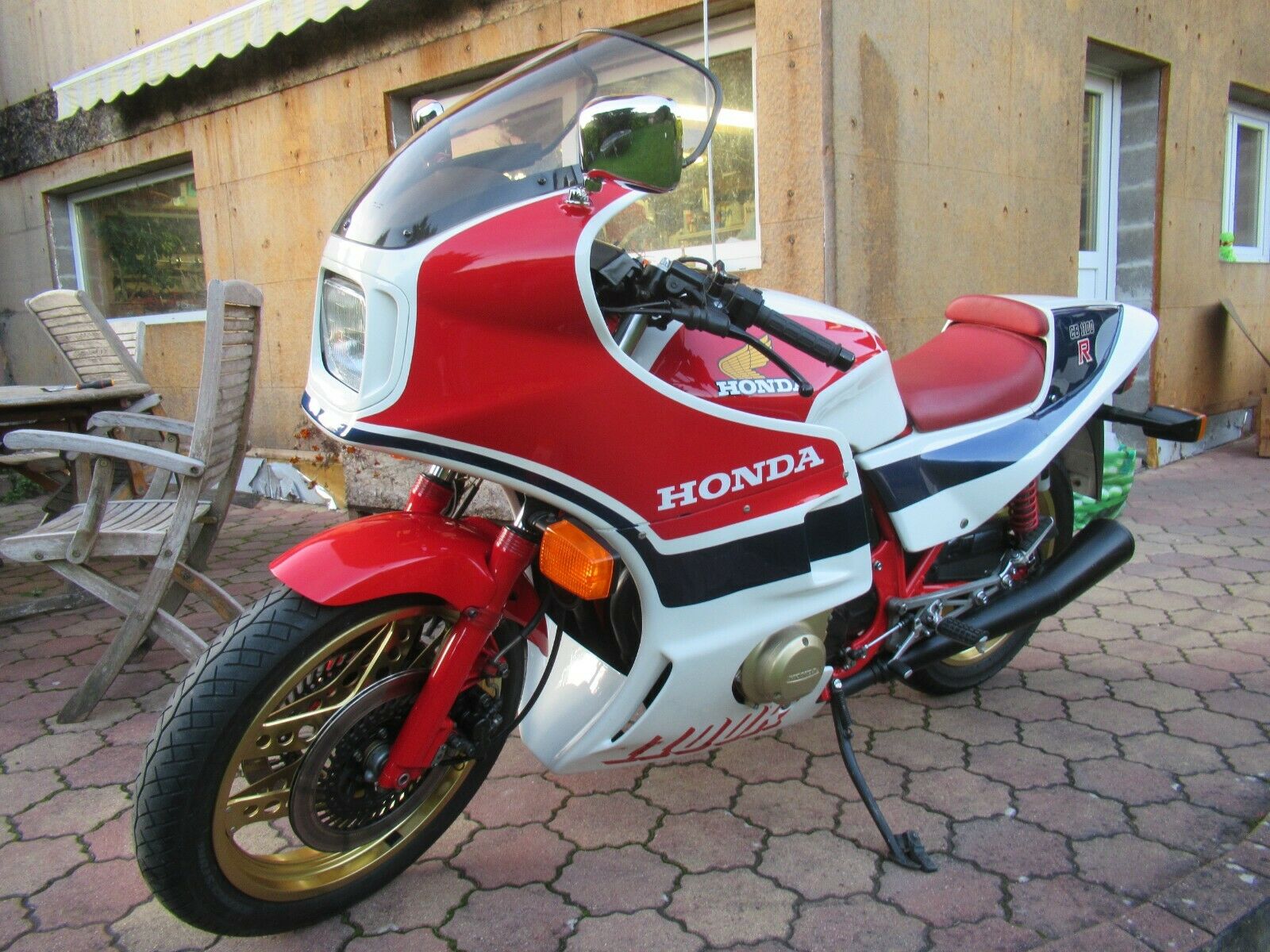 MI