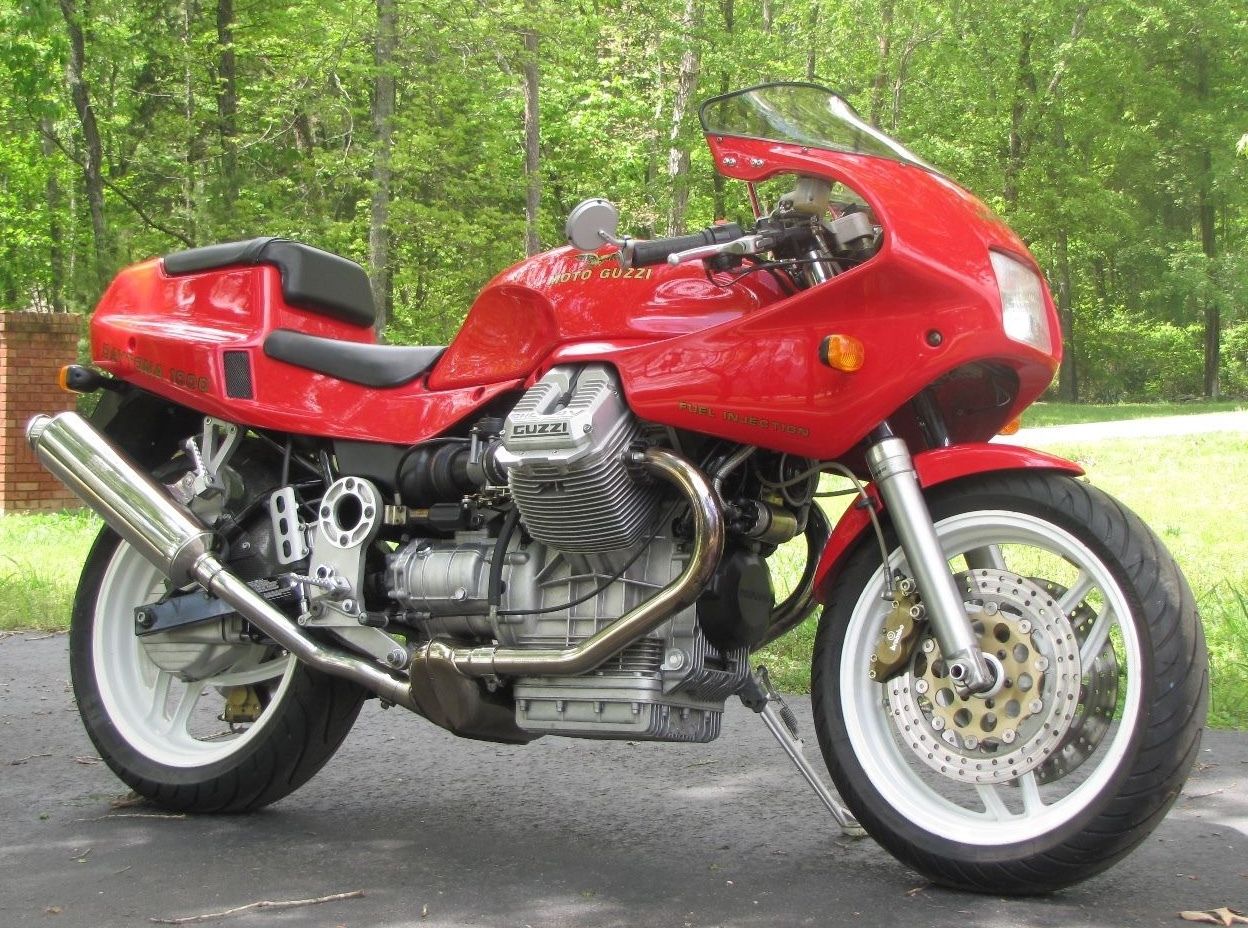 There is something about big Guzzis that set them apart. It's not just one thing, either; it's the overall package that sets the mind wandering. Italian, long legged good looks, wonderful booming V-twin sounds, some degree of exclusivity due to relative rarity, and a reputation for longevity and long ownership. Moto Guzzis evoke class, elegance, a touch of danger, and total loyalty. In the hyperbike classes, loyalty lasts just long enough for something faster to come out – usually measured in tiny increments no longer than a year. In the Guzzi class, loyalty lasts as long as the bike – and the robustness of the transverse twin is the stuff of legends.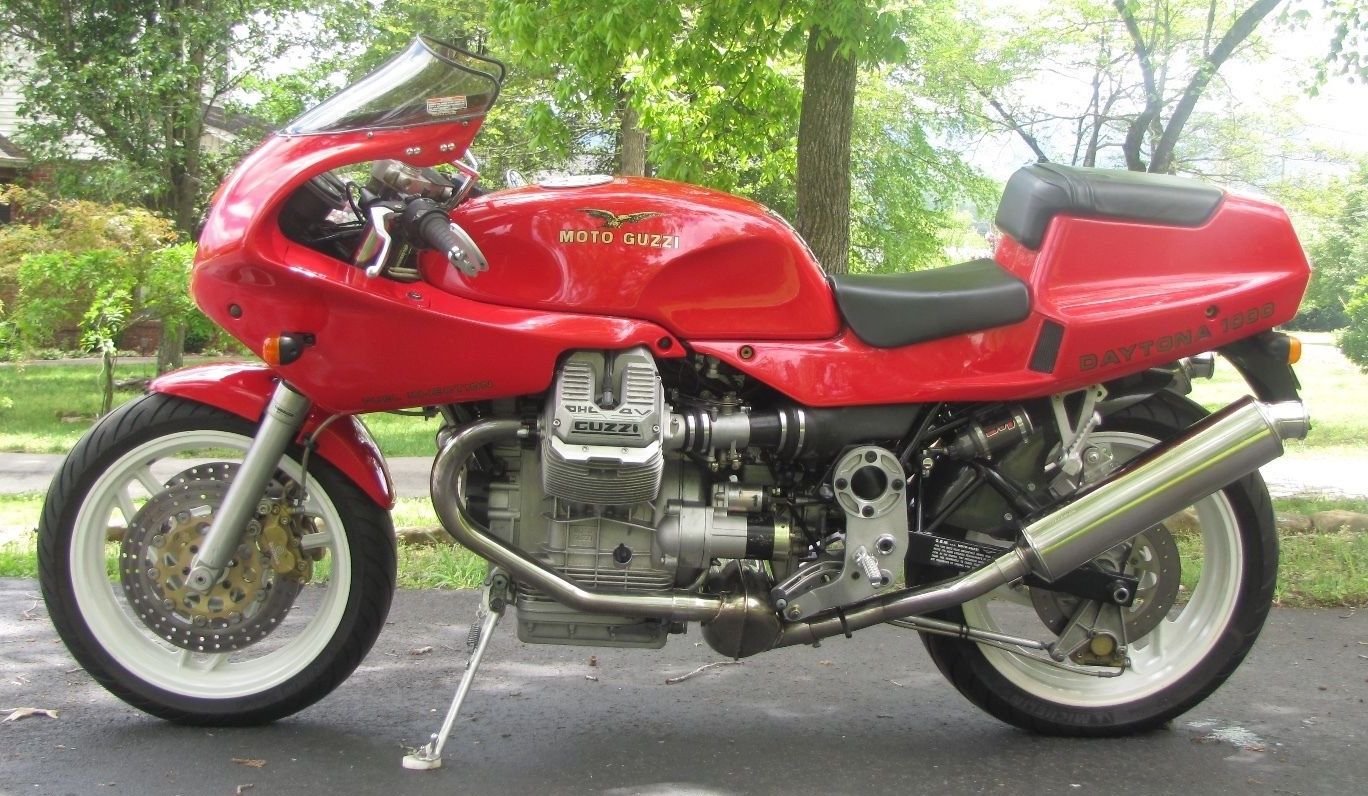 Moto Guzzi considered the Daytona a Superbike – although by modern AMA/WSBK standards that is a bit of an overstatement. Still, this was a race-bred machine by design. Moto Guzzi, then under the ownership of Alejandro de Tomaso, tapped the brilliance of US-based Guzzi racer Dr. John Wittner – whose bikes won many prestigious BOTT, Pro Twin and Endurance races. Wittner was a dentist by trade, but when the call from Italy came, he answered. The outcome was a new 4-valve head attached to an updated big block motor with a reworked bore and stroke. Power was boosted up to 95 HP, thanks in part to the addition of fuel injection. All this hung in a frame that was based on Dr. John's race winning machines. This was the most powerful, fastest Moto Guzzi twin yet, and was named for the Florida track where Dr. John had enjoyed several victories.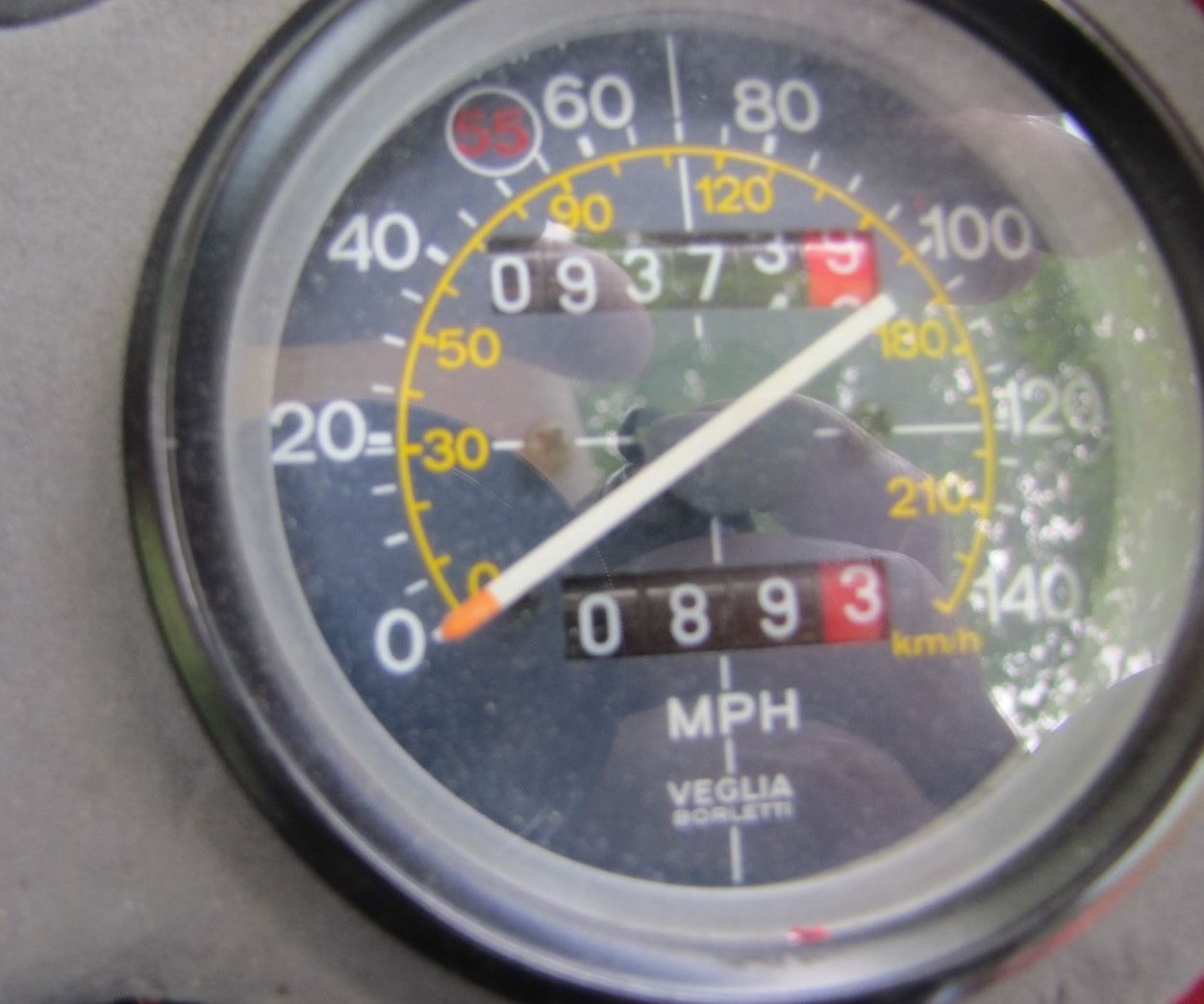 From the seller:
1993 Moto Guzzi DAYTONA 1000
Less Than 9400 Actual Miles
All original, never raced, always garaged

Up for is the first and my favorite of all Moto Guzzi's produced. I'm no longer able to ride it, kept it for several years thinking my health would improve, it hasn't so I finally decided to part with it.

Description Of included Items:
Carbon Fiber Hugger
Heli Bars
Heated Grips ( never connected)
New Motobatt Battery
Single Seat cowling and seat never used with shelf ware (see photo 11)
Shop and Parts Manuals
Oil Change Parts
Special tools for Cam Belt Adjusting and Fork Oil Change
Stock Bars, Grips, Reflectors and other items

More Stuff
Low Mileage Tires, less than 300 miles on them
Spare Computer
Moto Guzzi Race Stand
Moto Guzzis are an acquired taste. Like a fine wine they age well, developing a complex flavor of the vintage year they were born. The Daytona 1000 is no different, showcasing a time when Guzzi was making an investment into the bikes, and a statement to the world. This example is a one-owner model, which is quite common in the M-G world, but less so for most 24 year old bikes. And with one-owner status, you gain all the eccentricities of this particular owner along with all the eccentricities of the bike itself. In this case, you gain what appear to be a considerable number of spares and maintenance items. The win here is not just in the parts; it's in knowing more about the history of the machine and its care.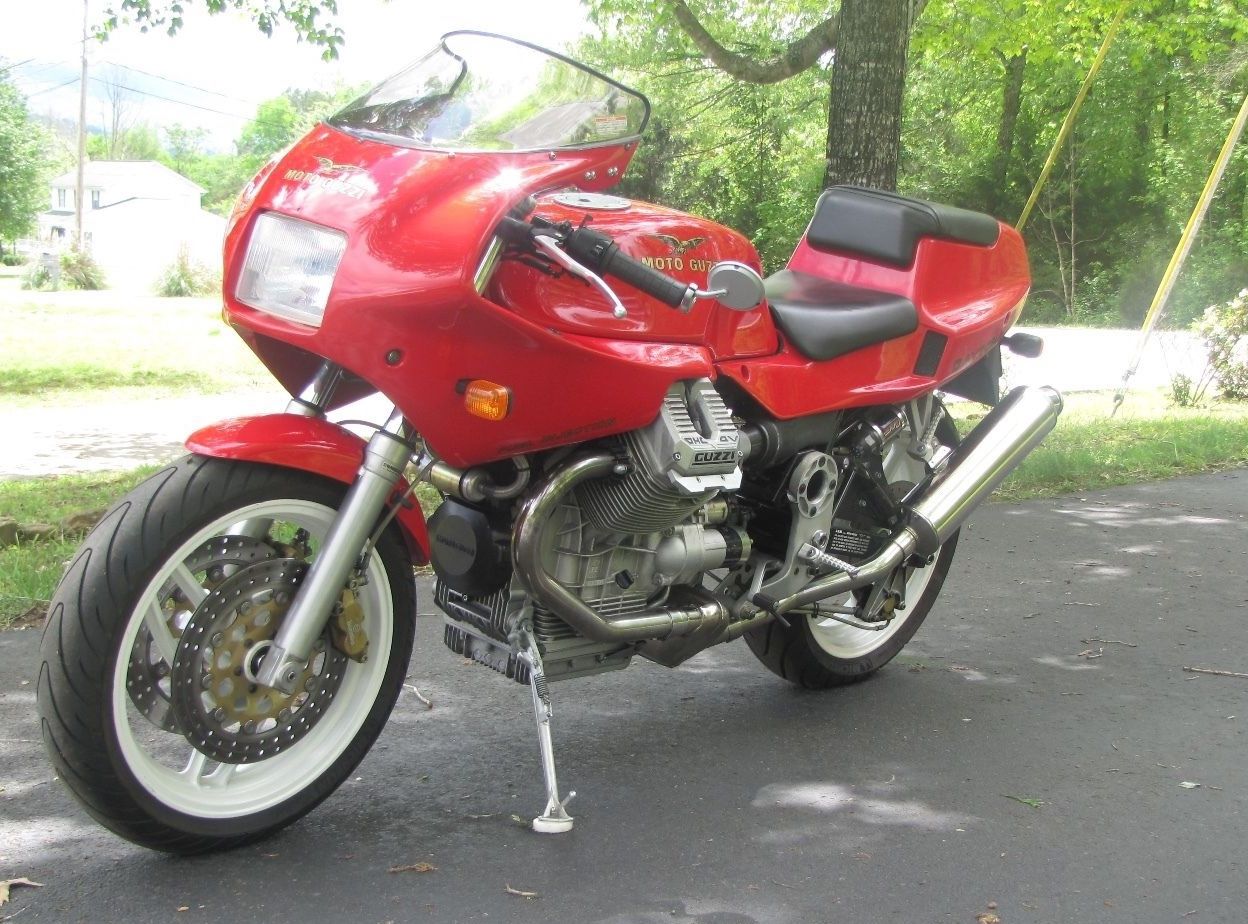 If compared to a modern (or even period) Japanese sport bike, the big Guzzi Daytona would be trounced in terms of performance (lap time, quarter mile, etc). Yet years later, the Guzzi will hold its value while the Japanese machine (save for the homologation models) will depreciate as fast as the next model is introduced. Moto Guzzis are bikes you hold on to. They are keepers. This is why they are not commonly found for sale, and when they are they tend to command higher prices. This one is available with an opening ask of $7,800, and a BIN of $11,300. That is a bargain considering this was $15k when new, and the value will certainly appreciate over time. Lots of people are watching this one. If you need a Guzzi fix, this just might be your chance. Good Luck!!
MI