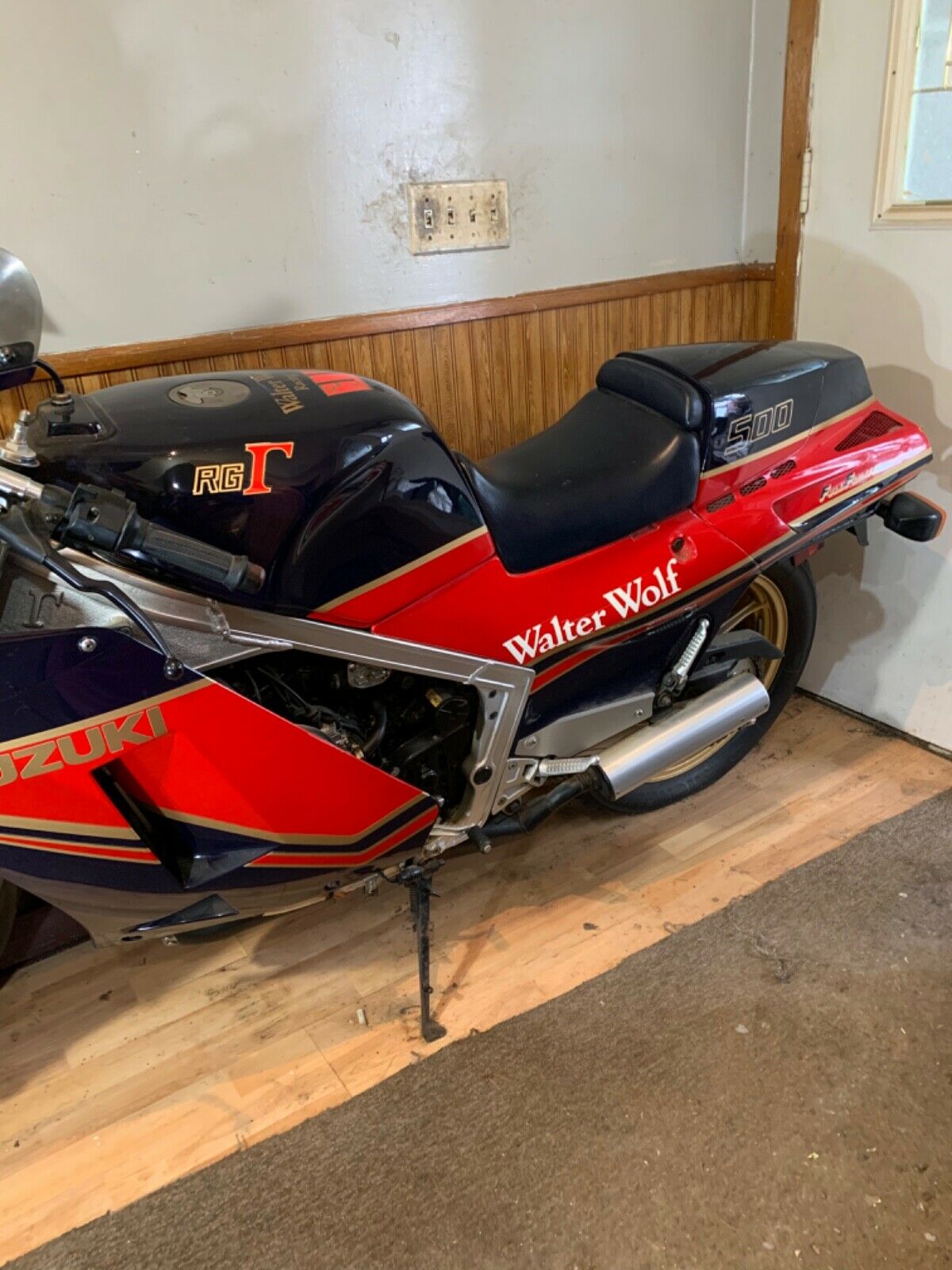 Of all of the fun, cool and very rare motorcycles we post here on RSBFS every day, few bikes get me as excited as a Walter Wolf edition of the mighty Suzuki RG500 Gamma. Festooned with the livery of Canadian businessman, motorsports enthusiast and general all around very rich guy, the Walter Wolf livery was available in both 250cc and 500cc Gamma variants, and was largely a cosmetic affair. Sporting what looks like black or dark blue – but in sunlight is actually a deep purple – the WW models came with livery-specific bodywork and instrumentation.
The 500cc Gamma is no stranger to these pages, and enthusiasts everywhere have been viewing these brutal, square-four two strokes as road going GP bikes. In truth, these were more potent than the RZ500 competition, and sharper than most sport bikes of the era. They also held in reserve a lot of potential which could be coaxed out by clever and respected tuners, making them a bit of the holy grail for those seeking the combo of rarity, smokiness and outright speed.
From the seller:
Been sitting for years , ridden once and put into storage serious offers around $50.000, plastic needs repair , but not paint
To be honest, there is not much to go on with this one, but that doesn't mean it's not worth the effort. The seller claims it is in excellent shape, but also notes the plastics are in need of repair – but not paint. That could mean something non-visible, such as mounting tabs on the back being broken off (not uncommon). Zooming in on the photos show some minor scuff and wear, but I imagine this would clean up nicely. There appears to be a "ran when I parked it" vibe going on here, so it is not obvious if it currently runs. But if it's been sitting I would recommend a leak down test to ensure the crank seals are still tight; nobody here wants to see this beauty seize. There is no detail in the ad on the total number of miles (kilometers) travelled, however a close up of the speedo shows 13,098 KMs, which equates to just over 8,100 US miles.
This is both an auction as well as a Buy It Now, however the starting bid and the BIN number are one and the same – just under $48k USD, or 60K in Canadian dollars. That is big money for a lot of (unclean) unknowns, but those unknowns need not be bad. There might be a real gem here – after all, it's a freaking RG500 Walter Wolf Gamma! Check out all of the details here, and Good Luck!!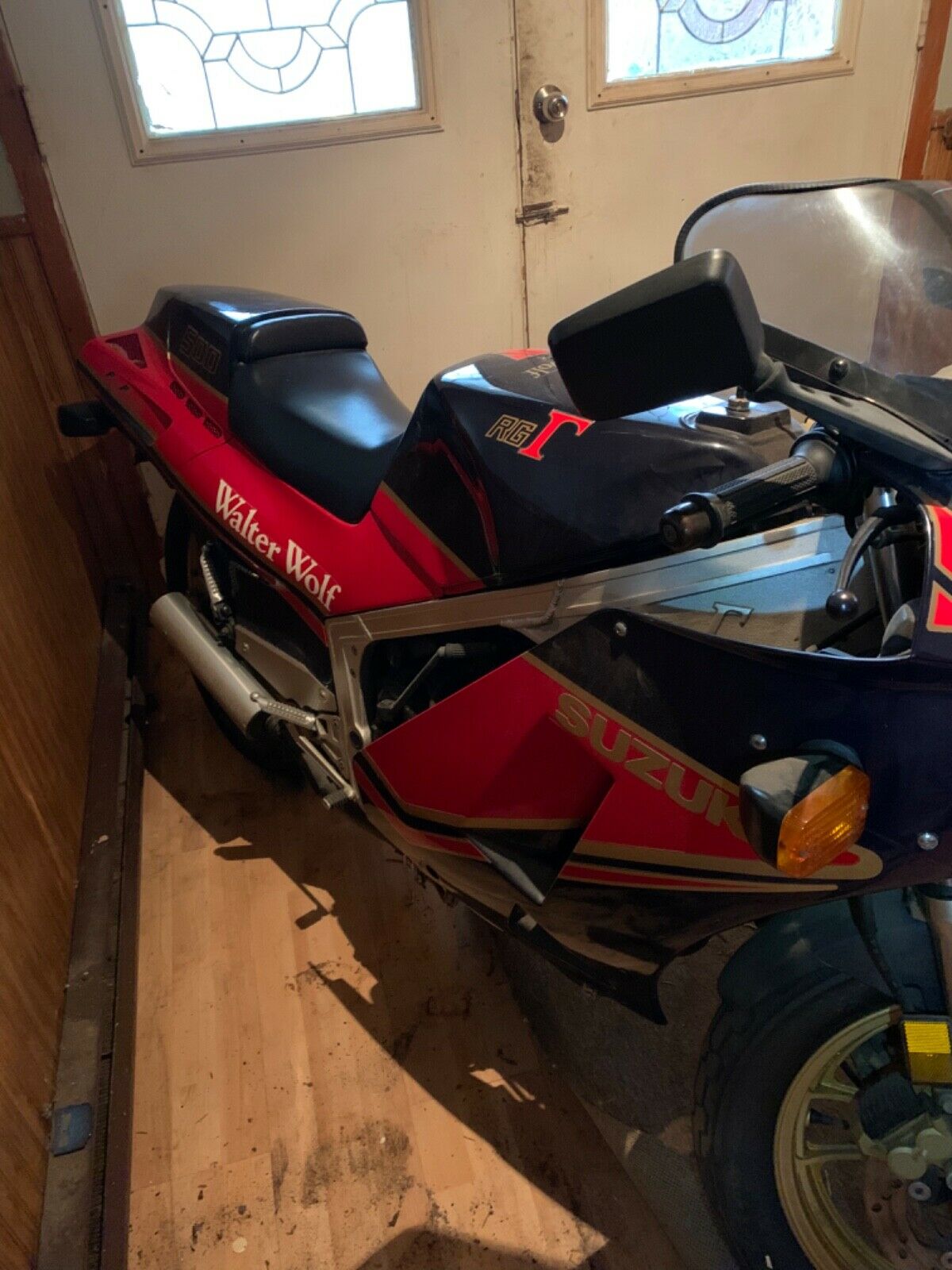 MI