Midweek Art: 2000 Bimota SB8R W/1500 Miles
Update 12.27.11: Posted in November and not meeting reserve, this SB8R is back on eBay with a buy-it-now of $12k. -dc
Some people go to an art gallery to see art, others huddle over RSBFS.com to see a little art. Bimota's never disappoint in that department. Here is a little pick me up to get you over that midweek hump; a super clean, low mile SB8R that needs a new home.
This is why we buy them. I typed "we" in an attempt to convince myself that someday I will own one.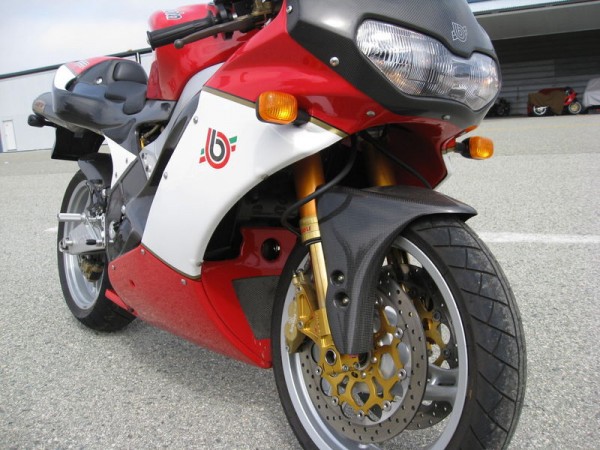 The info on this one is straight forward:
2000 BIMOTA SB8R 1560 MILES FROM NEW ,NEVER DOWN ,1 OWNER BIKE ,NO ISSUES ,FACTORY BIMOTA COVER ,SHOP MANUAL ,ORIGINAL FACTORY EXHAUST ,BIKE HAS ARROW CARBON FIBER UPGRADED EXHAUST ,RUNS PERFECT ,VERY VERY FAST MOTORCYCLE ,WE AT BUYERS EXPENSE CAN SHIP WORLDWIDE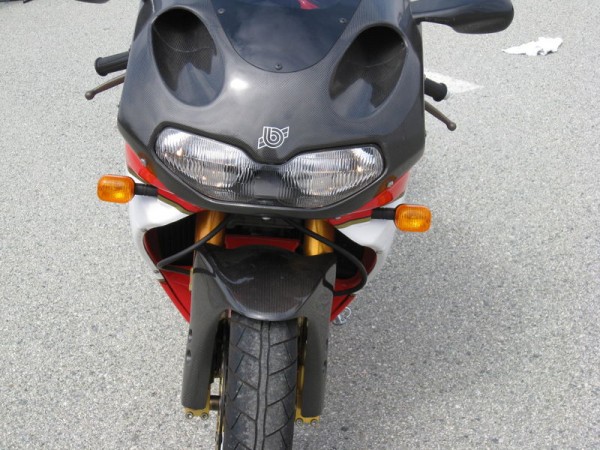 If the headlight was good enough for Suzuki it was good enough for Bimota. You won't mistake that front end for a TL1000R though.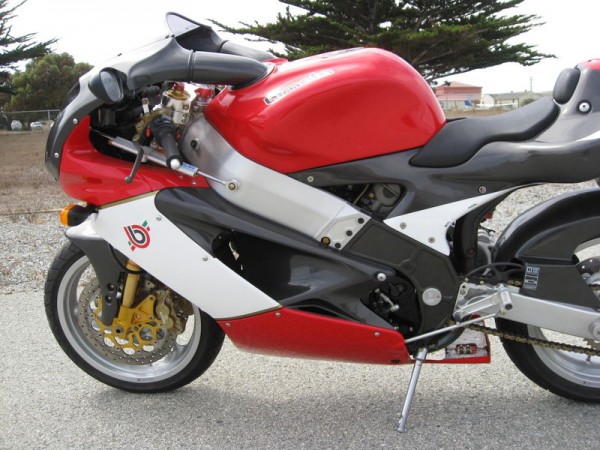 Frankly, SB8R's are the Honda Civic's of RSBFS. Common as can be. We've consistently have them listed here. They've listed for as high as $17,000 and as low as $8,500. Most low mile examples have had asking prices in the $10,500 to $11,500 range. As of this writing, this bikes was around $8,500 and the reserve had not been met. Bid accordingly.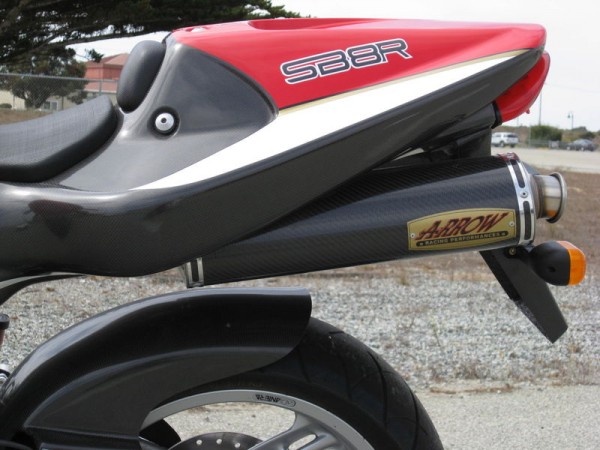 As usual, unmolested. I do know though, we have one RSBFS follower that rides the heck out of his Bimota so I can't say all Bimota owners just stare at their bikes.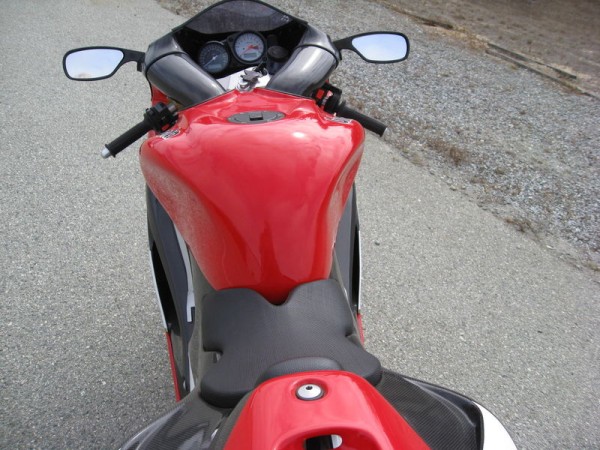 Put your rear end in the seat.
Ian