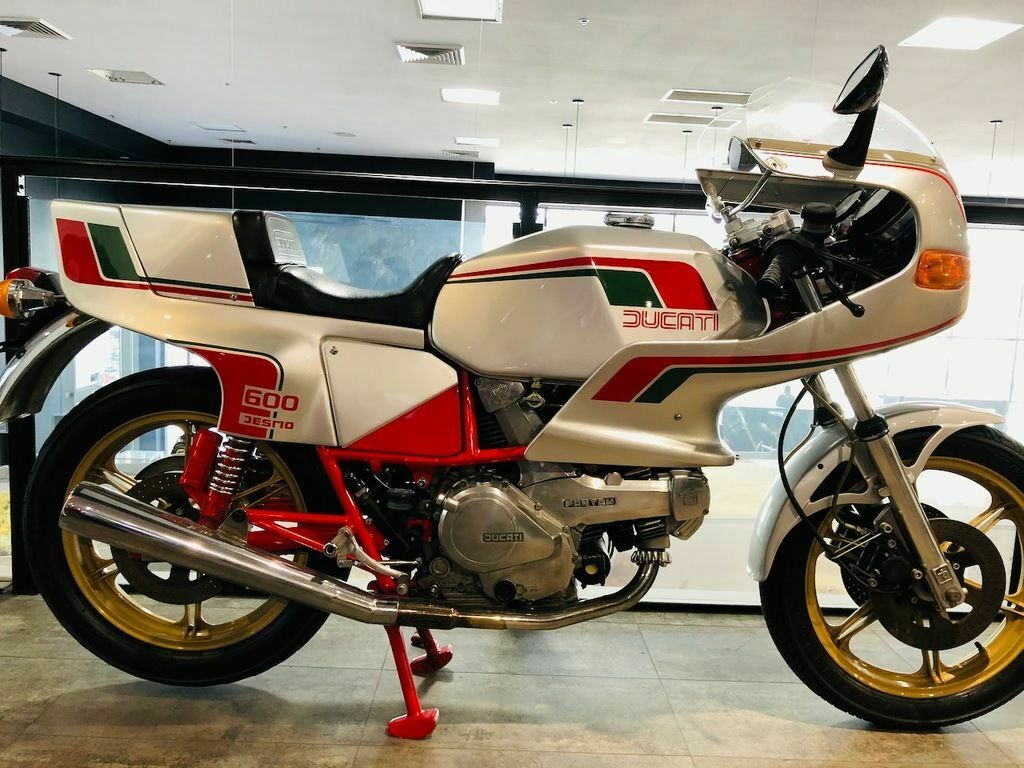 Behold the wonderous, the cutting edge (while at the same time, archaic) modern interpretation of the new Ducati era. The Pantah represented the next evolution of the already legendary Ducati L-twin, and would being the new phase of the rubber band motor era. Replacing the bevel drive with a toothed belt to drive the desmo valve train, the Pantah simultaneously provided an easier manufacturing solution, a quieter and more efficient mechanical solution, and greatly reduced maintenance requirements. Ducati chose to wrap that new tech in a brand new body style that is unmistakably Italian.
To be fair, there was nothing really wrong with the bevel-drive round case motors of the past. In fact, the bevel drive continued alongside the new Pantah configuration, available in the larger 900cc and 1000cc variants. However the rubber belt drive for the valve train made the engine easier to assemble and quicker to configure in terms of adjustment. Such an arrangement would continue to be a feature on all Ducati motors right up to the Panigale of late, although there was much technology that was yet to come. For now, the fabled Ducati twin breathed through two valves, fed by carburetors, and made use of simple and lightweight air cooling.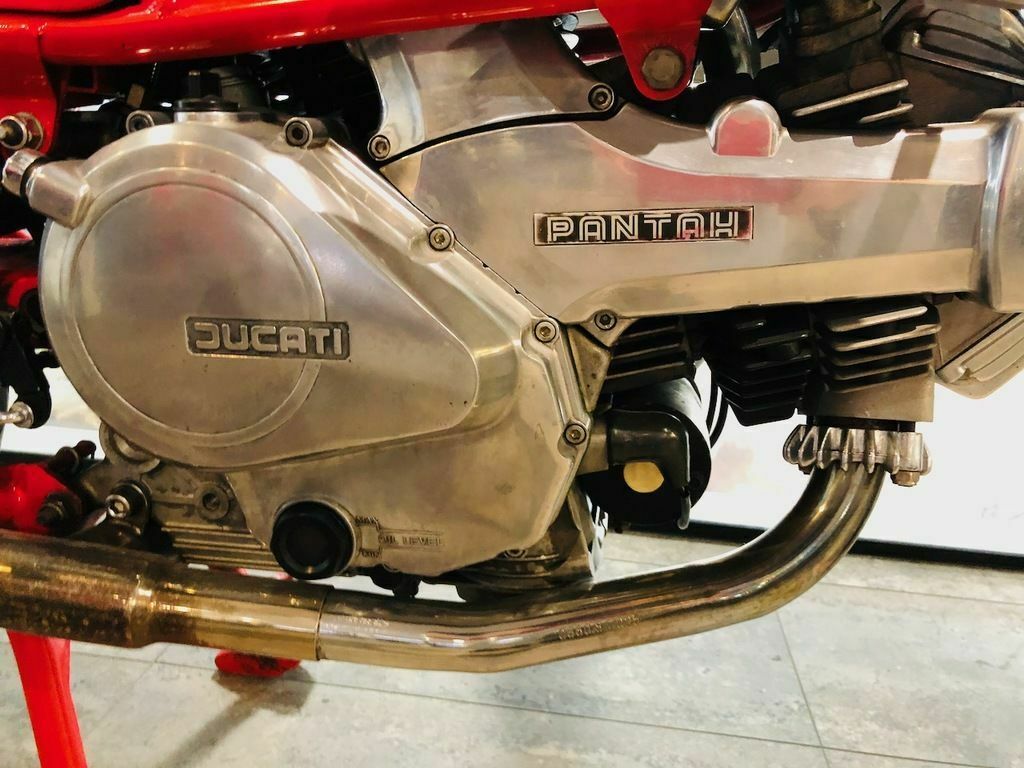 From the seller:
ORIGINAL, UNRESTORED SURVIVOR. ORIGINAL PAINT AND GRAPHICS, ETC. DUCATI'S FIRST DESMODRONIC V-TWIN. FOR SERIOUS DUCATI COLLECTORS ONLY.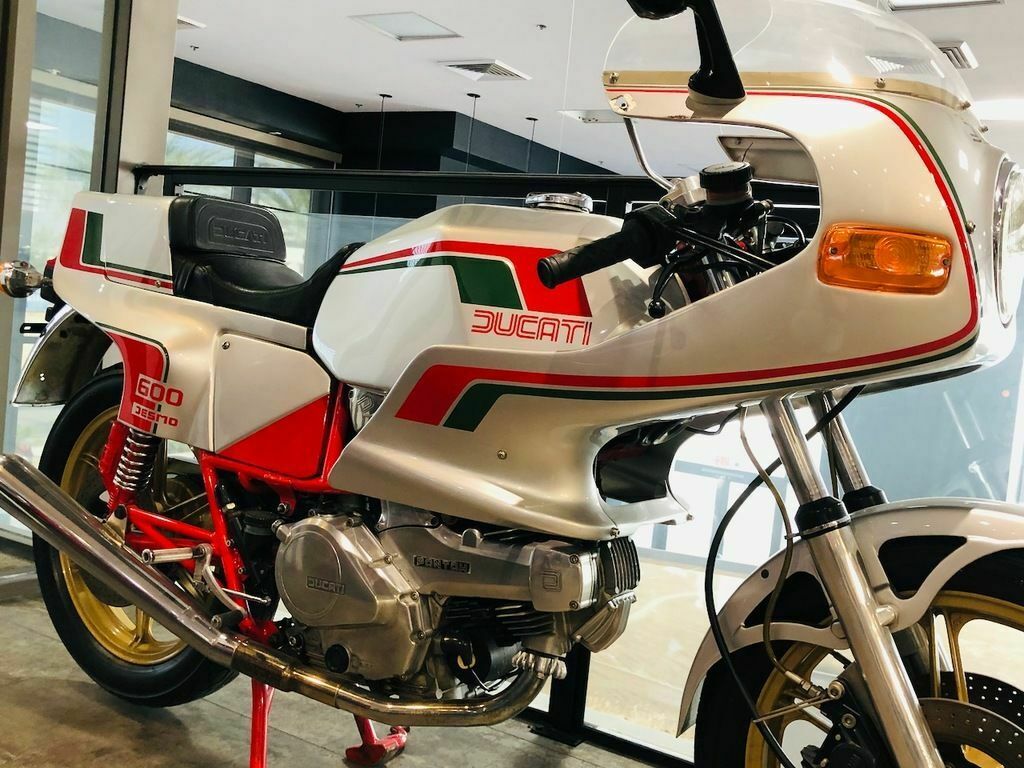 This particular Pantah looks very nice, although it is sporting some patina that can split opinions. On one hand, a bike like this is only original once – therefore the original paint, flaws and all, represent originality. Those looking for a perfect specimen that has endured a nut and bolt restoration and fresh paint throughout might wish to look elsewhere. I will correct the seller in that this is not Ducati's first Desmo twin – that honor came more than a decade previous. However the mistake is somewhat academic given that this was the first desmo twin Ducati where the valve actuation was driven by belt. Still a big deal, but definitely not the first Desmo.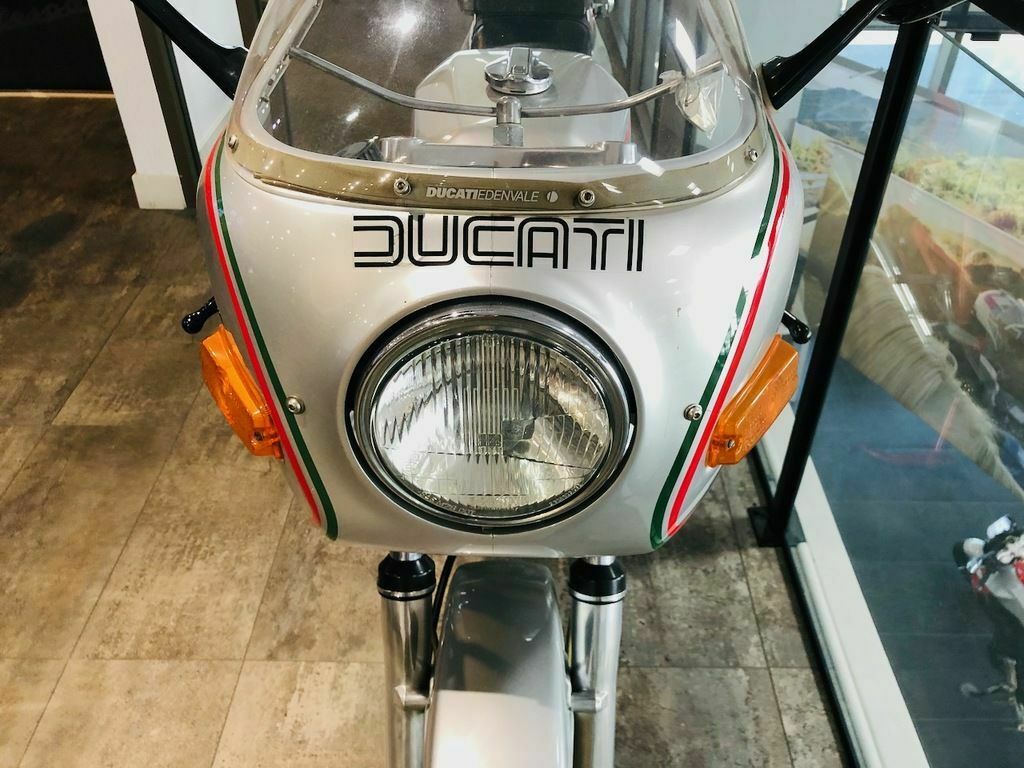 Prices for these Pantahs has gone on the rise over the past years, but these are not Limited Edition models – or particularly rare. Time, however, does take its toll on available stock, and invariably helps with the supply-versus-demand equation. Still, these tend to be a rather affordable way to get into a (almost) classic Ducati. This particular bike looks original, but does show some wear and/or rash. The seller is asking nearly $13k – which is near the top of the range we have been seeing as of late. Check it out here, and good luck!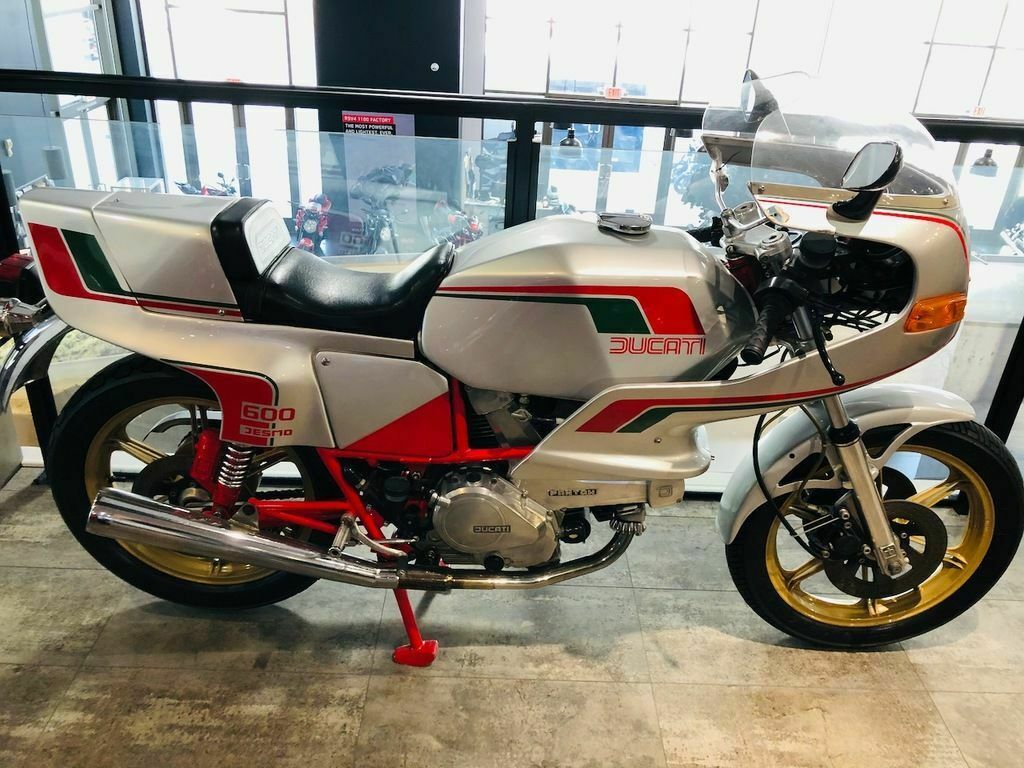 MI