When the original "jellymould" CBR600F Hurricane was introduced in 1987 the enclosed, sleekly aerodynamic fairing hid a dark secret: a steel frame. While racier competitors had switched to lightweight aluminum construction, the simple, effective CBR600 F3 stuck with the less expensive material until the CBR600 F4 was introduced in 1999. Although the styling was hyper-modern, it also helped Honda save money on manufacturing and development costs. Instead of a finished frame and engine cases, or carefully routed wiring and hoses, the whole functional mess could all just be hidden behind relatively cheap, sleek plastic. So while pragmatism may have driven the design and the ingredients were, on their own, not very exotic, the complete package was a world-beater when it was introduced.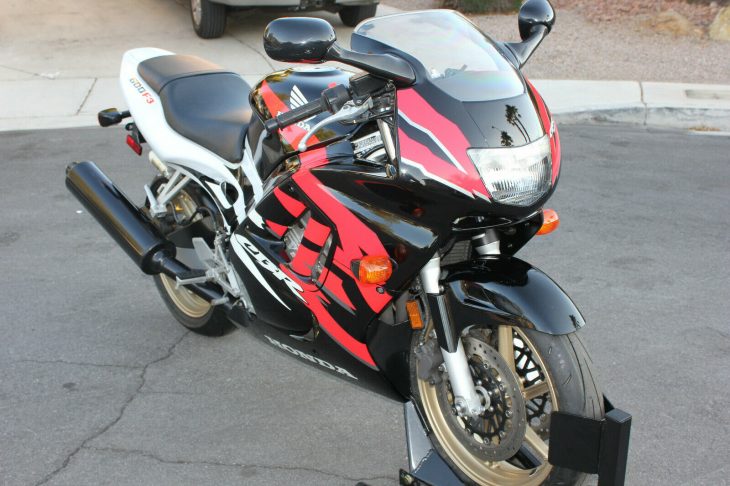 Produced between 1995 and 1998, the F3 was an evolution of the earlier CBR600 F2. Compared to that bike, it offered adjustable cartridge forks, a Pro-Link rear, and and ram-air to feed the engine. The result was a few more ponies from the 599cc inline four and a 454lb wet weight. That might sound heavy for a 600, but it was just a couple pounds heavier than a ZX-6R or GSX-R600 of the same period, and actually a good bit lighter than the aluminum-framed YZF600. At a claimed 105hp, peak power wasn't best-in-class either, but the CBR offered a smooth spread of power with no real dips or flat spots, the perfect balance in a road engine and pretty handy on track as well.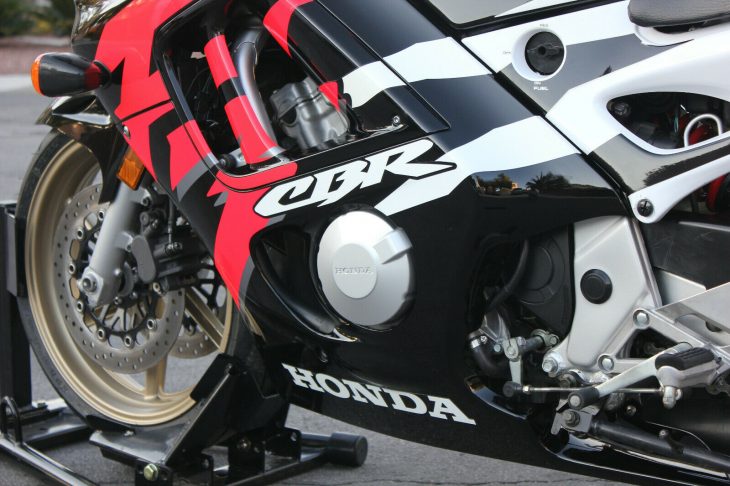 The CBR600 was always pitched as a more versatile mount than competitors from Suzuki and Kawasaki, a bike that was at home in the canyons, in the city, and could even do a bit of commuting or light touring. The CBR600 was never really about the numbers, it was about the complete package, a sort of Goldilocks solution to the Supersport problem. It didn't make the most in-class horsepower. It wasn't the lightest. It didn't have much in the way of headline-stealing innovation. It didn't even have any acronyms plastered across the fairings!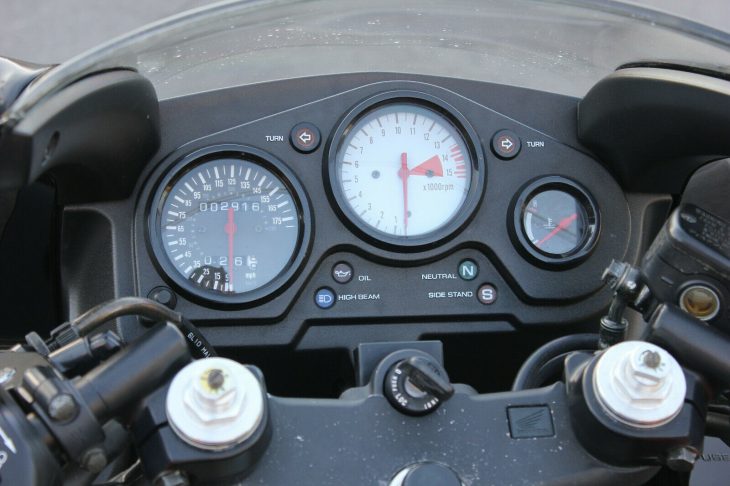 It also made a perfectly good foundation for a racebike, winning multiple AMA SuperSport Championships, and didn't seem to suffer at all for its relatively ordinary underpinnings. Eventually, the entire class became more and more track focused, and led to the development of the CBR600RR that was sold alongside the CBR600 F4i as a direct alternative to the high-strung offerings from Suzuki, Kawasaki, and Yamaha. But for a while, Honda's versatile CBR meant you really could have your cake and eat it too.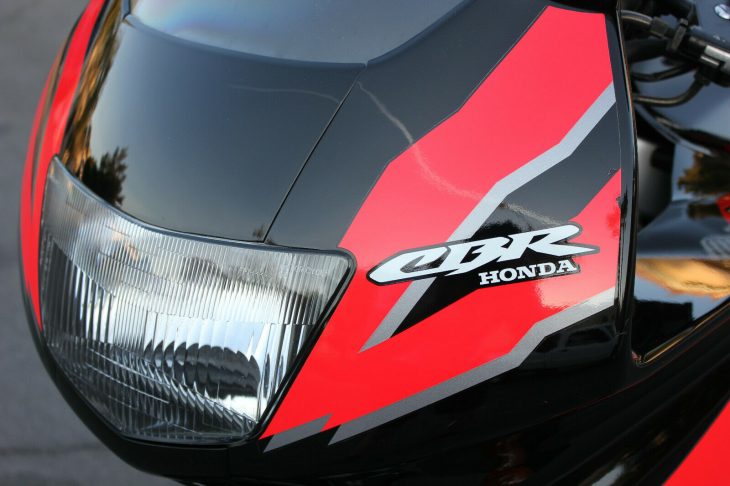 This particular machine needs a bit of maintenance before it time-warps you back to your youth, but the miles are shockingly low for such a practical machine, and it looks to be in exceptional cosmetic condition. It may never be as desirable as a CBR900, but I these are certainly functional classics and much more attainable, since prices for the bigger machine are currently spiraling upwards and nice examples are hard to find.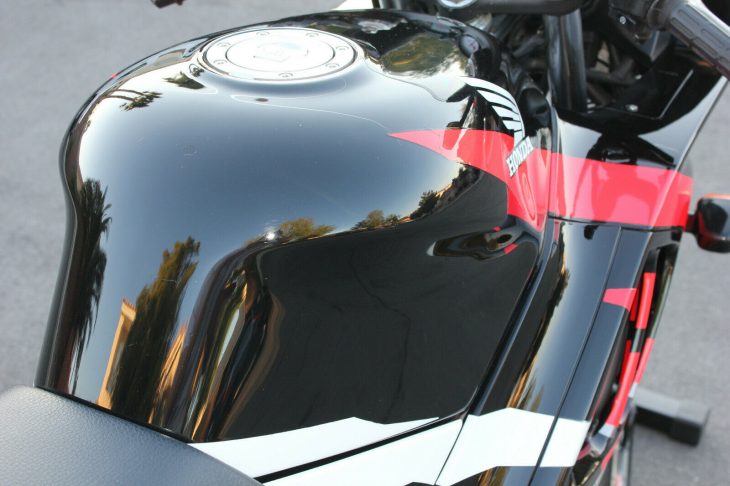 From the original eBay listing: 1997 Honda CBR600 F3 for Sale
Hello, up for sale is my 1997 Honda CBR600F3 with 2,916 orig miles.  Clean title in hand in my name. Bought it 4 years ago and spent lots of time and money trying to make it near perfect (it's the same model, year and color as what I had in college so it was me trying to relive my youth). Sadly, my bad back in combination with it being too dangerous for a slow, fat guy like myself to ride in Vegas forces the sale.  I have all receipts and replaced parts baggies/boxes for every OEM part I put on it. I saved the old parts to prove it wasn't wrecked. Feel free to contact me to see it in person 850-five 86-38two8.  Not showroom perfect but damn nice for a 1997! PS: front chock included!

The bad: carbs need to be cleaned. Ran fine in 2014 and I did drain bowls before tear down but no luck in getting it started. Needs battery too as no point in buying one and letting it rot.

The good: over $1,000 in brand new parts. No cracked fairings at all!

Brand new oil and filter
Brand New Dunlop Q3s with not 1 mile on them – $285 mounted
New Ariete 90degree valve stems in gold – $29
Powder coated rims in gold – $175

The following all new OEM parts

Front lower chin – $35
Left side lower fairing – $374
Alternator cover and gasket – $69
Parts below over $400
Various OEM decals still new in OEM packing for spares – $149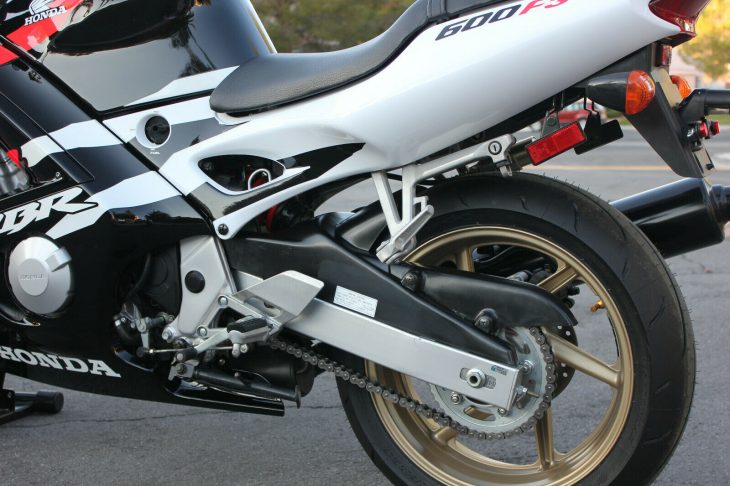 The CBR600 may have been anything but exotic, but that was exactly the point: it was an everyman sportbike, and it was damn good at being that. The shape has aged pretty well I think, and the non-standard gold-painted wheels really flatter the Erion Racing-inspired colors. It's a shame that this attempt to capture the seller's youth has been put up for sale, but his loss is your gain! Can you really put a price on reliving the dreams of your youth? Apparently you can, and those dreams are going to cost you $3,950.00. That Buy It Now price is obviously on the high-end for an F3, but if this one is as nice in person as it looks in pictures, I think you'd be hard-pressed to find a better example with so few miles.
-tad