Warning!
This post is in our archives. Links in this post have been updated to point to similar bikes available to bid on eBay.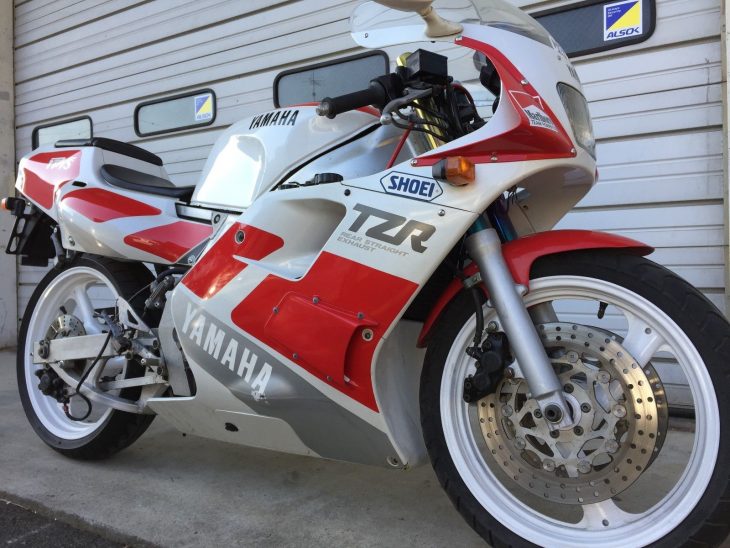 Competition between the Japanese manufacturers in the 250cc sportbike class was fierce, with each trying for some small advantage in terms of performance, given the limited displacement and government-mandated power cap. On paper, they all seem to follow a pretty standard template: a compact two-stroke twin cylinder engine, power-valves of one sort or another, and an aluminum beam frame. But each manufacturer went their own way trying to maximize performance within those fairly narrow parameters. While development eventually led to the NSR, RGV, and TZR all using v-twins, there were a few experiments along the way, and today's TZR250 3MA represents an interesting attempt to solve the packaging issues inherent in two-stroke design.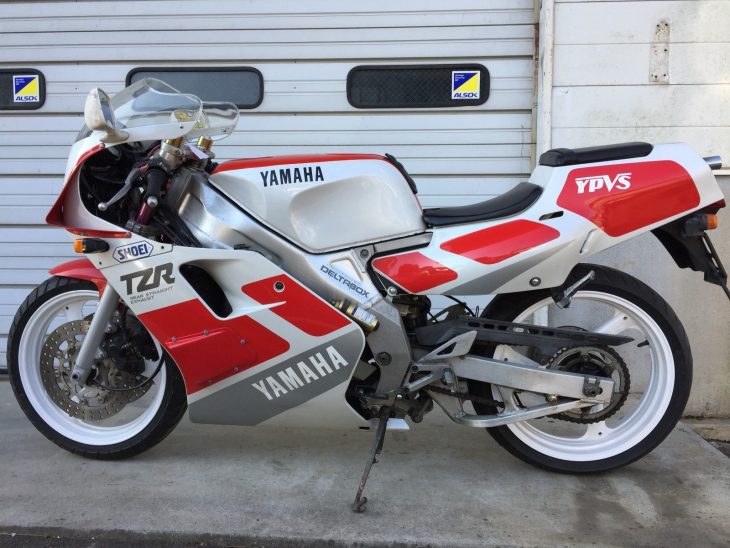 Obviously, two-stroke engines are very compact by nature: with no overhead-valves or cams, they're short, simple, and very light. But while the exhaust expansion chambers required for a performance two-stroke may not weigh all that much, their bulging shape takes up valuable real estate in a motorcycle. The famous "gull arm" swingarms of the period were one solution to the problem and allowed the chambers to tuck in close to the centerline of the bike to maximize cornering clearance. But the 3MA version of the TZR250 went a different route by reversing the cylinders so that the carburetors were at the front, with the exhausts exiting directly out the rear of the bike instead of curving around the sides or underneath. The bulbous expansion chambers fitted neatly into the seat, with the exhaust exiting through the tail.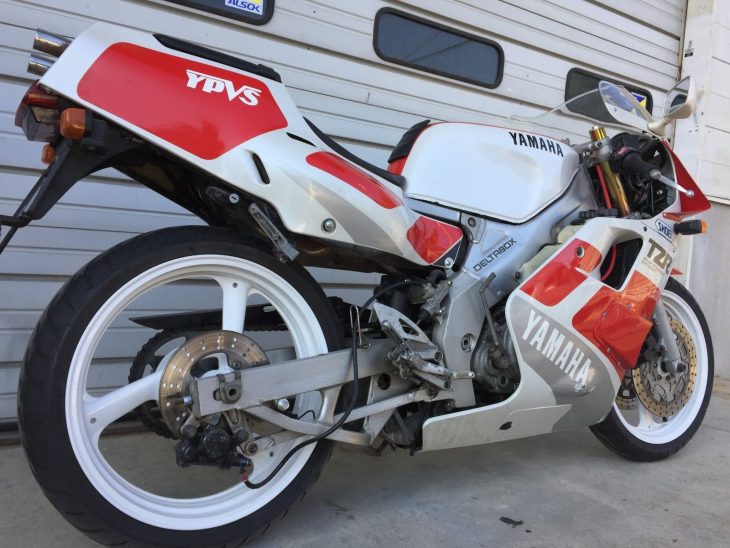 The design was eventually replaced by the v-twin 3XV version introduced in 1991 after just two years, so the experiment can be considered a bit of a failure. But there's nothing inherently wrong with the idea, and this is one of my favorite bikes of the era, at least in terms of looks and the weird factor: it's my deep and not-so-secret shame that I haven't ridden one yet, but here's hoping that the stars will align and I'll be able to find a decent California-titled example when the time is right. Scouting around the message boards, it seems that the bike's reputation for poor reliability is exaggerated but, as these were not often seen anywhere outside of Japan, parts availability will prove difficult.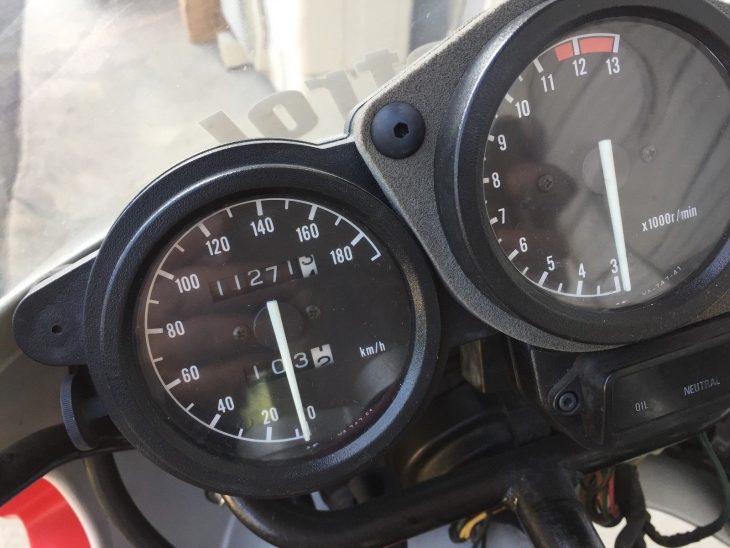 From the original eBay listing:  1989 Yamaha TZR250 3MA for Sale
The parallel twin reverse cylinder version. The bike is imported from Japan. Not registered yet in the U.S. This bike is sold without title. (NO TITLE) Start engine. Original Cowl. New Aftermarket Front fork innre tubes. Dragging brakes. Need to change tires (flat tire) and a battery. Some scratches and rust, so look carefully all pictures and video. This motorcycle is 28 years ago. Sold as is.

11271km (7003mile) LOW MILE. Sold as is with NO warranty NO refunds NO return. Buyer responsible for vehicle pick-up or shipping to your location. (ITEM AT CARSON NOW)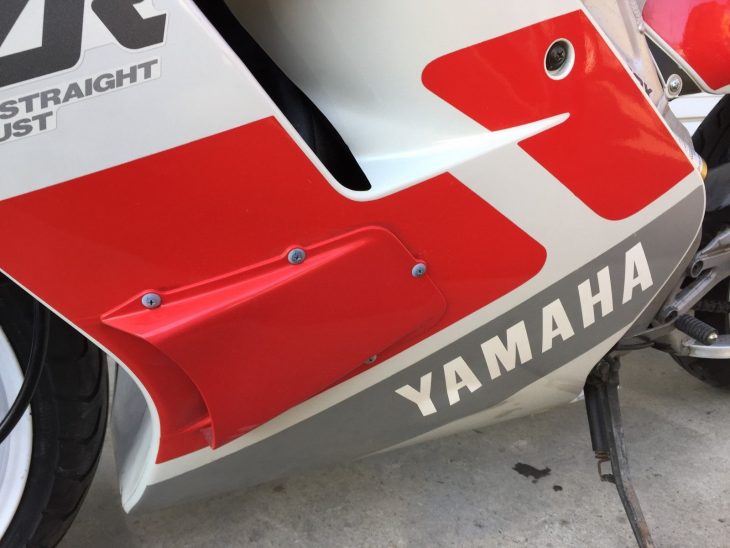 There's also a helpful clip of the bike starting, running, and revving. The seller's English is a bit limited, but it looks like the bike runs from the video and just needs a little TLC: a brake rebuild, new tires, and some minor cosmetic issues. Normally nothing you'd find shocking in a 28 year old motorcycle, but make sure you're prepared to troll eBay and use Google Translate to track down parts to keep this running. It's certainly not pristine and it's not the cleanest example we've featured on this site, but if the price is right, it won't take all that much to get this one on the road. Obviously, the usual titling issues apply, so I doubt this bike will remain in Southern California.
-tad