Great to see two Benelli's in a month, but two have popped up this holiday week !  This is an earlier example of the rear-radiator sportbike, with just dealer miles despite its litigious past.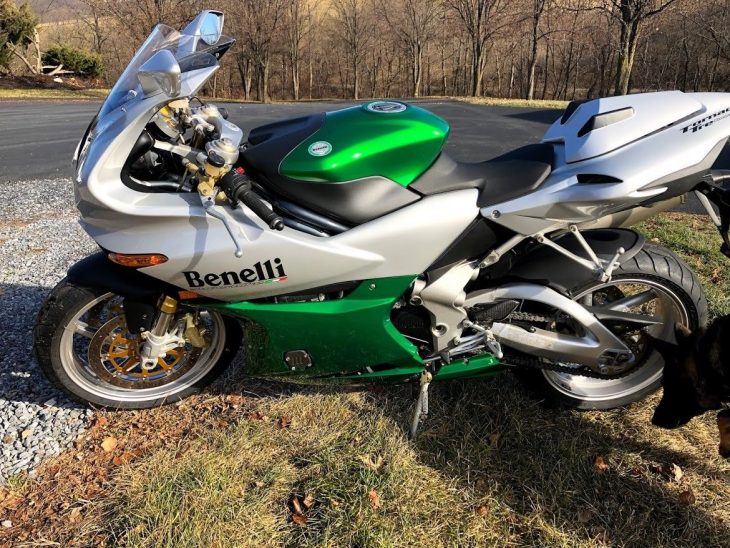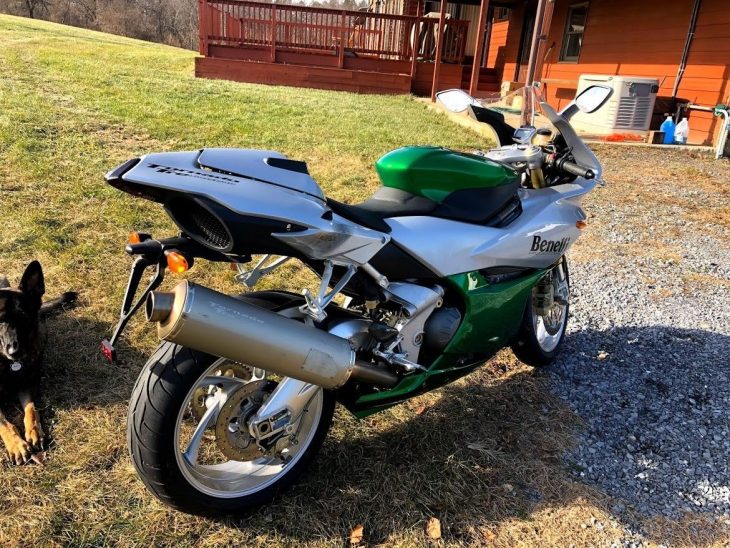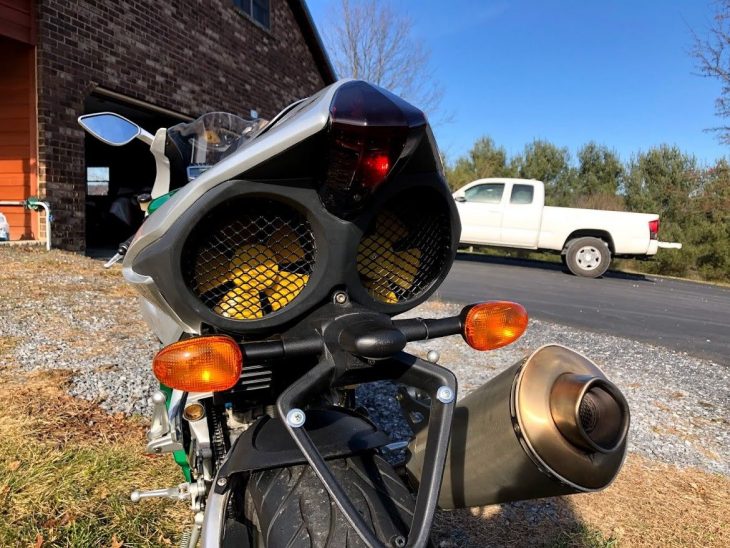 After difficulties in the late 1980's, the revitalized Benelli showed the Tornado in 1999, and developed the 898cc triple with a reputed 140 hp.  In concert with a desire to have the engine as far forward as possible, the radiator was located amidships with underseat fans vacuuming hot air out the back.  The tube and casting chassis is Triumph-esque, with premium Brembo and Öhlins components.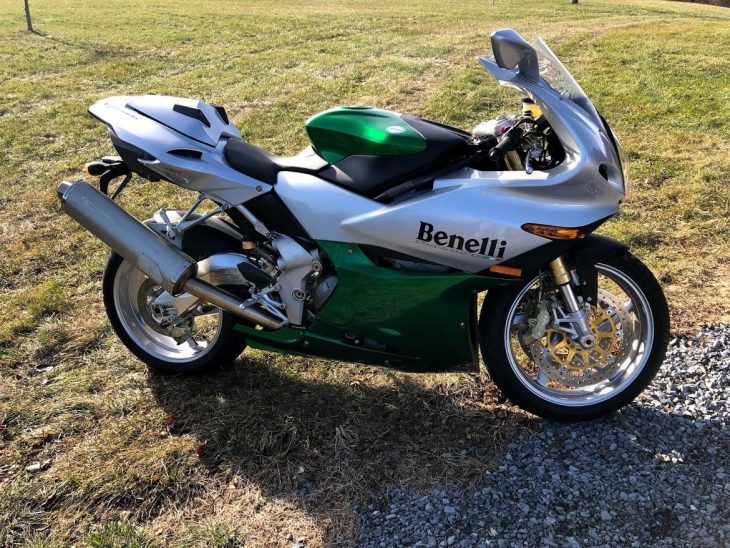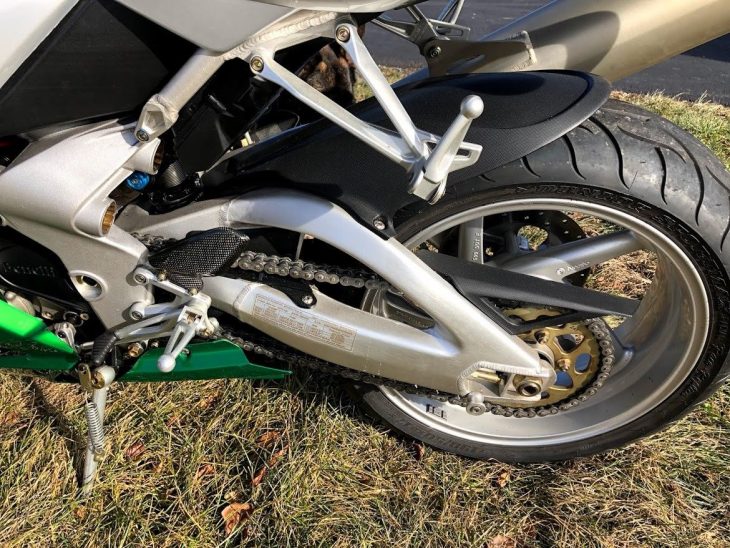 The Tré has traveled but unfortunately not much under power, between storage units mostly.  It appears as new except for a couple of very light marks.  The owner has dealt with a couple of storage-related issues, and the ECU re-flash hopefully exorcised the lean-running midrange flat spot.  From the eBay auction:
This example has now 198 original miles. I think it had 135 miles when I first got it about 6 years ago.  I found it in North Carolina.  It was said to come out of a storage locker. I had to chase down the original owner and pay off the bank loan to acquire title. That took a while.

I found a former Benelli technical rep who has a small shop near Pittsburgh. He helped me bring it back to life, fixed a few things and put in the current ECU map, etc.  That was when  first got it and Its been part of my collection ever since. More recently, I had to replace the fuel pump which went south from sitting. Back to Pittsburgh it went.

Its now again a turn key  bike! You wont find a cleaner nicer example but it does have a couple small hairline scratches in the lower left green panel. See pix. That's about it. The rest is as new.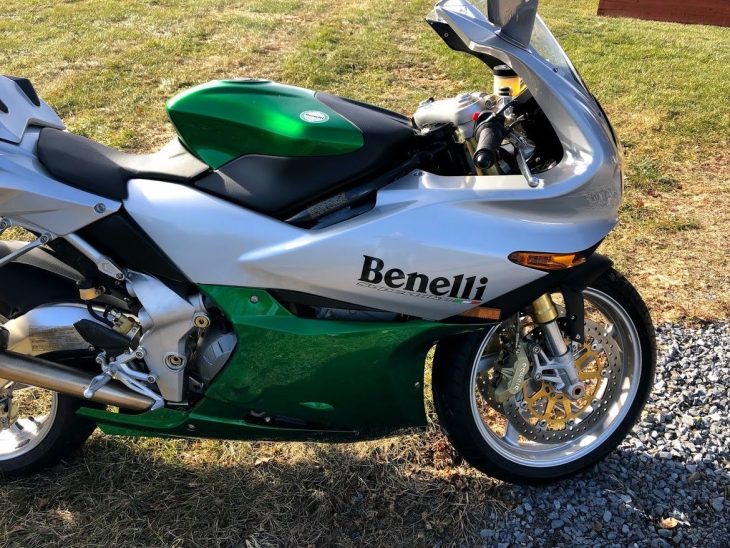 The offbeat design led to an 1130cc superbike and naked, but after a 2005 merger with Qjian Jiang the company's focus has shifted to smaller singles and scooters, though a 600cc four is still on their North American menu.  Good reviews for the Tré were tempered by ECU mapping and alternator drive difficulties, but once sorted it handles great and the 900 triple is a joy.  The asking price concentrates on all the good things about rarity, and maybe there is a buyer with the support network in place.  In the meantime, the rest of us can enjoy a very Italian sport from 2005 with just 200 miles…
donn