OK – so maybe that Honda CB50R was cool, but you're bigger than 50cc can motivate. Let's go back to cubes and revel in a bit more displacement and a whole lotta extra cylinders. Six, in fact. Know as the first production six cylinder street bike, the Benelli Sei is an interesting study in style, design, technology, marketing and showmanship. They are reasonably rare in the United States (and pretty much everywhere else) as Benelli did not have a tremendous production capability. The limited capacity to build them – and the high price – meant fewer buyers and ultimately fewer bikes. It is great to see a rare bike presented in this level of condition.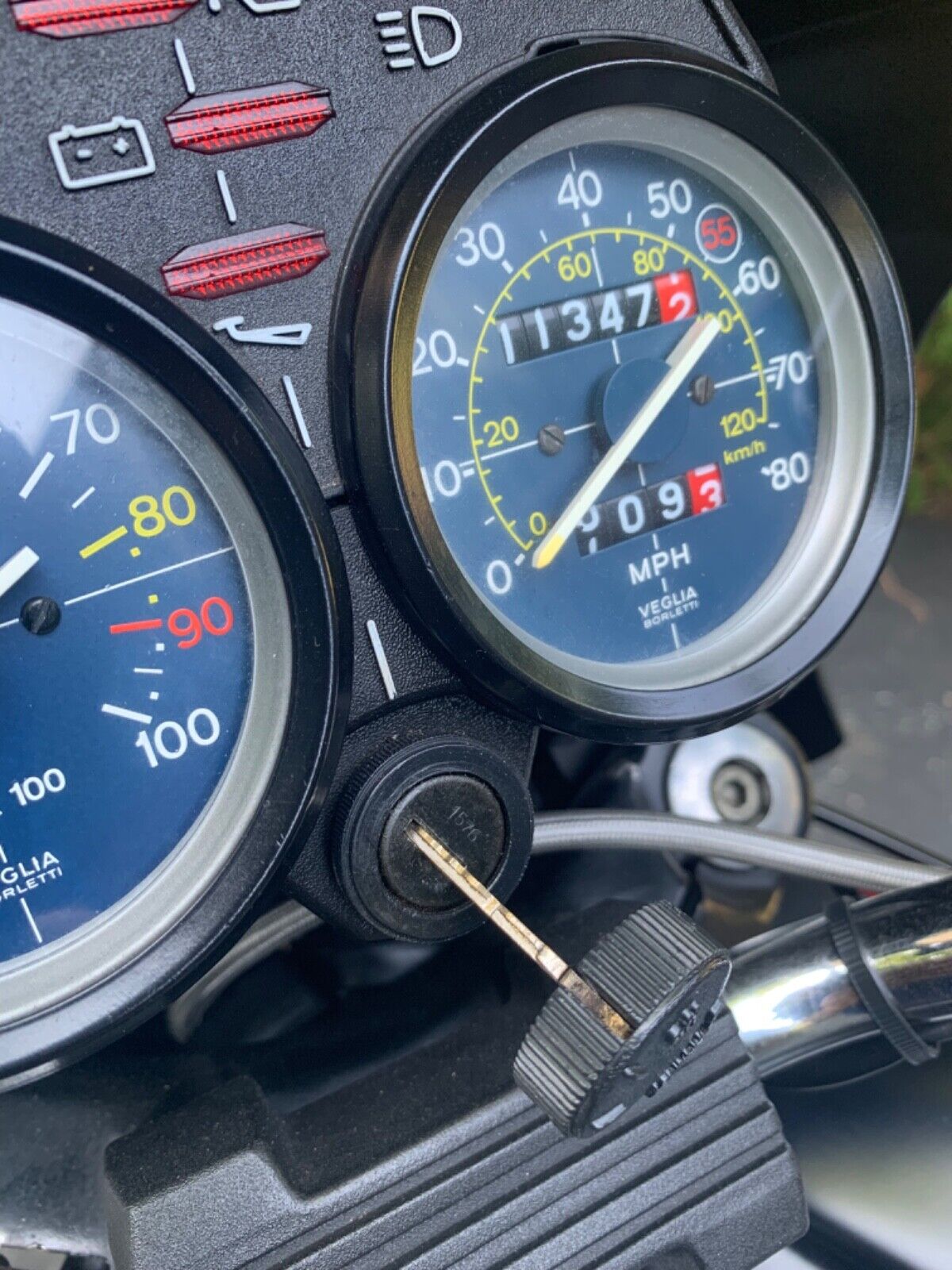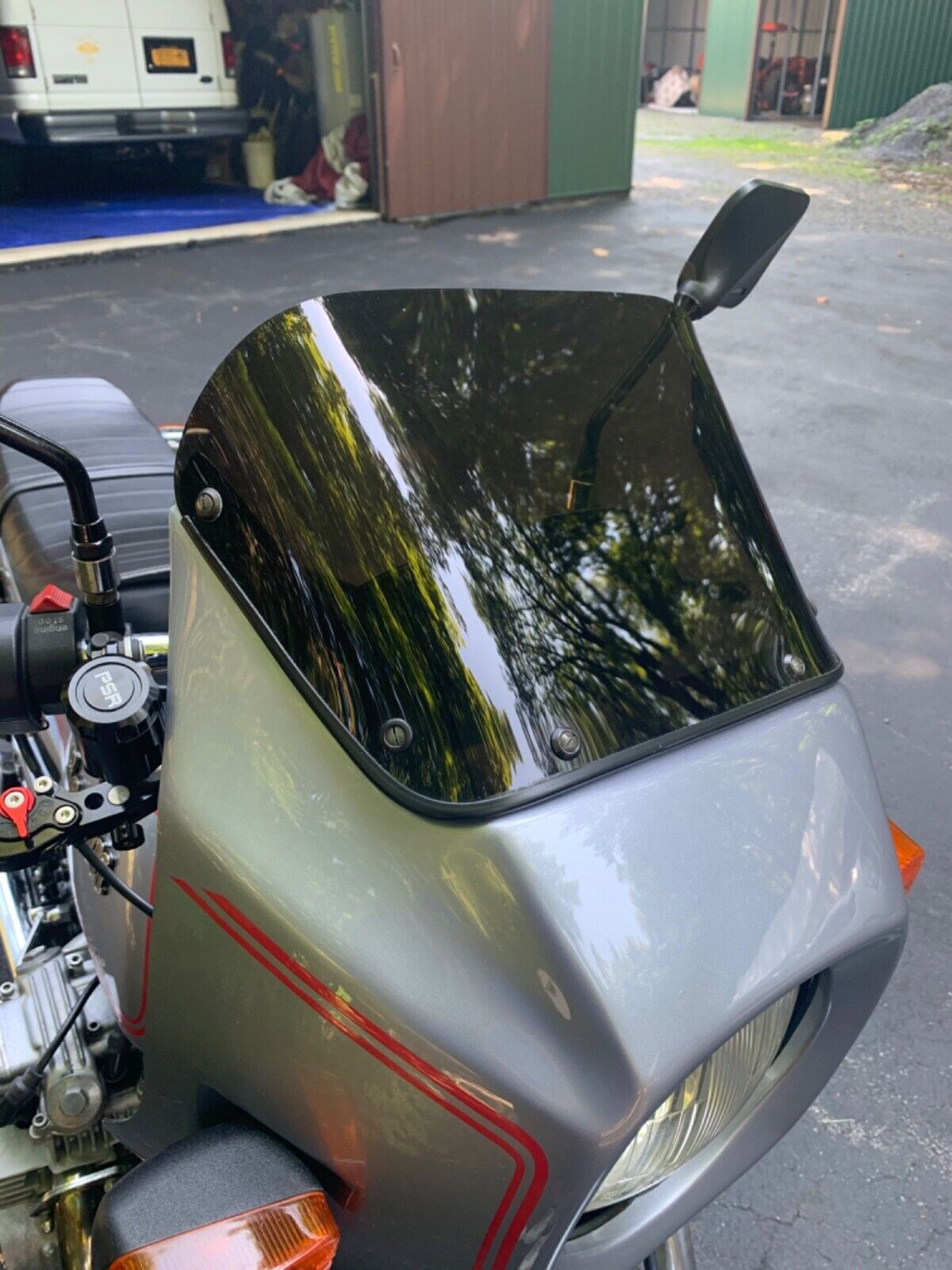 Benelli was founded way back in 1911 and survived two World Wars before economic conditions forced an ownership change in the late 1960s. The company was bought by Alejandro de Tomaso, perhaps best known for his sports car, the Ford powered Pantera. But de Tomaso was not just a one hit wonder. He was a conglomerate unto himself, owning a number of companies including such legends as Maserati, Ghia and Moto Guzzi in addition to his existing De Tomaso Automobiles. As for the Sei (Italian for the number six), this was a technology warning shot fired over the bow of the invading Japanese manufacturers who were eating Benelli's lunch (as well as breakfast and dinner) in the major motorcycle markets (especially the US). Taking the existing four cylinder Honda CB500 of the time, Benelli engineers simply mated two extra cylinders to the block to create the original 750cc Sei. Later models (such as today's example) were punched out to 900cc for even greater performance.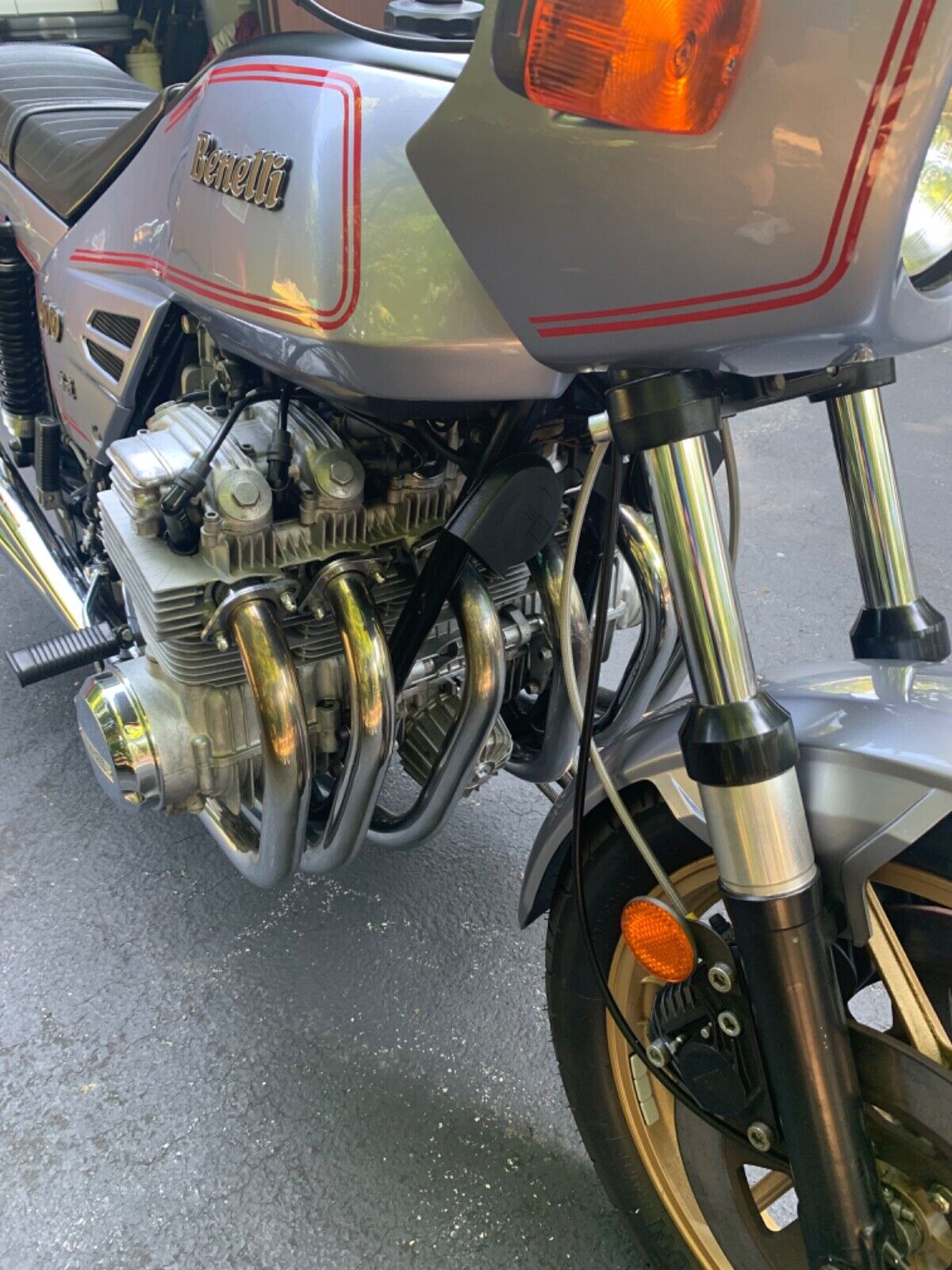 From the seller:
Up for sale a very rare Binelli Sei 900 with only a little more than 11k miles ..runs and sounds amazing with the rare 6 into 6 exhaust.I do not have the stock Silentium exhaust.previous owner upgraded the front brake master cylinder and lever also the clutch lever and cable,braided brake lines were also added.have all take off parts.Also all of the body panels were professionally painted a darker grey looks beautiful.New pirelli tires were also added.come with the stock duplex chains owners manuals and factory brochure.new battery just installed and a recent oil change just done.all electricks work as they should .enside of gas tank is like new seat is like new all origional,see picture.these bikes do not come up often
The 900 Sei is a beast with amazing lines. The view is dominated by motor at the front, but sprinkled with some sublime details throughout; just check out that double chain and those six exhaust pipes! And to be fair, this is a nicely restored example rather than a completely stock and standard bike, but it really does look amazing. Does it look $30,000 worth of amazing? That number is not too far off considering a similar model sold just this year on BaT for even more. You can take that with a grain of salt depending upon number of bidders, relative condition, etc., but there is no doubt that the value for these rare Italian machines is growing – and there is no real end in sight. The Benelli Sei is a historic model and a high-water mark for the pre-resurgence Benelli company. You can check out all of the details here, and Good Luck!!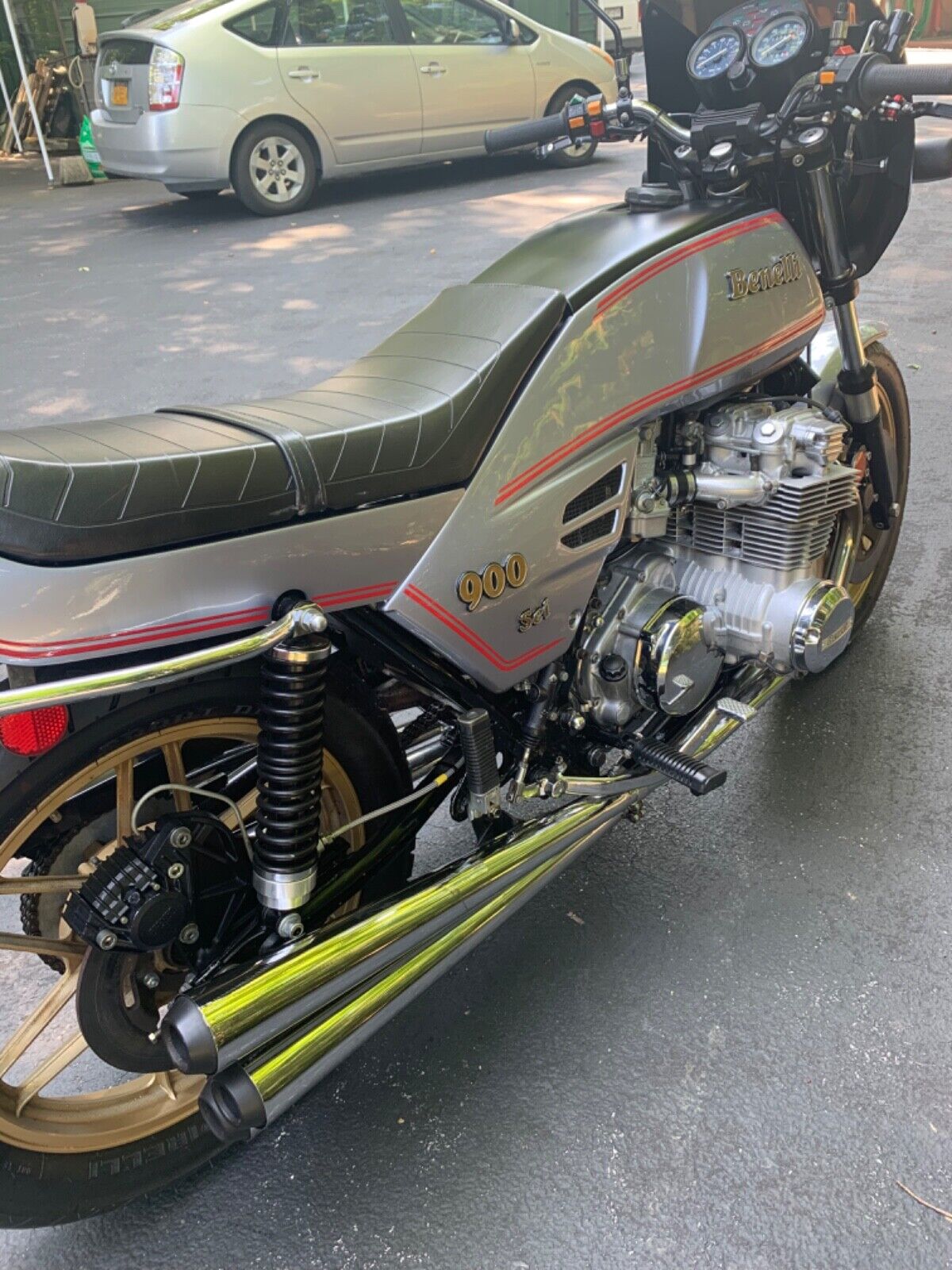 MI