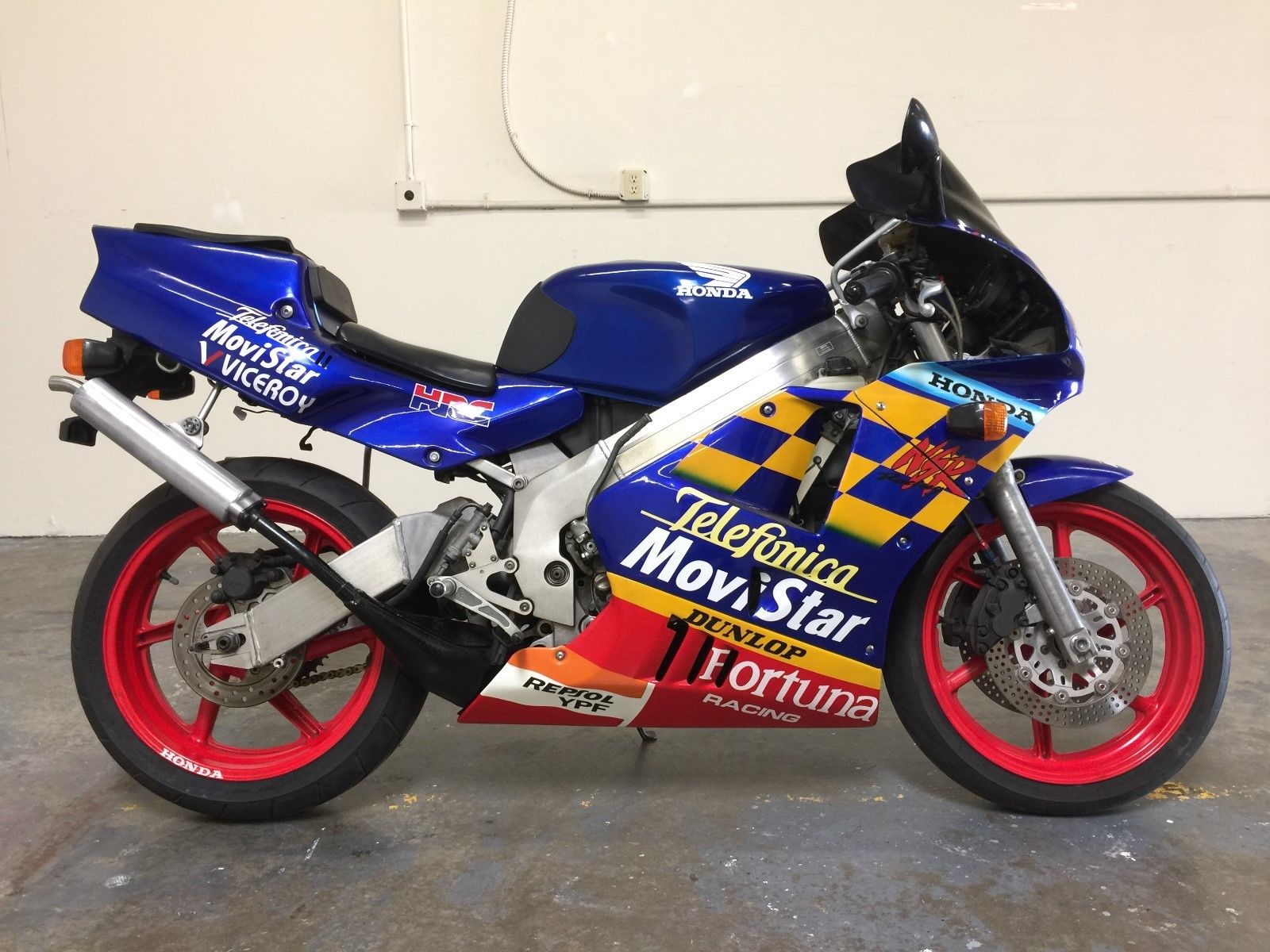 In the hardcore world of RSBFS, two strokes rule and four strokes drool (oil). The simple reason is power to weight: Take this 1990 NSR250R as an example: a 250cc v-twin producing approximately 45 HP in Japanese restricted configuration, has only only 290 lbs of bike to move. Similar four strokes have 10-15 less HP (even without home market restrictions) and are heavier by at least the same amount. An unrestricted 250cc smoker is a 60+ HP machine, tilting the numbers even more in favor of the two stroke. When it comes to ultimate performance, it is very hard to beat the sounds, smells and snot of a popcorn popper.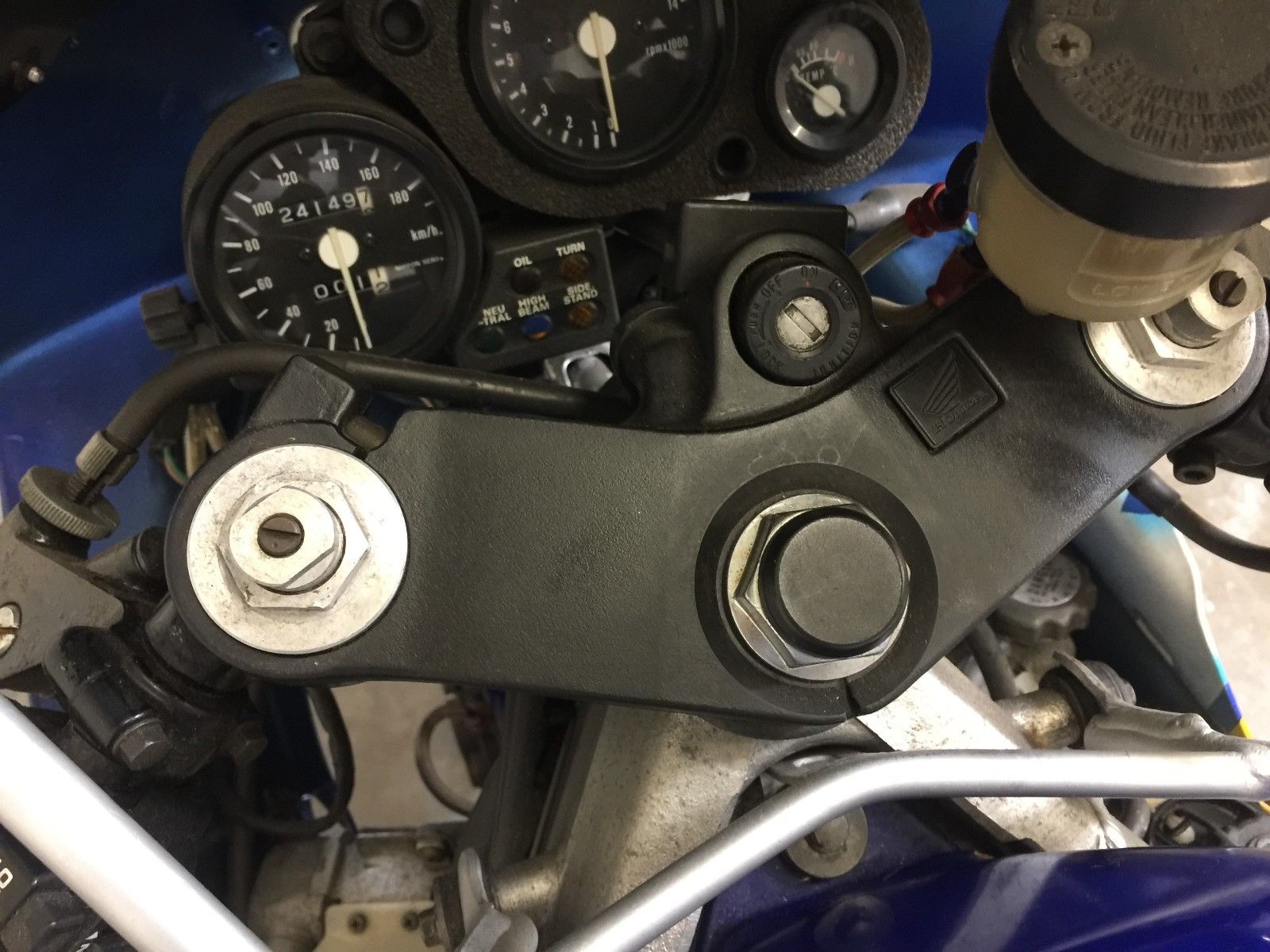 The MC21 edition of the NSR was a considerable step forward for the NSR line. Featuring a 90° liquid-cooled 249cc v-twin with a trick, six-speed cassette gearbox (making ratio changes possible without pulling the motor and gearbox), asymmetrical "gull-arm" swingarm for maximum cornering clearance (tucks the right side pipe up in tighter) and adjustable suspension, the MC21 is a proper sporting motorcycle. The dry clutch with its "race rattle" is another nod to the intentions of this NSR. An estimated 16,000 were produced for Japanese home markets and as exports to the Pacific Rim and Europe, but sadly America was never a recipient.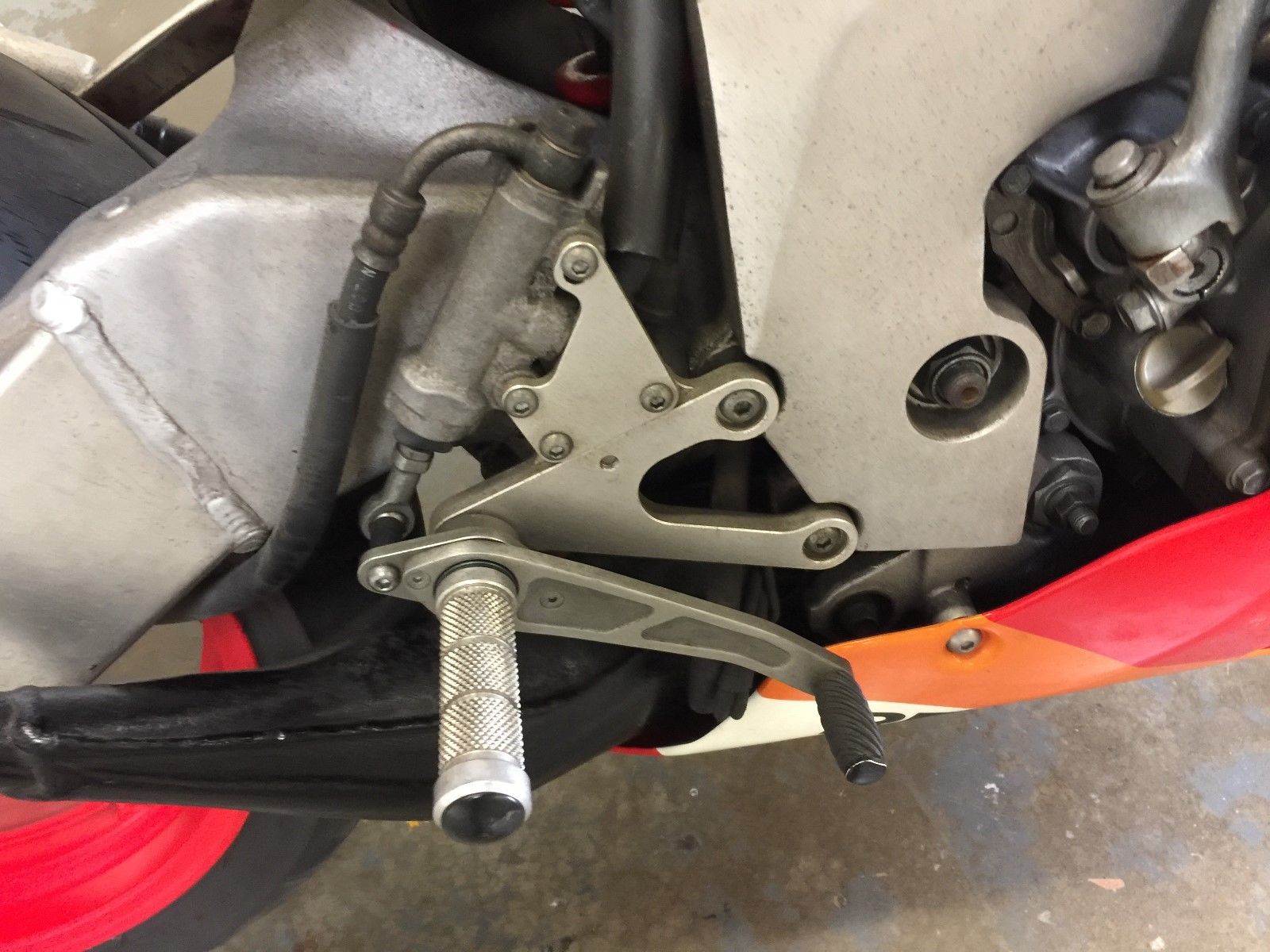 From the seller:
1990 HONDA NSR250R SE MC21 DRY CLUTCH
The bike is imported from Japan.
Not registered yet in the U.S.
This bike is sold without title. (NO TITLE)
We don't know how to get a titile. Please ask DMV
Start engine.
Aftermarket Cowl but Tank is original.
Not original color
Race Foot pegs.
Some scratches So look carefully all pictures and video.
Turn signals don't work.
This motorcycle is 27years ago .Sold as is.
24150km (15006mile)
Engine Number MC16E-1222422
Sold as is with NO warranty NO refunds NO return.
This is one of those listings that gives a RSBFS staff writer pause for thought. One one hand, this is a freaking MC21 edition of Honda's acclaimed NSR250 series. The fact that it is an import, reasonably rare in the US, a two stroke and undoubtedly a sport bike ticks most of the right boxes on our checklist. On the other hand, the lack of seller knowledge with regards to title (i.e. it currently sits in CA where you cannot get one for this bike) and the overall condition (i.e. not stock, less than pristine with unknown history) make for a bike to avoid posting. In the end the candor from the seller and the rattle of the dry clutch in the video won me over. It may not be perfect, but throw in some elbow grease and you may have a winner (provided you don't live in CA).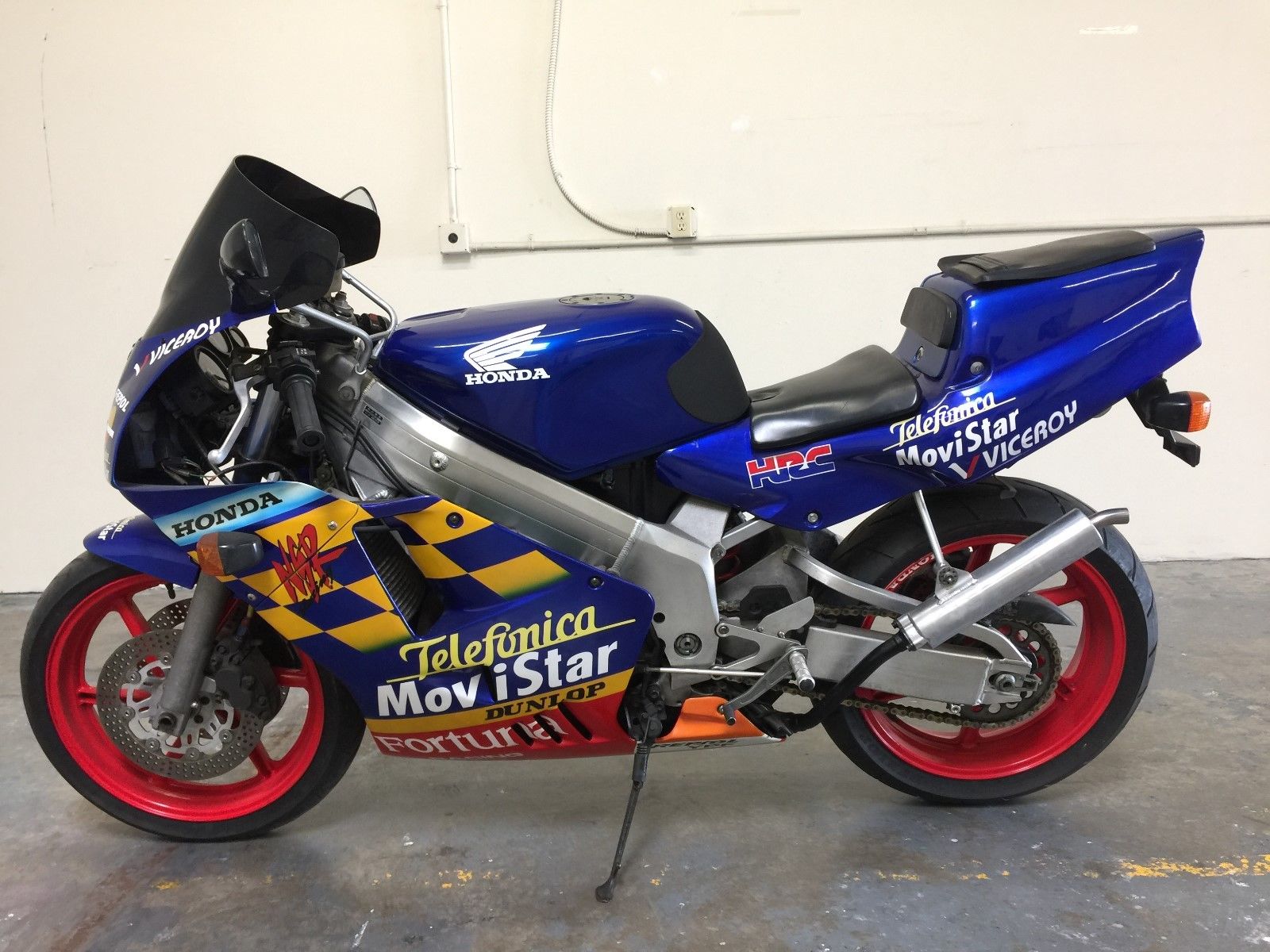 Which brings us to the bottom line: the opening ask for this auction is a fairly unrealistic $4,200. I think that the initial bid is high enough to scare most bidders away, even though it may be in the pricing ballpark. While the bike is rare, there are certainly other NSRs available. A really good MC21 can fetch $7,500 – $9,000 (just check out some of our past Featured Listings), but I think this one will end up in more conservative territory. Check it out here, and then be sure and jump to the Comments section to share your thoughts. Does this bike belong on RSBFS, or should Mike be lashed with a wet noodle soaked in castor oil for the post? Good Luck!!
MI