Hopefully I won't disappoint many people with such a tittle when presenting the model below:
A 1986 Suzuki RG500 2-stroke. Alongside the Yamaha RD500 v4 and the Honda NS400R 3 cylinder, these bikes represented the closest thing to MotoGP in the 80s… and still now (with the exception of the Ducati Desmosedici). To me the Suzuki is on a league of its own.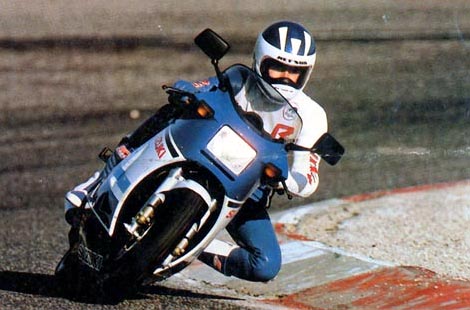 Delivering 95BHP for 156kg this bike was serious stuff. Add to it the typical character of 2 strokes with a narrow high efficiency band around a particular rpm range (result of the matching frequencies of back pressure waves from the exhaust and good filling of the gasoline-oil and air mixture in the cylinders' volume) and you'll have an experience that you will never forget. Below is an image of the peculiar double crankshaft "square" 4 cylinder engine: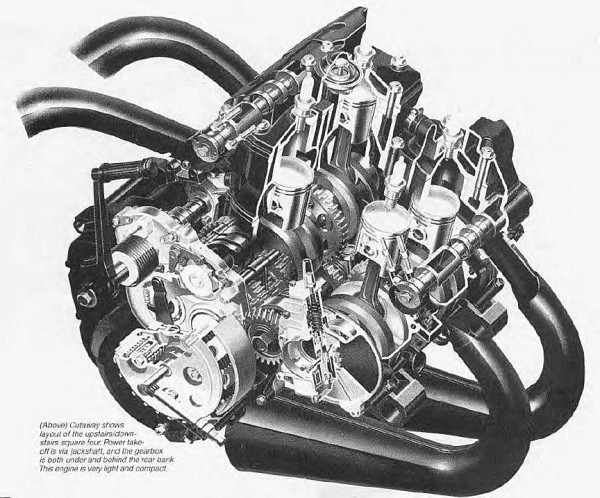 Wonder how such a beauty sounds like ?
Going back to the bike on sale, this is available in Italy. The bike is completely original and seems to be in top conditions as the seller describes:
moto da collezionisti! iscritta registro storico fmi , tutta originale , libretto di circolazione , targa originali , tenuta in modo maniacale!
for the non-Italian speaking it means roughly: "collectible motorbike, listed on the Italian Motorcycles's Federtaion (FMI) historical bikes archive, with original papers and original license plate (before the EU plate type), kept with the highest level of attention".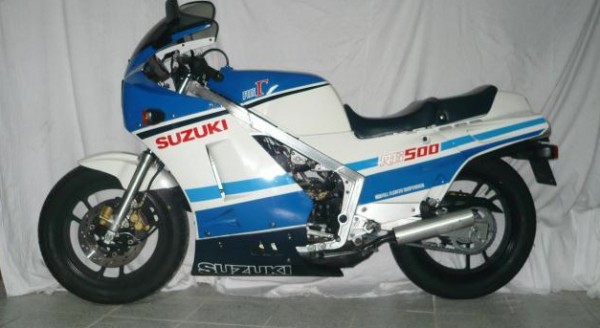 Yours here with 9500 Euro ($11800 USD).
Claudio