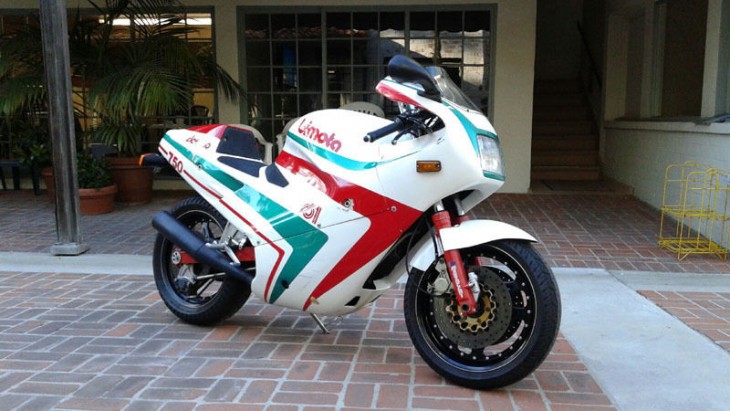 The DB1 was the quintessential Bimota, packaging a reliable Italian powerplant into a lightweight package with excellent handling… Wait, what? Actually, in spite of what you might expect, the belt-driven, SOHC Pantah engine is very reliable when properly maintained, and can be tuned to make good power. Sure, the 75 claimed horses don't sound like much, but the twin is very flexible and the noise, oh the noise!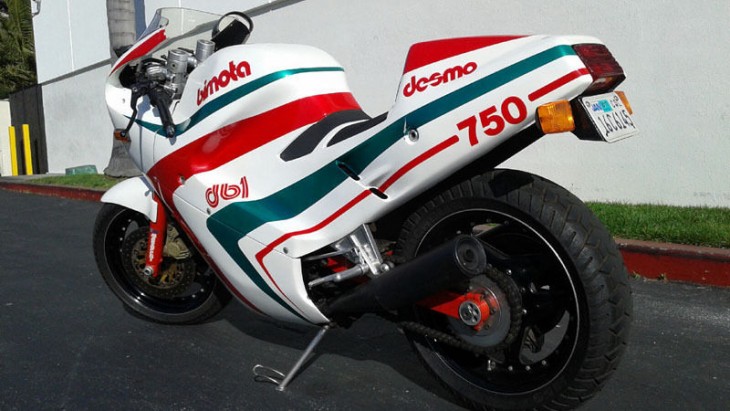 Although Bimota made its name building lightweight, nimble bikes around reliable Japanese powerplants, it's no surprise that, time and again, they've gone back to Ducati to supply engines for some of their best-selling and most popular machines. Ducati haven't always made the most powerful engines, but they're a great match for Bimota's lightweight ethos and the bikes that result are beautiful.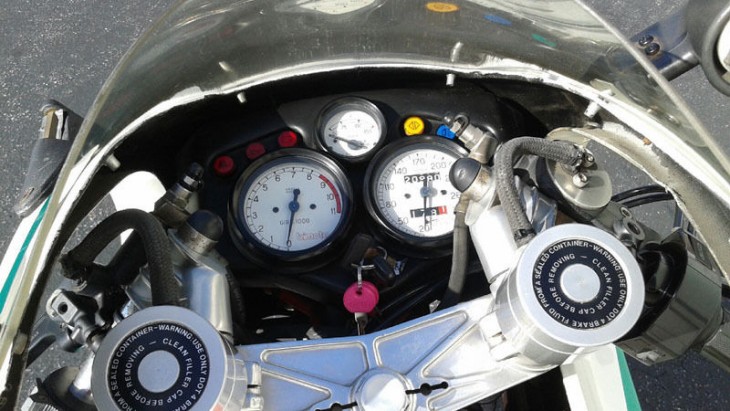 The seller indicates that this was originally a Japanese bike, but currently has a California title, which should allay fears of its legality, as California's DMV is notoriously strict.
From the original eBay listing: 1986 Bimota DB1 for Sale
Up for action is early 1986 Bimota DB1 This is a original clean motorcycle that I am selling my collection bike. The Bike is only 21000 KM (about 13000 mile). There is little scratch but never been drop or any accident.

This bike have been currently service and maintained (spend $900). All functions on the bike work properly. No oil leaks! Run perfect as new bike and It is stable at 240Km high speed. You will not be disappointed. 

The Bike was imported form Japan currently has California Title. It is a 1986 model but has been titled as a 1980 Bimota DB1. I purchased this bike in 2006 from a good friend who own Famous Bike shop in CA. The bike was stored at his bike shop and taken care of.

And this bike is for not a beginner, only for those who know the value of a Bimota and what it is capable of… I have a clear CA title in hand and I will be happy to answer any questions you have. The bike is sold "as is."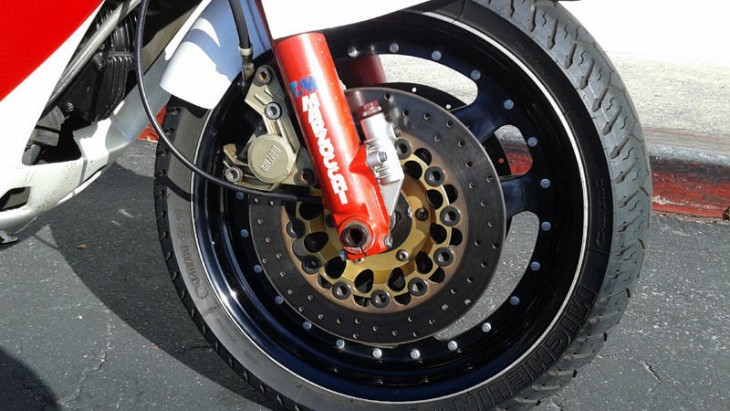 Built between 1985 and 1990, the DB1 was one of the best-selling Bimotas, with almost 700 produced. There's plenty of time left on the listing, and bidding is up to just $11,000 with the reserve not yet met. I'd expect this one has a long way to go before it finds a buyer.
-tad