This is a great looking, restored, YDS1R race bike on eBay!
Bike:  1962 Yamaha YDS1R
Miles:  TMU
Price:  $18,500/Offer
Location:  West Los Angeles, California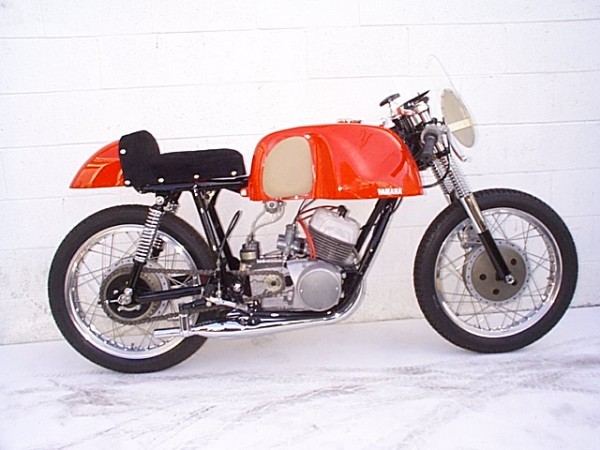 What makes a bike collectible?  Well, being the first production road racer from a multi-world-championship-winning motorcycle manufacturer can't hurt.  The YDS1R was Yamaha's first production road race bike and based strongly on the factory example–and which also lead to the TD1.  The YDS1R was originally a kit intended to be fitted to a stock YDS1, the kit enabled the bike to produce 30hp with a top speed of just over 100mph but was also a serious race bike in terms of maintenance and tuning.  Yamaha later offered the YDS1R as a complete bike and followed it with a YDS2R before finally releasing the TD1.  Read more about the YDS1R here.
The bike for sale here looks to be in outstanding condition with a 1st place trophy from the now defunct Legend of the Motorcycle Concours d'Elegance.  Here is what else they list in the ad:
Yamaha YDS1R for sale, Very rare Pre TD1 Road racer. Original Asama Road racer Gas tank,
1-1/2″ Yazaki racing tach, complete. ready for show.
Ordani racing brakes, (I have original Brake you can choice)
International shipping available.
I'll admit, I don't know a lot about these bikes but based on the date shouldn't this be a YDS2R?  Any aficionados, please comment and put me straight! See the bike with .
AG