Erik Buell extended his nine lives right into the CAD/CAM era, with the limited production 1190RX looking modern, sharp and well engineered.  Today's offering looks excellent despite one puzzling brush with reality.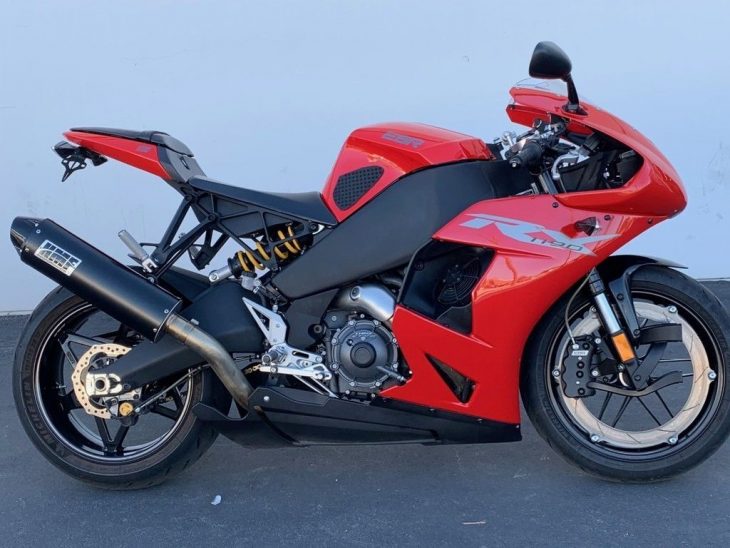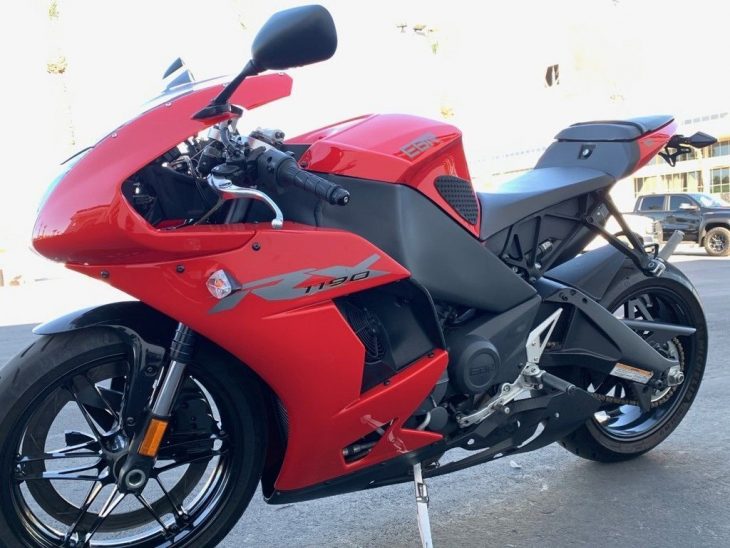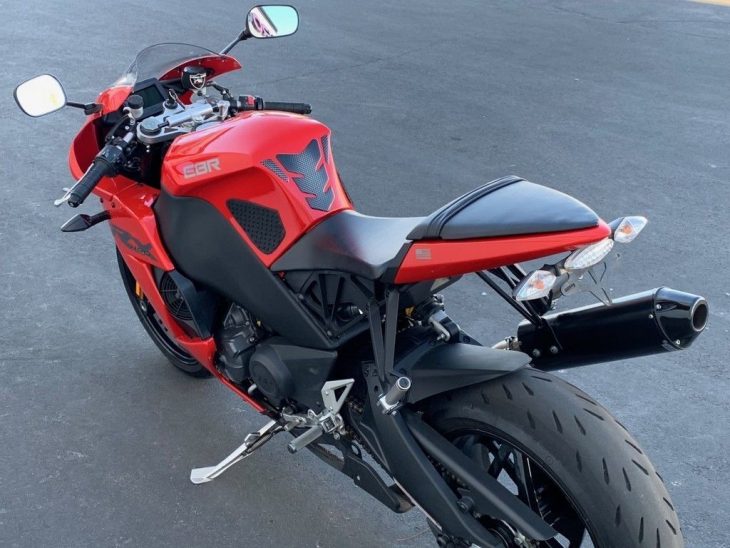 Toned down a hair from the racing 1190SX, the RX still claimed 10 more hp out of the Rotax-based twin, and reviewers enjoyed the wider torque band.  A taut front end design helped keep the wheelbase to 55.5 inches, with nicer Showa forks and monoshock.  The signature zero-torque -load front disk uses an 8-piston caliper, with its own cooling ducts to keep brake temps within limits.  4.5 gallons of go-go juice is carried in the frame, keeping the c-g in place as the fuel gets used.  185 hp on two wheels is an exercise in countermeasures, and the 1190RX uses electronic fuel injection in concert with 21-step traction/wheelie control and a vacuum slipper clutch.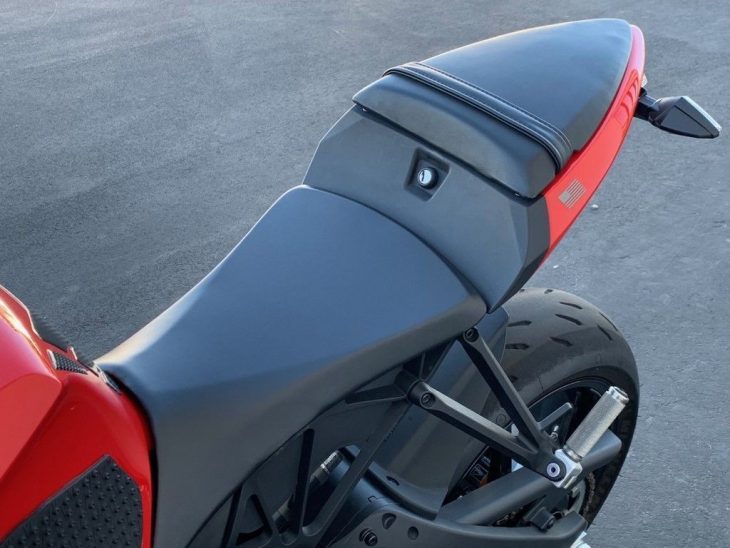 Presented  by a Las Vegas dealer, this EBR shows under 5K miles and looks great save one faux pas by the nearside mirror.  Possibly a replacement could be had from Buell, or a used part or repair might be economical.  No history provided but there is a little borrowed ad copy in the eBay auction –
More than three decades of racing, engineering, and manufacturing experience goes into every motorcycle we make. You won't be disappointed upon setting eyes on our newest creation – the 2014 EBR 1190RX. It has been built from start-to-finish with pride, joy and a relentless passion to bring you another world-class sport bike from the heart of America.
EBR Motorcycles are unlike anything else on the road or track. What makes them so different is what makes them so distinctly better.
The 1190RX was priced competitively for its performance, but still was a stretch for a "new" brand.  They've had their ups and downs, but the website shows new models for 2022.  So much innovation in this all-American story that it would be a mistake to count EBR out.  Listed for about half of what they cost new, this 1190RX might be a singular ride and even a bargain.
-donn