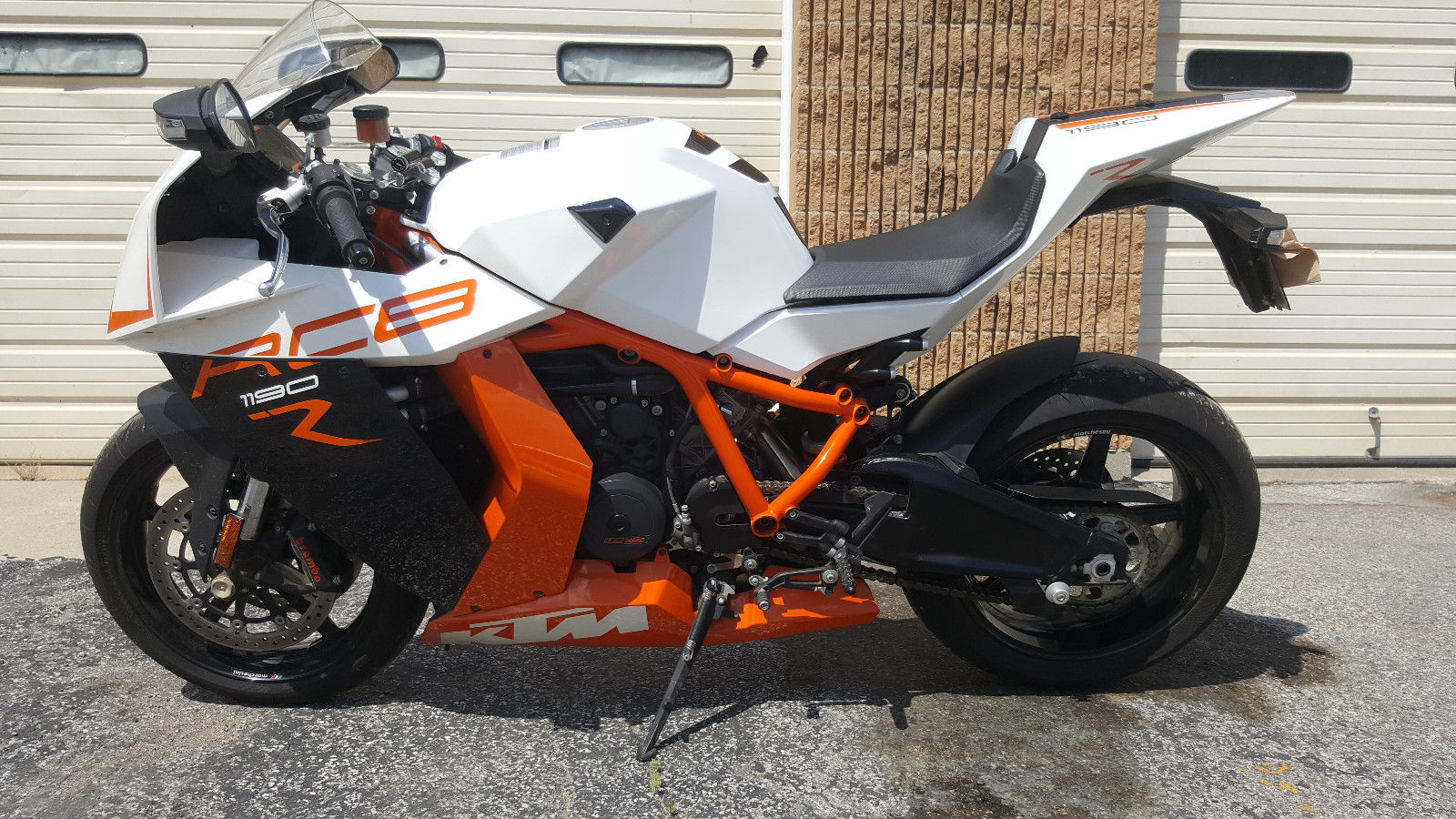 The mighty RC8R was started as an internal pet project wtihin KTM R&D. This was no mere "sporty bike" project. Rather, the RC8 lineup was designed with racing in mind – Superbike competition and more. The culmination of that project was the "R" model RC8 – with top-shelf components and exclusive performance that rivaled the best of what the world had to offer. It was raced in competition with limited success, but paved the way for what is now KTM's MotoGP project. You'd be forgiven if you missed the RC8R in competition; most American buyers seemed to completely miss out on the RC8R in the showrooms too. With only a few hundred sold per year (tops), KTM eventually pulled the plug on this mega street bike. Today, the only SuperSport in the KTM lineup is the RC390.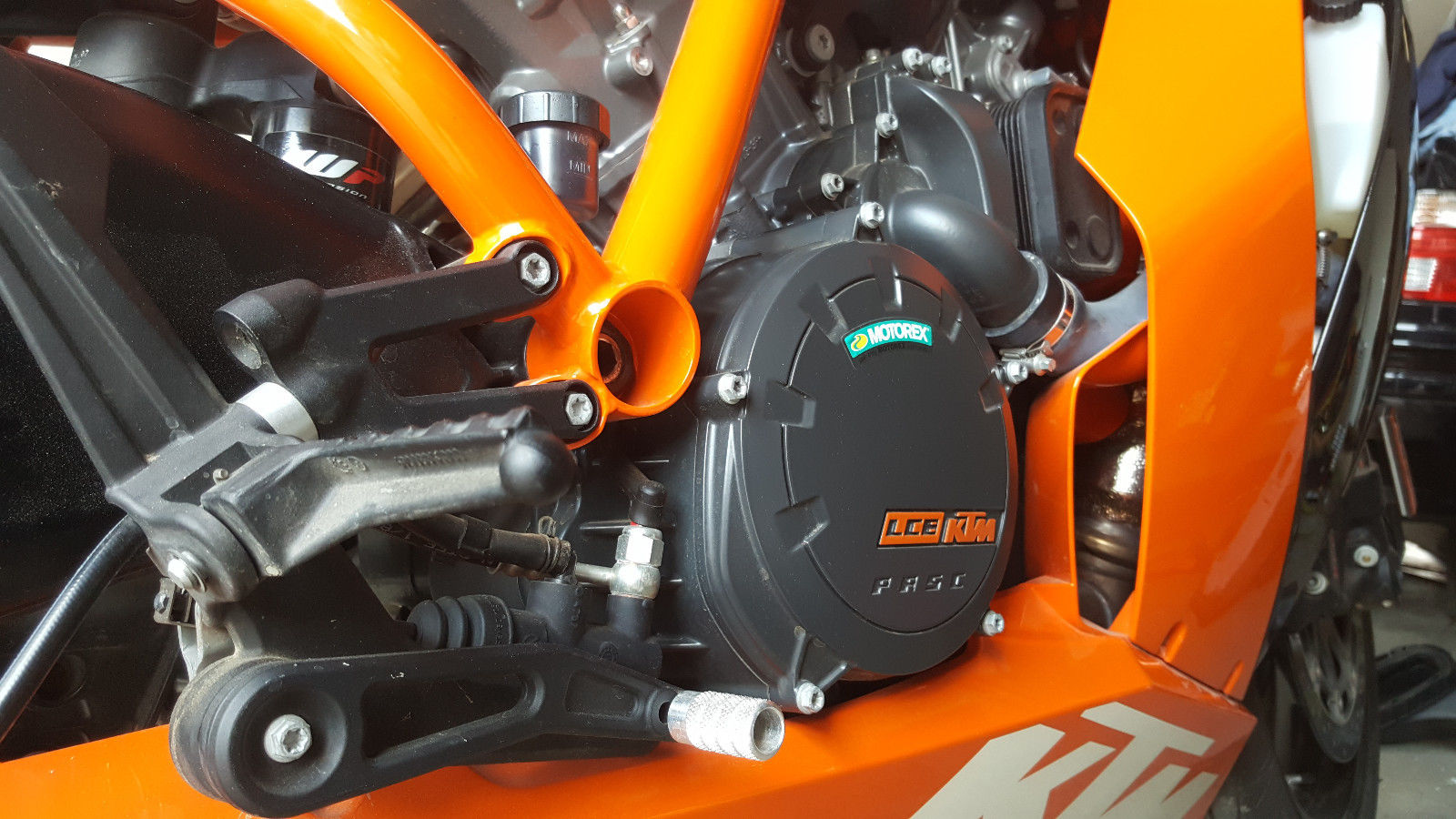 The backbone of the RC8R is a tubular lattice frame of high-strength chrome-molybdenum steel. This is a page out of the early Bimota handbook, and resembles the handiwork of Ducati frames (except for the color, of course). On to that solid foundation KTM fitted a massive swingarm with adjustable pivot points. Suspension is WP on both ends, completely adjustable, naturally. In fact, adjustability might just be the RC8R's calling card: foot pegs and controls, seat height, and levers are all adjustable to help best adapt the bike to the rider. That is race bike level of detail, and certainly helps the rider control the 173 HP booming out of the 75 degree angle V-twin. Stopping this just-over-400-pound (dry) beast are Brembo radial mounts attached to lightweight, Marchesini aluminium die-cast wheels. All in all, a very formidable package.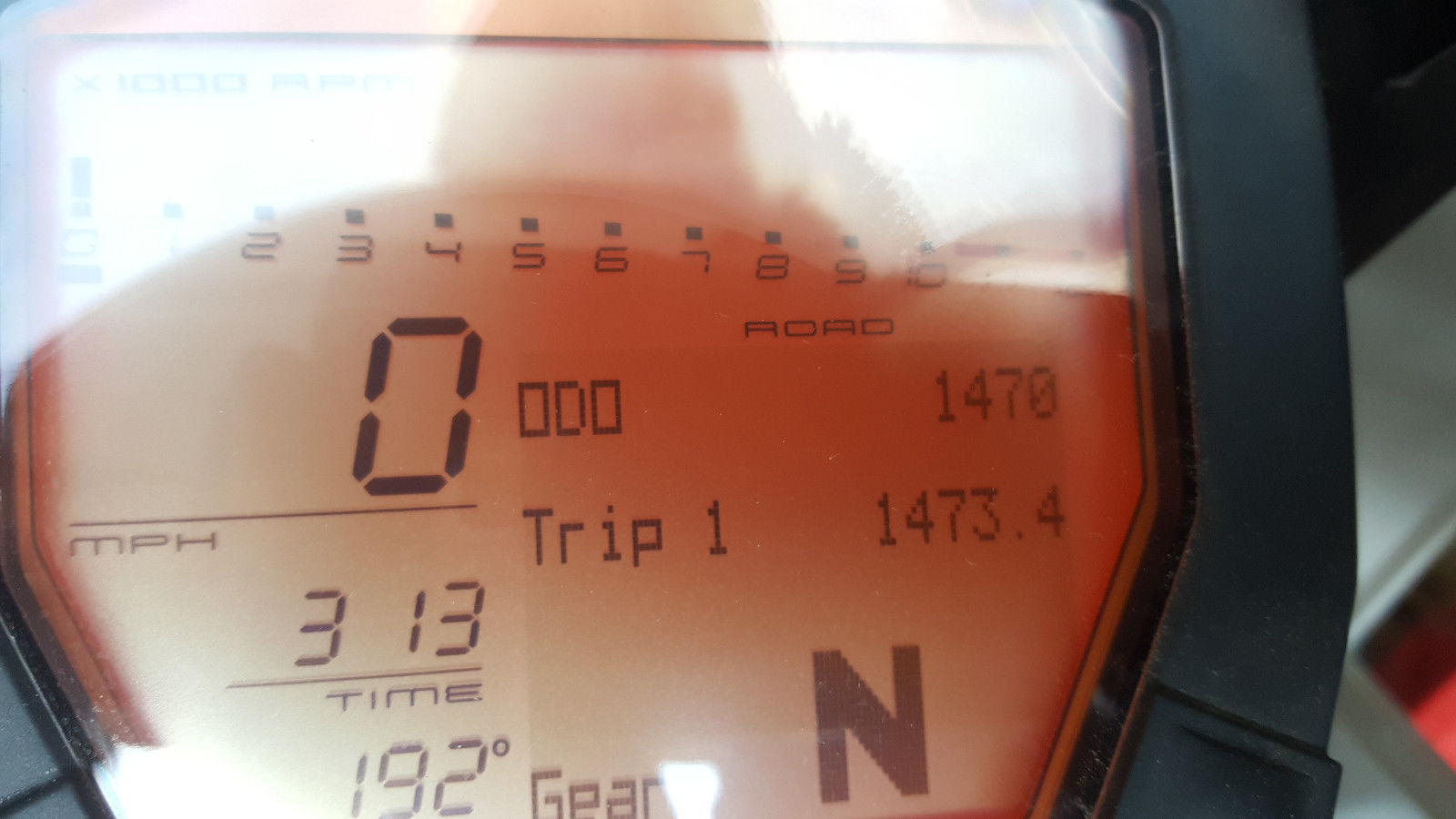 From the seller:
2013 KTM 1190 RC8R White/Orange Only 1,400 Miles
Can't be told from new – Full Service History / Climate Controlled Storage
Original Books' Service Manual Keys & Tool Kit
Private Party Sale Title in hand Ready to transfer. No Paypal Game Cash or Bank check Only
Exterior Color:
White/Orange
Engine:
1195 cc
Title Condition:
Clear
The KTM RC8R does not quite have the supermodel good looks of the Ducati Panigale, but that keeps it from being a "me too" type of machine. Poised – as if ready to transform into something else – the KTM looks raw, mean and fast. These are wonderful bikes indeed, and the later year variants (such as this 2013 example) are free from the minor hiccups and teething that plagued the first year models. This is a solid, reliable, and confidence-inspiring mount, sure to make a statement when you arrive. Even sitting still it has a unique – exclusive – quality.
This particular example has only 1,400 miles on the clock; that helps explain why it looks so clean. There will be those that question a bike that has been ridden so few miles, but one man's garage queen is another man's nearly new motorcycle. And since you cannot get an RC8R any longer, wouldn't you rather get the newest one you can? Bidding starts high on this one: $12,995 is the opening ask, with a reserve in place. It may be too soon for these oddball quasi-Ducs to appreciate, as they were only recently discontinued (due to poor sales). In time, I would have to think the collecting world would come to appreciate this bike somewhat differently. Check it out here, as there are plenty of great pics of this steed. Then just back to our Comments section and give us a piece of your mind on this KTM: Is it a current superbike, a flash in the pan, or a future collectable? Good Luck!!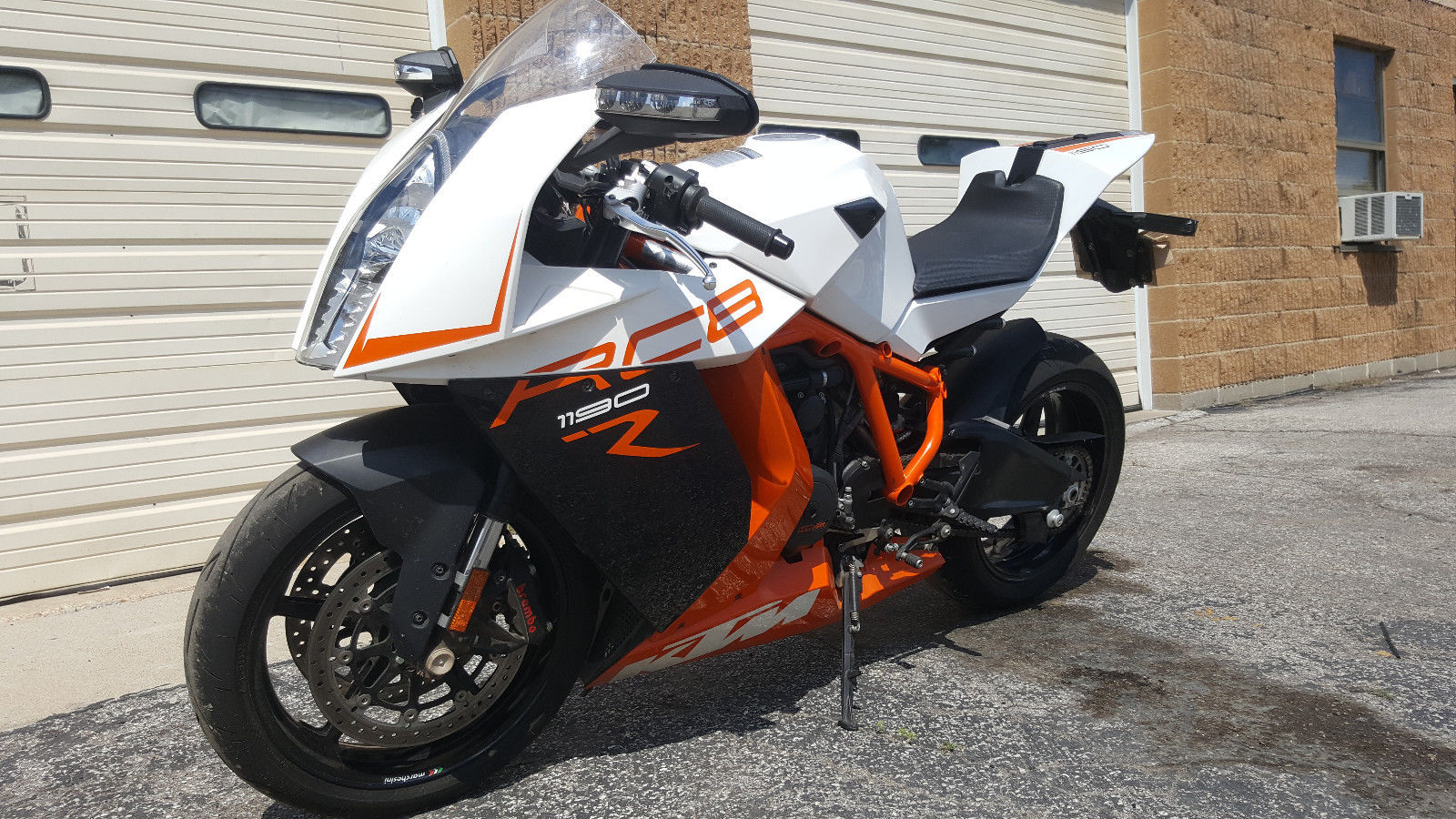 MI