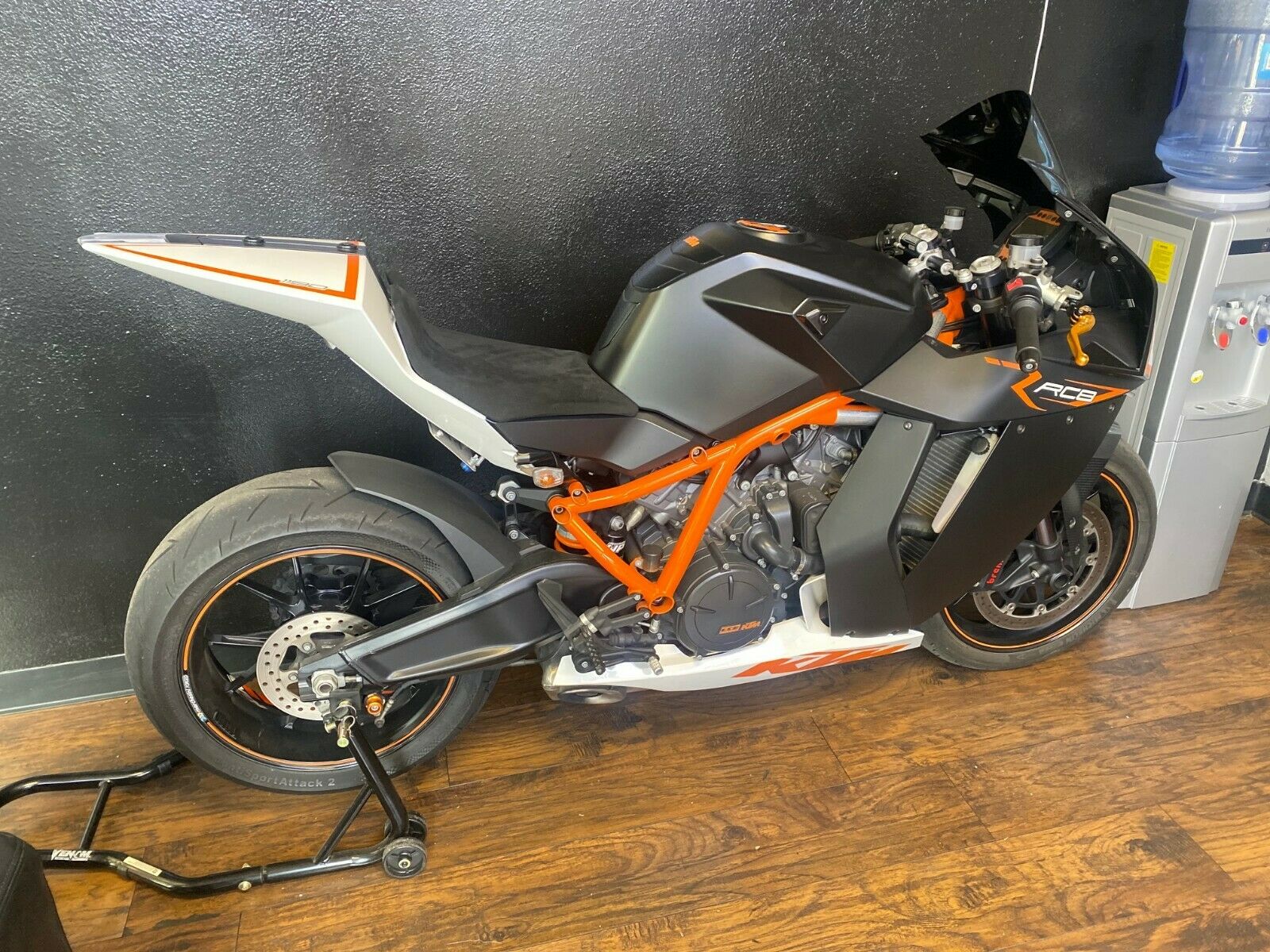 If you are looking for a great open class sport bike that does not go the way of the Japanese Big Four or that Italian V-twin factory – in other words if you want something different – smart money might just put you on a KTM RC8. But today's example is not just a vanilla RC8, but rather the high end, punched out, lightweight R model. As with Ducati, the R spec in the KTM world equates to a formidable piece of near-race ready machinery.
Unlike the base model with it's measley 1148cc, the 75 degree Rotax V-twin on the R model is punched out to a massive 1195cc. With a lightweight valve train which includes materials such as titanium, the big K bike can spin to above 10,000 RPM where power peaks at a stunning 170 crankshaft HP. This twin has a lot of bang, in part due to it's extremely high compression ratio of 13.5:1. Keihin fuel injection helps feed the monster, and beneath the angular bodywork hides a massive radiator to keep things cool. The chrome moly frame is built in-house, but like Ducati many of the ancillary components (wheels, suspension, brakes) are farmed out to reputable manufacturers of note: Marchesini, WP and Brembo monobocks, respectively. Tipping the scale at 400 lbs, the RC8R is a powerful weapon in the hands of a good rider.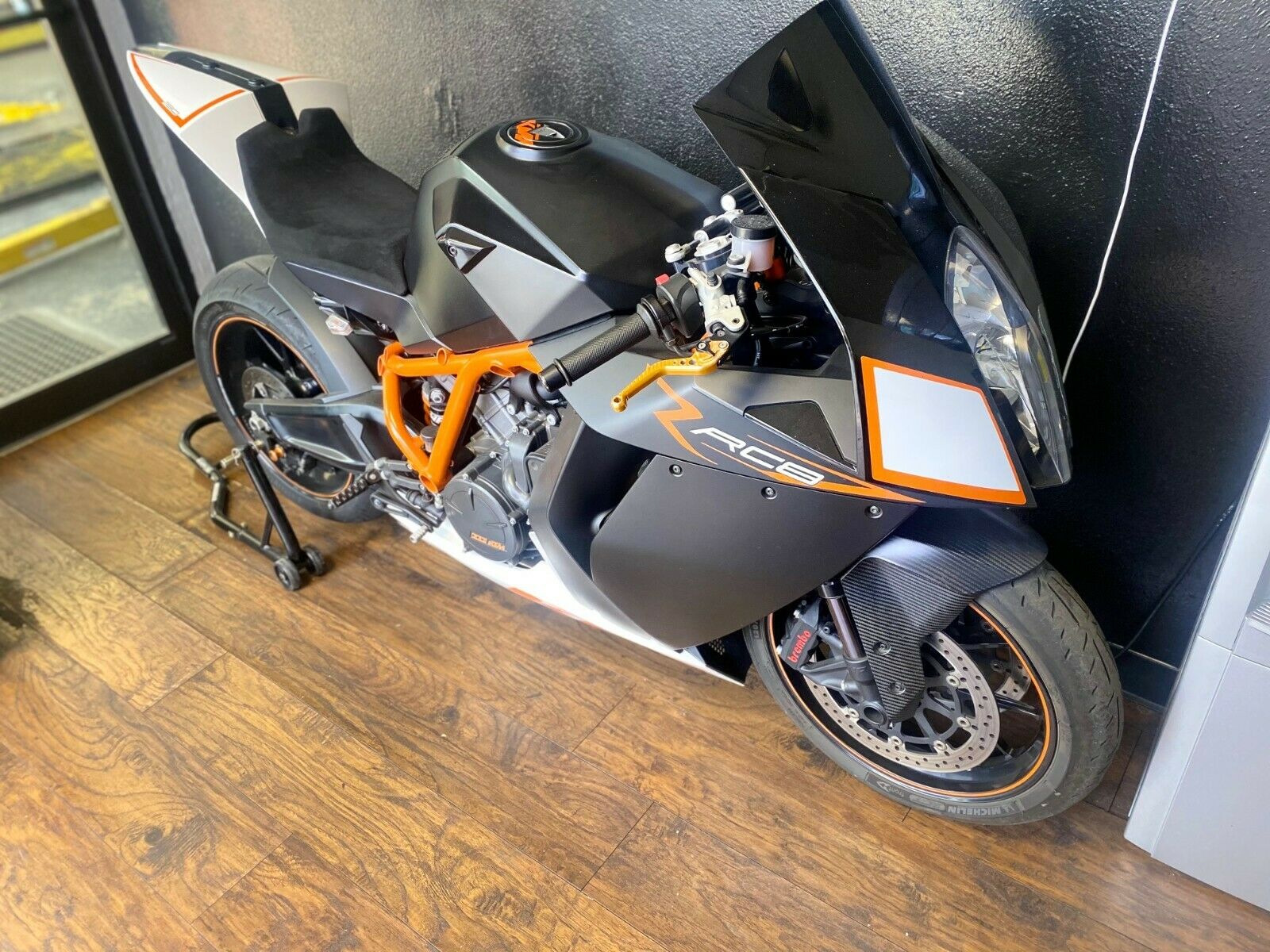 From the seller:
You are looking at an adult owned KTM RC8* R version. The bike is in immaculate condition and turns heads whenever it is ridden. The bike is in great condition with little to no wear. The bike is unmolested engine wise and sports several tasteful cosmetic upgrades. One of is a 100% authentic Alcantara seat. Other modifications include shorty levers, carbon fiber front fender, fender eliminator, swing arm sliders, and other minor misc parts. The bike rarely gets driven (once a week to the my gym) and back to my performance shop. All the maintenance on the bike is up to date and should not need servicing for about 3k. The RC8 is a super rare bike, but the RC8 R (which this is) is even more rare. This is a superbike and it not meant for 1st time riders or those who do not have experience riding motorcycles. The bike is ready for a new home and for someone to enjoy the sounds and beauties of a v twin!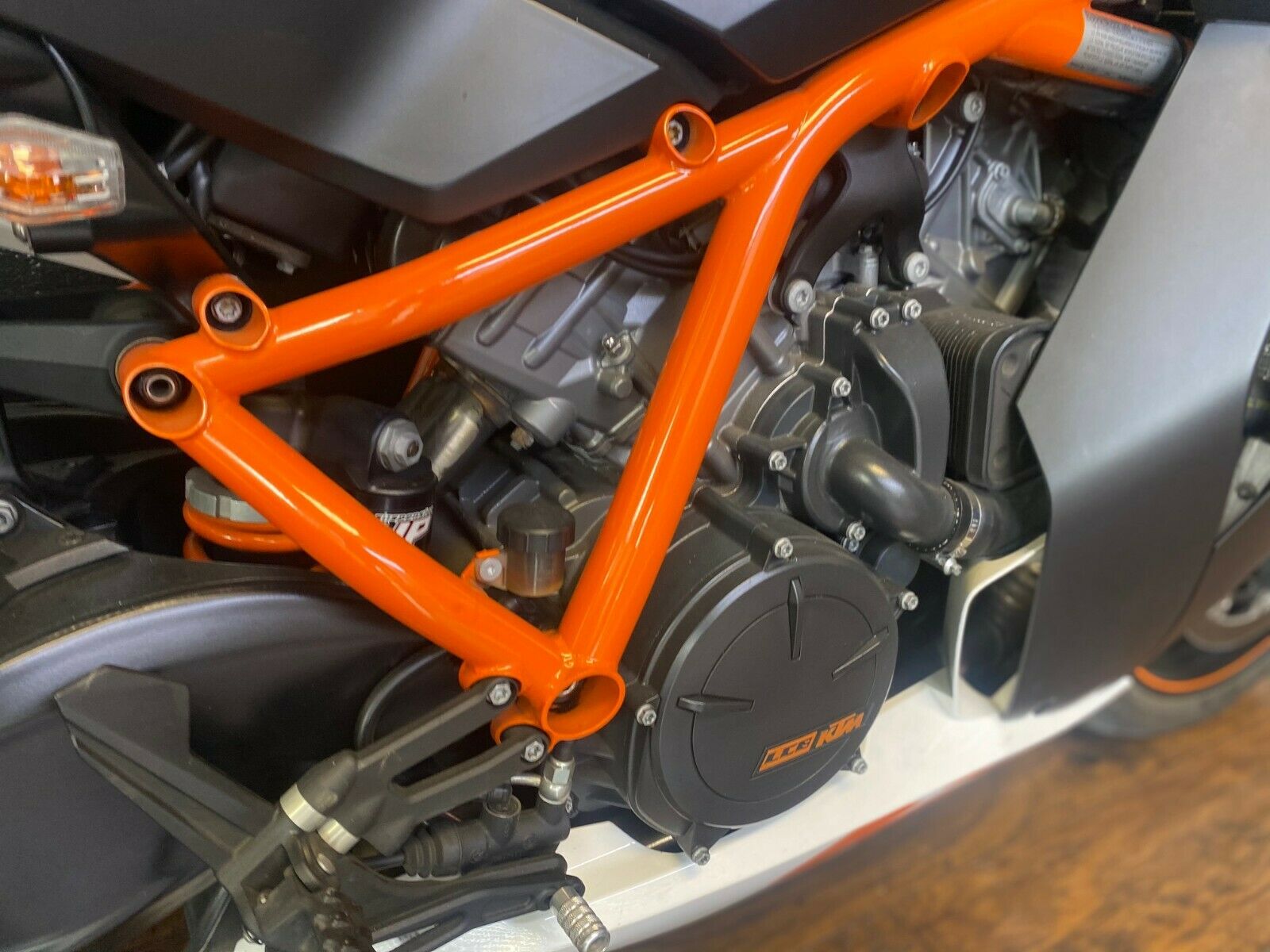 One piece of the puzzle that many riders do not consider is comfort. How well you fit on a bike determines how well you can ride said machine. In this area, KTM shines beyond any other bike of the era with the sheer number of components that can be adjusted. A short list: Both levers are adjustable, handlebar adjustable for height, seat and rear subframe adjustable for height, Footpegs, shift lever and rear brake lever, front forks, rear shock, and rear ride height. And if that wasn't enough, the clever LCD gauge package contains several different functions and views, including a track mode and lap timer.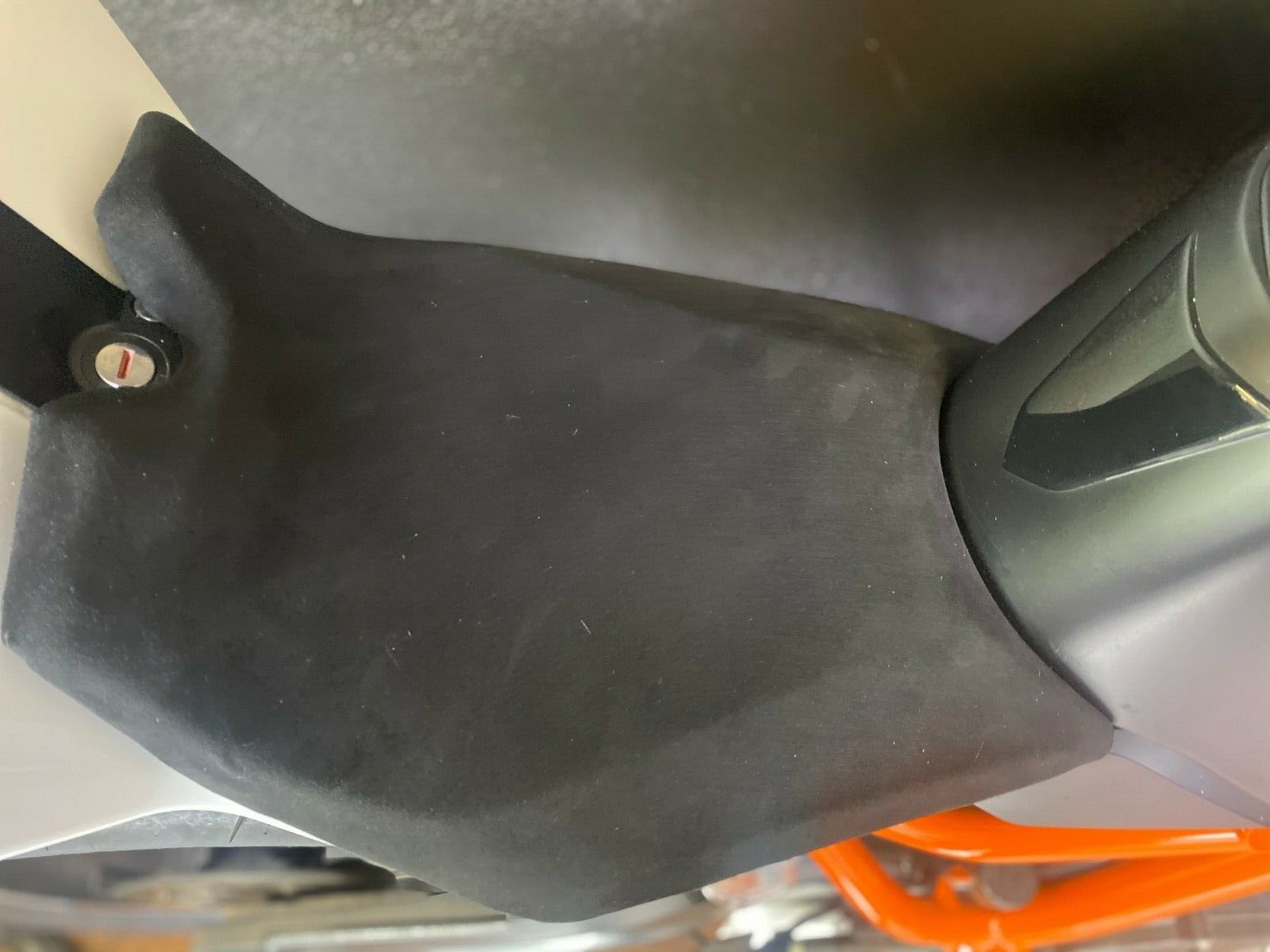 The RC8R was a monumental performance boost over the RC8, and a monumental price boost as well. Buyers could expect to shell out $20 Large for one of these very rare bikes. And sadly in just a few short years KTM removed themselves from the big-bore street bike game altogether in the name of public safety. That helps with the rarity and maintains the uniqueness of the model. This particular bike looks to be well cared for, has some minor mods, but otherwise appears stock-ish. The asking price is just over $10k as a Buy It Now, which represents a 50% savings over new. These bikes have not yet earned their due on the collector market, and are very likely to be a target for value appreciation in the coming years. Check out all of the details here, and Good Luck!!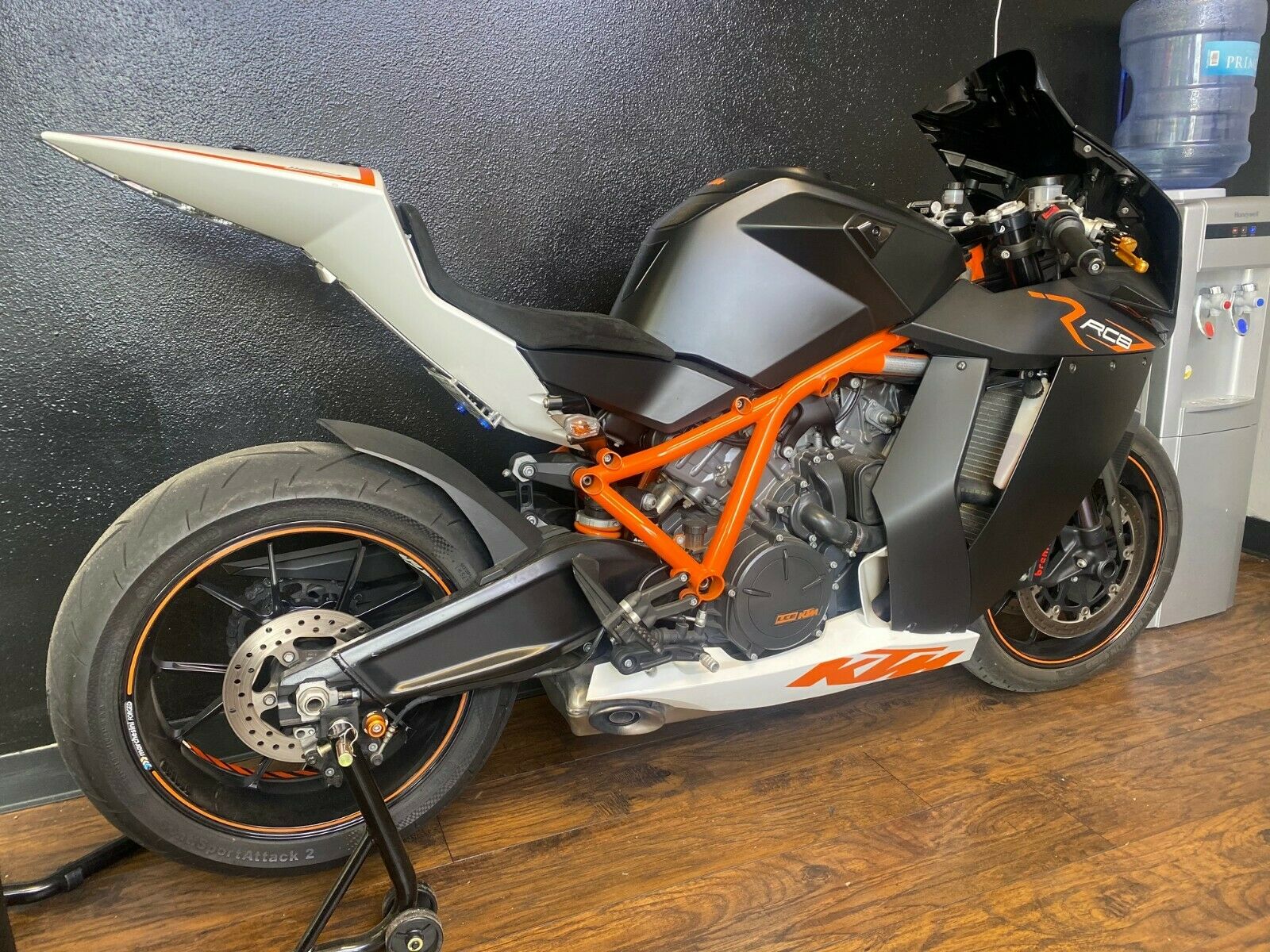 MI