Like Ferrari, MV Agusta was a company that lived for racing. Road Ferraris, traditionally, were sold simply to subsidize their on-track efforts. But MV Agusta took things a step further: when they finally deigned to produce a roadgoing model, it was hobbled by hideous looks and power-sapping shaft drive. The later 750 looked good, but still featured that driveshaft that made it more suited to touring than track duty. This was supposedly to discourage privateers from buying a street MV and competing against the factory bikes. Italian bike specialist Magni makes a chain-drive conversion, so if you happen to own one of these, have access to a time machine, and possess the skills to go racing against Giacomo Agostini and Mike Hailwood, it's something to keep in mind.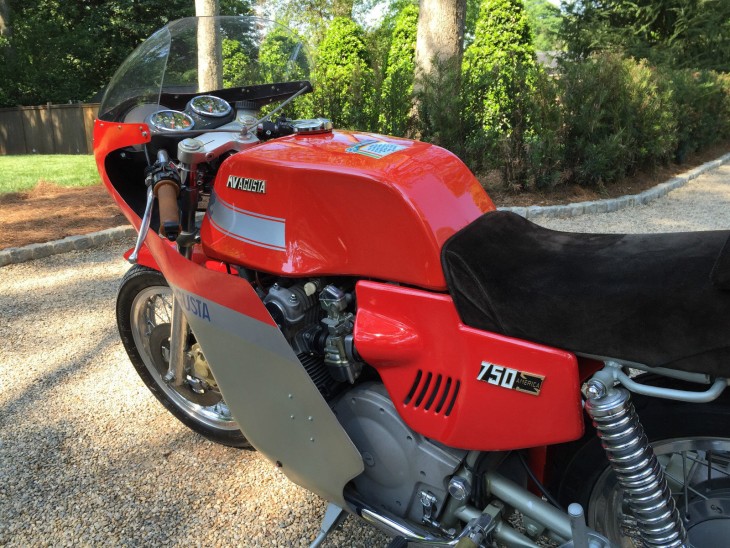 Until the Japanese Big Four flooded the market with cheap, reliable machines, inline four motorcycles were very exotic and considered the height of sophistication. And MV's four was no Honda knock-off, with gear-driven cams and an overall width less than that of a CB400. A closer look reveals beautiful, sand-cast parts and quality construction not found on most machines of the period. Even the clumsy shaft drive features a beautiful, finned housing.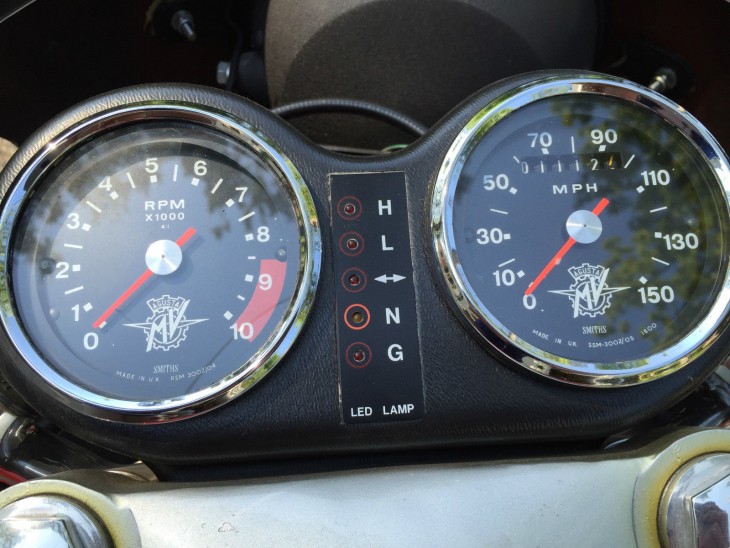 The America upped the game with 787cc and 75hp, moving the gearshift to the left side of the bike to cater to a wider audience. While it was a competent handler, it was heavy and expensive, a bike better suited to showing off your peerless good taste than actually carving canyons.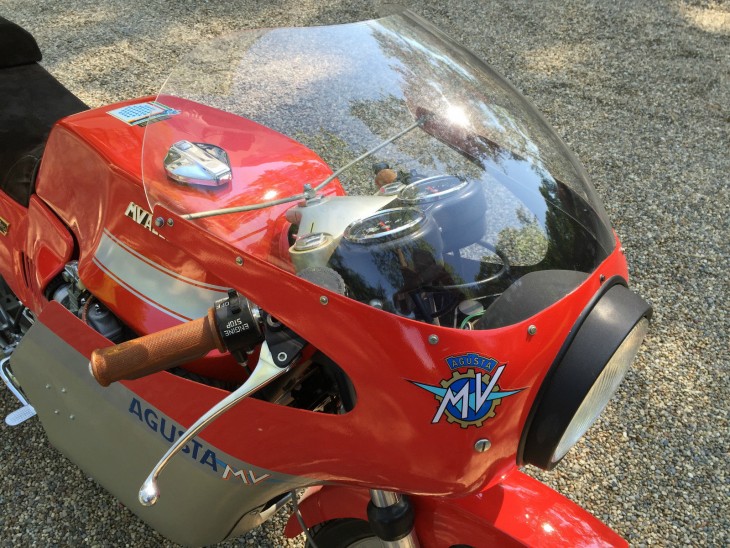 From the original eBay listing: 1977 MV Agusta 750S America for Sale
ONLY 1,112 Miles, original paint, excellent condition and VERY RARE. 

Last owner had this since early 1980s-I have a picture of this title.

Included with this sale:

– 2 fairings      

– 3 sets of exhaust pipes

– Original tool kit

– New battery

– Spare New Marzocchi Shocks

– Riders manual, shop manual, MV Agusta Super profile book & various related literature

– Street & Race Air Cleaners

– Brembo & OE front calipers

– Bike runs EXCELLENT. However, it is currently on display in my home, therefore, there are no fluids in the bike.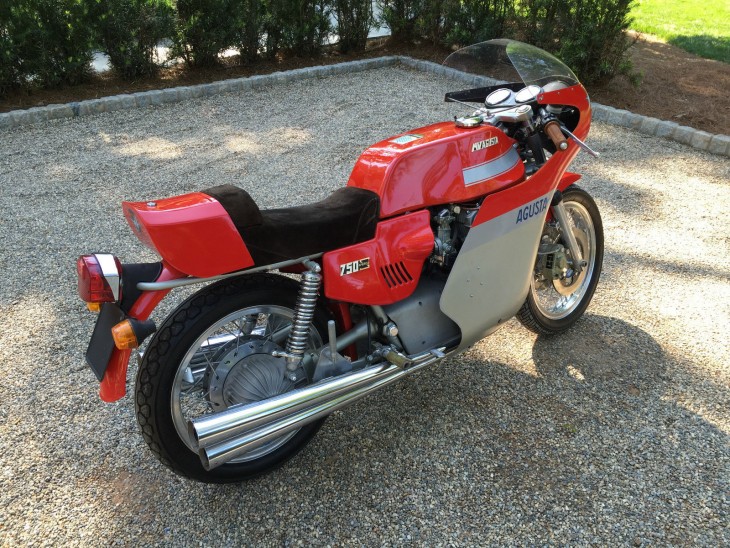 Honestly, it's pretty amazing that all those extra parts are included: bought separately, they'd probably add up to the cost of a second bike! The 750S is, quite literally, one of the most collectible bikes of the modern era, the bike that all the folks snapping up limited-edition F4's are hoping their purchases will turn out to be. But this is the real deal, a proven blue-chip collectible bike whose value turns on heritage and rarity, not outright performance.
-tad