Superb styling, Italian flare, with a Ducati V-twin… what a combination.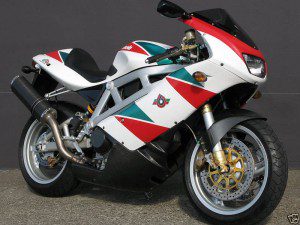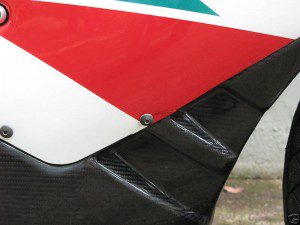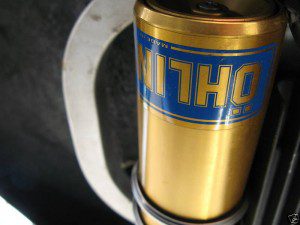 This very nice Bimota DB4 with only 3798 miles is listed on right now for $6750.00 with no reserve, so it will sell.  It retailed for $18,550.00 when new in 1999.  I'm not a huge Bimota fan, but I've always appreciated their styling and upgraded bits such as the Carbon Fiber fenders, Carbon Fiber fairing and Ohlins suspension.  At $6750.00 it seems like a great bike to have.  This one has been recently serviced according to the owners listing so it should be ready to enjoy.
It has carbon fiber front and rear fenders, heel guards and a carbon fiber belly pan (which was a factory option). It has a high quality performance carbon fiber exhaust that is throaty sounding without being obnoxiously loud. Also, of course, it is a Bimota, so everything is hand crafted and is has many CNC'd carved from billet items. The attention to detail is amazing. The DB4's used the Ducati 900SS engine with carburetors (Mikunis) instead of fuel injection.
 
I know we have some regular viewers who are fond of Bimota's so hopefully this one won't disappoint.
dd