Warning!
This post is in our archives. Links in this post have been updated to point to similar bikes available to bid on eBay.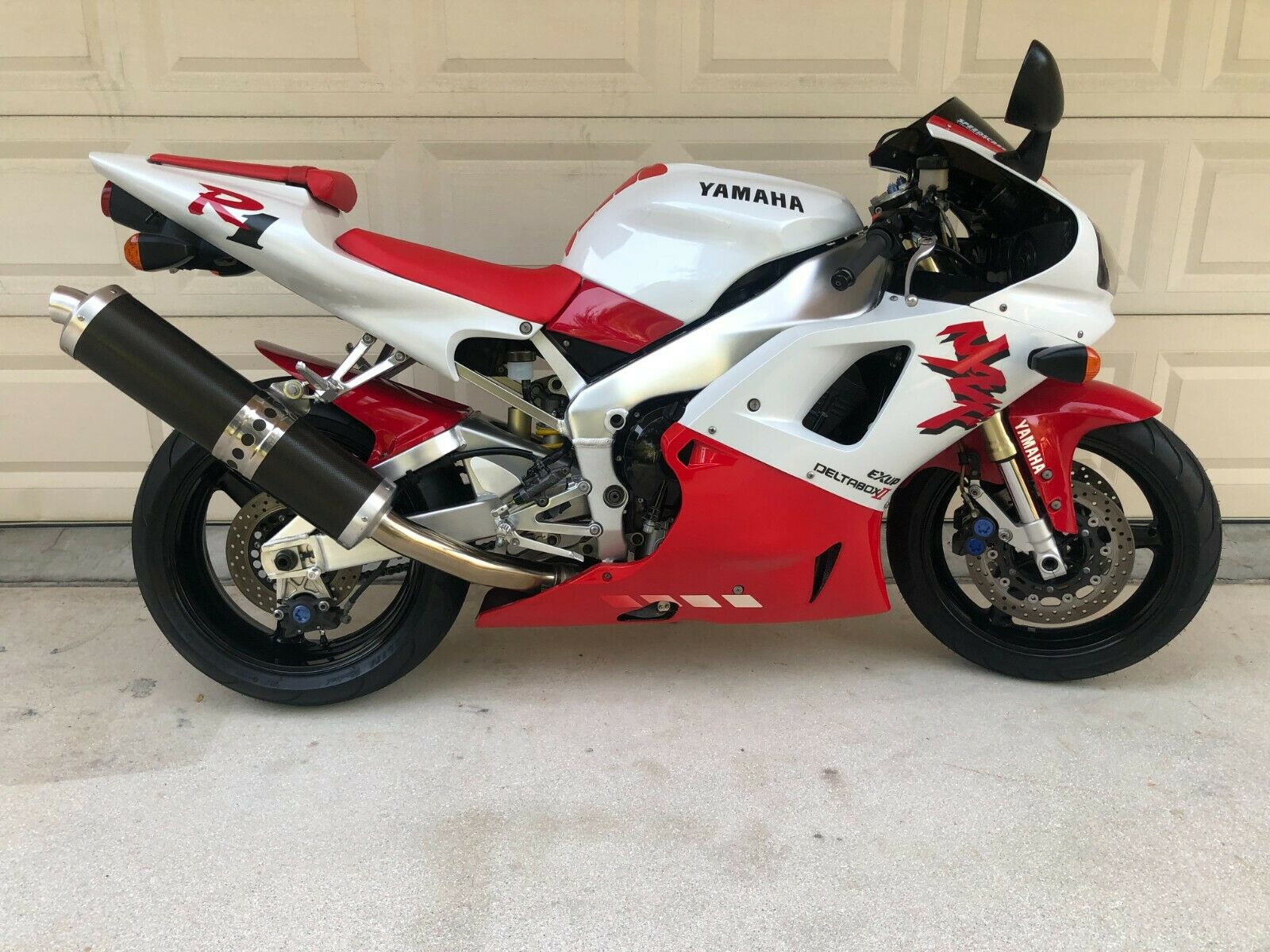 Yup, it's 1998 and I'm itching to "upgrade" my F3 because, you know, I "need" a bigger bike. I have a choice to make- ZX-9R or R1? Sport Rider magazines, Kent Kunitsugu, says the ZX-9R is the first sub 10 second 1/4 mile production motorcycle. Woo Hoo! screamed the Kawasaki fan boy.
Yup, you guessed it, I succumbed to the BIGGER, BETTER, FASTER marketing machine and purchased the ZX-9R :sadface: #Merica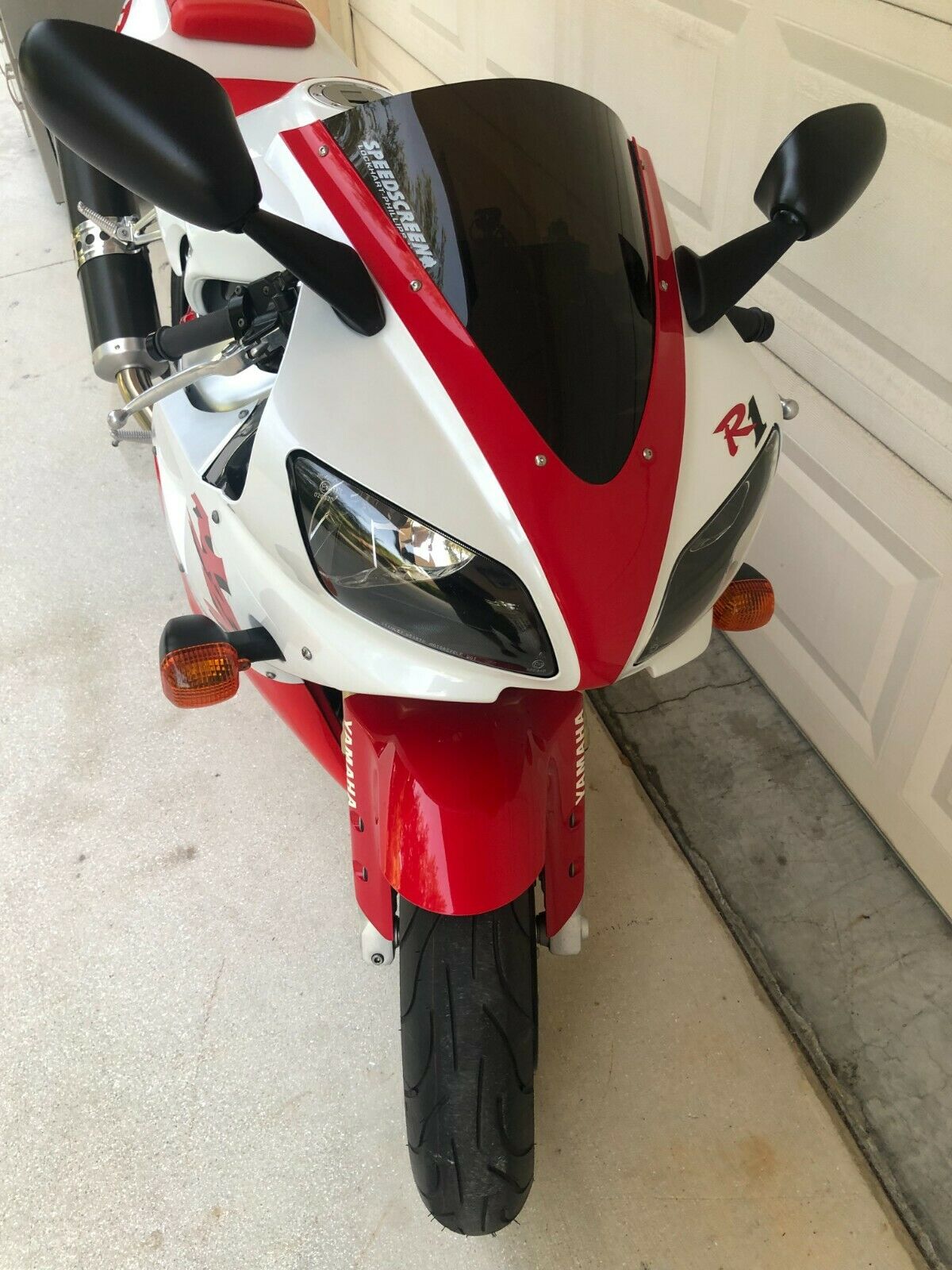 The YZF-R1 burst on to the scene with a massive HP to weight ratio, good looks and razor sharp handling. Yamaha engineers also gave it enough pointy styling to be relevant 23 years down the road – which might be more impressive than the 150hp under the hood . . . er . . . gas tank.
Let's have a peek at what could have been mine . . .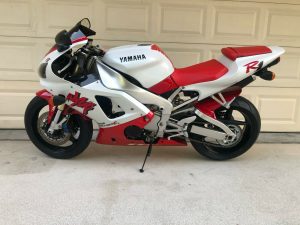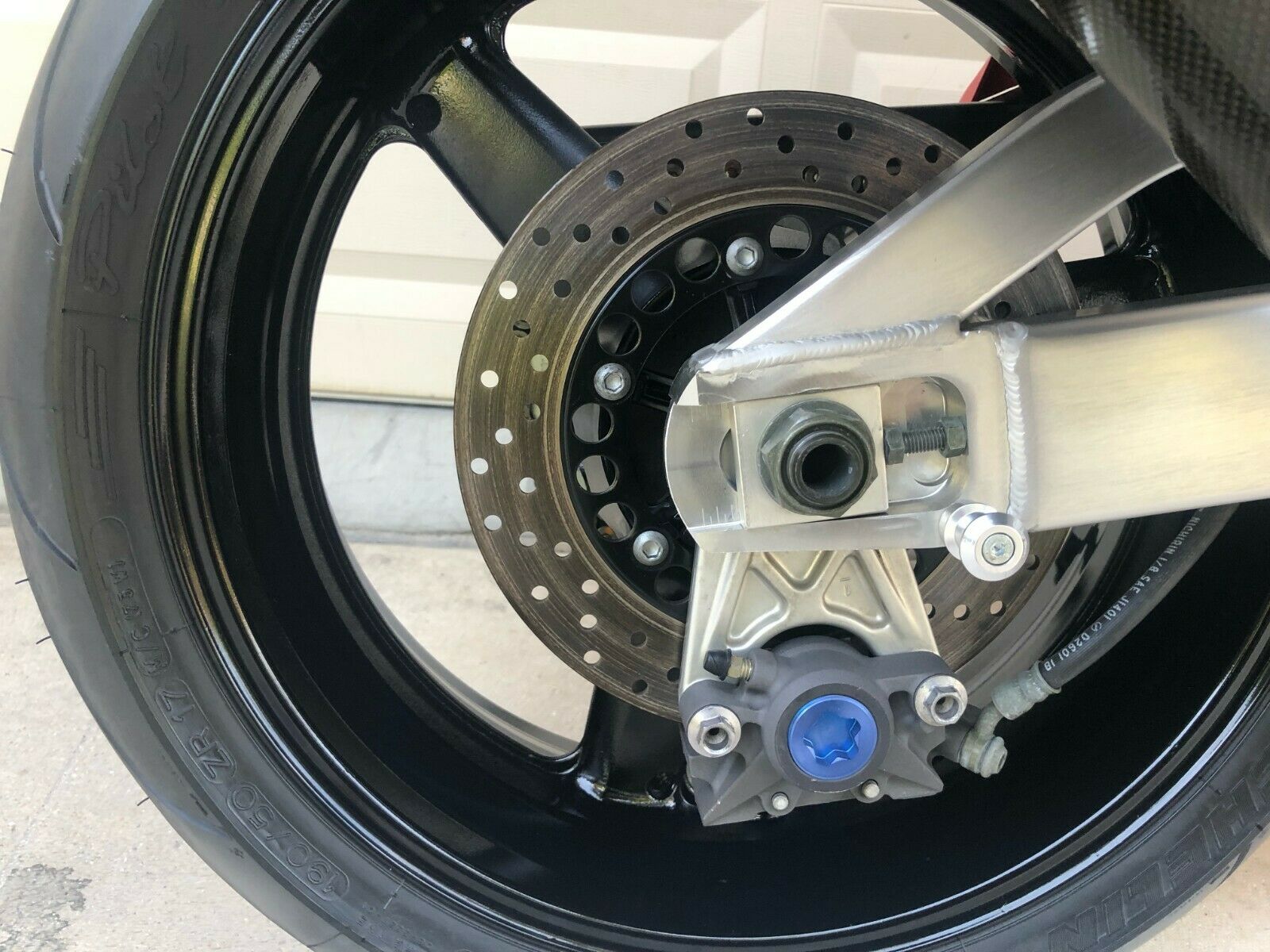 Looking back, I think I would have been happier with the R1 and seeing this one brings back all of those missed "what if" memories. I still think the red and white 98′ R1's are one of my favorite looking bikes of all time only being eclipsed by the R7.
Seeing a (basically) all stock 1998 R1 in great condition has this one tugging at me. Thank goodness my old rickety ass can't handle the sport bike riding position anymore or I'd have to pinch open my old skool squeeze change holder and buy the wife a new pair of shoes for this one.
From the seller
1998 Yamaha R1 – Used

Rare and highly desirable red and white color combination
-17,598 Miles
-Lockhart Phillips tinted windscreen.
-Aftermarket tail tidy.
-Michelin Pilot Power tires that have 98% tread left.
-Almost unnoticeable ding in the right top rear of the gas tank
-Small scratch on right side of tank below the word "Yamaha".
-Small chip in paint on the right lower side of the gas tank.
-Small chip in the top center of the gas tank.
-Rear passenger seat has been recovered and front corners are sewn.

-This gorgeous 1998 Yamaha R1 runs and rides fantastic and is perfect for any collection.
Okay, I have a confession: I had no idea having your corners of your passenger seat "sewn" was a thing and worth mentioning in a for sale ad. Anyone else? Beuller? Beuller? Beuller?
Moving on from my lesson of the day- The seller has supplied some very nice photos for your review and a start up/throttle blip video for your viewing pleasure.
There you have it! A pristine, stock 1998 Yamaha R1 in the most sought after color scheme. The seller has it at $8750 BIN over on the auction site. I don't think that is too bad all things considered.
Let us know where you stand on these.
Cheers!
dd