or
PP comes to mind on this one . . . What's that you ask? No, it's not the laughable word you learned in 4th grade. PP = Price Point 🙂
I needed to look at it again- that is one bad ass RS! We can see radial Brembos hooked up to some tasty Ohlins out front and another piece of Ohlins hardware out back. The carbon Tyga bodywork is on another level along with Tyga rear-sets and Tyga exhaust. Tyga hardware always raises the WOW factor to 11 on my scale.
We all know the value of the add-ons and that shit ain't cheap! But . . .
Kudos to Remy306 for knowing their way around a camera!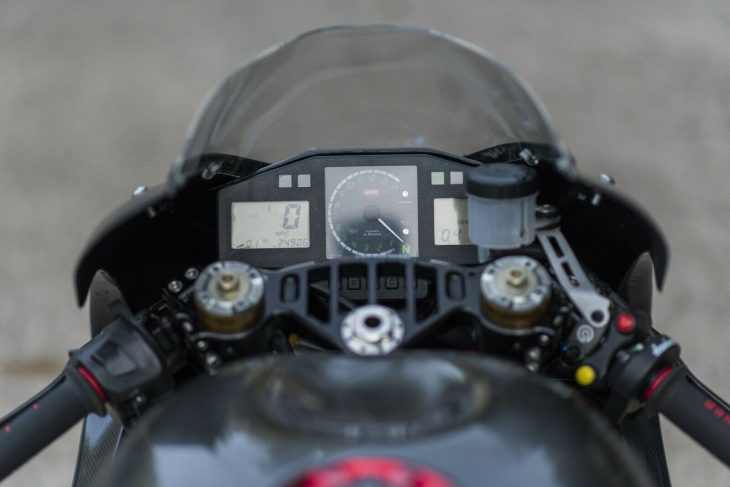 From one of the eBay listings-
aprilia rs250 full carbon tyga
-Tyga exhaust system
-Ohlins front end
-Brembo gp4 rx rcs19
-Crg clutch perch..
Thoughts? As I previously stated- I like it and like it a lot, but the Sir Ask-A-lot price will def raise some eyebrows. However, if you're after a decked out antique track bike today is your lucky day!
Make the jump HERE for the cheap price or HERE if you want to pay a little more
Ciao!
dd