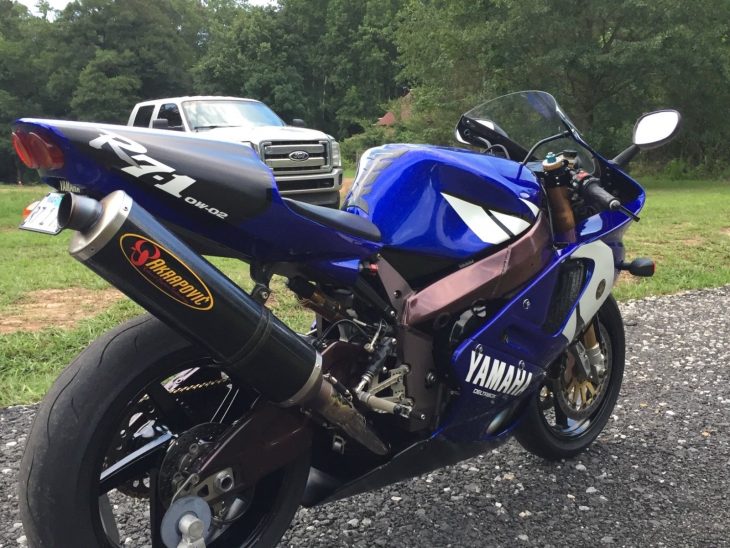 Yamaha's R7 was among the last in a long line of machines from the Age of Homologation Specials, where the manufacturers competing in AMA and World Superbike racing created limited runs of insanely expensive bikes that looked like production models, but were chock full of trick bits like adjustable steering heads and exotic engine internals. For the most part, these were based on pretty common machines from each manufacturer's lineup. But in situations where nothing in the manufacturer's stable really matched their needs, companies sometimes whipped up a bike whose whole production run was designed to allow the bike to compete in a variety of racing classes. By the late 1990s, the 750cc class was pretty much on its way out as a viable category for streetbikes, but that didn't stop Yamaha from introducing their very trick and hideously expensive YZF-R7. How trick? Well the frame was claimed to have been based on Yamaha's 500 Grand Prix machine. Just 50 were imported to the US out of 500 built in total. And how expensive? Well, the R7 was $32,000 late-nineties dollars, and that was before you included the race kit that actually made it fast.
Just one problem: from the factory, the R7 made just 106hp, which didn't really provide the performance the looks or pricetag promised. The solution? Just pony up for the race kit that activated a second, dormant test of injectors and replaced the airbox for a revised part that unleashed a more appropriate 162hp but also gave racebike-like reliability. The biggest limitation of the R7 was that engine, and unleashing the full potential could be tricky and expensive, so owners that wanted to use their bikes on the road sometimes switched out the 749cc engine for the 998cc unit from the R1, which seems to have been done in this particular case. I'm under the impression that this was a relatively simple swap and, although it could be considered sacrilege, actually had several benefits: it gave very similar maximum power to the original engine, but with far more midrange, and it also meant the original engine could be saved to preserve the bike's value for future collectors. That appears to have been done here, although the seller's description does leave me with some questions.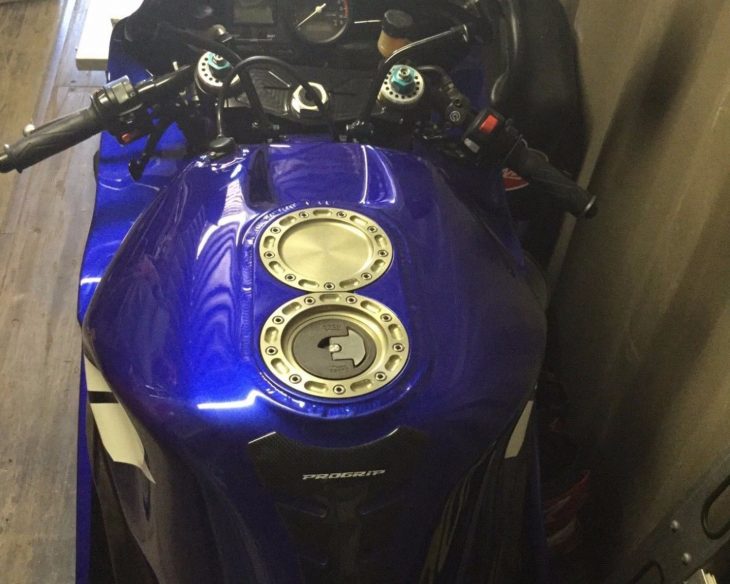 This R7/R1 hybrid appears to have been built to a high standard by Graves Yamaha, so I'm sure they knew what they were doing and I've no doubt the bike is very special. But it would really help if the owner was clearer about what he has: he calls the powerplant a "OWO1 1000 superbike motor" but the OW01 was 749cc, although the five-valve inline four was related to both the R7 and the 998cc R1 units. The OW02 engine was supposedly based on that earlier engine and has the same displacement to conform to class limitations, but I'm not sure it can simply be punched out to a full 1000cc.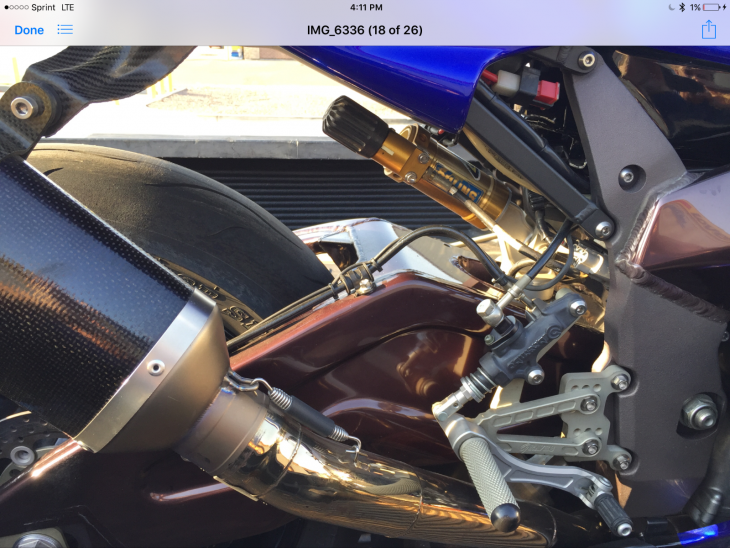 More likely, it has a later R1 engine, which was, as stated above, the simpler, much more reliable way to get the fully-unleashed R7's 162hp without all the explode-y engine drama. Maybe it's a full-factory superbike R1 unit? The seller also mentions the "half R7 and half R1 frame" which would require some very serious surgery if true. And which halves were used? Front and back? Left and right? Maybe it's the R7 Deltabox with the R1 subframe? It's also listed as a 1998 model, but I was under the impression that the bike was sold in 1999 and 2000.
From the original eBay listing: 1998 Yamaha R7/R1 for Sale
This bike was built in house built by factory Graves race team and was one of Chuck Graves personal bikes. It might be one of only two left, this bike has every goodie you could imagine on it: Brembo brakes, Ohlins forks and rear shock, superbike radiator and tank, swing arm, custom half R7 frame and half R1 frame, Yamaha OWO1 1000 superbike motor, rear Brembo brakes, thumb brake, brake lines, rearsets, Akro pipe, after market wheels, chain sprocket kit, offset triple clamps. This bike new with the race kit harness was $43,000 and only 32 came to the US that year, it is a very limited production bike, to rebuild this bike in today's time would cost over $100k plus the 1000 donor bike for parts, this bike looks like it just rolled off the race truck.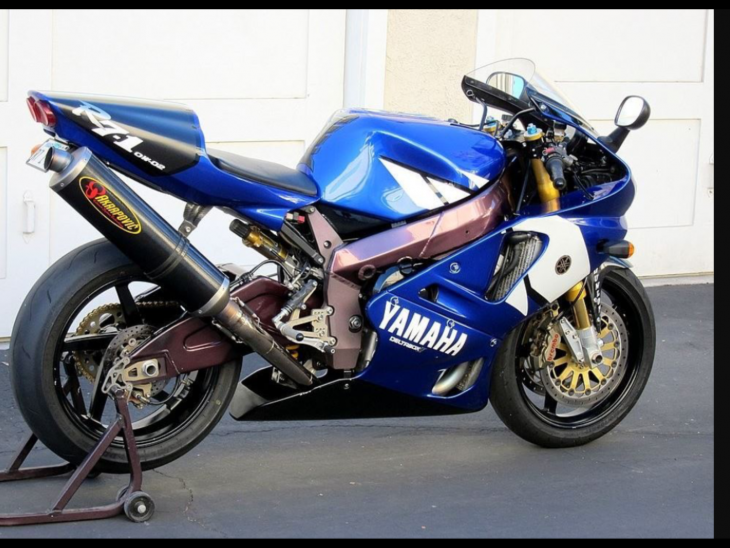 All-in-all, this modified R7 is a very cool machine, with plenty of very trick bits plainly visible, but I'd definitely want some answers to my questions before bidding on this one. Many, many questions, but worth asking, considering it is a Yamaha R7, after all. I'd especially want to know if the original motor is included, as a good chunk of the bike's value is wrapped up in its originality, and while this might be an amazing machine and a true track-day weapon, all those modifications likely hurt the collector value. As always, if you have any insight into the bike, please feel free to fire away in the comments!
-tad