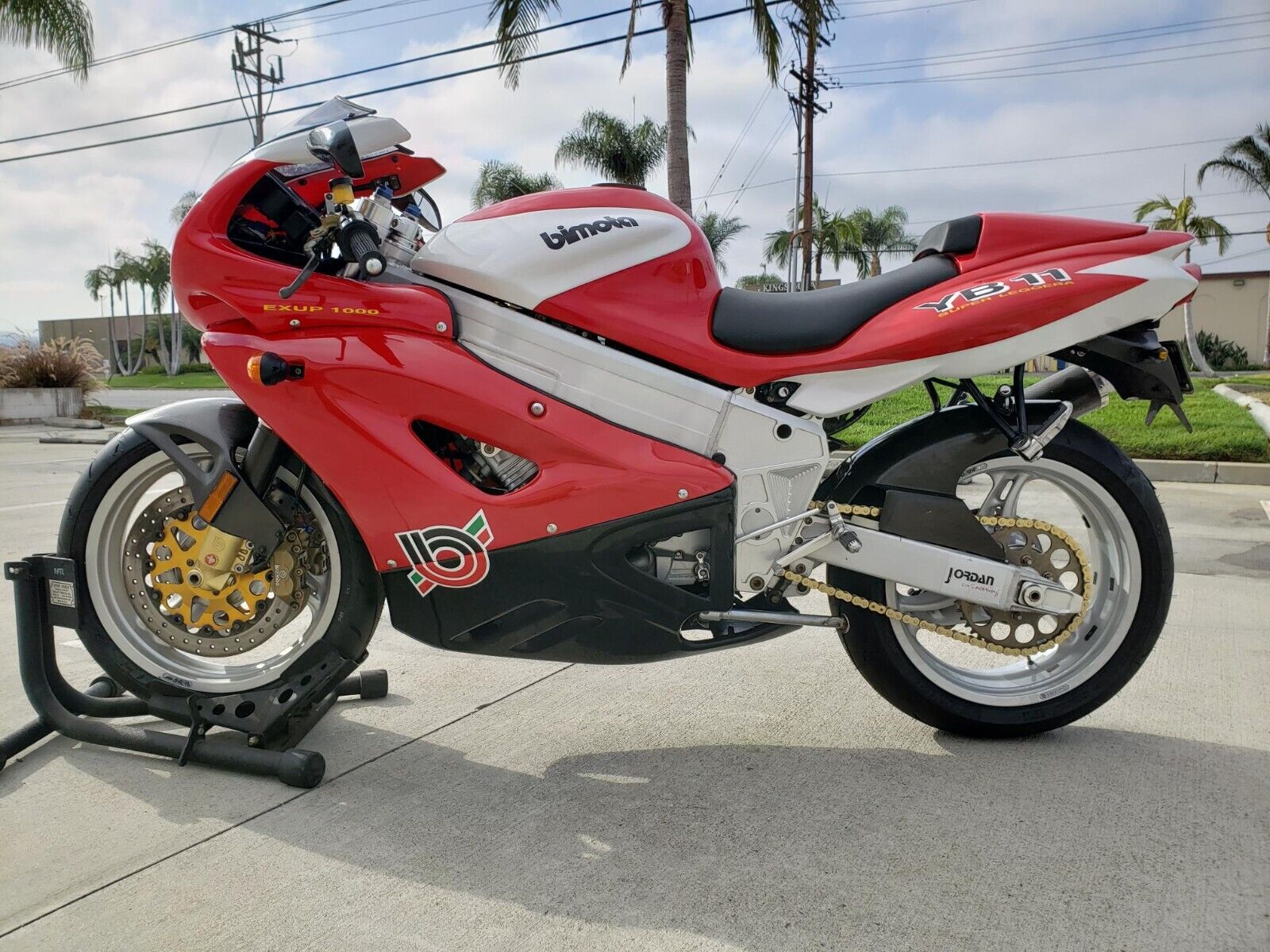 All Bimotas are rare. It doesn't matter the model, the year, the capacity. Sure, some models are much more rare and drool worthy than others (here's looking at you, Mantra), but all are built in small-batch goodness. So what happens when you take a really, really cool model such as a YB11 Superleggera (Italian for Super Light) and go a bit bonkers on upgrades? You end up with today's glorious hot rodded and sublimely modded 1997 model YB11. Powered by Yamaha's ubiquitous FZR1000 Genesis motor, this California-based bike has left no dollar unturned in the quest for horsepower updates. To tell the story, I'll hand it over to the seller: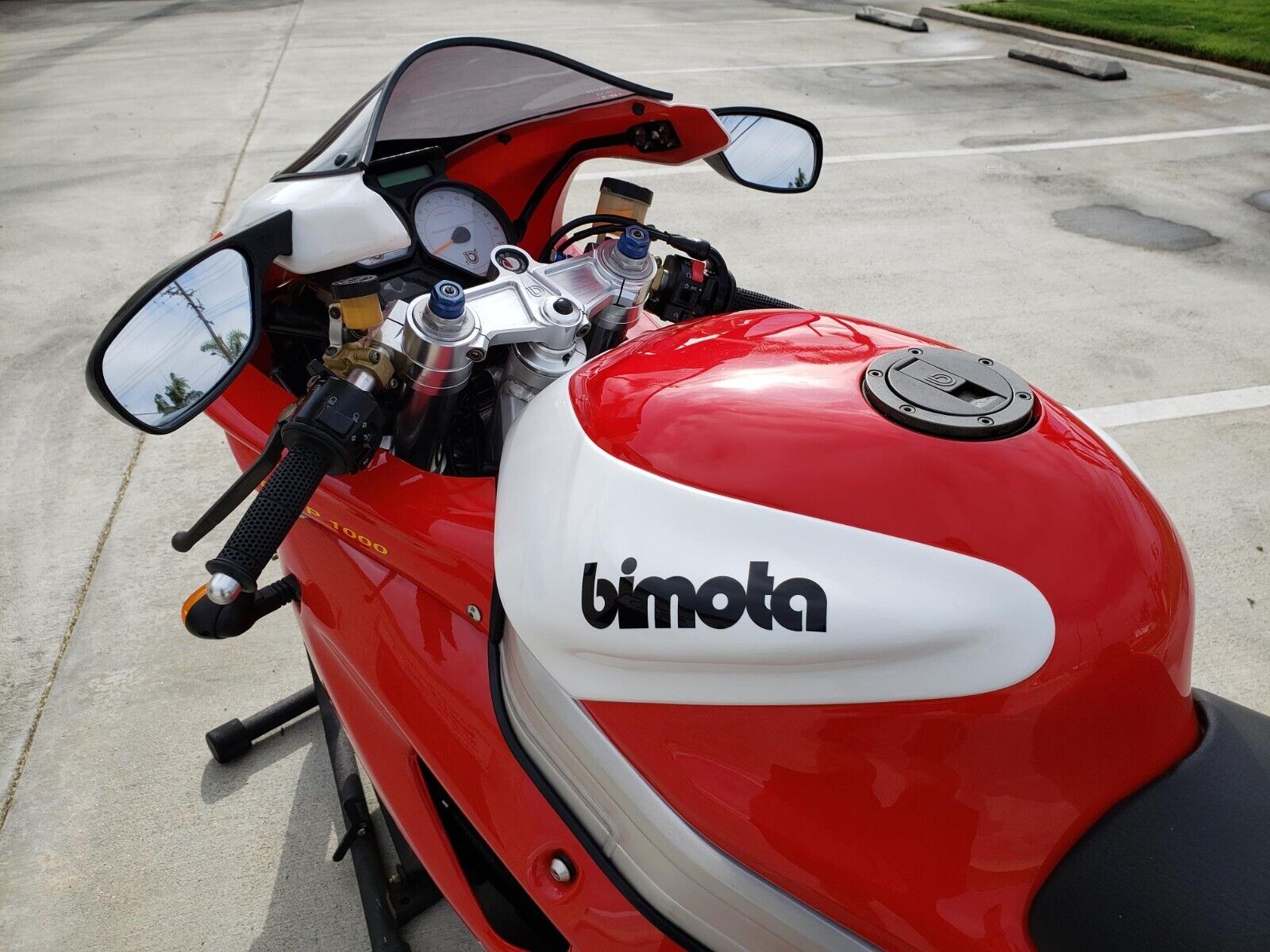 From the seller:
Bimota YB11 Superleggera 97-99 5500miles one owner 148bhp Rocket ship for a Fzr (For Sale)
I don't think there is a better sorted YB11 worldwide .
1997 model ,1999 brought new for $28,000 from Rocket Motorcycles in San Diego (Bimota Importer )
Built engine by U.S.A No.1 FZ/FZR builder Curt Jordan, Jordan Engineering.
-6 Speed custom transmission (5 speed oem) ($2200)
-Performance cams ,degreed
-Stainless valves
-Race valve springs
-12.5:1 Ratio
-Port matched
-Pro shift Kit
-Yamaha kit race clutch
-Modified race airbox
-All internals were Cryo-ed frozen
So much more ,just a sample and is all documented in Curt's hand writing (invoice) .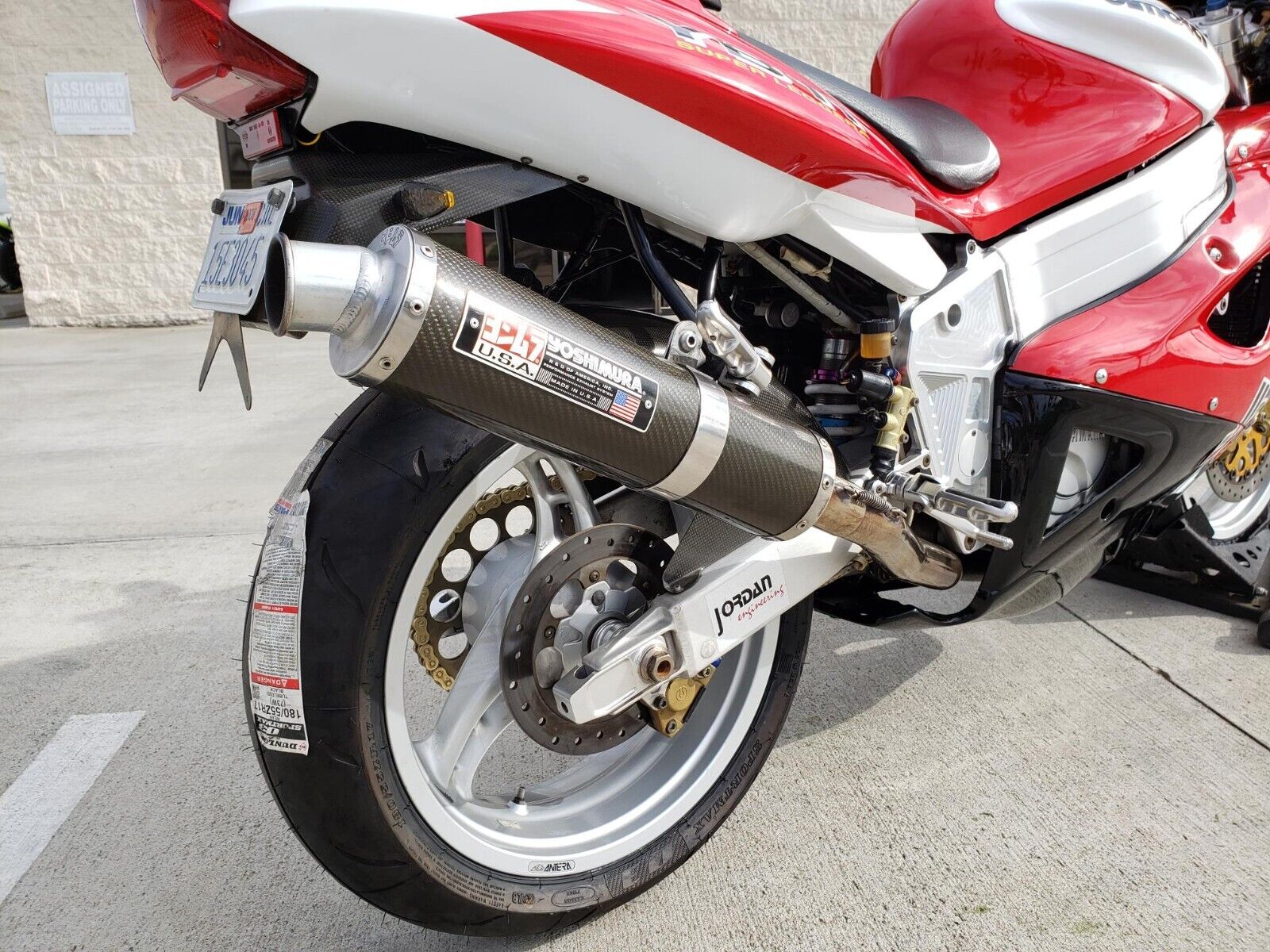 More from the seller:
30% Bhp increase (147 at the wheel) ,for a total $9175,$3575 being labor (That's 20 years ago! ,600miles since that performance rebuild).
I just brought it out off storage and spent a easy $3000 this week ,battery ,tires ,all fluids ,forks ($1000) ,New brake pads ,RK Chain ,carburetor rebuild ,fuel pump and pet-cock and so on.

If you ever wanted to own a Bimota , Yb11 are the nicest to work on by far and parts are easy to obtain and are so much fun to ride them.
I have had this one sitting for 15years and I only rode it once unfortunately. Clean title ,all the Oem paper work truck load off receipts ,factory race stand ,Oem muffler etc … There are Chips in the solo seat (as per photo ) and a small rub mark on the mirror which you really need to look for, It is a 25year on Italian bike so its not a new bike there are marks.
So, mechanically, this 25 year old is really quite a bit newer – and buffer – than a cursory glance would show. And sure, it does have a few minor, uh, um, character lines that show a past history that wasn't all indoor carnauba wax spa days draped in 100% terry cloth towels. But for a bike that is mean to be ridden, for a bike that seeks to outperform the stocker OEM that donated its guts to power this beauty, usage should be mandatory. Think of it as an experienced partner. And the best part about this one is the cost of the bike is NOT the going rate for a clean YB11 PLUS all the mods and upgrades PLUS all the labor PLUS additional fees. Given what has been done, the Buy It Now of $12,995 seems almost reasonable. Except your leggy Italian supermodel now breathes fire on the way to "you are going to jail" velocities. Check out all the details here, and Good Luck!!
MI