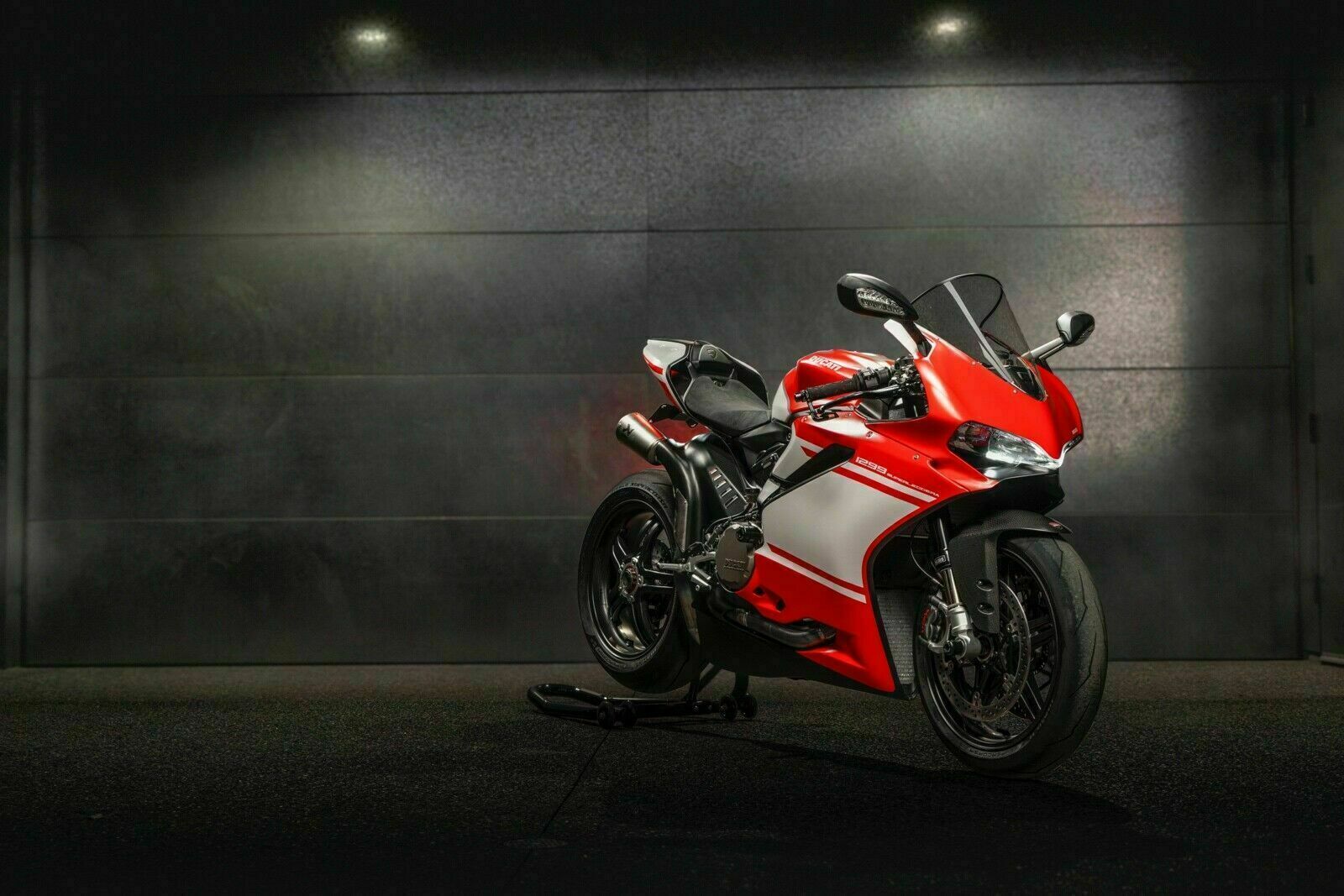 There has never been a shortage of special Ducati to lust after.  For many years the top tier was the R models.  They represented the closest thing to a factory race bike that mere mortals could own.  These R models were limited in a way to what the racing regulations allowed, so Ducati decided to throw out the rule book and design the best bike they could with the SuperLeggera.  First introduced with the 1199 series, that bike used an extreme amount of magnesium to keep weight down.  For the 1299 Ducati went even further, everything is carbon fiber.  The wheels, the frame sections, the swing arm and of course the body work.  The result was a 215hp bike that weighed 368 pounds wet.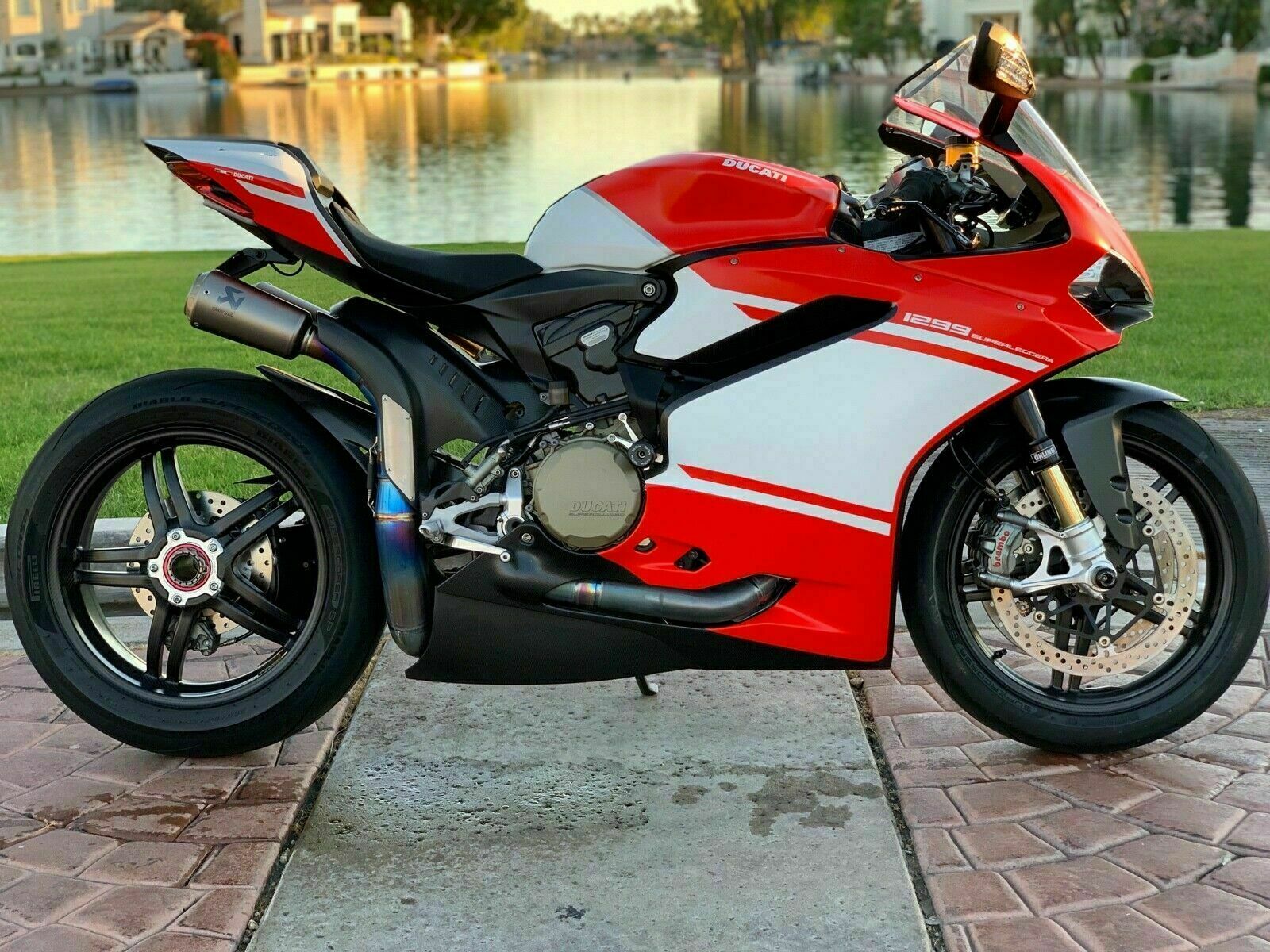 It goes without saying that the suspension, electronics package, brakes and general technology was the best of what Ducati had to offer at the time.  This was a technical tour de force and really unparalleled on the marked.  Ducati wanted to assert their dominance as the most exotic and desirable manufacture.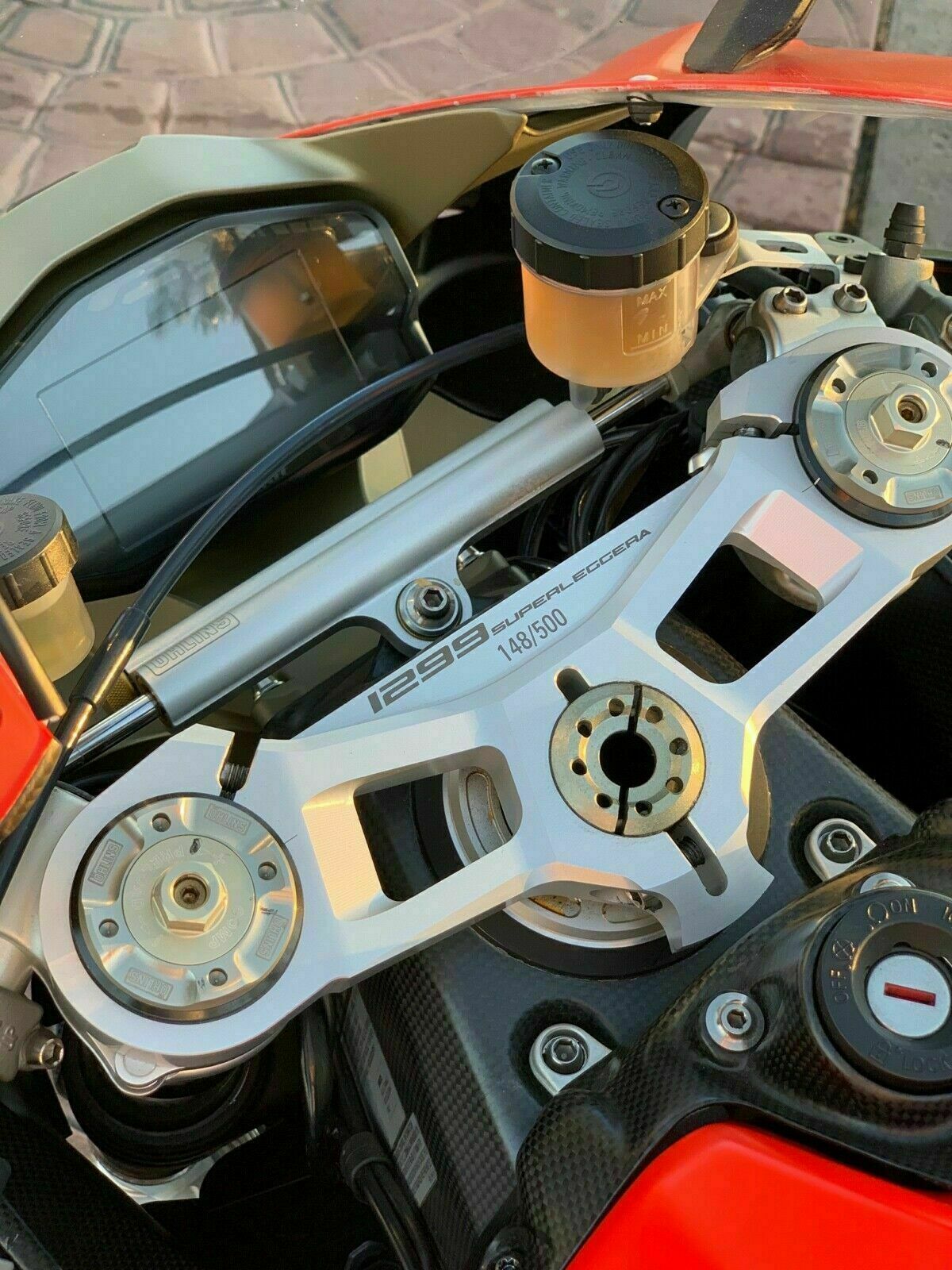 Just 500 of these machines were made for the world.  Unclear what percentage of those came to the USA.  Originally shipped with a few notable extras that included stands, a second exhaust and a few other nice treats.  None of those are pictured or mentioned in the add, an interested buyer should inquire about them with the seller.  While none would take away from the epic riding experience, they are things that are nice to have and will enhance the appeal of the package over time.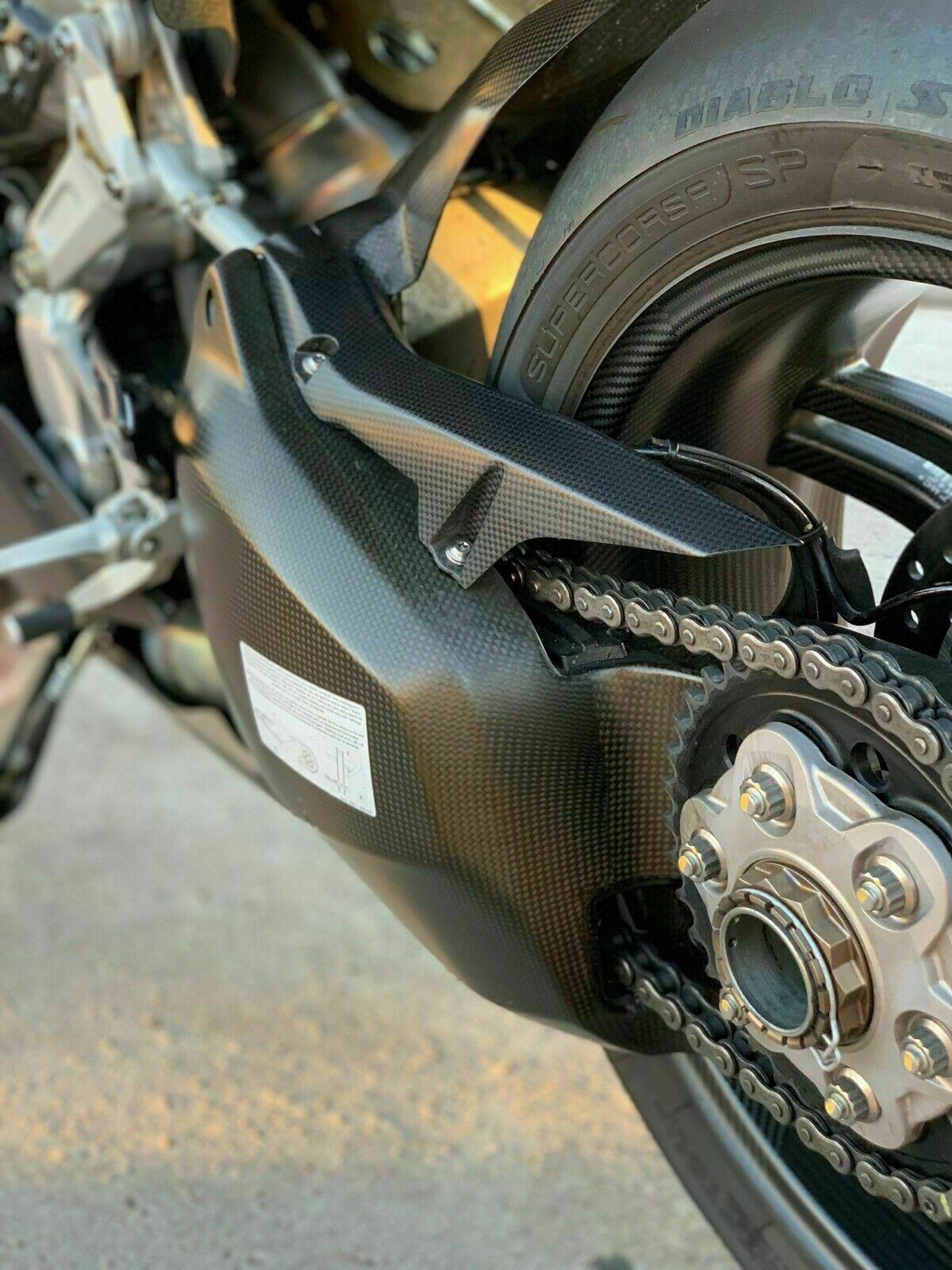 Well this bike does not need any introduction as this is the Dream bike of them all. Everything is carbon fiber including the frame and swing arm.

Only 1780 miles and all service to date.

Bike is located in Arizona payment can be made through bank wire and we can help with transport or pick up are available as well.

Any questions please ask.

Firm on the price
The listing has a Buy It Now price of $55,000 and a comment that this is a firm number for the seller.  While this is not an insignificant amount of money, it does signal a price shift for the 1299 SuperLeggera market.  When new these bikes were in high demand and the $80,000 MSRP did not hamper sales.  This bike was also seen as the high water mark for the V Twin Ducati Superbike.  The V4 bikes are starting to become adopted by racers, and fast road riders, and as more and more of the V4 are produced, prices of even the most sought after V Twins will be pushed down slightly.  That bike that has been out of reach for a few years might just dip enough to snap up.  Would be wise to keep an eye on these, as at some point they will cross over from being a used motorcycle, and transition into a must have edition to any collections.