When you could still order one, a 2017 Kawasaki Ninja H2 would run you $28,000, dear for a sportbike, to be sure, but somehow still less than a Harley Road King.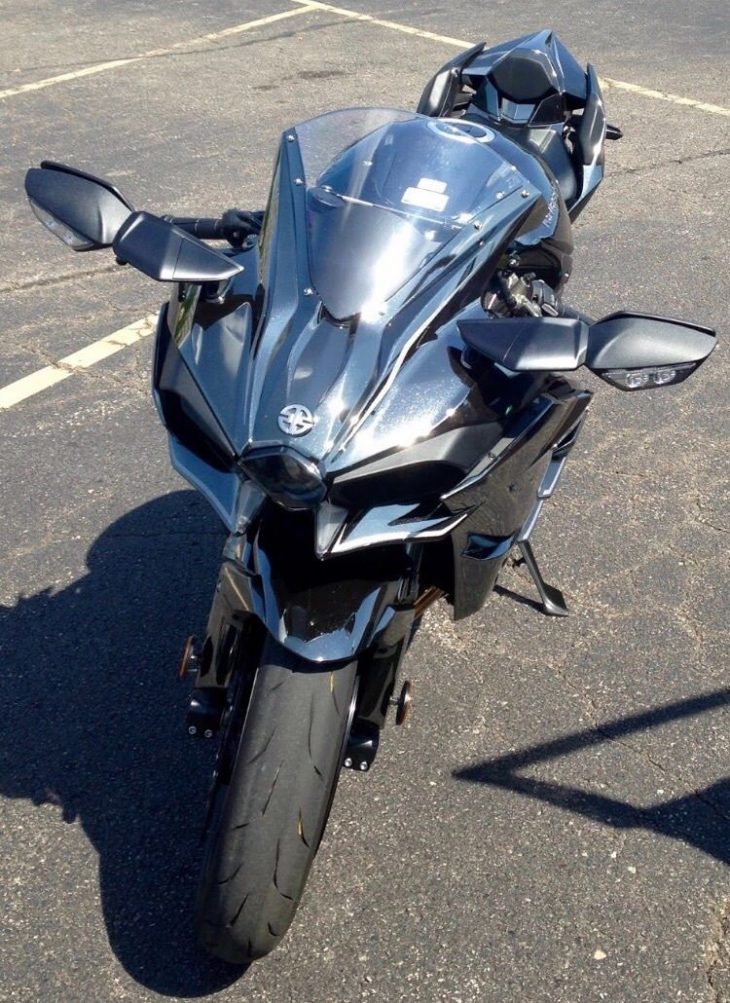 Give the thing a year, though, and just under 1,000 miles of use, and the prices will fall below the $20k mark, just like this 2016 model, listed at $18,999 buy-it-now. It's still a lot to ask for what is, after all, a used motorcycle, but there are not and never will be many H2s, so depreciation shouldn't be a huge concern for too much longer.
As you would expect with any next-to-new bike, this one is spotless, though the tires look as if it was not babied for its 924-mile life. There is very little in the way of a description, but if you don't know about these things, chances are you ain't lookin' for one.
In case you do need a refresher, here is the quick and dirty: 998cc inline four, ~210 horsepower, supercharger, 530 lb wet, ABS, traction control and launch control.
From the listing:
2016 Kawasaki ninja h2 with 924 miles, showroom immaculate condition. No test rides until it's paid for in full, buyer is responsible for shipping Contact with any questions
If you have the means ...