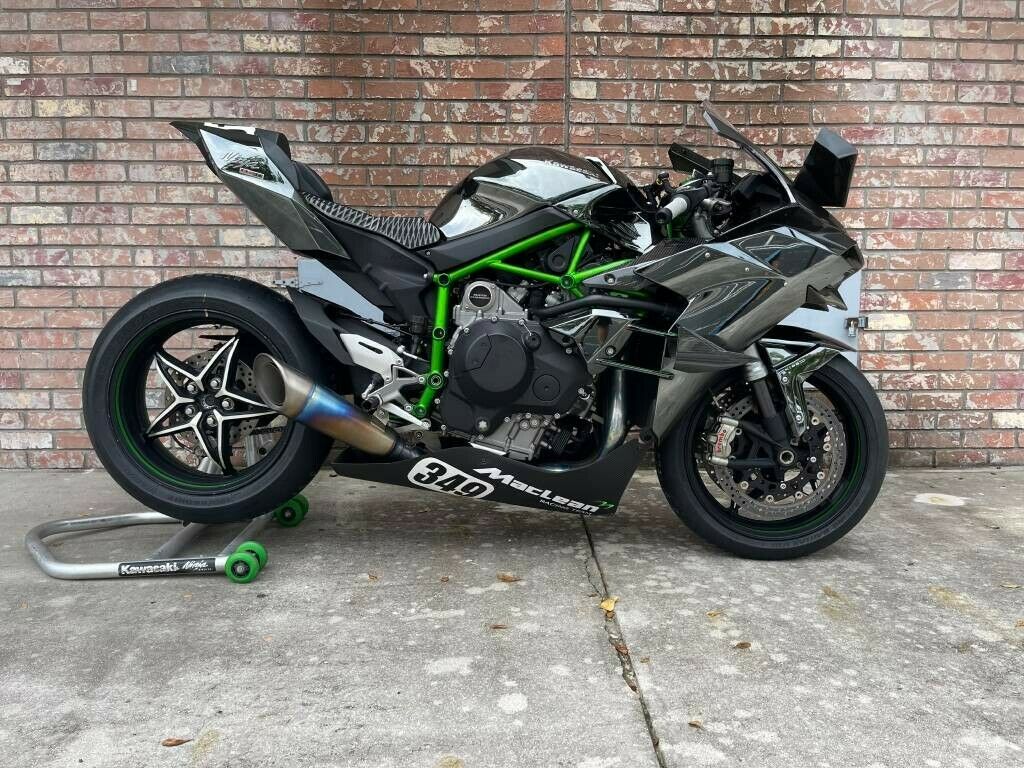 In 2014 Kawasaki announced that they would be bringing back the H2 name plate.  Many times these resurrections are simply marketing ploys and offer little in a way of a connection to the original.  Many were skeptical that any modern motorcycle could live up to the memorable 750cc two stroke triple that was often referred to as "The Widow Maker".  Well Kawasaki shocked everyone with not one, but two versions of the new 1000cc supercharged monster.  One with a solid 200hp called the H2, the show stopper was the track only 326hp H2R offering.
While the numbers are awe inspiring, it was the press events Kawasaki staged that really took the world by storm.  It is one thing to claim on paper that the bike could top 240 mph, it was another to do just that across the Osman Gazi Bridge.  Within 26 seconds the stock H2R had covered the 8799 feet of the bridge and displayed 250mph on the dash.  The H2R also holds the record for highest top speed of a motorcycle in the Isle of Man at 206mph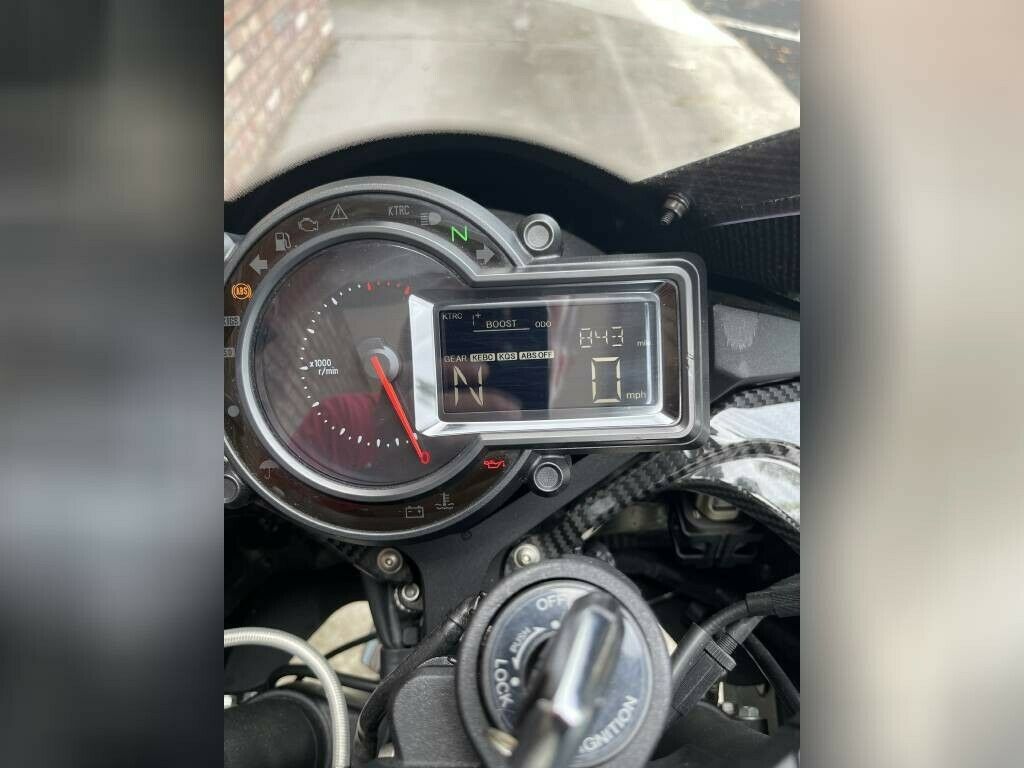 From The Seller's eBay Listing:
2015 Kawasaki Sportbike MotorcycleNINJA H2RThis bike is in perfect condition has 843 miles and so many upgrades. woolich racing ecu with quick shifter autoblipPower commander with ignition moduleCustom luggage for GP shiftCustom racing seatCustom foot pegsCustom carbon belly panSpiegler brake lines to bypass ABS with a Brembo Z04 race padsDetailsYear 2015Make KawasakiModel NINJA H2RCategory SportbikeType Motorcycle
All this performance and heritage did not come cheap.  The MSRP when new was $49,995.  This was a tough pill for many in the market for a track only vehicle, no matter how fast it was.  There are some rumors of a few examples ending up being made road legal somehow.  Some also claim that there are still a few H2R remaining unsold on dealer floors.
Bids are starting to come in, but no where near a reasonable selling point.  Data on production numbers and prior sales is spotty at best, so this listing might end up being a valuable data point on the current market
The pictures show a wild set of wings on a carbon fiber fairing.  The green frame is a nice pop of color and instantly tells you it is a Kawasaki.  Crazy to think of the how much fun the 850 of track time must have been, and that the owner was interested in turning the wick up with an ECU tune.