Shout out to our returning resident writer for the spot on this one. Doug came across this 900 SSD and knew it was significant – but was too occupied redlining his 1990s memory lane exploits to write it up. Rock on with your neon pastels, Captain, I'm all too happy to step in and share one of the most rare Desmos you might find on the GoogleTubeBay!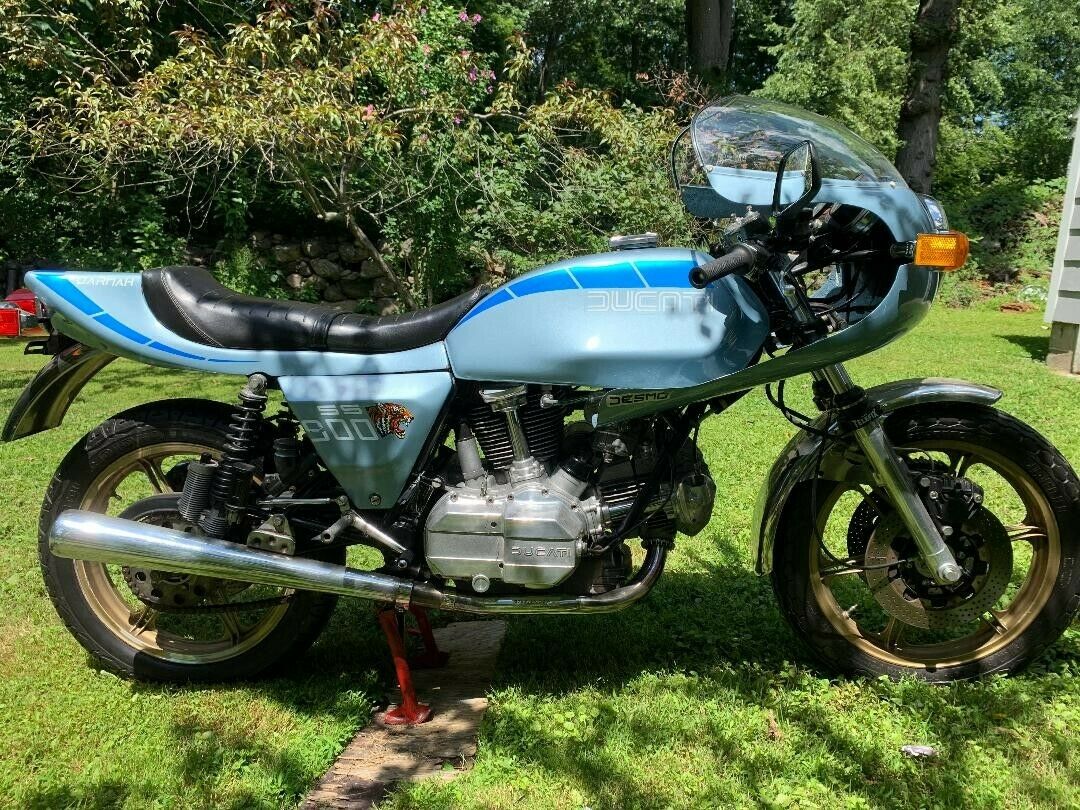 The late 1970s were difficult for the Bologna brand. For while Ducati clearly made a name with their 750cc green frame Super Sport, winning races and generally being the upstart Italian in a decidedly Japanese technology buffet, showroom success continued to be elusive. Ducati attempted to enter the mainstream market with the 860 GT, but when that failed to chart they evolved it into the 900 Sport Darmah in 1977. A further evolution was created, known as the 900 Super Sport Darmah – or SSD – which is what you see here. A sharper version of the Sport Darmah, the SSD featured some engine enhancements for more power, the sport fairing, and lower clip-on bars. With relatively few Ducatis of this era making it to the US, and even fewer of the SSD variant being made at all, this is a bit of a unicorn of the bevel-drive set.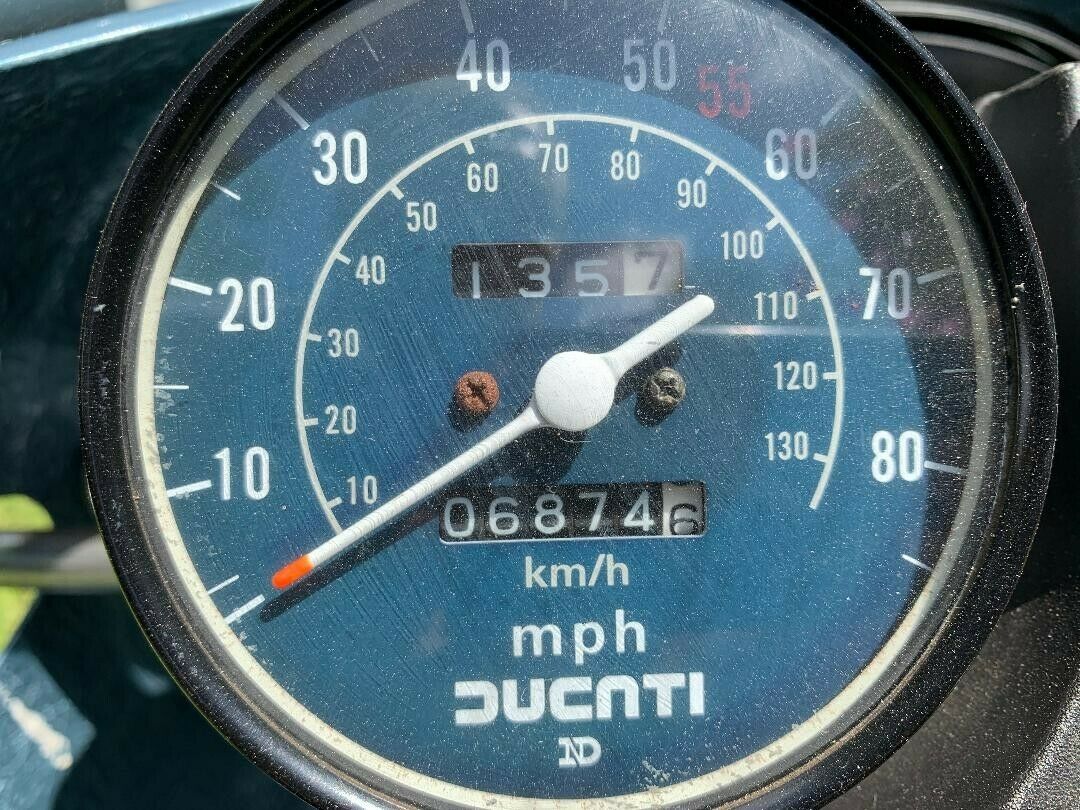 From the seller:
Low mileage 1979 SS Darmah. Ive got way too many projects and this poor bike just sits and gathers dust so Im selling it.Getting a little too old for the riding position as well…. Brand new battery,stored with Cam 2 fuel,will need tires asap.tough decision . Because of age,bike is sold as is
There is no doubt that the Bologna factory produces products that exude sex appeal. Ducatis have often been noted as performance artwork. Therefore it should be no surprise that Ducati farmed out some of the design to Italdesign studio and Giorgetto Giugiaro. Known for designing some of the most stunning automobiles in history, Giugiaro worked on sculpting….. the engine cases. Yes, such was the level of detail that went into this line.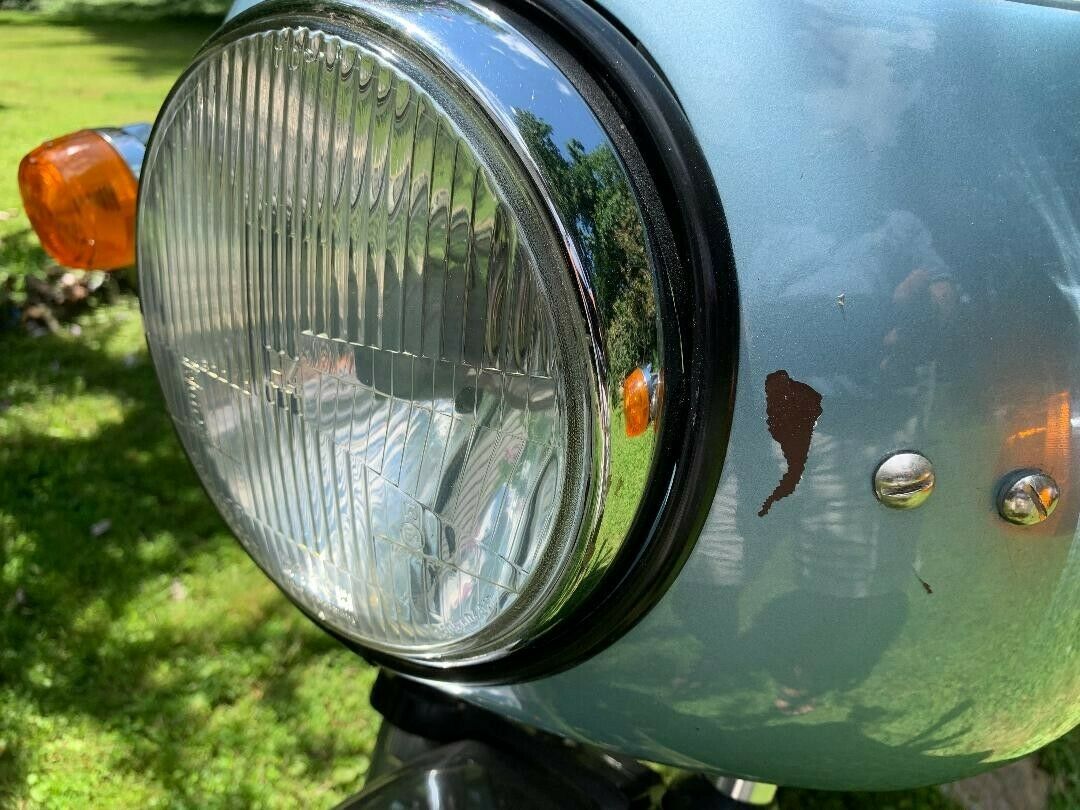 At the end of the day, the Super Sport Darmah was too heavy to be a true sport bike, and too sporty to be a true tourer that the standard Darmah represented. Even the seller notes that the riding position is too aggressive for an older rider. Couple that with relatively slow sales for the brand, competition between the two Darmahs, and bigger competition from the far East, you have a very rarely seen example of a very special bevel. There is not a ton of info from the seller, and the pictures are relatively few. But if you are in the market for something distinctive – and distinctively 70s – this rare 1979 Ducati 900 Super Sport Darmah might just be for you. Check out all of the details here, and Good Luck!!
MI