Warning!
This post is in our archives. Links in this post have been updated to point to similar bikes available to bid on eBay.
Every post will be sent right to your inbox every morning when new posts are made. We will never sell our list or spam you. Plus you can click links to bid or buy right from the email and skip the site entirely. Subscribe to Rare SportBikes For Sale today!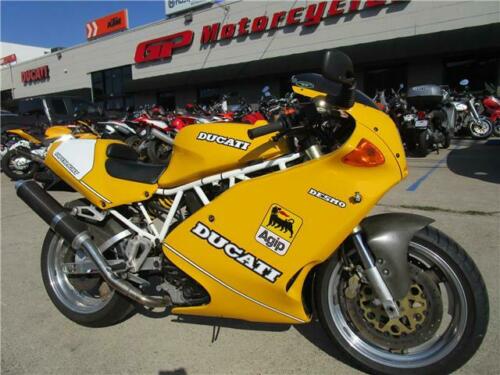 Until pretty recently, Japanese sportbikes were subjected to a pretty ruthless program of focused evolution, with significant updates to styling and mechanical components every two years. European sportbikes, on the other hand, often hung around well past their sell-by date, and special editions like the Ducati Superlight were often used drum up a bit of interest in a moribund model.
Put simply, the Superlight was a lightly modified 900SS. The engine was bone-stock, but weight was saved through the use of carbon fiber sprinkled here and there and a solo tail section. The biggest performance increase can probably be attributed to a set of Marvic composite wheels that contributed the lion's share of the 15lbs saved, compared to the stock bike. It wasn't especially fast then or now, but the 900SS is a simple, charismatic bike with excellent handling.
This particular example looks to be complete, with the lightweight wheels, open clutch, upswept exhaust, and numbered plaque, although the carbon has faded noticeably and the mufflers don't appear to be original. The bigger issue is the nearly 40,000 on the odometer. That's no problem for a 900SS, but I can imagine collectors might balk, considering the $9,000 asking price…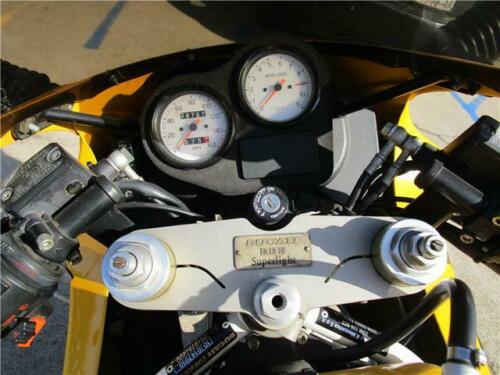 From the original eBay listing: 1993 Ducati Superlight #838 for Sale
Limited Edition Number 838. Outstanding condition, and just a bit of weathering, but overall very presentable and nice with 39,767 original miles. In 1992, Ducati took their 900 Supersport and added several choice extras to create a limited edition called the Ducati Superlight – 953 examples were built over 2 years. Unfortunately, for reasons unknown, in 1993 they removed almost all the extras, leaving just a fully floating rear brake to differentiate the limited edition from its less exclusive brother. We are proud to have a beautiful example of one of those '93 models.
It's easy to see why cynics scoffed at the Superlight a bit at the time it was introduced, since it was basically a just a 900SS with some bolt-on parts that saved a bit of weight. There wasn't much of the package that was really all that special, other than the numbered plaque and the Ducati DNA already present in the Supersport. Personally, I think these look great, but I'd probably just find a nice yellow 900SS/CR and fit improved suspension so I wouldn't have to worry about riding a depreciating asset every weekend.
-tad