Often sold as kits to accompany the builder's donor engine, Rickman cafe racers could be ordered with premium British components.  This one looks to have been more than a hobbyist's build and has weathered the years beautifully.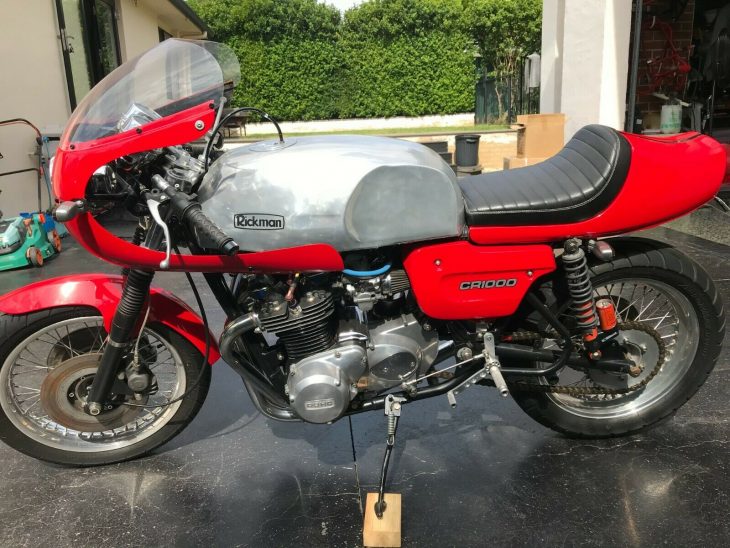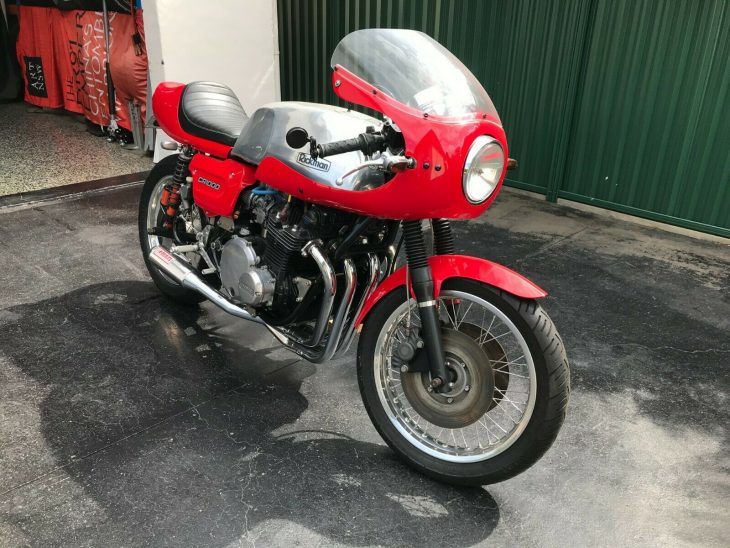 Starting with dirtbikes in the 1960's the Rickman brothers were always on the lookout for great engines for their artistically crafted chassis, and got it in Kawasaki's 100 hp four.  The finished kit was generally nickel plated and included better Girling shocks and Lockheed brakes.  Akront was off shore but supplied top quality alloy spoked rims.  Often builders left the gorgeous alloy tanks bare and polished them for effect, then painted the ultra-light fiberglass fairings and mudguards in colors that wouldn't suit a top manufacturer.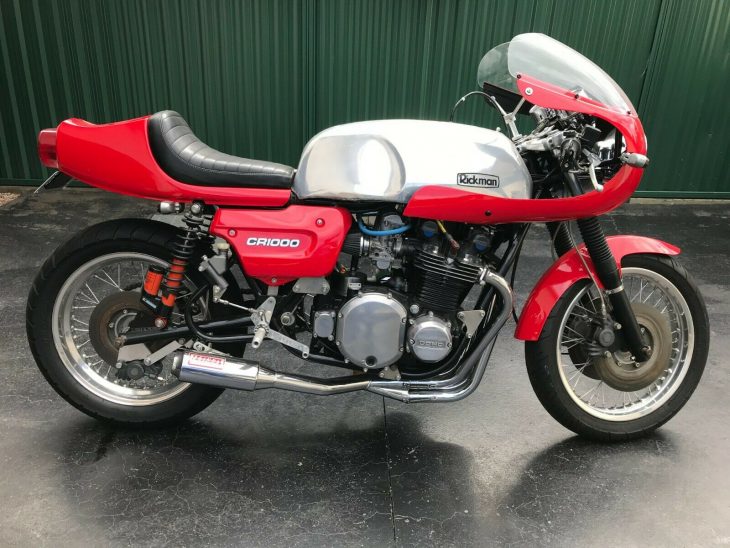 Little hard and fast info in this eBay buy-it-now, but this looks like a very good build that has been nicely tended.  The unusual painted frame contrasts with the chrome 4-into-1 exhaust, and the cleanliness contradicts the indicated 32K-plus miles.  Just a short stanza in the comments box:
1982 ish CR1000

import papers

engineers report

currently on club rego

runs strong and quiet

downsizing collection
Looks like 1982 may have been the last year of kit production, though kits likely kicked around for a few years.  Chassis gurus Bimota and Krauser had some interesting competition but only Rickman offered the DIY option.  No doubt it was better to finance a pro build unless one was a very talented tinkerer.  The company still offers frame kits, seemingly only for parallel twin engines, though some spares are still around for most models.
-donn