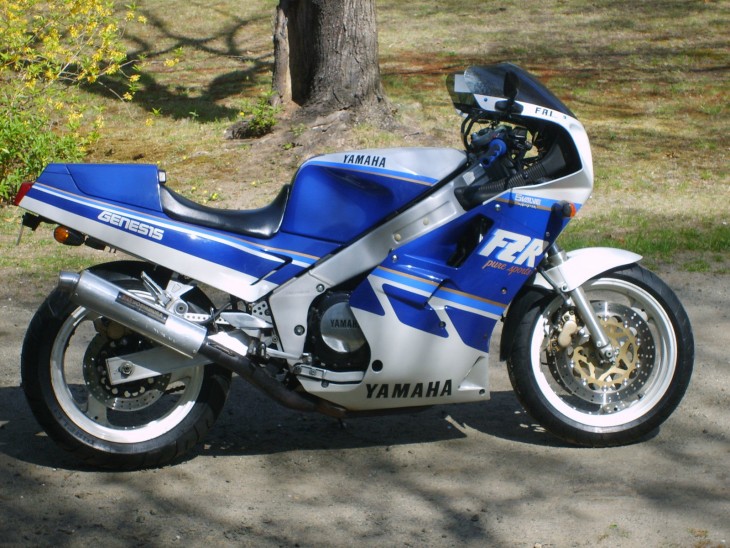 It seems as though spring has brought out the big dogs in the form of another very clean Yamaha FZR-1000 for sale on eBay.  This one is sporting a more subdued color scheme compared with some earlier listings and looks great.  Even though it's a bit long in the tooth, the big Fizzer is no slouch on the road.  Yamaha claimed 145hp and it's dry weight of 460lbs was lighter than both the ZX-11 and GSXR-1100.  While both of those bikes were a bit more focused on straightline speed, the FZR-1000 was more focused in the corners while still being able to keep up on the highway.  This one appears mostly stock, with the exception of a slip on Yoshimura exhaust, a new battery and fresh tires.  The $2500 "Buy It Now" price seems very reasonable for this classic liter bike and I suspect somebody will be clicking their mouse pretty quickly on it.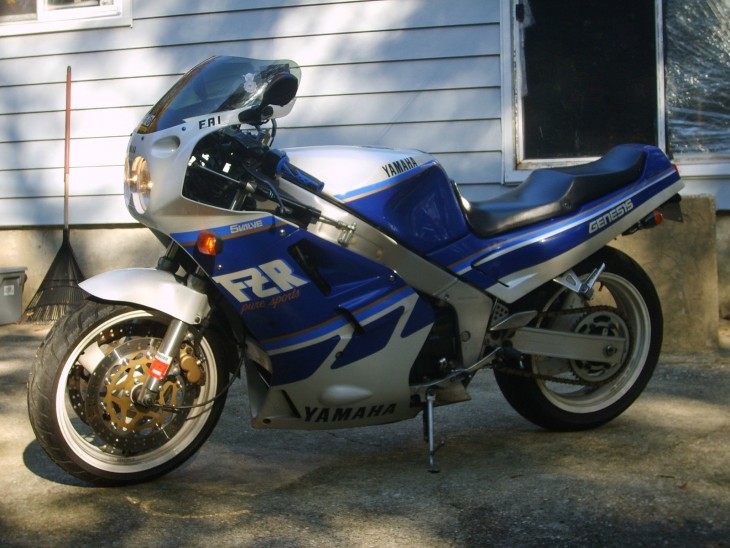 From the seller's eBay auction, seen here: 1988 Yamaha FZR-1000 on eBay
1988 Yamaha FZR 1000, This 27yr old bike looks New. Clean Garage Kept 33943 original miles. Never dropped, downed or wrecked. This bike will grab attention everywhere you ride it. New dry lightweight battery. New Pirelli Tires. K&N Filter. Yoshimura Pipe. Long Island, NY Pick-up only, no shipping. 17 inch wheels front and rear.